TalentCraft allows you to manage the structure of your content and separate it into logical entities by using Dividers and Sections.

A. Dividers
These allow you to split your material and add separation between different blocks of content.
Here's how to add a Divider
1. Log in to the TalentLMS+ Beta interface as an Administrator or Instructor and either create a new course or edit an existing one. Then, click to Add or Edit a TalentCraft unit. For new units, select the Start from scratch (1) option.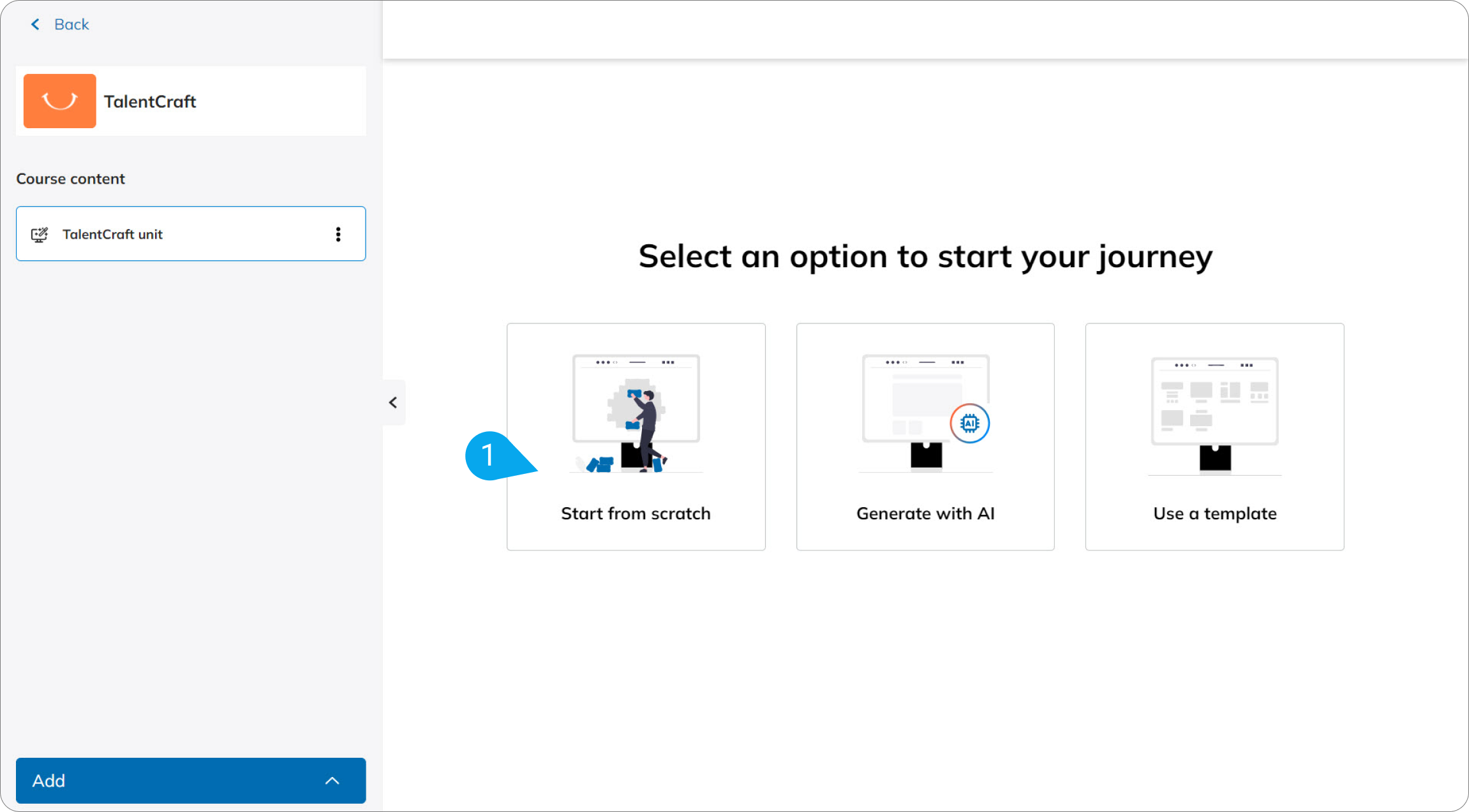 2. Hover over the toolbar and click the Divider icon (2). A divider will automatically be added at the bottom of the block.
To switch between divider styles, click the drop-down arrow (3). You have two options: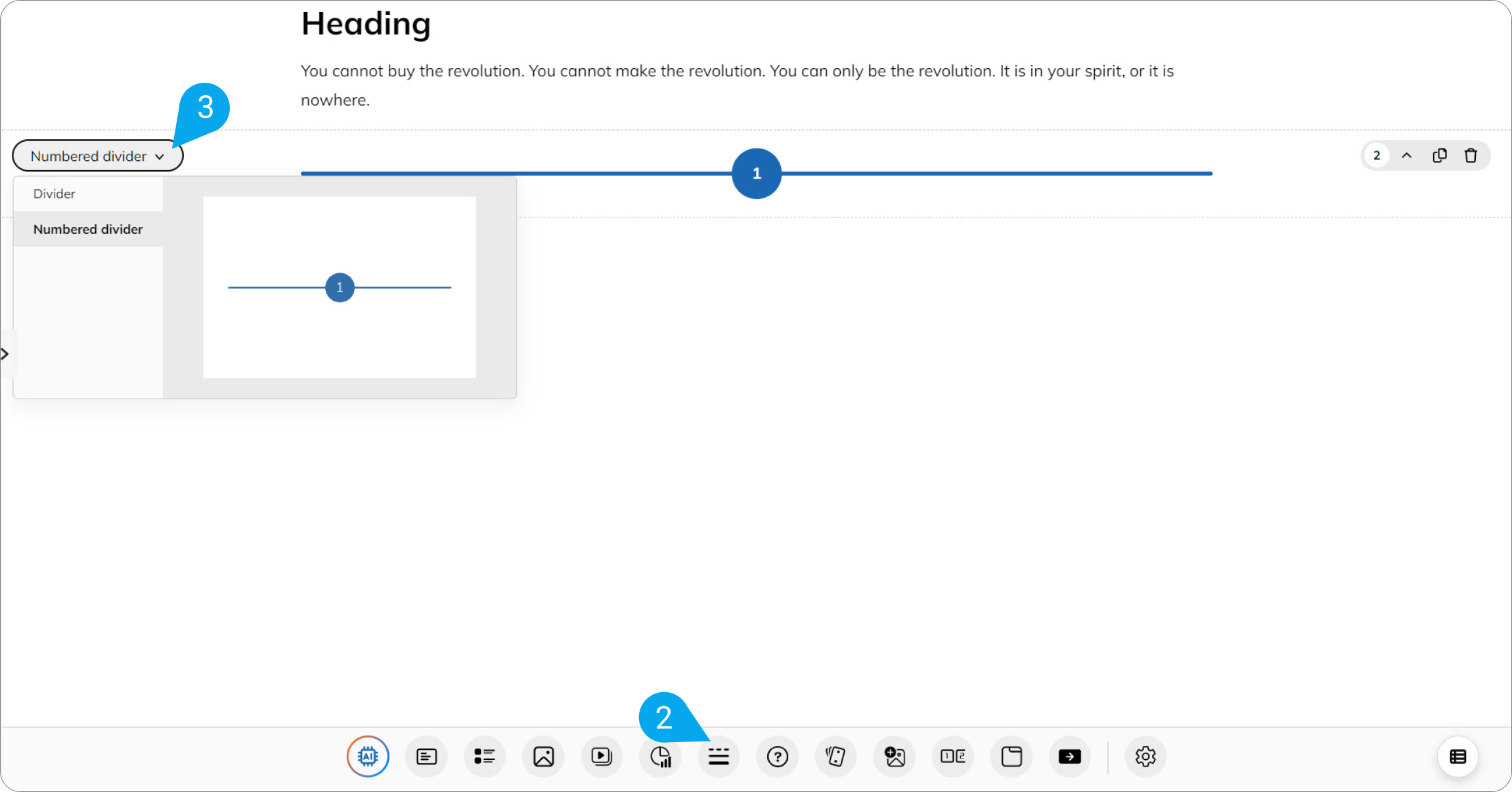 B. Sections
These are added to control the progress of the users within the various content blocks.

Here's how to add a section
1. Hover over the toolbar and click the New Section (4) button. A ribbon with the wording Continue (5) appears.
2. Click the Settings (6) button to control the progress of the users by choosing when to unlock the Continue button. The options are:
Always

: the

Continue

button will always be clickable

Block directly above is completed

: the previous content block is finished

All blocks above are completed

: all previous content blocks are finished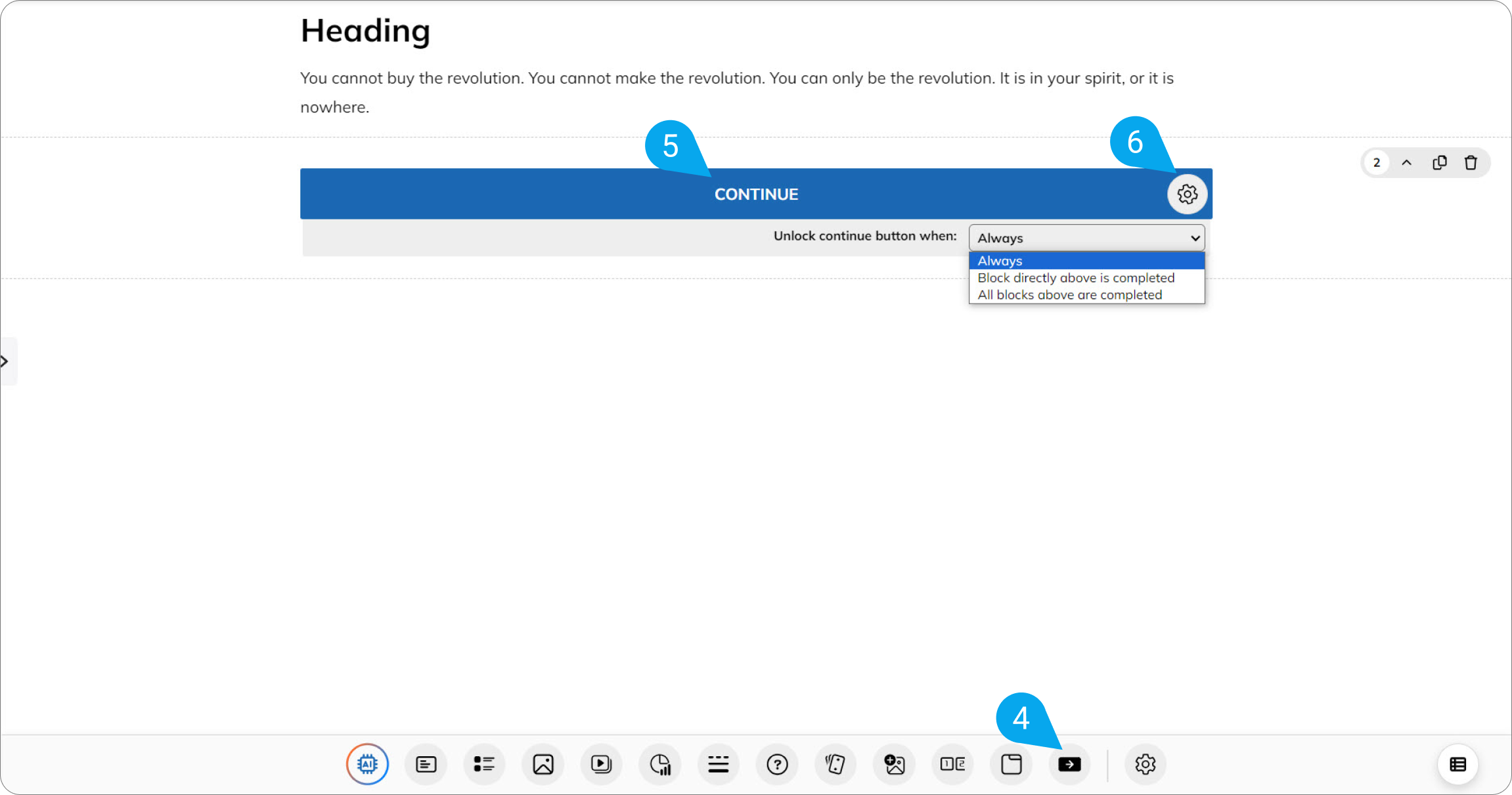 If the section is unlocked, it will read Continue. Otherwise, if not all content has been completed, it will read Complete the content above before moving on (7).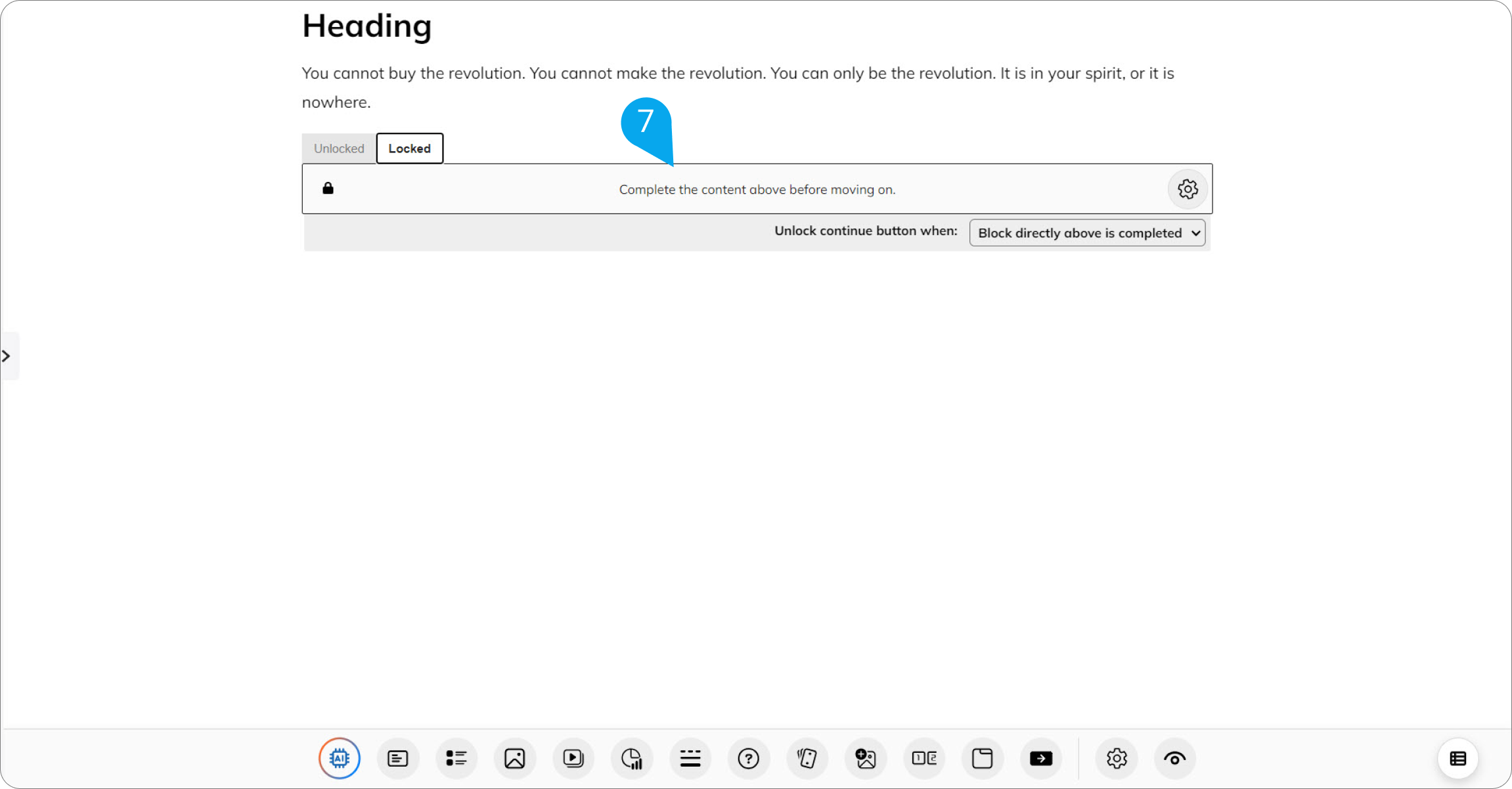 Note:
Edit the text of the section to something more fitting to your material by selecting the text and typing your preferred word or phrase.
To change the color of the dividers and sections in your unit, go to the Page Settings as described in our article. Click Update or Publish unit to save the changes for your TalentCraft unit.