TalentCraft allows you to add various types of content, one of them being Multimedia. This empowers you to seamlessly incorporate visual and audio content into your course material. It also enhances the learning experience, adding depth to your teaching resources. This makes your content more engaging and informative.
Here's how to add multimedia content
1. Log in to the TalentLMS+ Beta interface as an Administrator or Instructor and either create a new course or edit an existing one. Then, click to add or edit a TalentCraft unit. For new units, select the Start from scratch (1) option.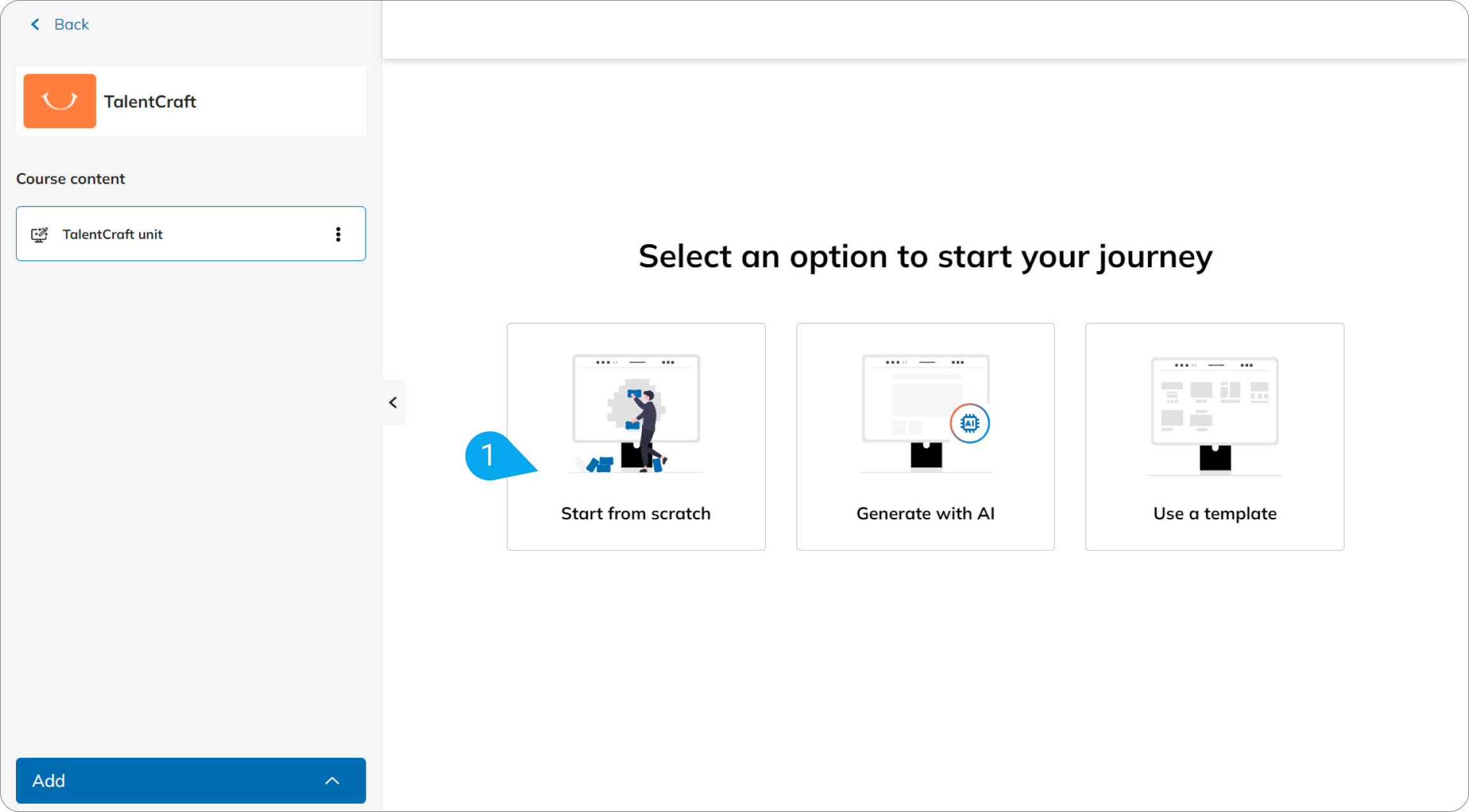 2. Hover over the toolbar and click Multimedia (2). A sample video is added to the unit.
3. To select a different video, click Change video (3).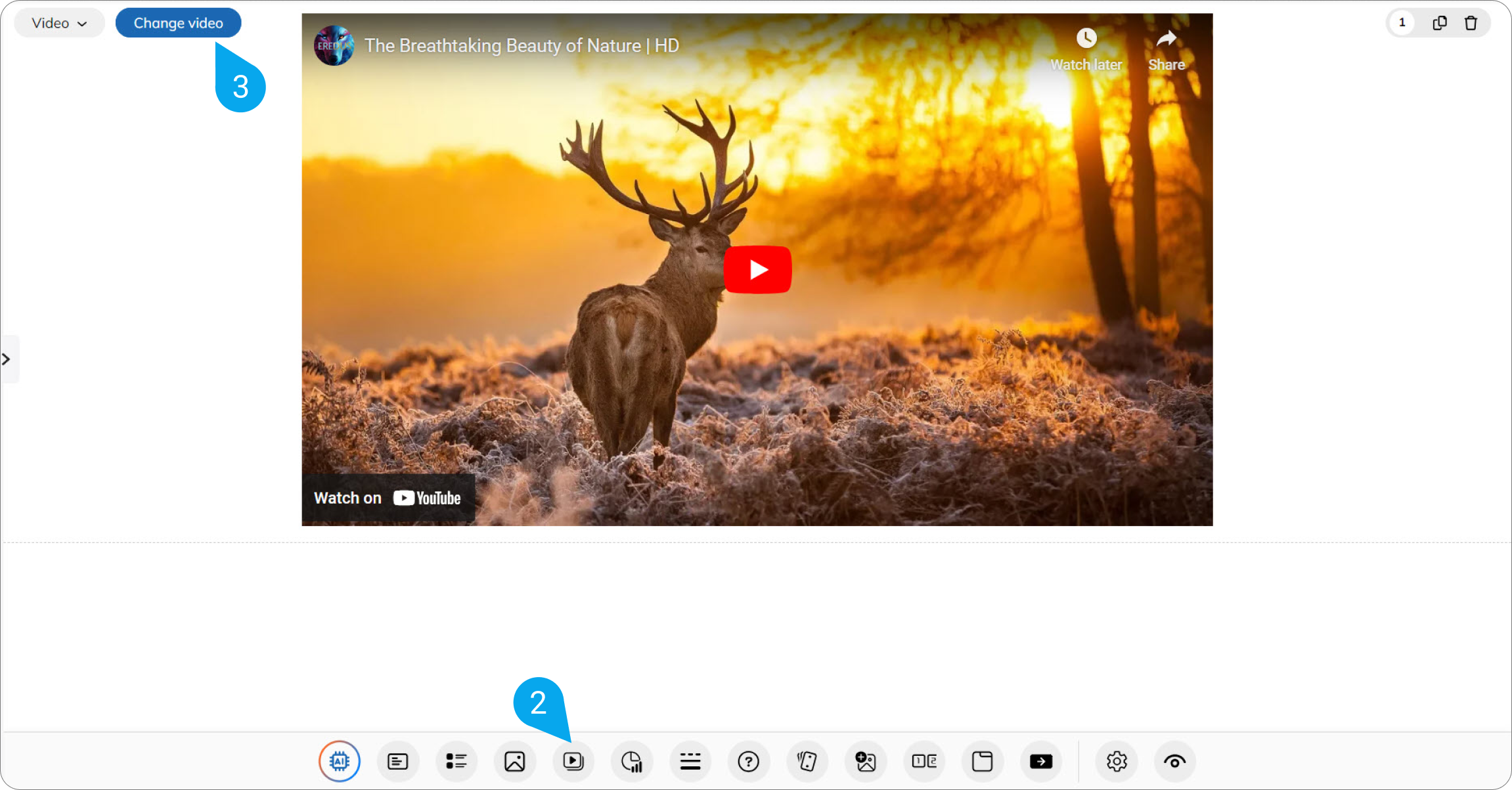 4. This action will open a menu offering options to source videos from external platforms directly, either from YouTube or Vimeo (4). Select My Library (5) to choose from videos you have already uploaded before. To upload a brand new video, use Drag & Drop or the Browse (6) button.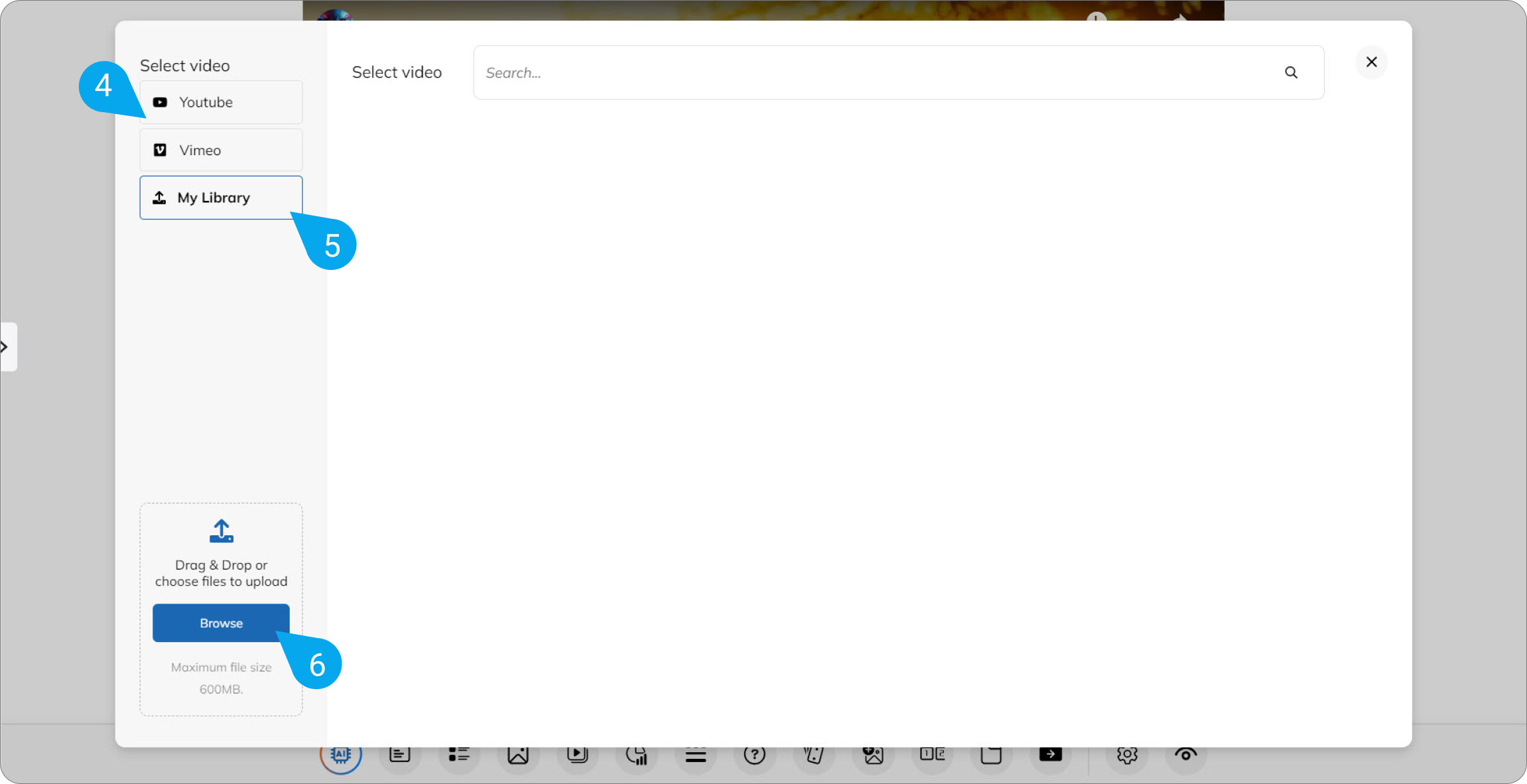 To switch to audio content, click the Video button and select the option for Audio (7).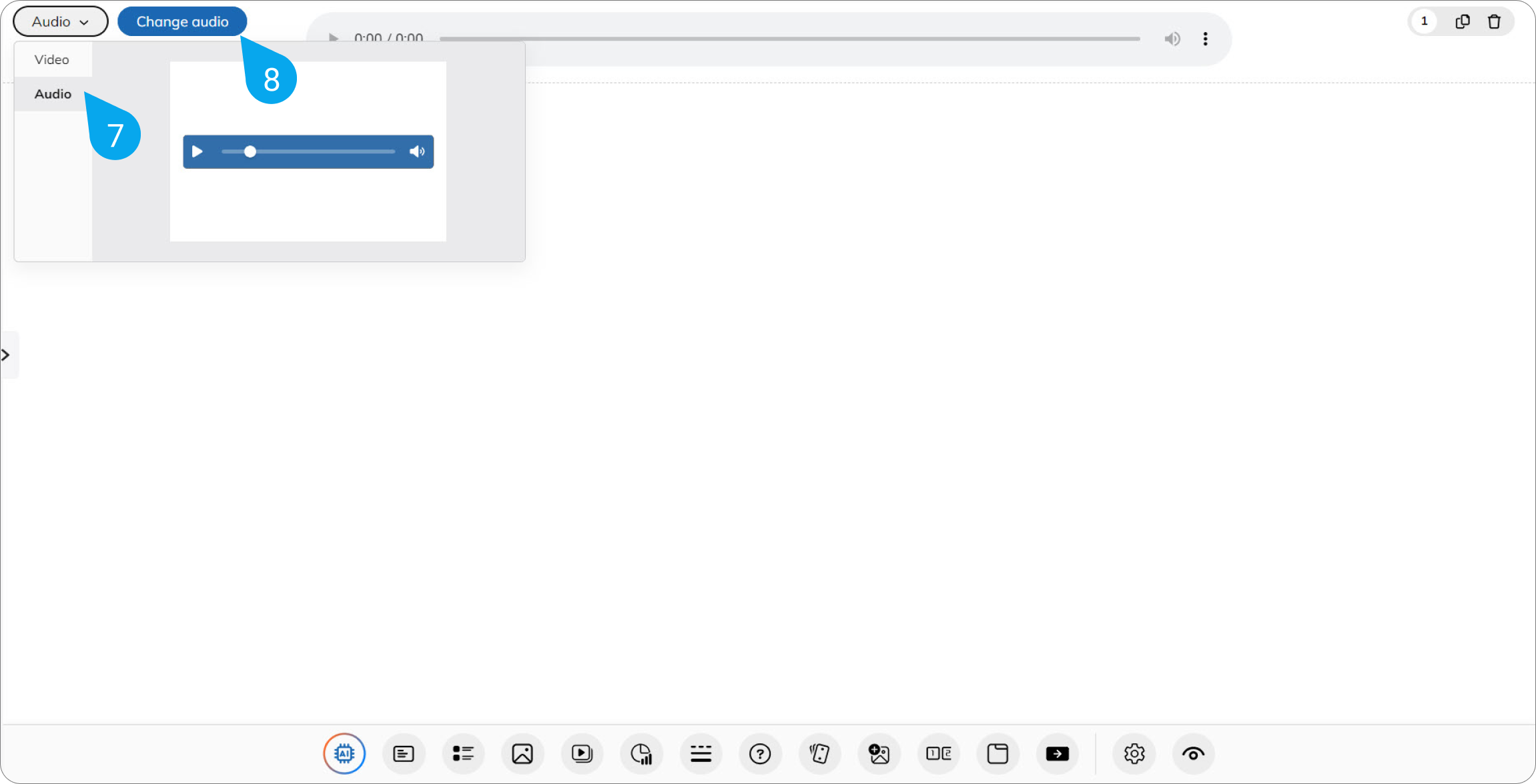 Click the Change audio (8) button to choose different audio content from a file in your library or upload a new one.
Note:
The maximum file size limit for both video and audio is 600MB. The supported video formats are mp4, webm, ogg, av1, 3gpp, quicktime.
The supported audio formats are mpeg, mp3, wav, x-wav, vnd.wave, aac, ogg, flac, x-flac, webm, opus, aiff, x-aiff, m4a, x-ms-wma.
Once you're done, save your progress by clicking the Update or Publish unit button.