TalentLMS lets you set up a free training portal and upgrade to a paid plan later on, according to your requirements.
To upgrade to a plan that fits your needs, follow these steps:
1. Sign in to your TalentLMS account as Administrator and go to Home > Account & Settings > Subscription (1).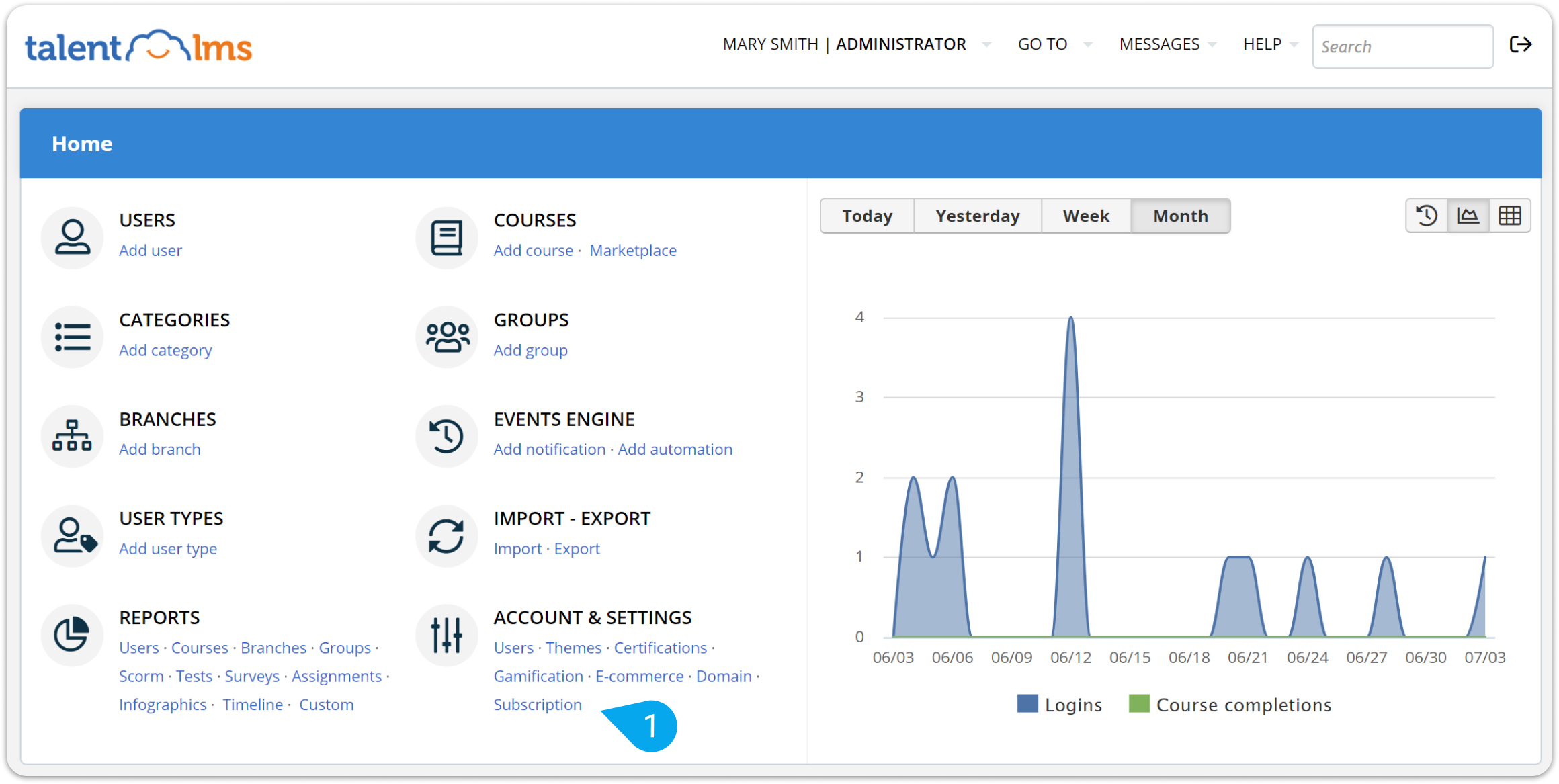 2. Pick the plan that looks best for you (for more on the TalentLMS paid plans, see
this article
) and click
Select plan (2)
.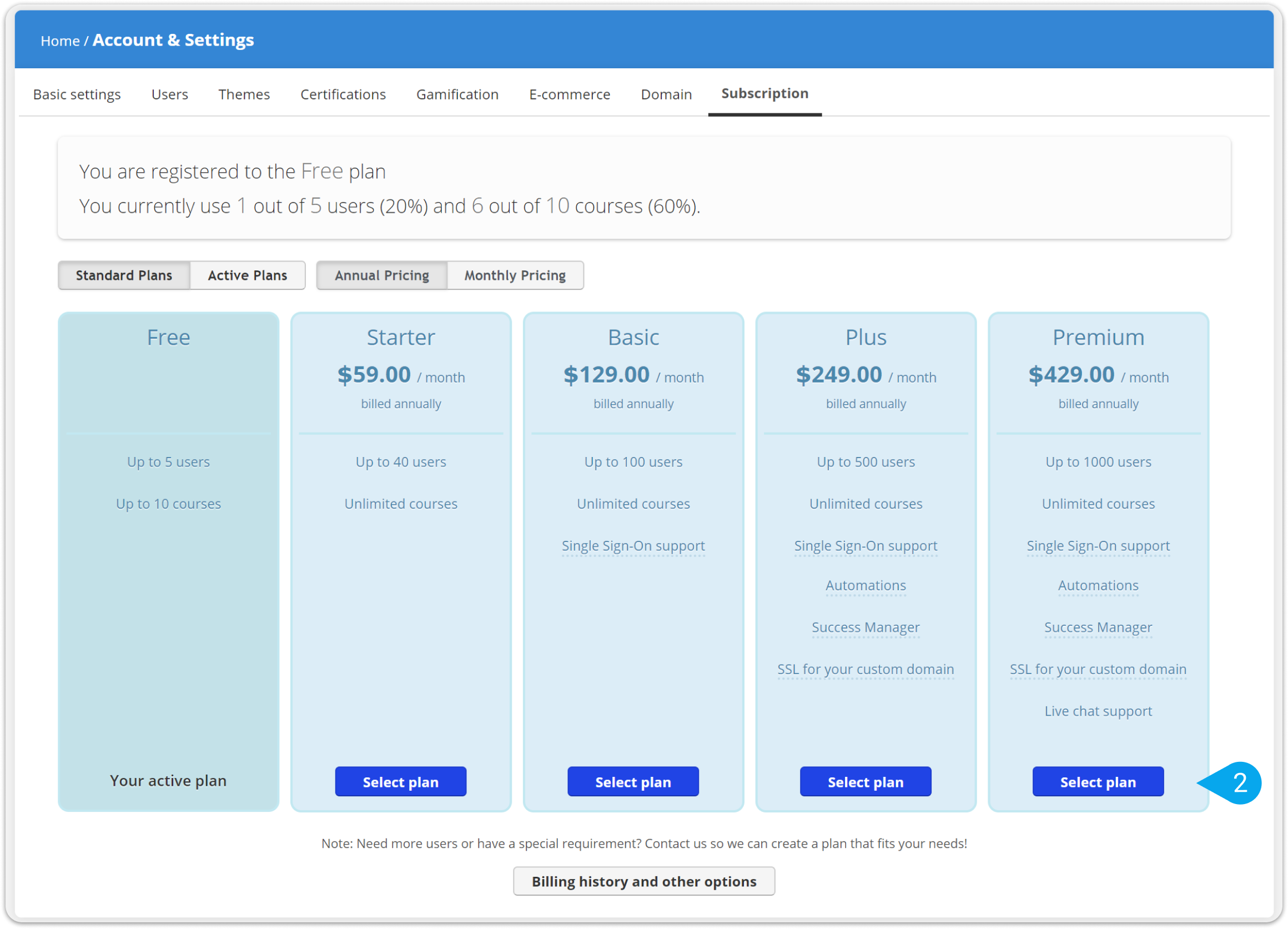 3. In the respective fields, type your credit card details (i.e., Card number, CVC, Expiration date).
Note:

If you have a discount code, click

Got a coupon?

, then type your code in the

Coupon field and click Validate.
4. Click
Purchase this subscription
to confirm the upgrade.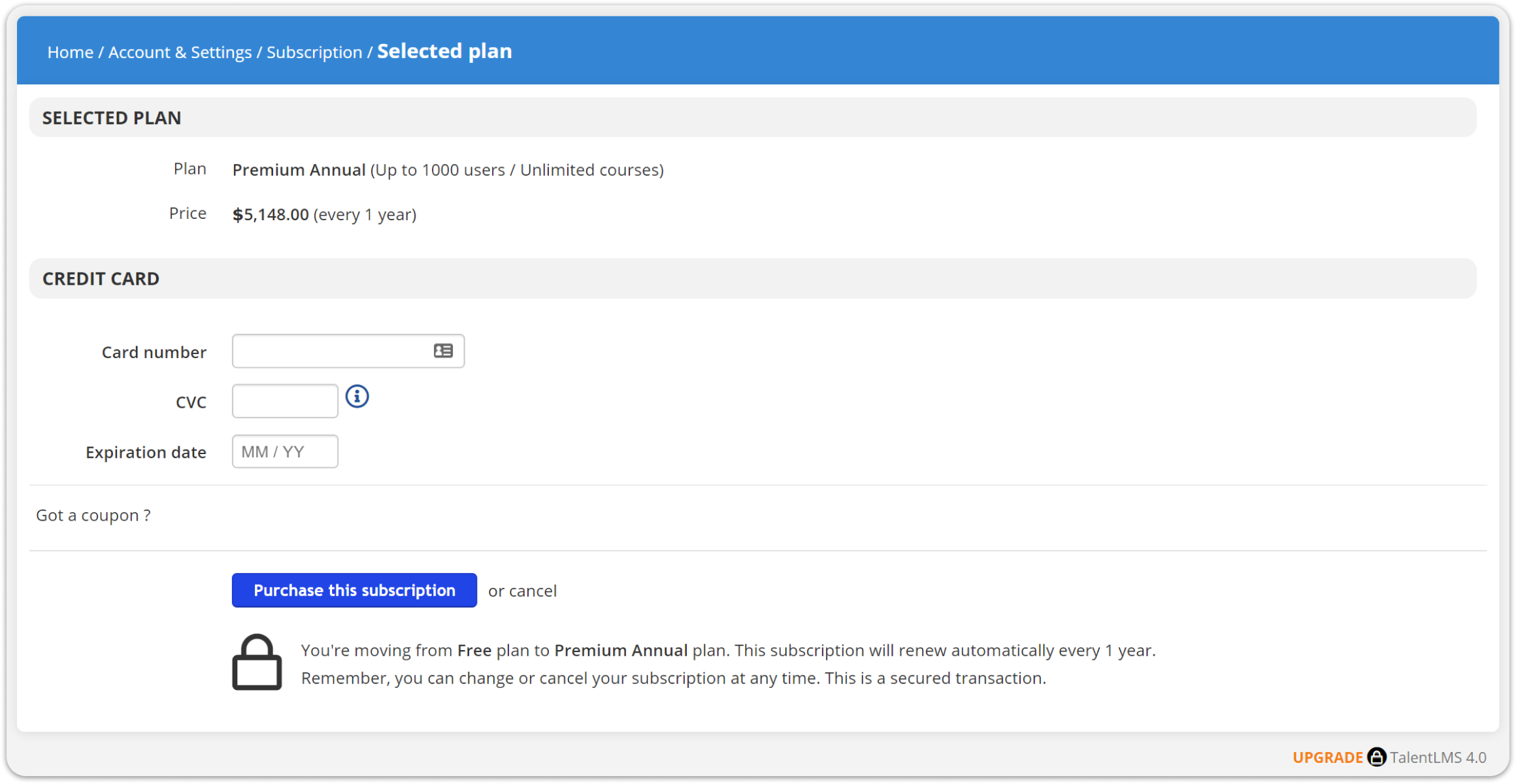 By default, on the Subscription page, you can see our Standard plans and the Monthly rates. To explore all your options, click the respective switches to see our Active (4) plans and the Annual (3) rates.
Note:
Annual rates come with a discount on the respective monthly rates because you're billed once for a twelve-month cycle. For example, if you choose an annual subscription to the Starter Standard plan, it costs $708. That's $59/month instead of the $79/month you're billed for a monthly subscription.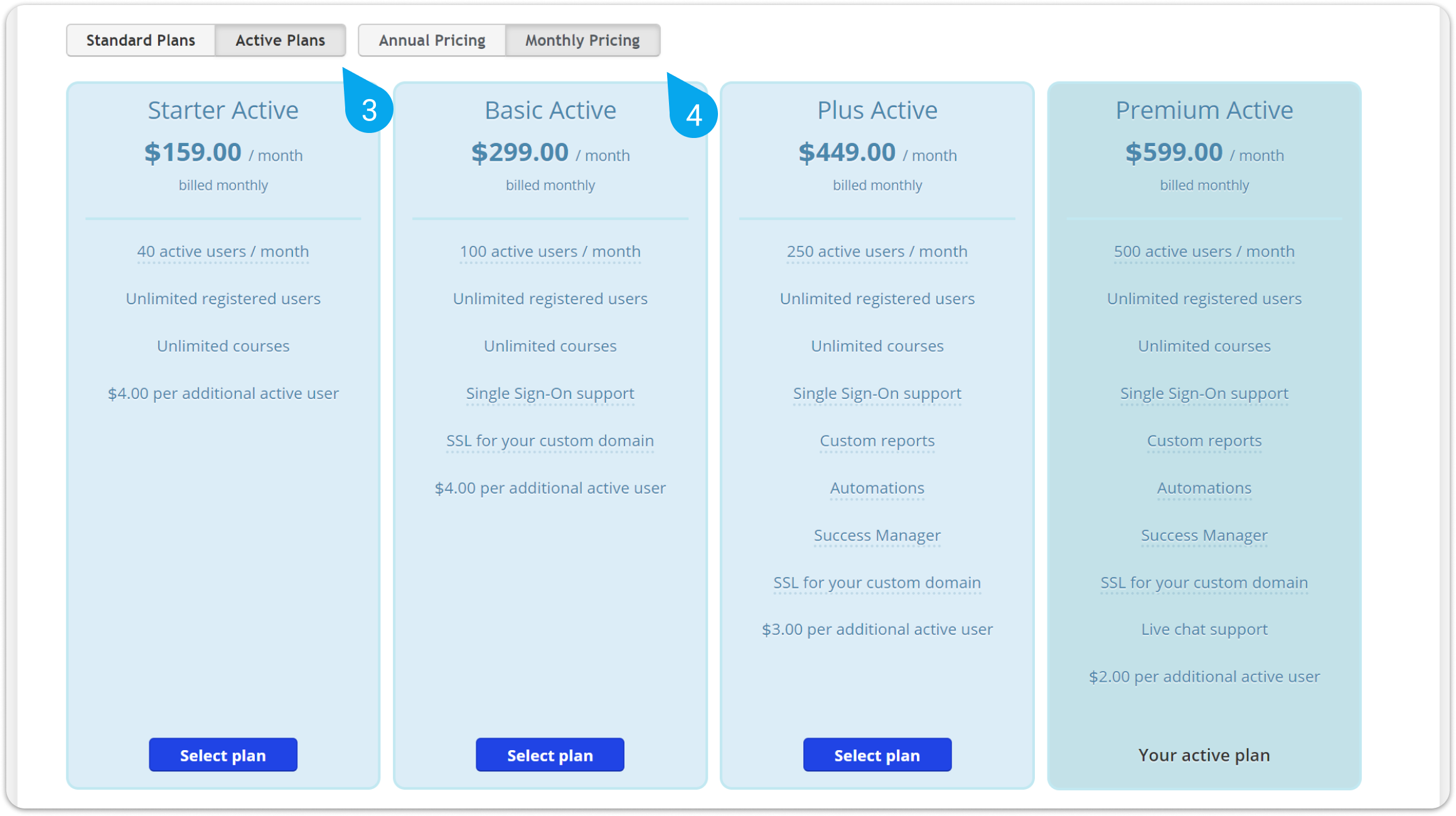 Note:
Payments via bank transfer are only available with the Annual plans. If you want to pay via bank transfer, please contact our support team.
That's it!
Now your training portal can grow hand in hand with your organization.