TalentLMS lets you keep track of your billing history and download all your subscription invoices directly from your account.
Here's what you have to do:
1. Sign in to your TalentLMS account as Administrator and go to Home > Account & Settings.
2. Go to the Subscriptions tab and click Billing history and other options (1).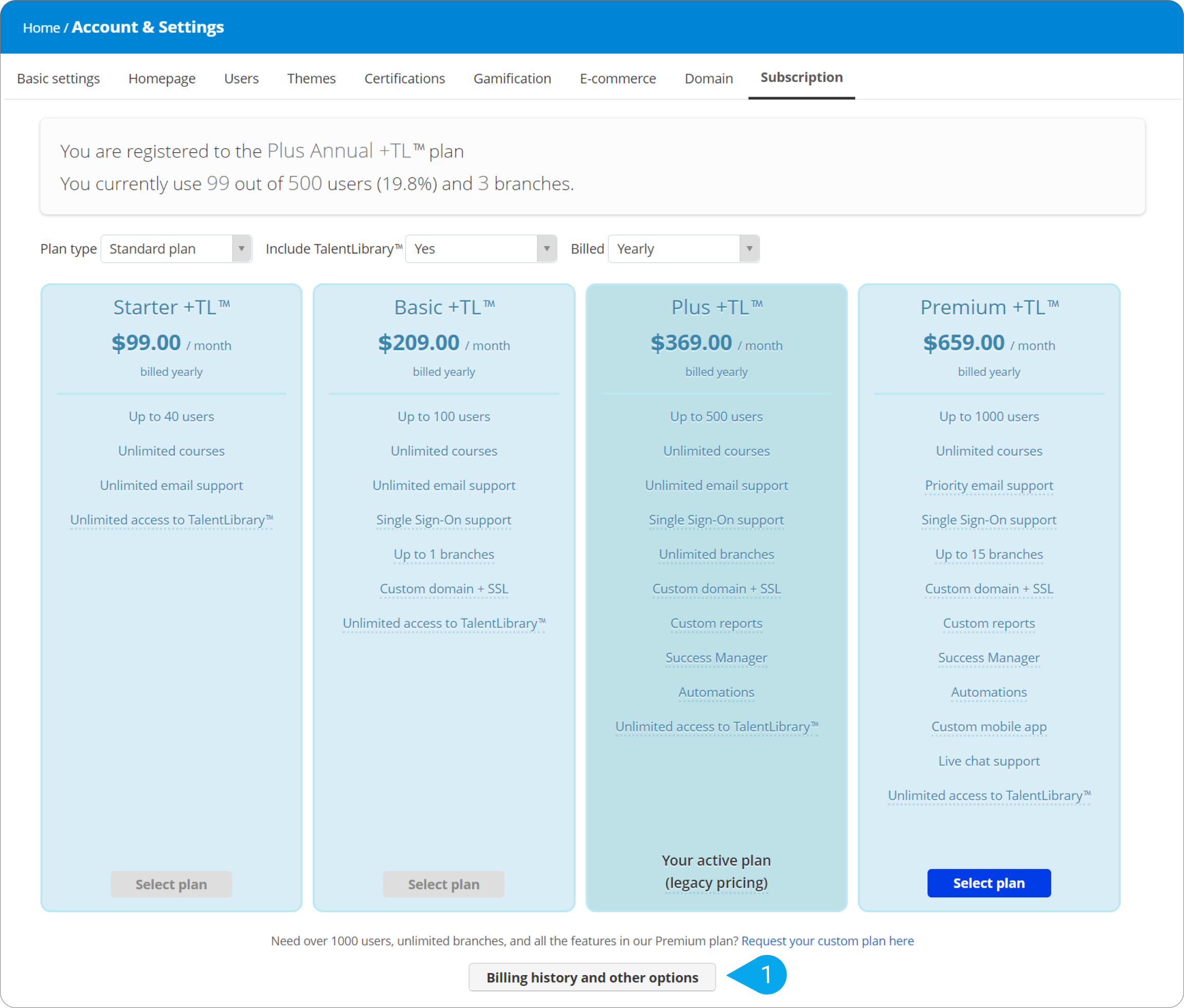 On the Billing history and other options page you can see your upcoming invoice (2) and a list of your previous invoices and their status (i.e., Paid or Unpaid) (3).
3. In the Options column (4), click the view or the download symbol to either view or download any issued invoice in pdf format.
Note: You can change the recipient's details according to your needs as described in this article.