TalentLMS lets you add files to a branch or a group and, then, make them available to all branch or group members directly through their profiles.
Here's how to share a file with a branch or group members in a few steps:
1. Sign in to your TalentLMS account as Administrator and go to Home > Branches (or Groups).
2. Go to the page of the branch (or group) (1) you want to add a file to and go to the Files (2) tab.
3. Click the Select files or Drag-and-drop (3) area and upload (or drag and drop) a file from your local disk.
4. On your new file entry, in the Visibility column, click the red User cannot view that file label and change it to User can view that file (4).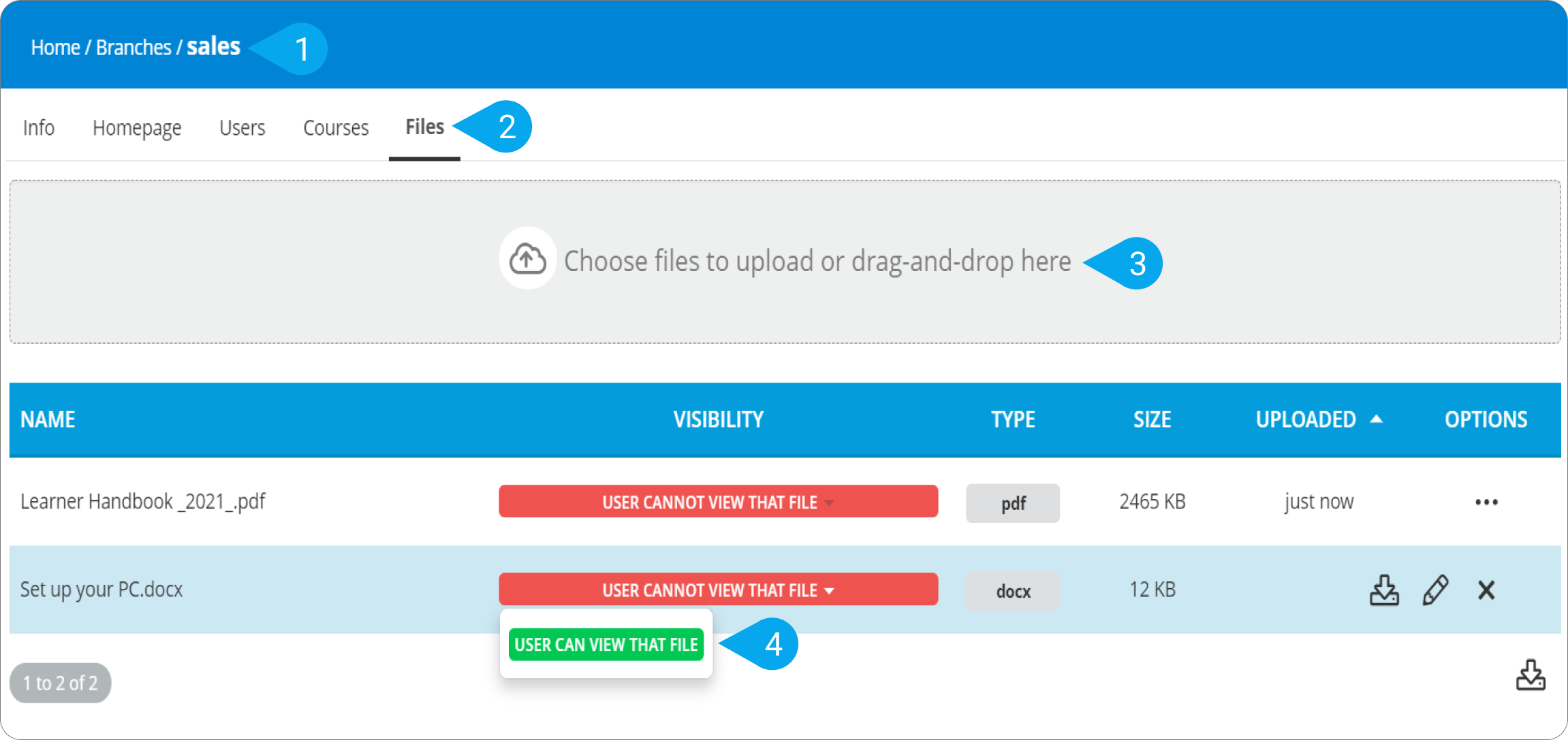 The file is now displayed on the Files (5) tab on each branch (or group) member's profile page.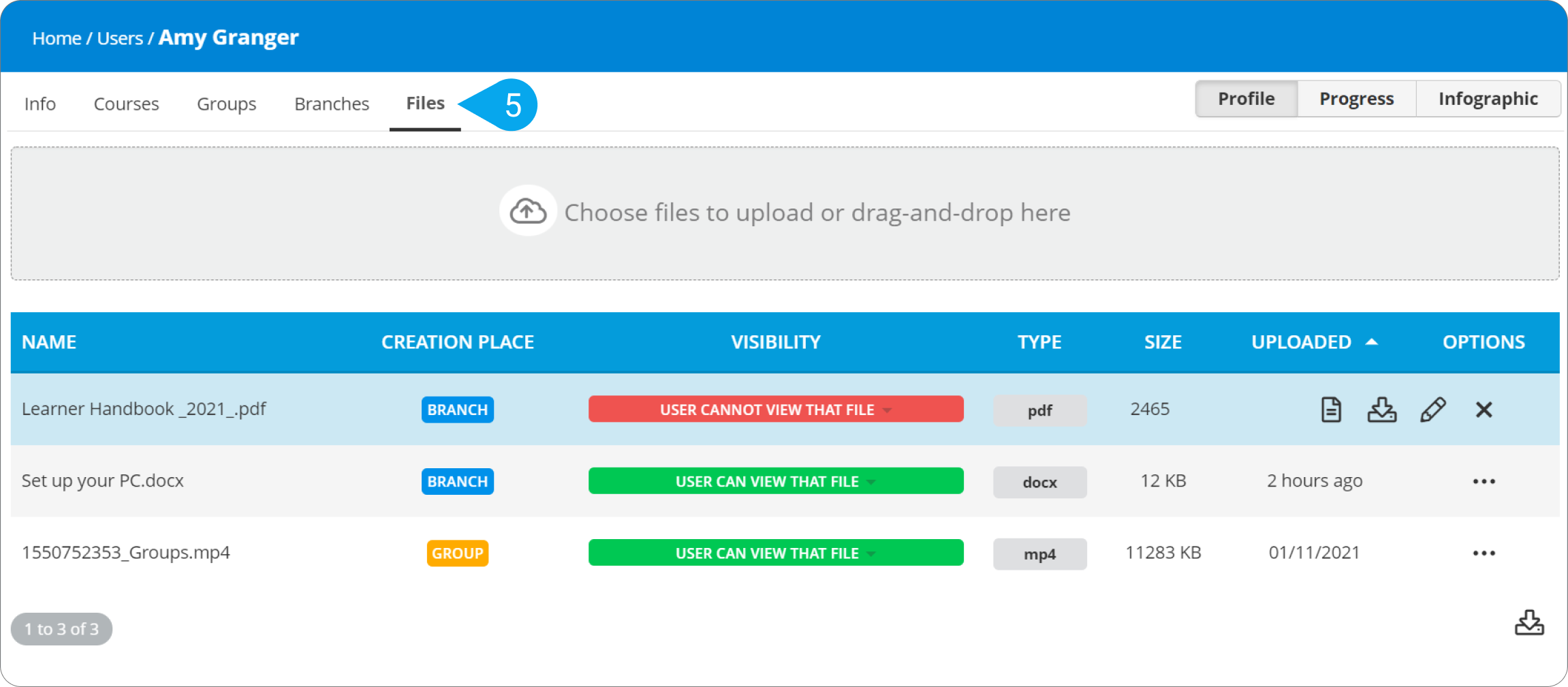 Branch or group members can also view or download the file from their My Files (6) page.