If necessary, TalentLMS lets you update your credit card details with a few clicks.
Here's how:
1. Sign in to your TalentLMS account as Administrator and go to Home > Account & Settings.
2. Go to the Subscription tab and click Billing history and other options (1).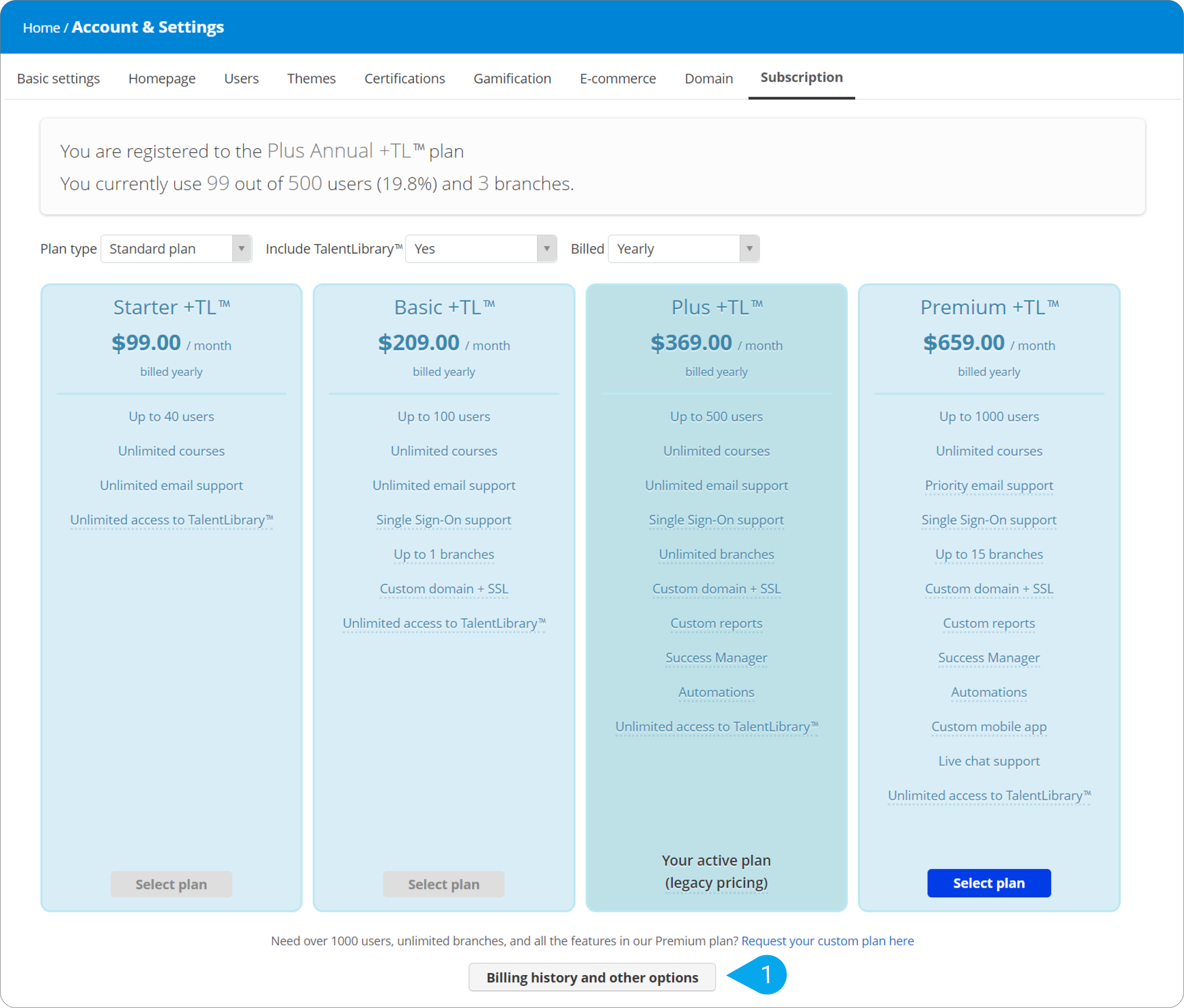 3. Click Update your credit card (2).
4. Type your new details in the respective fields (i.e., Card number, CVC, Expiration date).
5. Click Update (3) to save your settings.