To customize your subscription invoice according to your needs, TalentLMS lets you edit the billing address and the list of people that receive it automatically via email.
Here's how to modify your invoice information in a few steps:
1. Sign in to your TalentLMS account as Administrator and go to Home > Account & Settings.
2. Go to the Subscriptions tab and click Billing history and other options (1).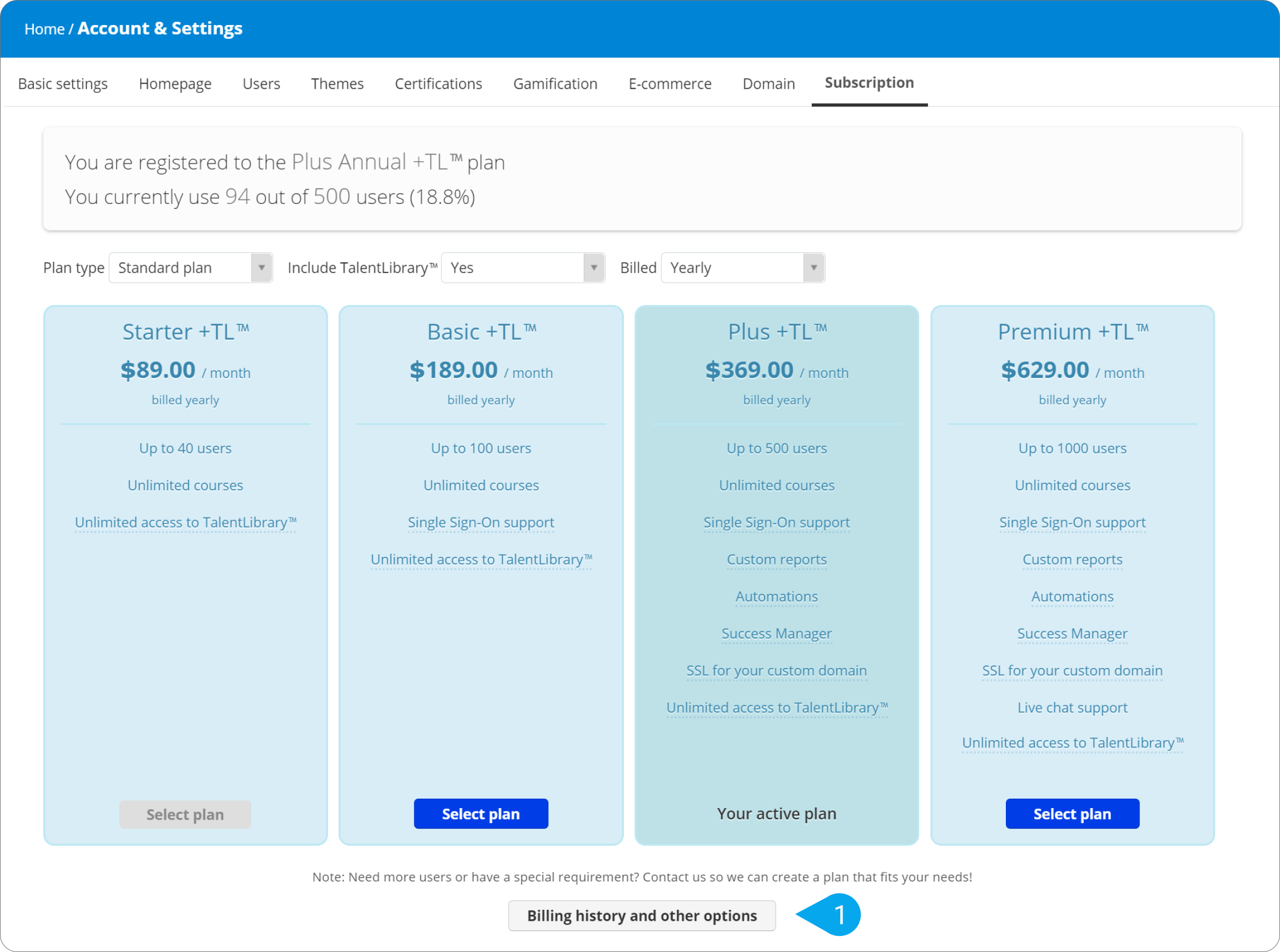 3. On the Billing history and other options page you can see your upcoming invoice (2) and a list of your previous invoices and their status (i.e., Paid or Unpaid) (3).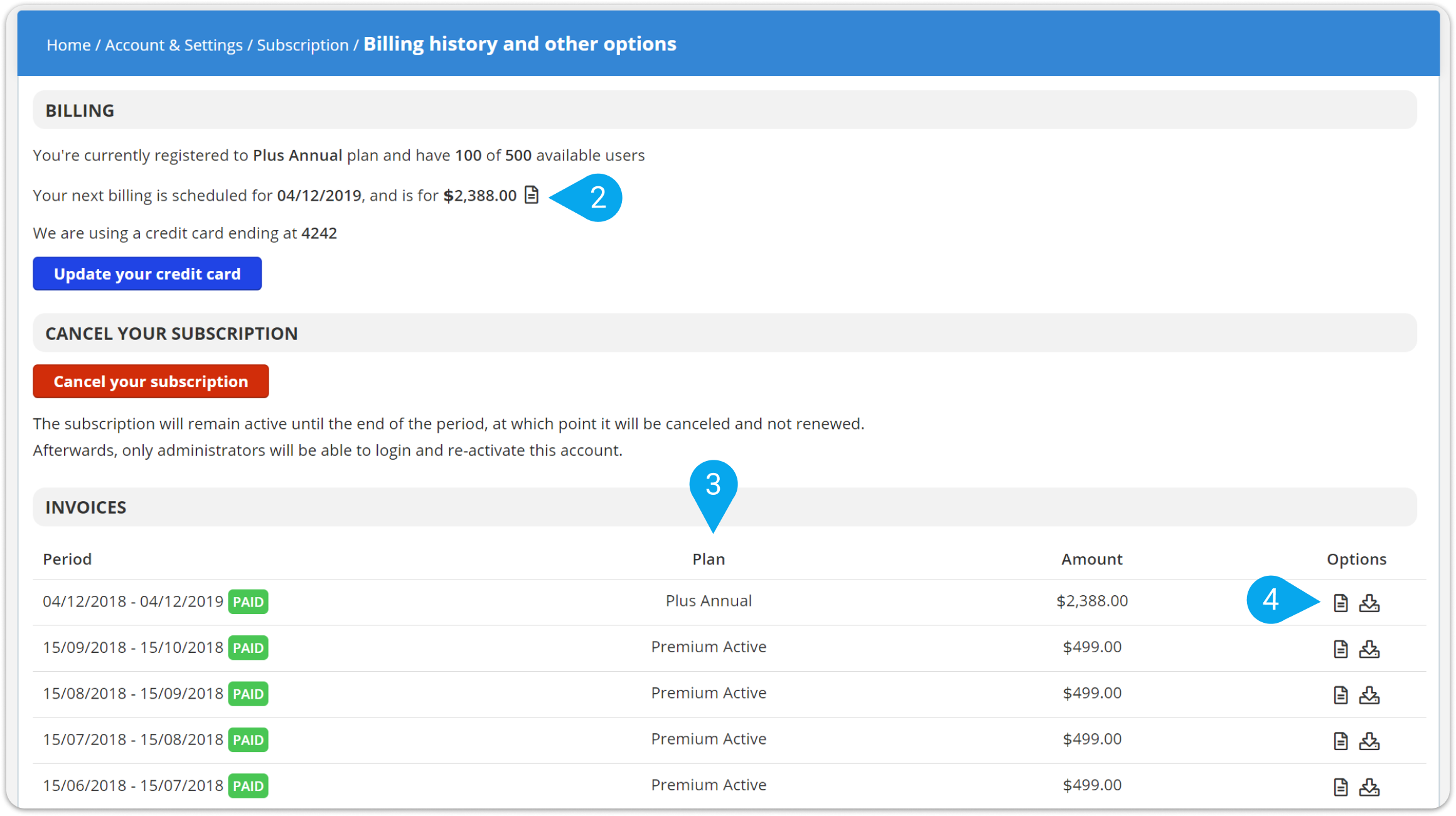 3. To open the invoice you want in the viewer, click the respective preview symbol (4) in the Operations column.
4. Click the edit symbol (5).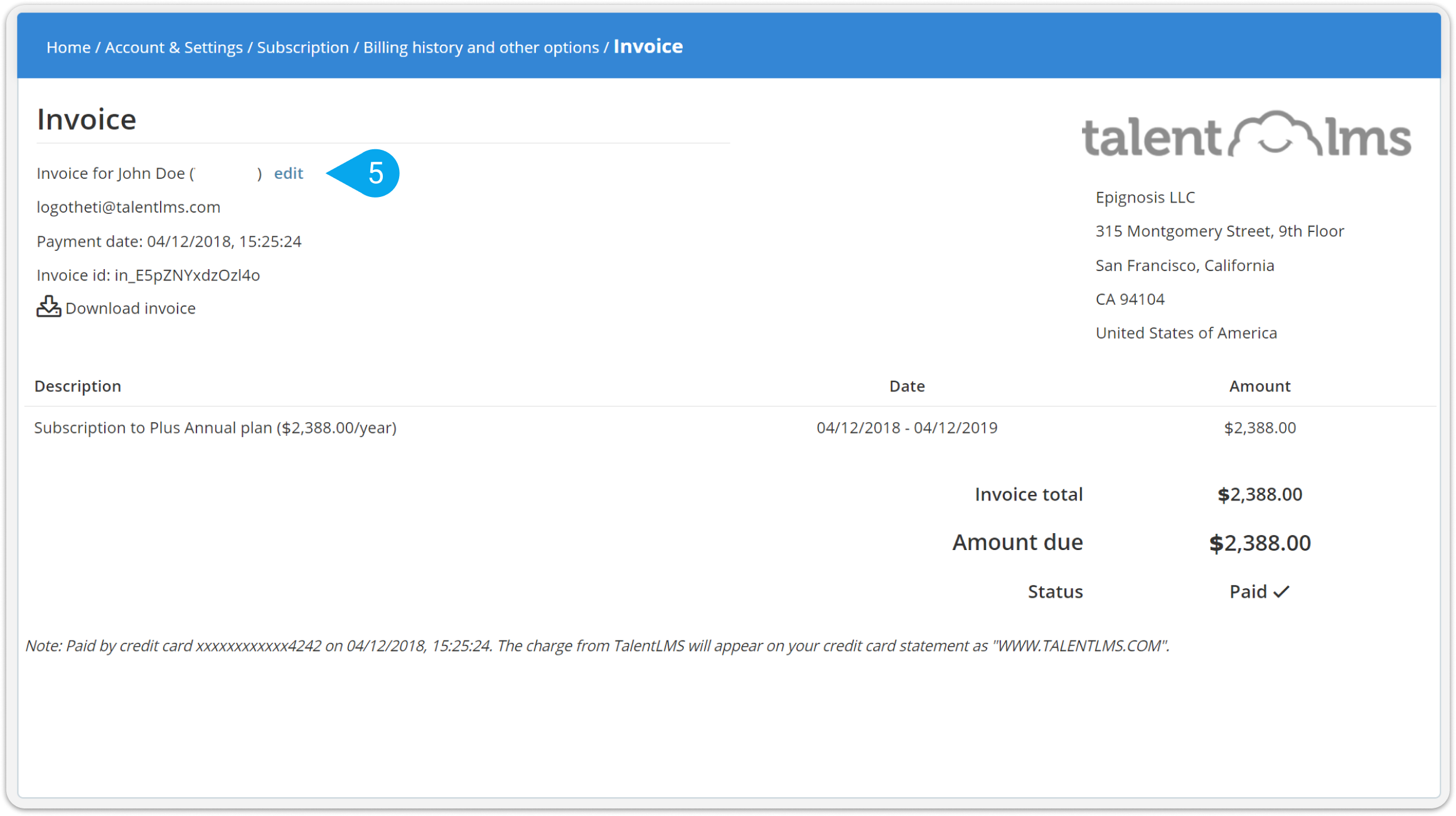 5. On the dialog box that pops up (6), type the new Billing address and the email addresses of the people you want to receive your invoice from now on (Recipients).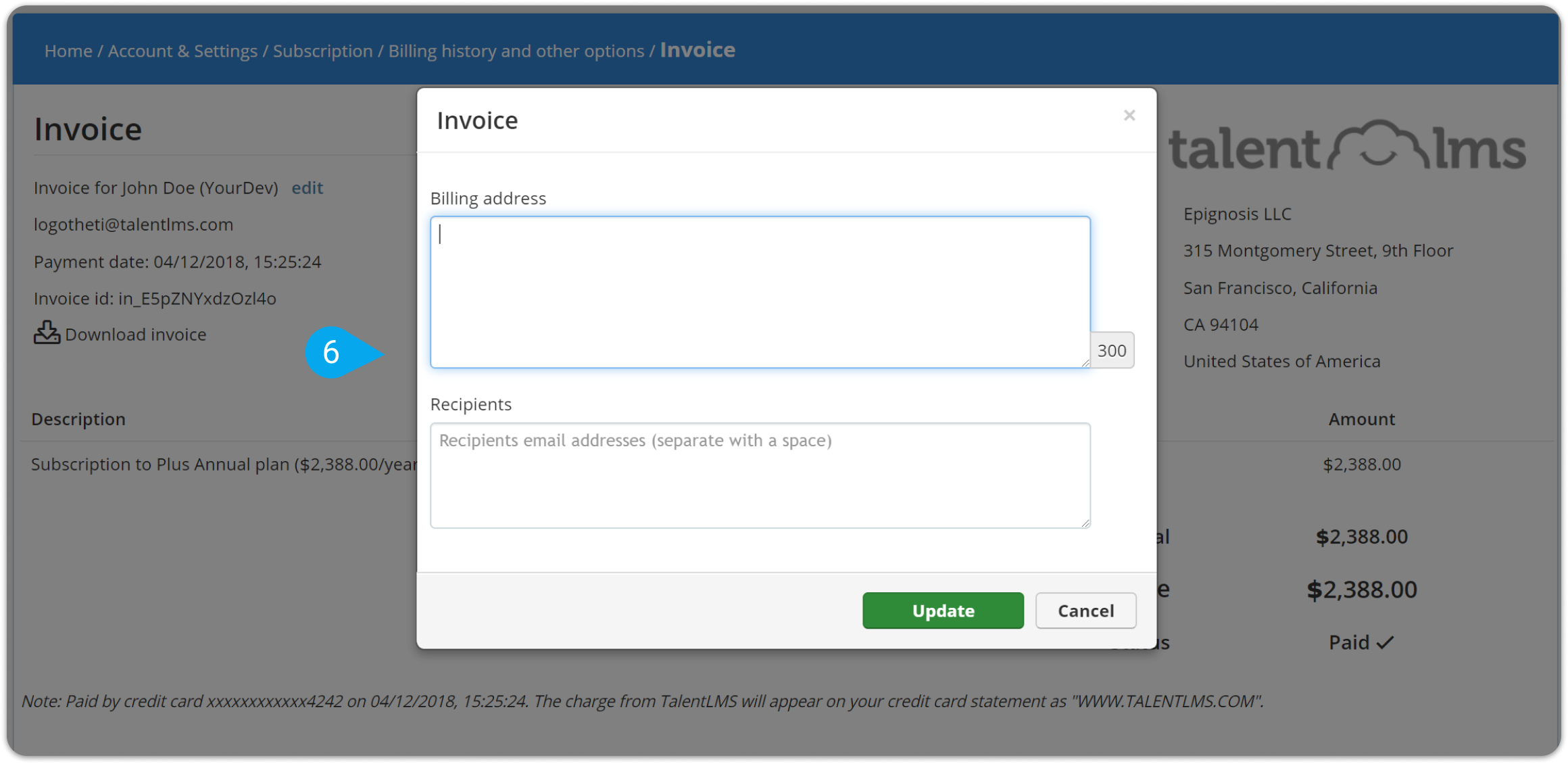 6. Click Update.