TalentLMS lets you issue invoices to users that purchase courses. Users can then download them as PDF files.
Here's how to issue invoices in a few steps:
1. Sign in to your TalentLMS account as Administrator and go to Home > Account & Settings > E-commerce (1).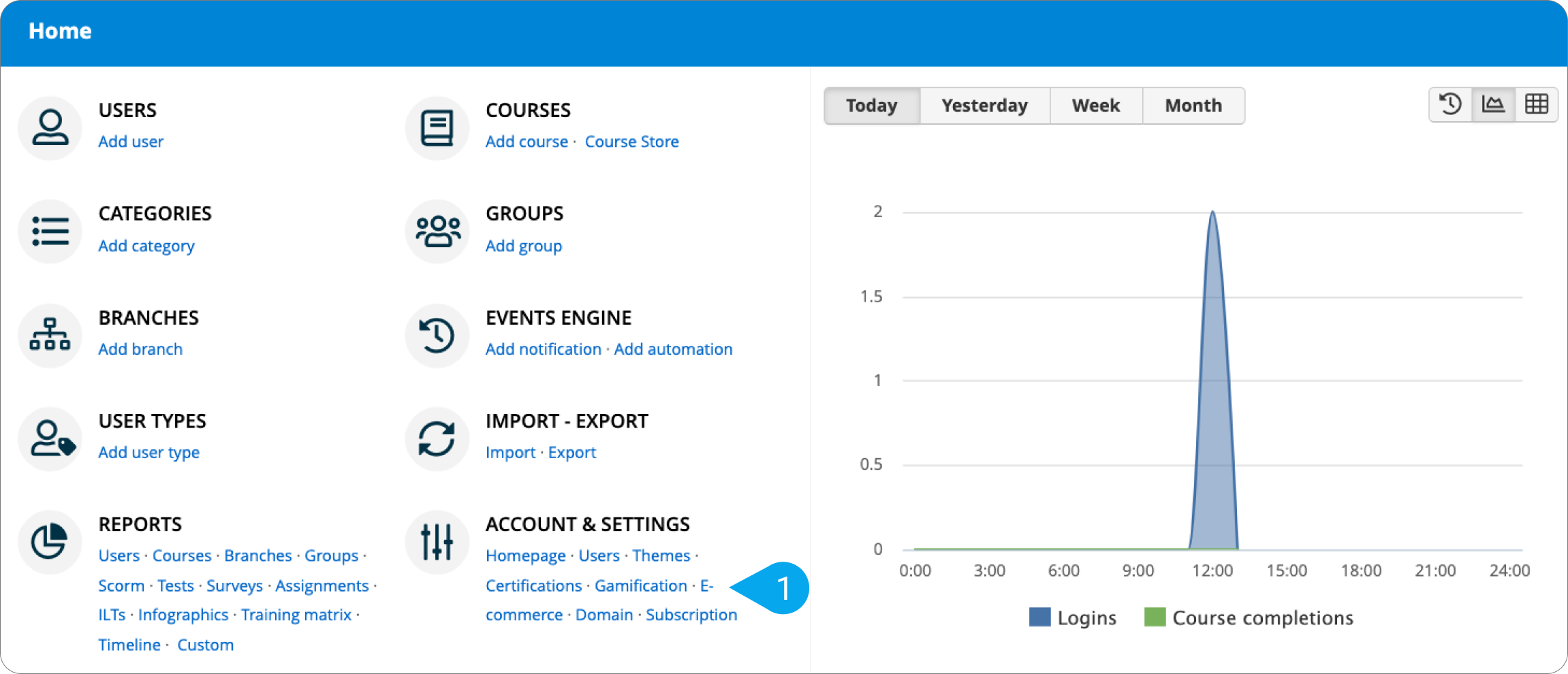 2. Click Invoices and check Issue invoices (2).
3. Type your business information (i.e., Name, Address, etc.) in the respective text area to have it displayed on all your invoices.
4. Click the preview symbol (3) to preview your invoice.
5. Click Save to update your settings.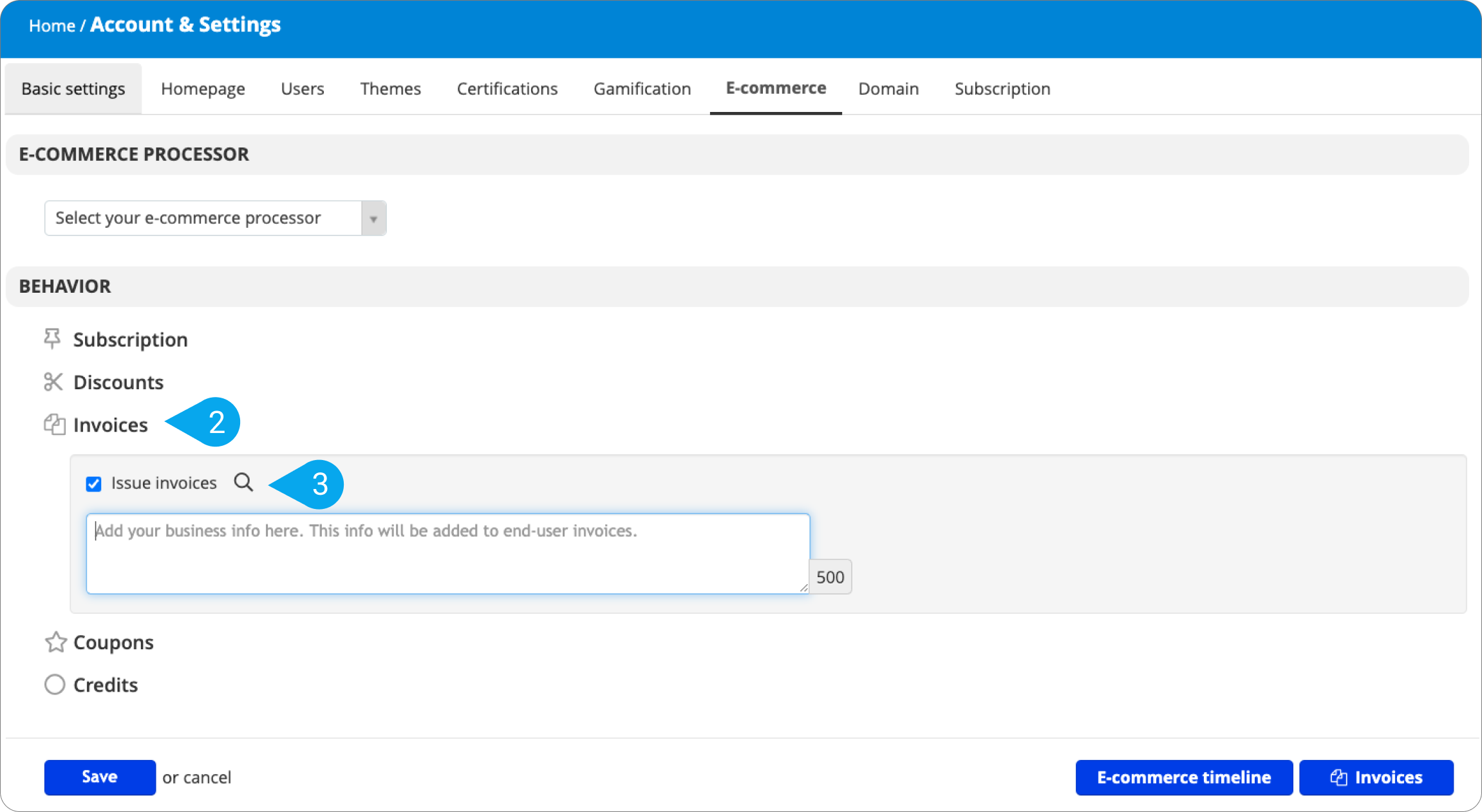 From now on, when a user buys a course, they are automatically issued an invoice. All they have to do is point to their name on the top navigation bar and click My Payments (4) on the drop-down list.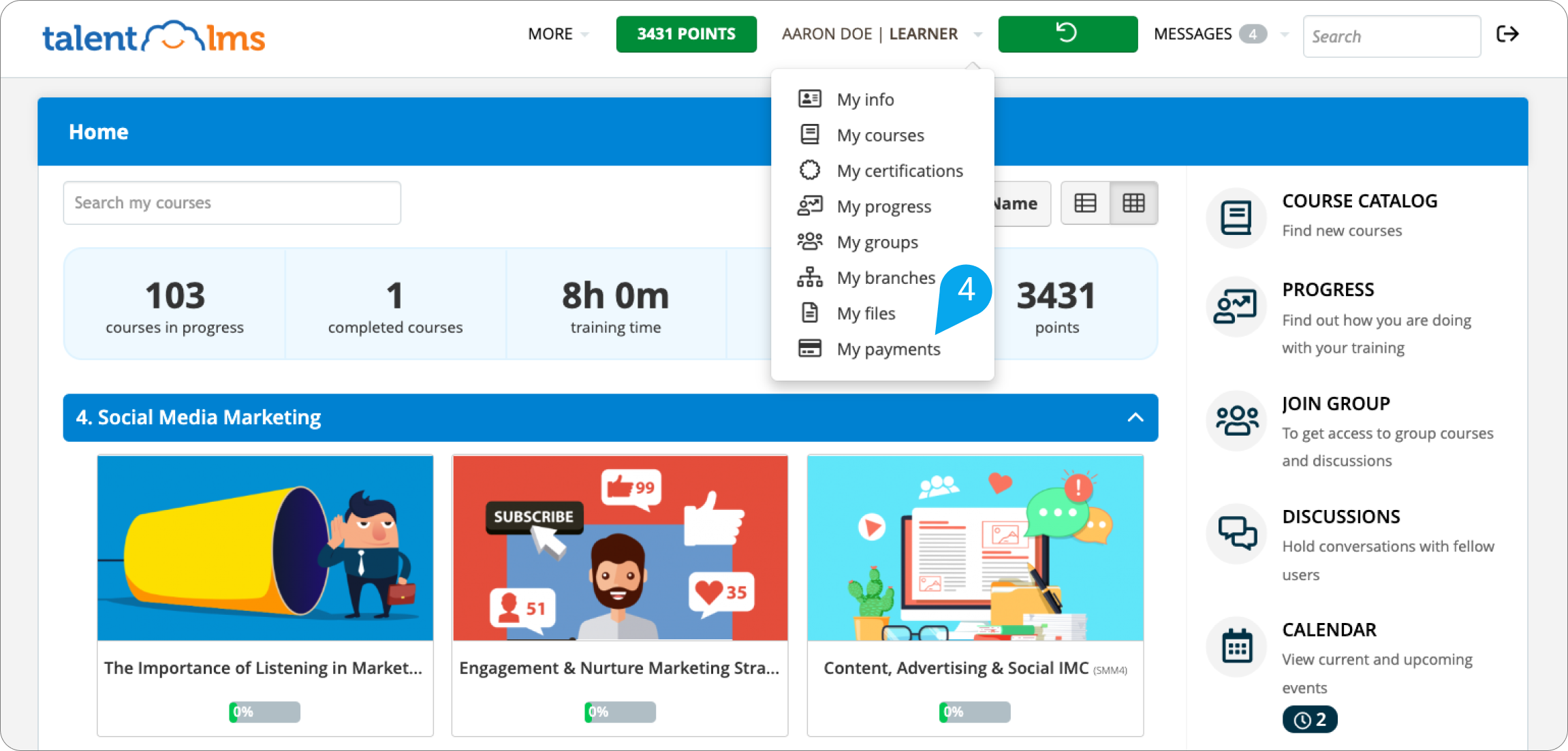 On their Payments page, they can see all their purchased courses and export the respective invoices to PDF files by clicking the download symbol (5).