As an additional marketing tool or performance reward, TalentLMS lets you offer different types of discount coupons to learners and customers.
Here's how to set up your coupons in a few steps:
1. Sign in to your TalentLMS account as Administrator and go to Home > Account & Settings.
2. Go to the E-commerce tab and click Coupons.
3. Click Add coupon and, in the respective fields, type:
The coupon

Code (1)

.

The time frame in which the coupon is valid

(2)

.

The offered

Percentage off (3)

.

How many times the coupon can be used (

Redemptions (4)

).
4. Use the Valid for fields to specify the courses (5), groups (6), and categories (7) your new coupon can be redeemed for. Leave the fields blank for the coupon to be valid for all courses, groups, or categories.
Note:
When specifying courses, groups, and categories you can only choose from ones that have been assigned with a price. If there aren't any, the respective drop-down list remains blank.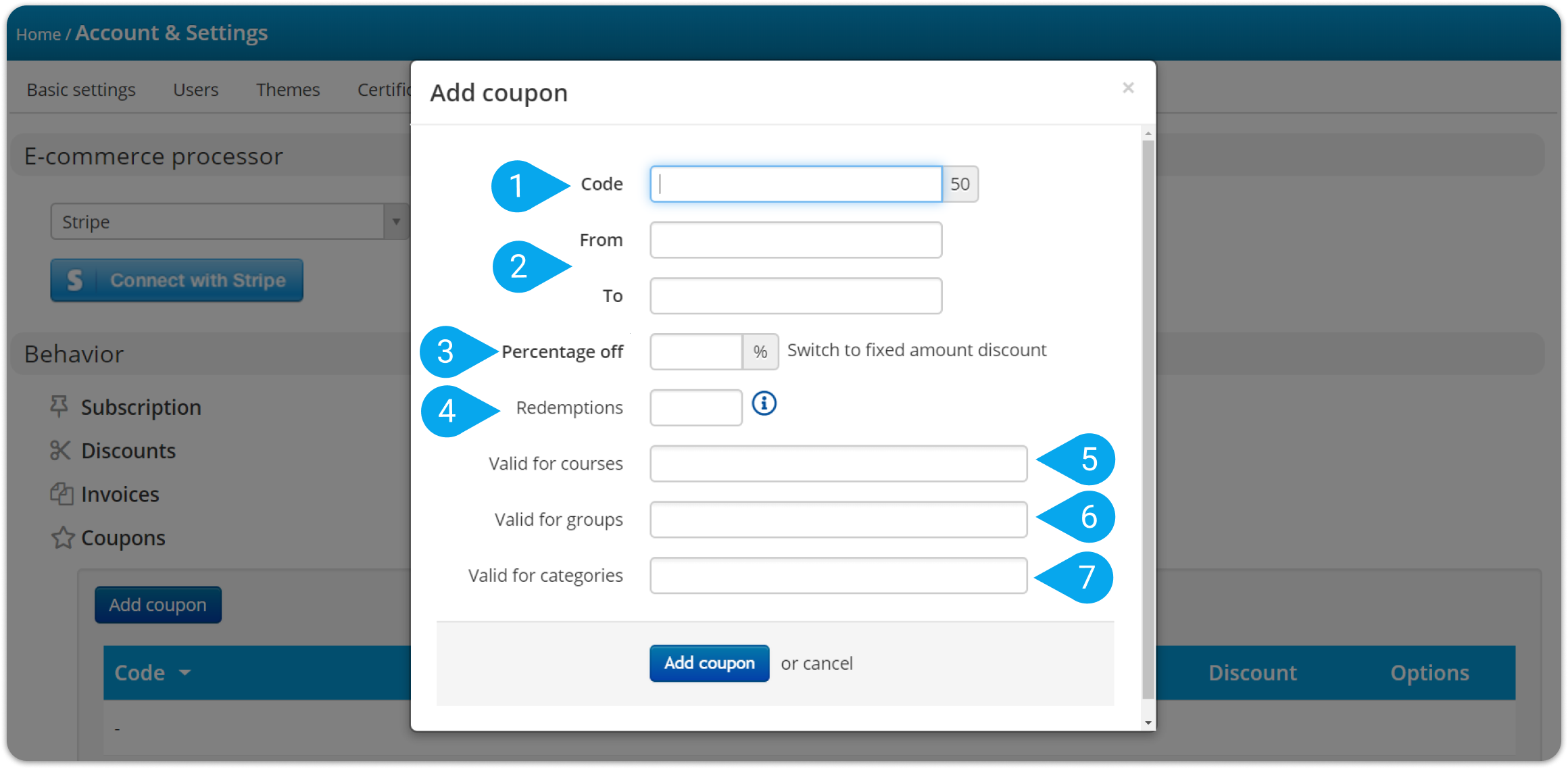 Should you like to offer a coupon with a fixed amount, click on Switch to fixed amount discount, fill in the amount (8) and select the currency (9).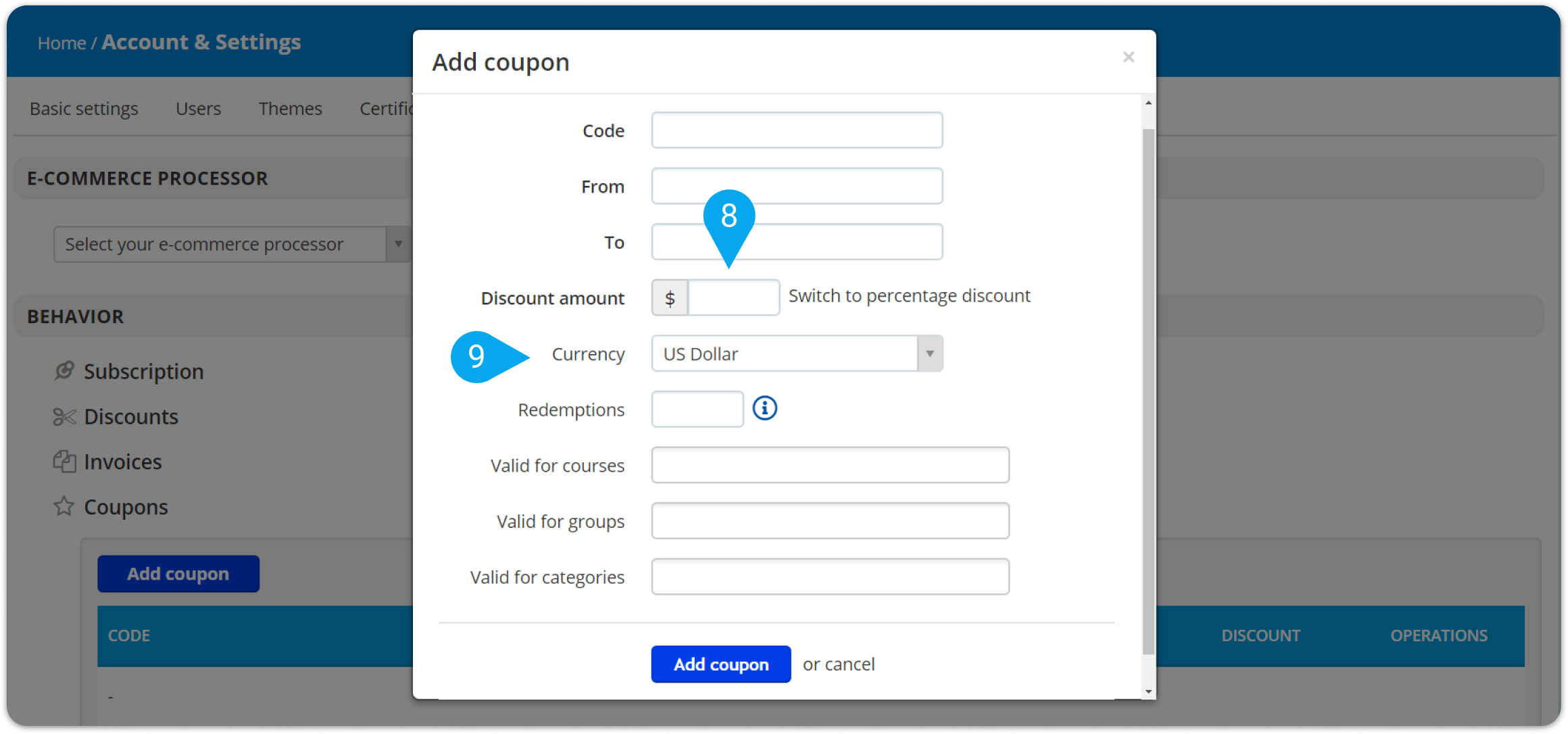 5. Click Add coupon to save your settings
Note: You can also schedule coupons to become available in a future date. They will appear on the list with a Restricted tag until their starting date.



6. Go ahead and share the coupon code with your learners.
Now, learners can get a discount the next time they make a purchase by typing the code in the Coupon field and clicking Checkout (10) to update the course Price (11).