To help you reduce your workload, TalentLMS lets you add learners to your ILT sessions en masse.
Here's how to import multiple users at once:
1. Sign in to your TalentLMS account as Instructor. Open the course with the ILT session.
2. Click on the ILT unit (1).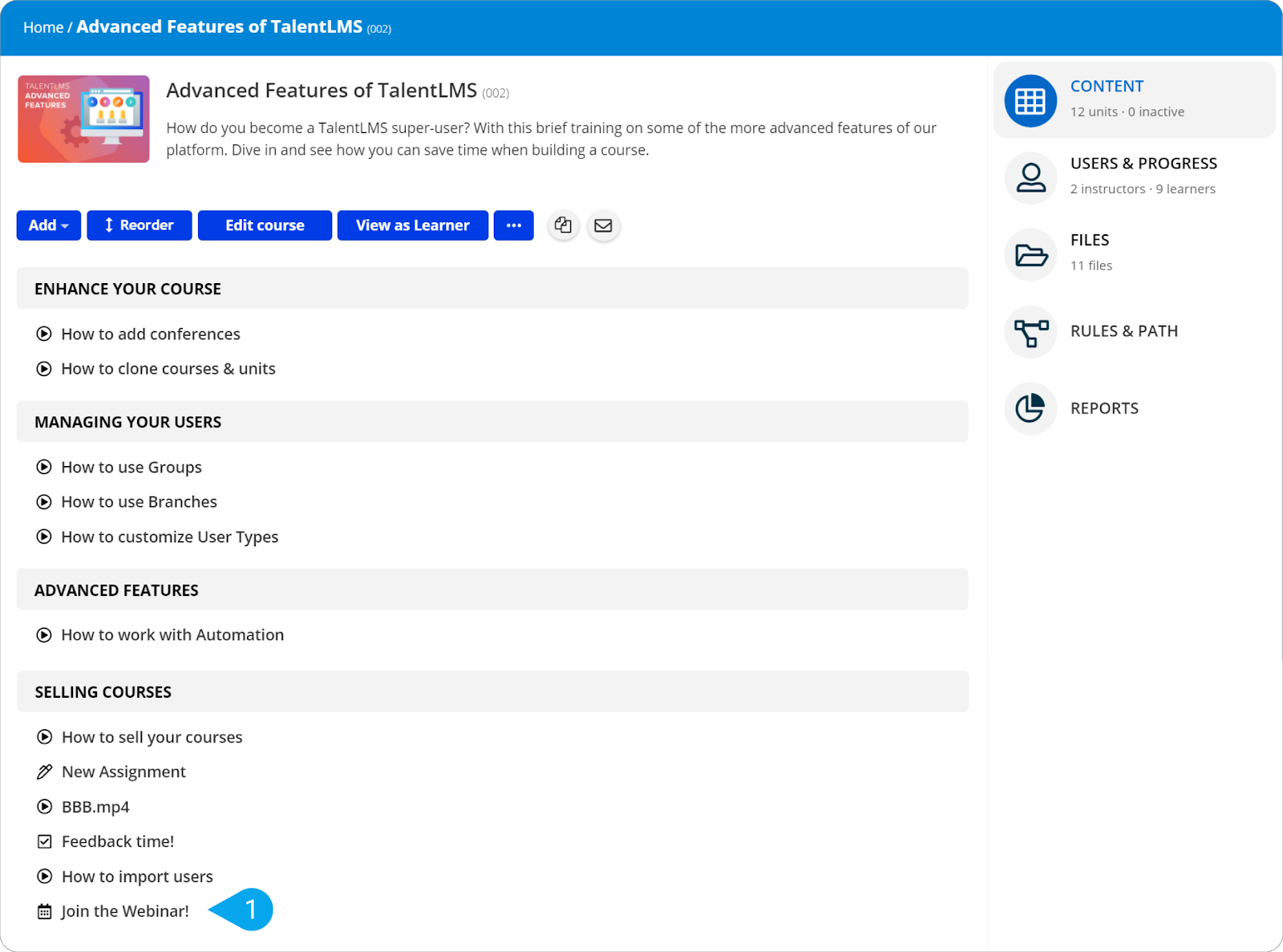 3. Click the 0 registered users button.
You're taken directly to the ILT unit's Users page and All users (2) tab is preselected. Here you can see all the users enrolled in the current course.
4. Point to a user and click the checkbox next to their name (3). Repeat for each user until you have selected all the users you want to update.
Note: To select all users at once, point to the columns bar and click the checkbox next to the User (4) column.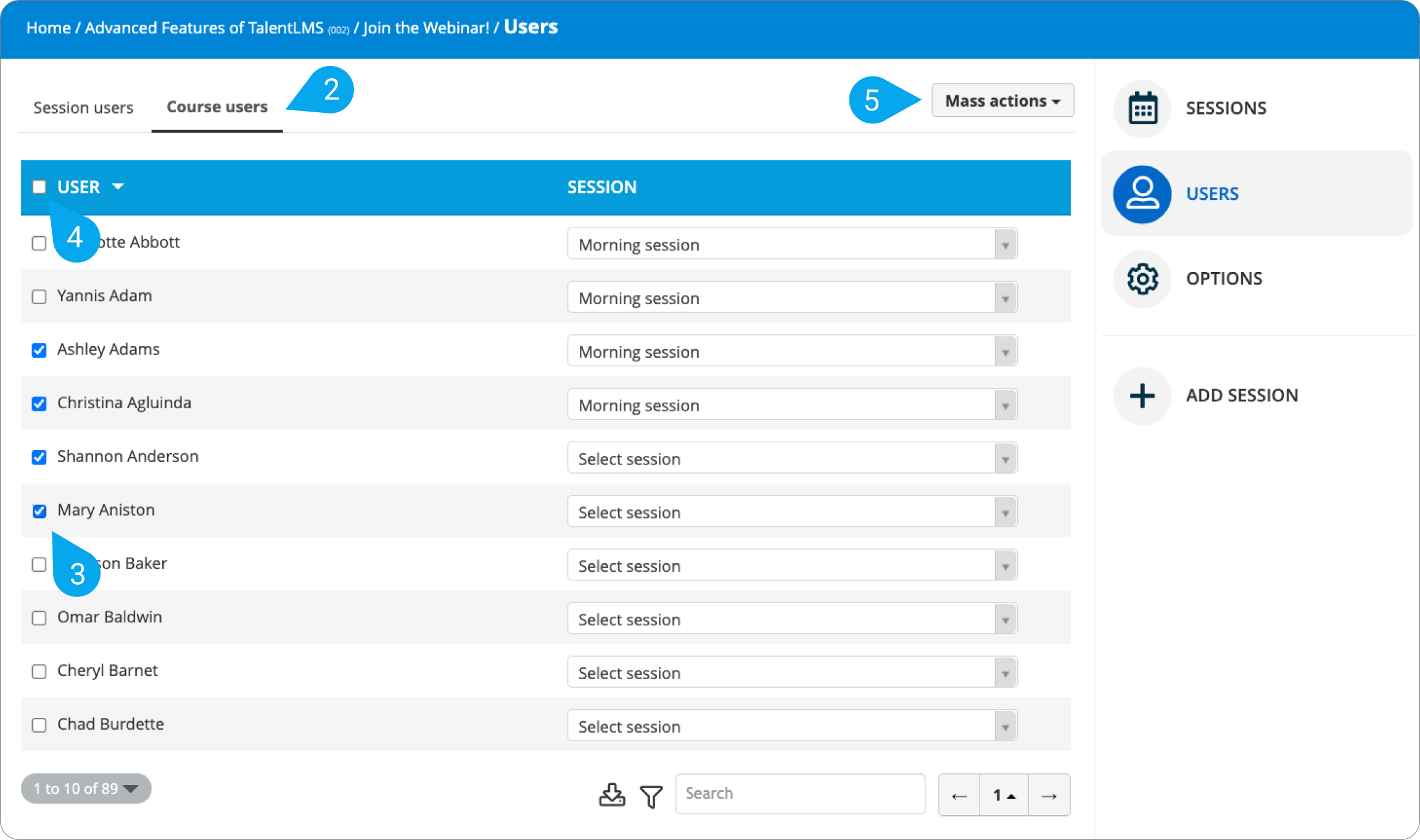 5. Click Mass actions (5) and, from the drop-down list, choose one of the available actions:
Add to session: Add user(s) selected to one ILT session
Remove from sessions: Remove user(s) selected from all sessions