To cancel your TalentLMS subscription: 

1. Login to your portal as an Administrator.
2. Go to Account & Settings (1) > Subscription (2) and click "Billing history and other options" (3).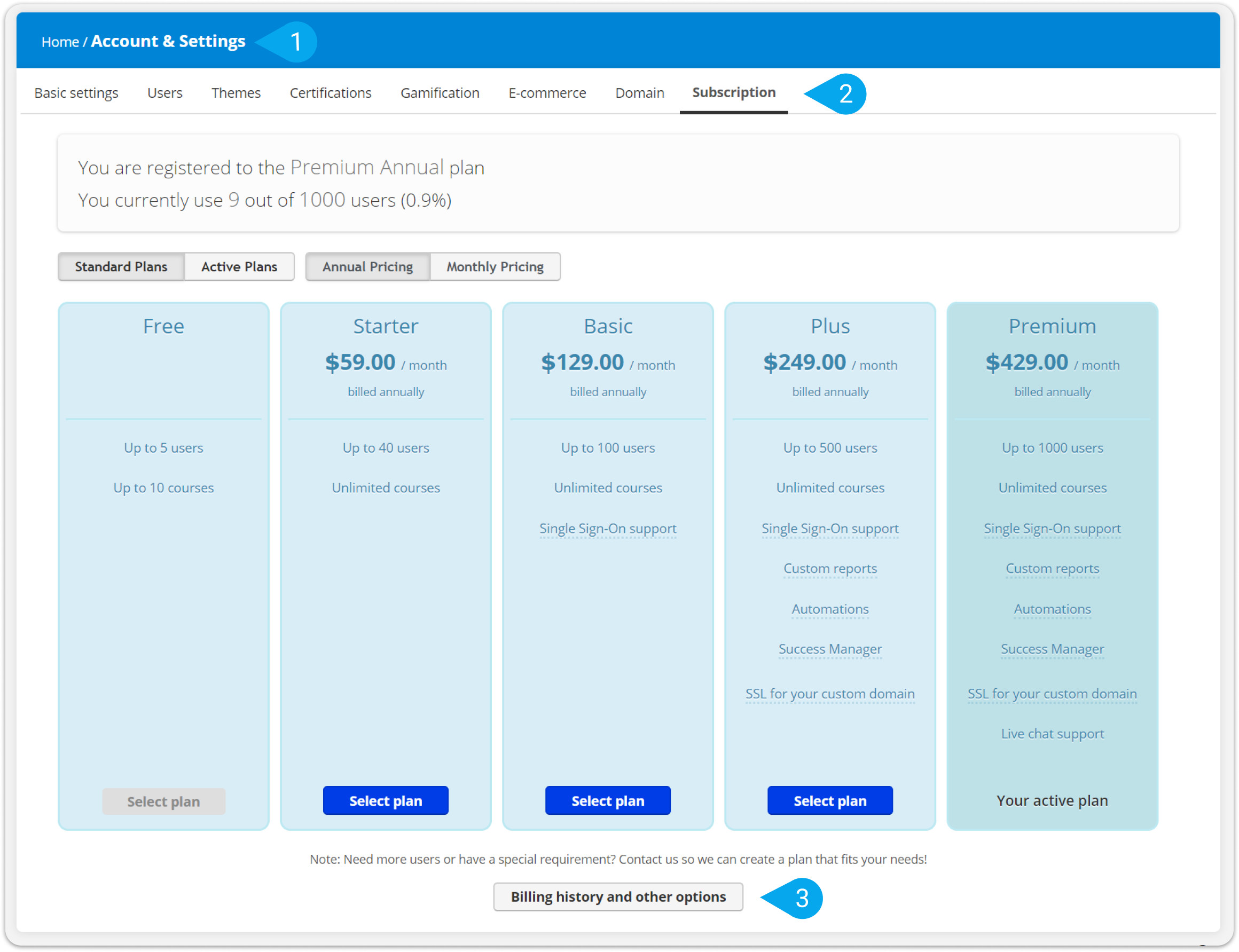 3. Click Cancel your subscription (4).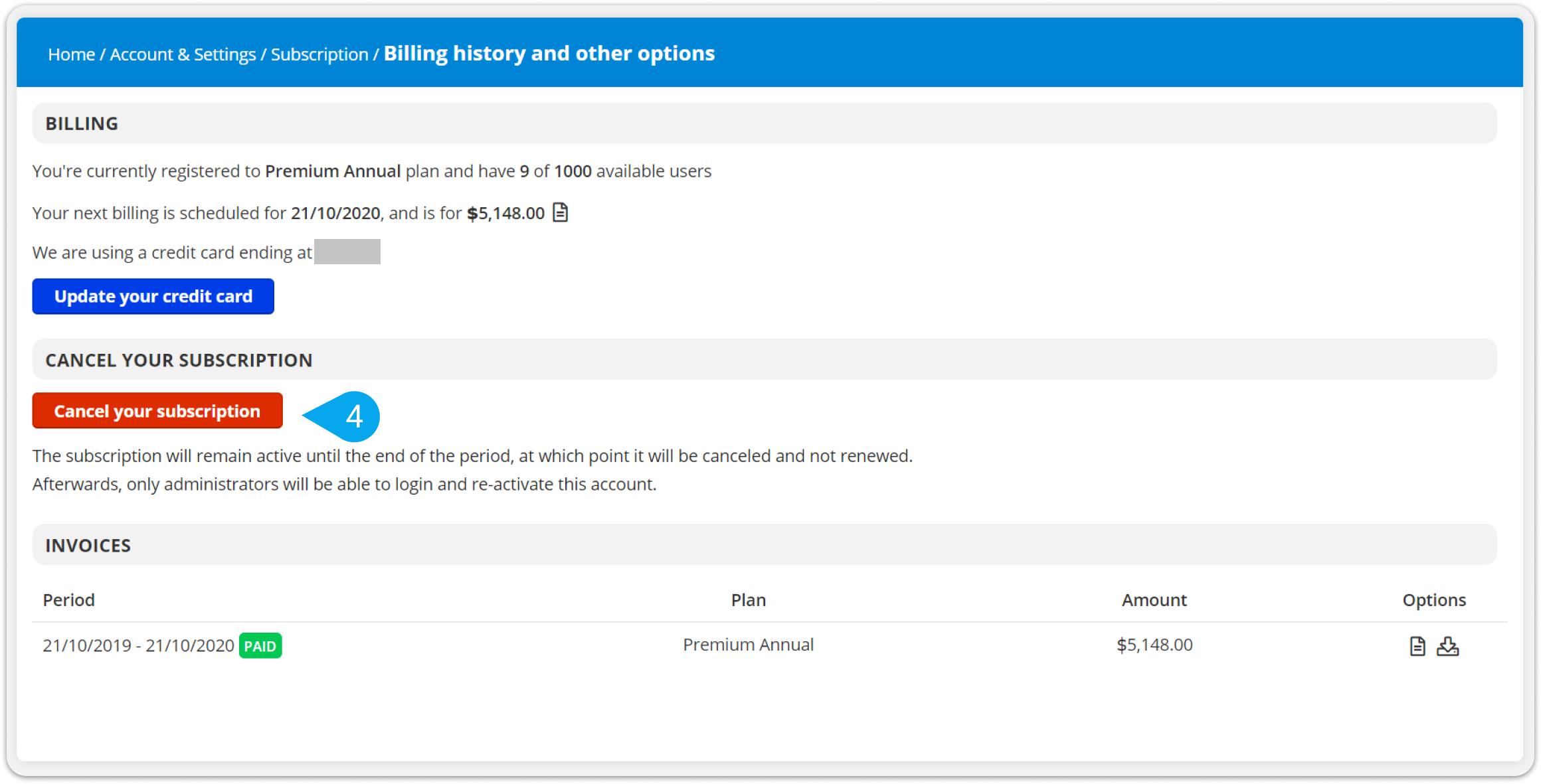 4.  Click Take survey (5). Once the survey has been submitted, your subscription will be canceled.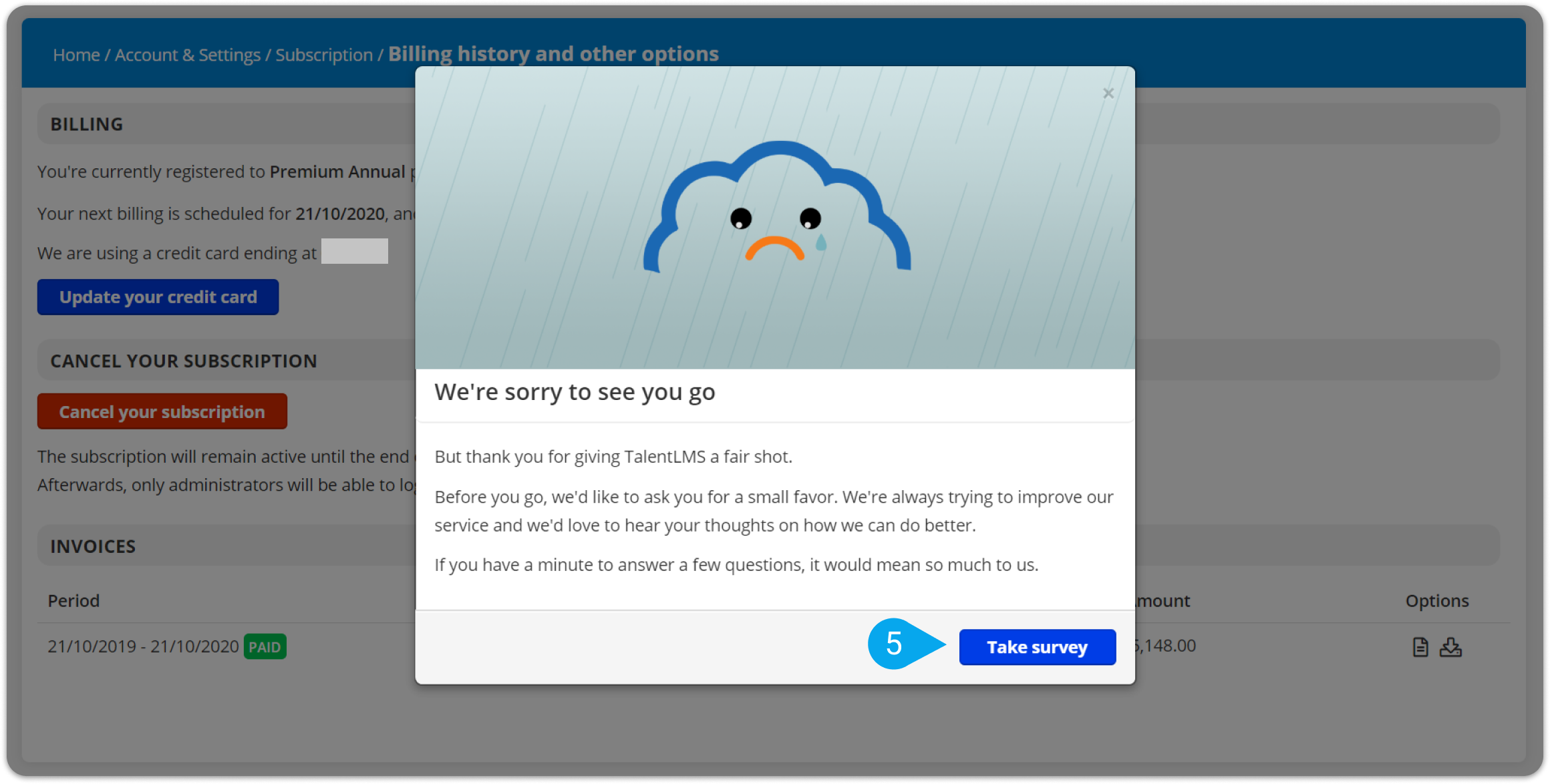 Note:
 If you cancel your subscription before the expiration date, the subscription will remain active until that date, at which point it will be canceled and not renewed.
Afterwards, only administrators will be able to login and reactivate this account.
For more information, please see this article.
You can also downgrade to the Free plan instead. For more information regarding the difference between canceling your subscription and downgrading to the Free plan, please see this article.

You can view our Refund Policy here.