TalentLMS lets you host webinars to engage with learners even more. You can also see who attended a webinar, track attendance to the specific ILT session and report on users' attendance.
To see who attended the webinar:
1. Sign in to your TalentLMS account as an Instructor.
2. Go to the course with the ILT unit.
3. In the Content section (1), find the ILT unit, and click users (2).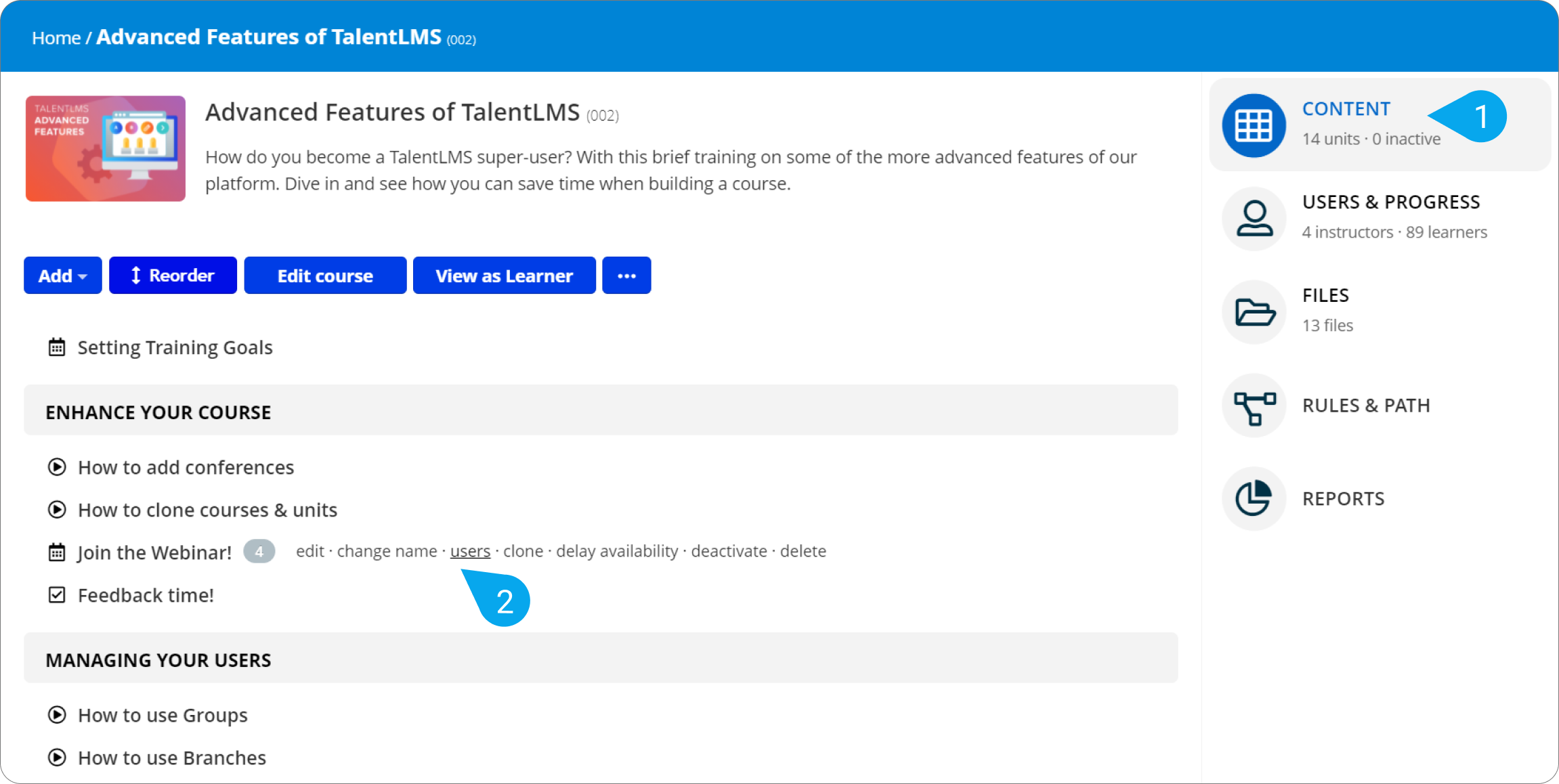 4. In the Users section > Attendance column (3), a check indicates who attended the webinar.
5. You can export the CSV (4) to get a report with all the information regarding the ILT session (user, grade date, grade, status, attendance). Attendance (5) is the last column of the report.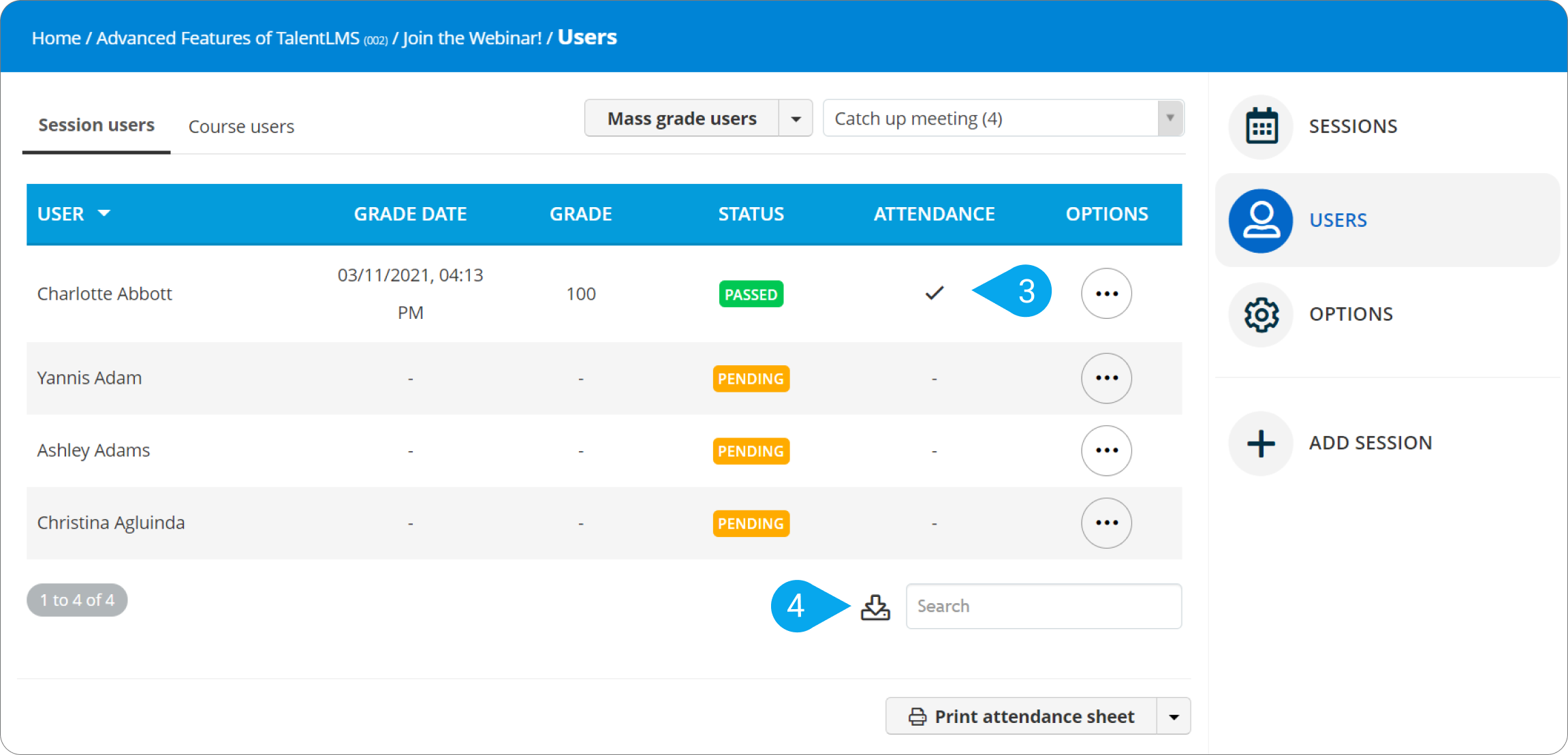 Note: A learner's attendance status in a multi-session webinar is marked as Attended when they join all individual sessions of the multi-session.
To see how to print the attendance sheet visit this article.