TalentLMS lets you add and manage the recipients of the subscription invoice.
Here is how:
1. Sign in to your TalentLMS account as Administrator and go to Home > Account & Settings.
2. Go to the Subscription tab and click Billing history and other options (1).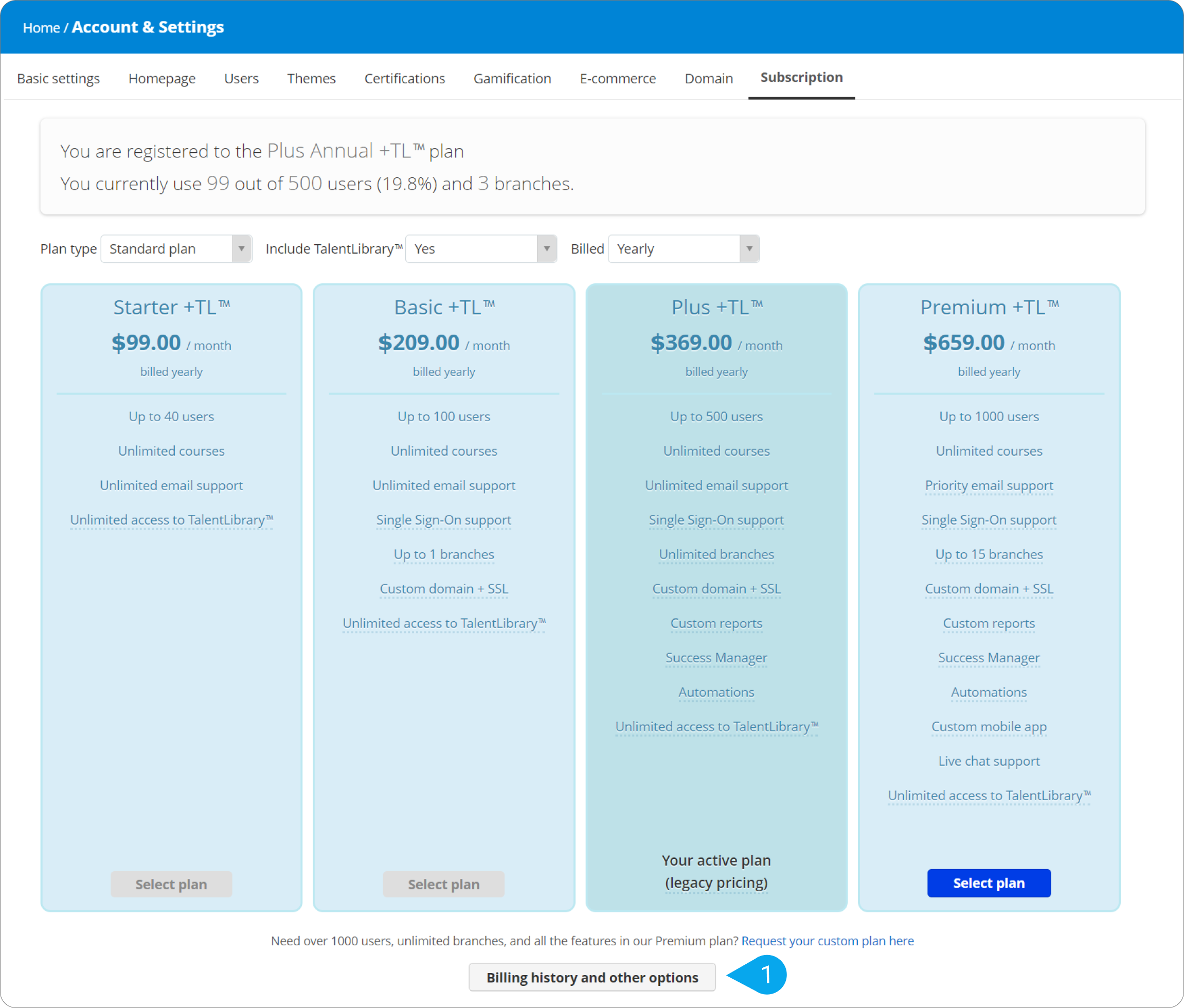 3. Click the respective View upcoming invoice symbol (2).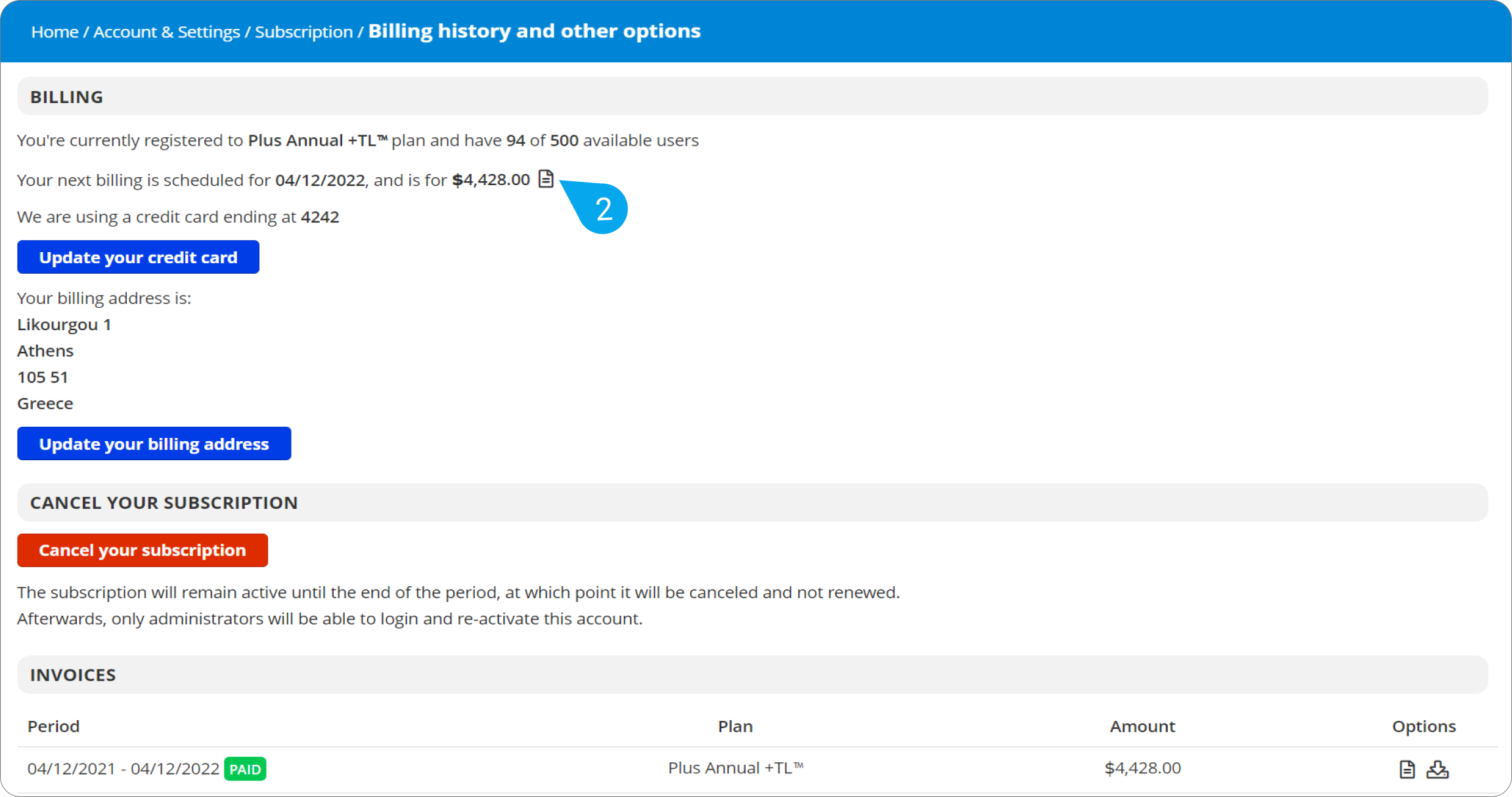 4. Click on Select recipients (3).
5. On the dialog box that pops up, type the email addresses of the people you want to receive your invoice from now on (Recipients) (4).
6. Click on Update (5) to save your changes.