TalentLMS lets you add your company name and tax ID number via your portal settings. This information will then be available in your subscription invoices.
If you add a company name, it is shown instead of the account owner's name. Likewise, if you add a tax ID number, it will appear under the country you selected when you added or updated your billing address.
Here's how you can add your company name and/or Tax ID number:
1. Sign in to your TalentLMS account as Administrator and go to Home > Account & Settings.
2. Go to the Subscription tab and click Billing history and other options (1).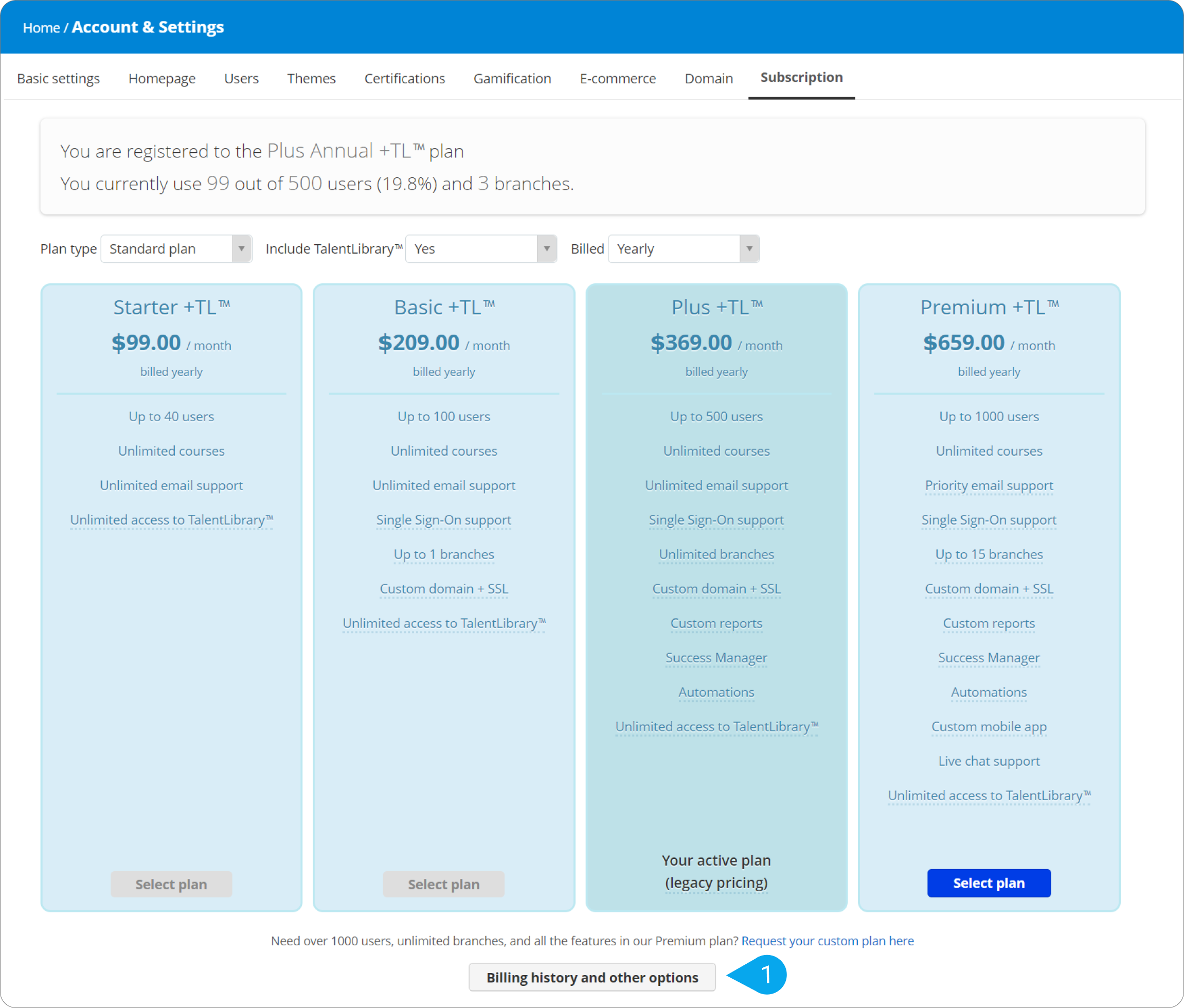 3. Click Update your billing address (2).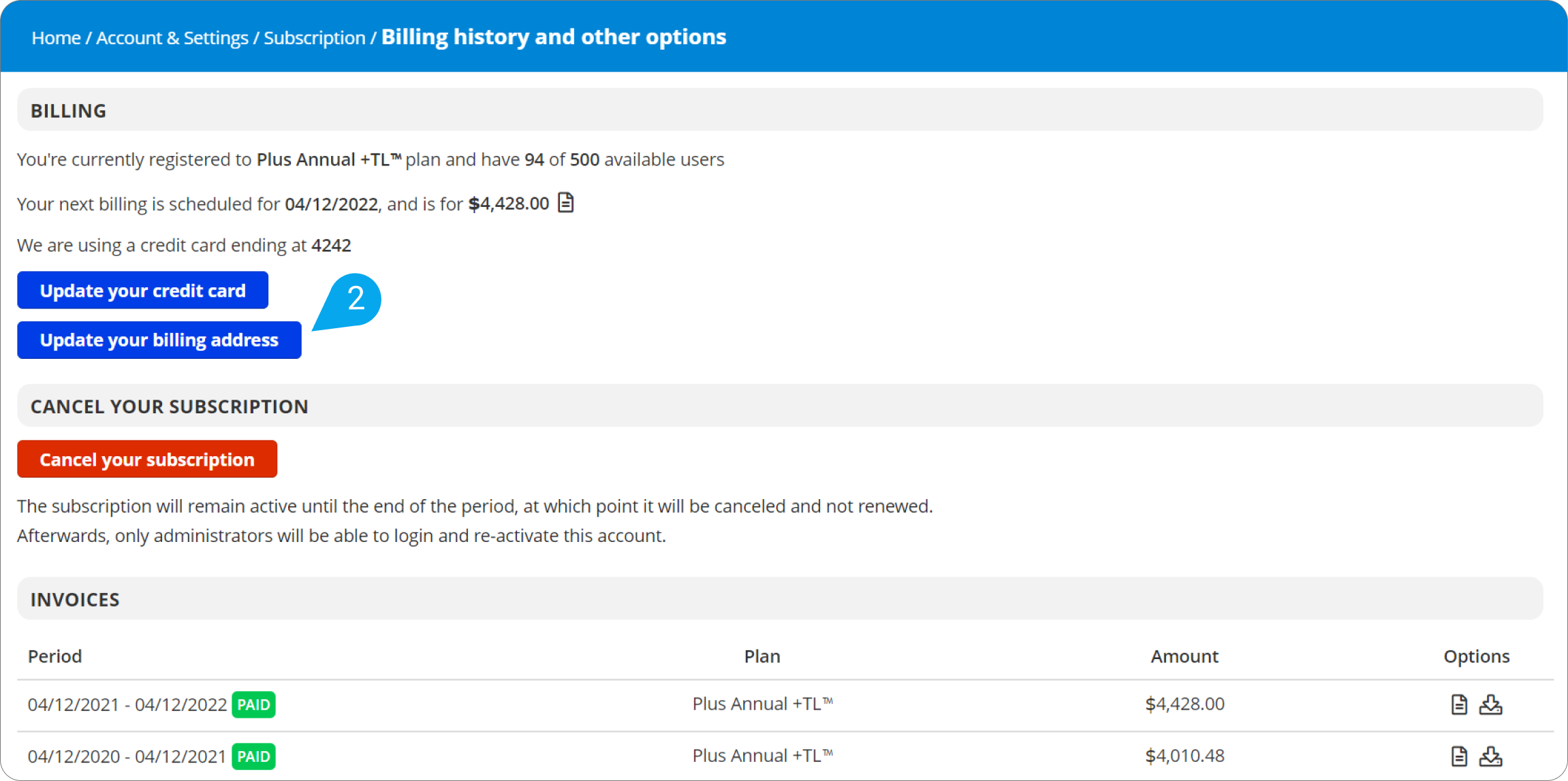 4. Click Add a company name or tax ID (3).

5. Type your Company name and/or Tax ID number (4) and click Update (5) to save your changes.