TalentLMS lets you import files from your Dropbox directly into your User profiles, Branches or Groups.
To import files from Dropbox
1. Sign in to your Dropbox account.
2. Point to the file you want to upload and click Copy link (1).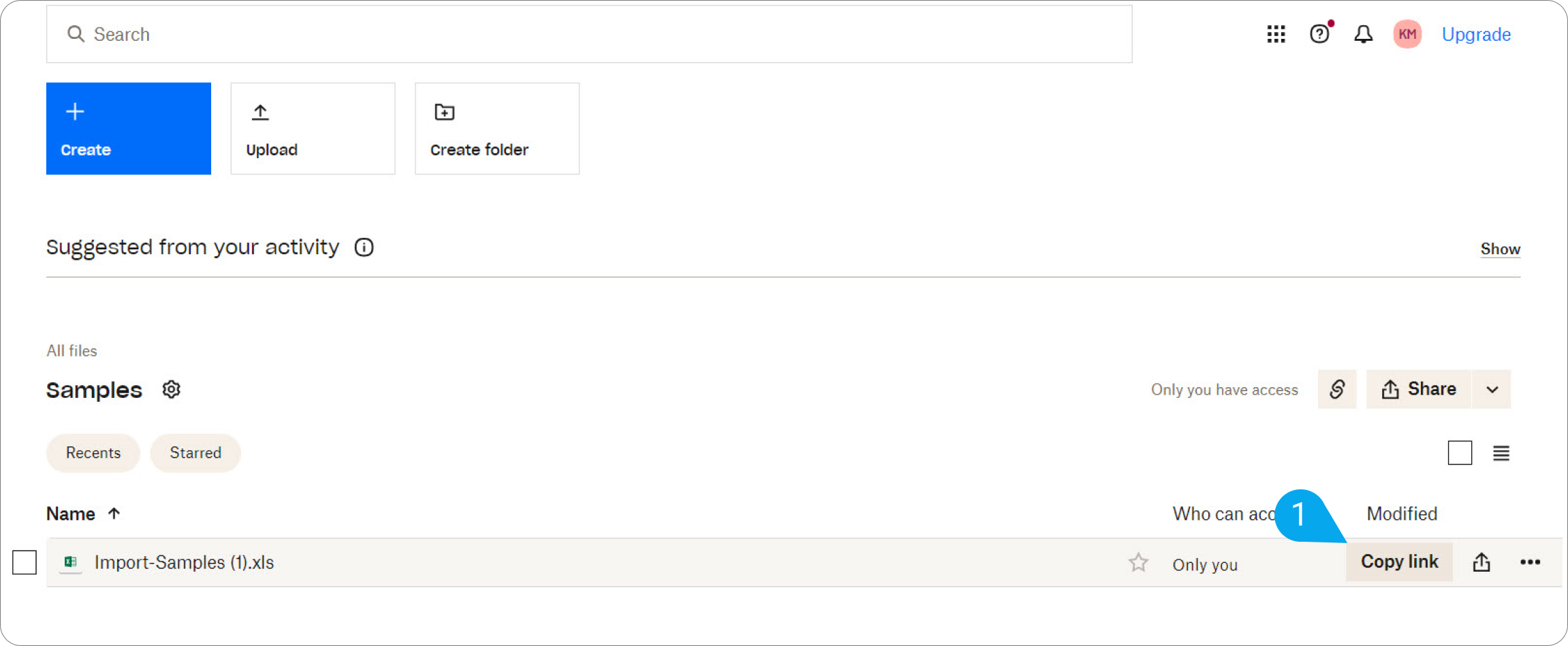 3. Sign in to your TalentLMS account as an Administrator and go to Users, Branches or Groups, then select the User, Branch or Group you want to upload the file to.
4. Click Files (2).
5. Select to Upload files (3).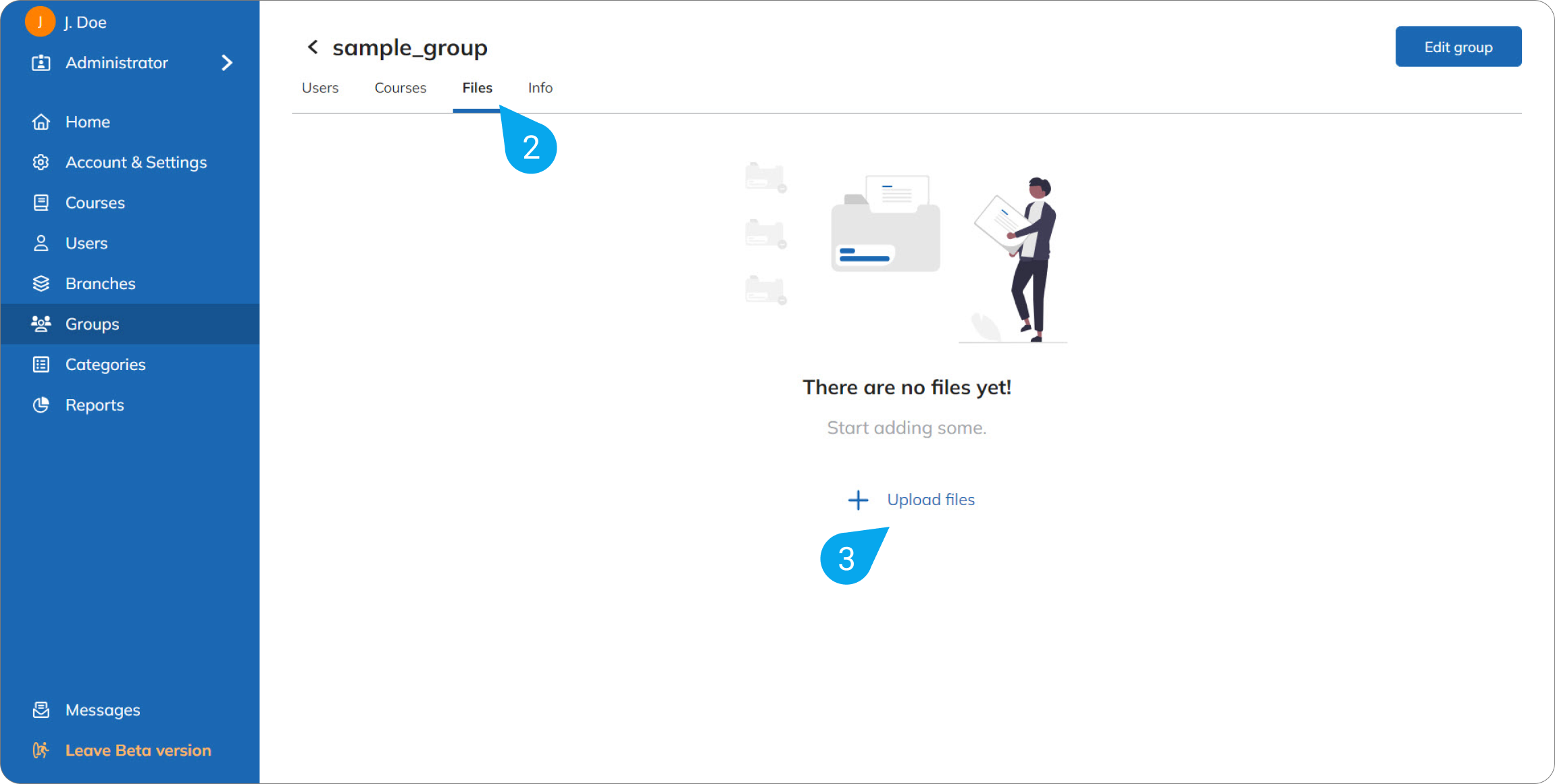 6. Go to the Upload from external URL (4) tab, paste your Dropbox link into the respective field and click Upload (5).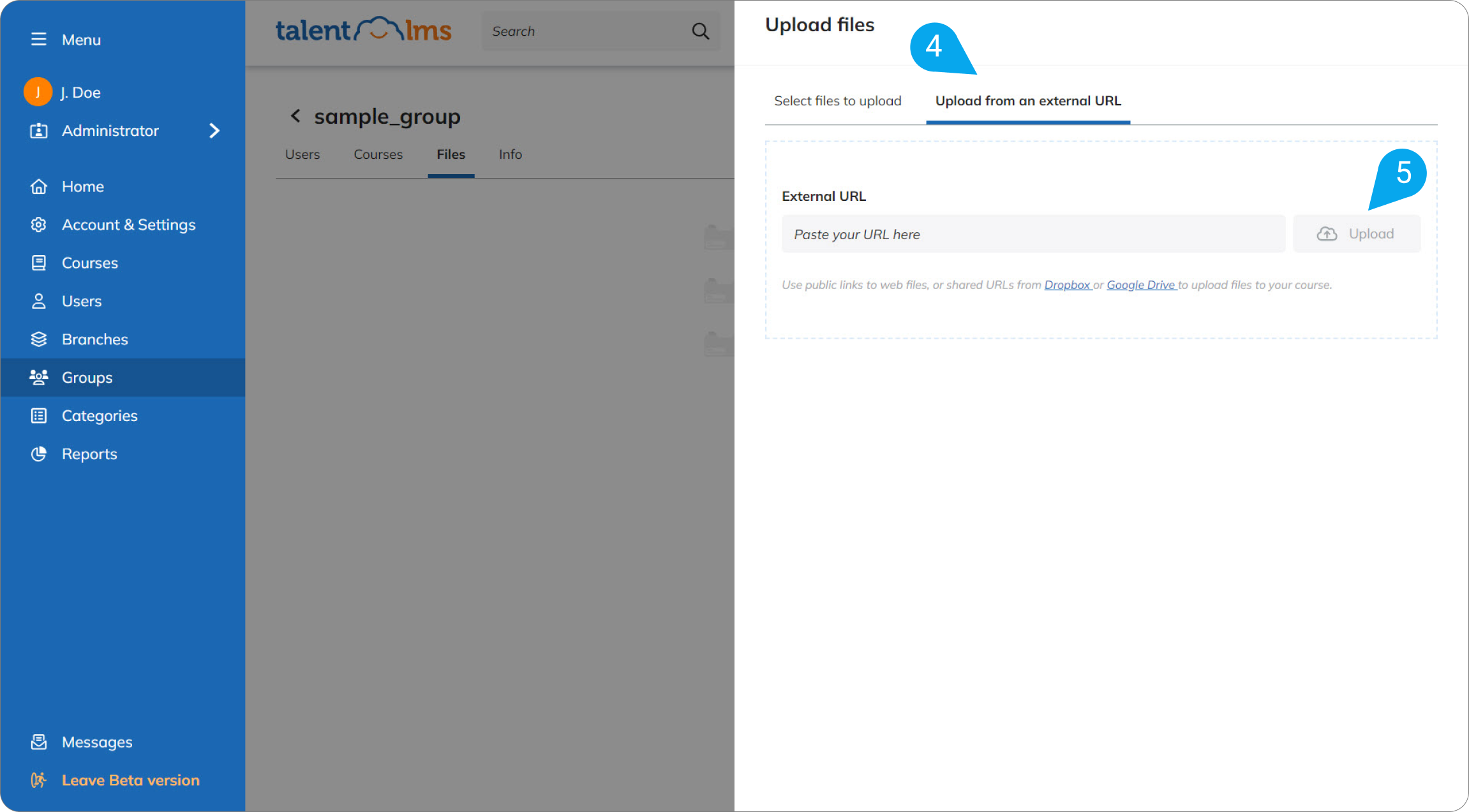 If the file is uploaded successfully, a green confirmation message will pop up, and the file will be then listed under Files.
You then have the option to share the file with the selected User, Group or Branch. Under the Shared column, toggle the switch to the right (6).