If you plan to sell your courses through your portal, TalentLMS lets you use Stripe to process your users' payments fast and securely.
Stripe is a user-friendly tool that ensures easy and secure transactions. It offers extensive reporting and issues refunds.
To set it up, follow these steps:
1. Sign in to your TalentLMS account as Administrator and go to Home > Account & Settings.
2. Go to the E-commerce (1) tab and, from the respective drop-down list, choose Stripe (2).
3. Click Connect with Stripe (3).
Note: If you haven't already signed in to your Stripe account, click Sign in with Stripe to connect.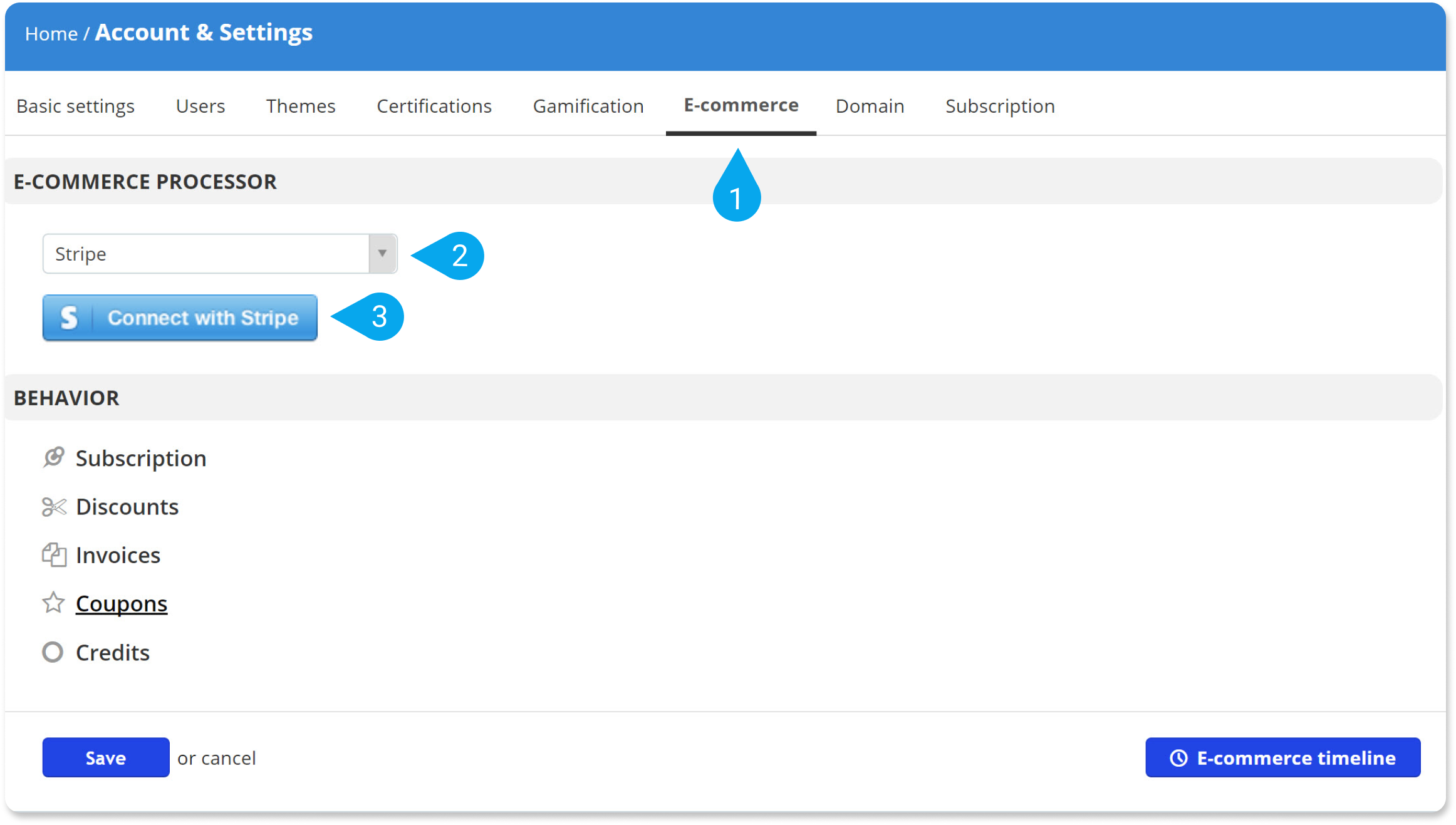 Note: TalentLMS forwards your users' data to Stripe for payment processing through a secure and encrypted connection (HTTPS/SSL).
Add a price to the courses you want to sell, and your learners will find them in your course catalog.
Once they add their credit card details, to complete the transaction they will be enrolled in the course, and they can find on their learner dashboard.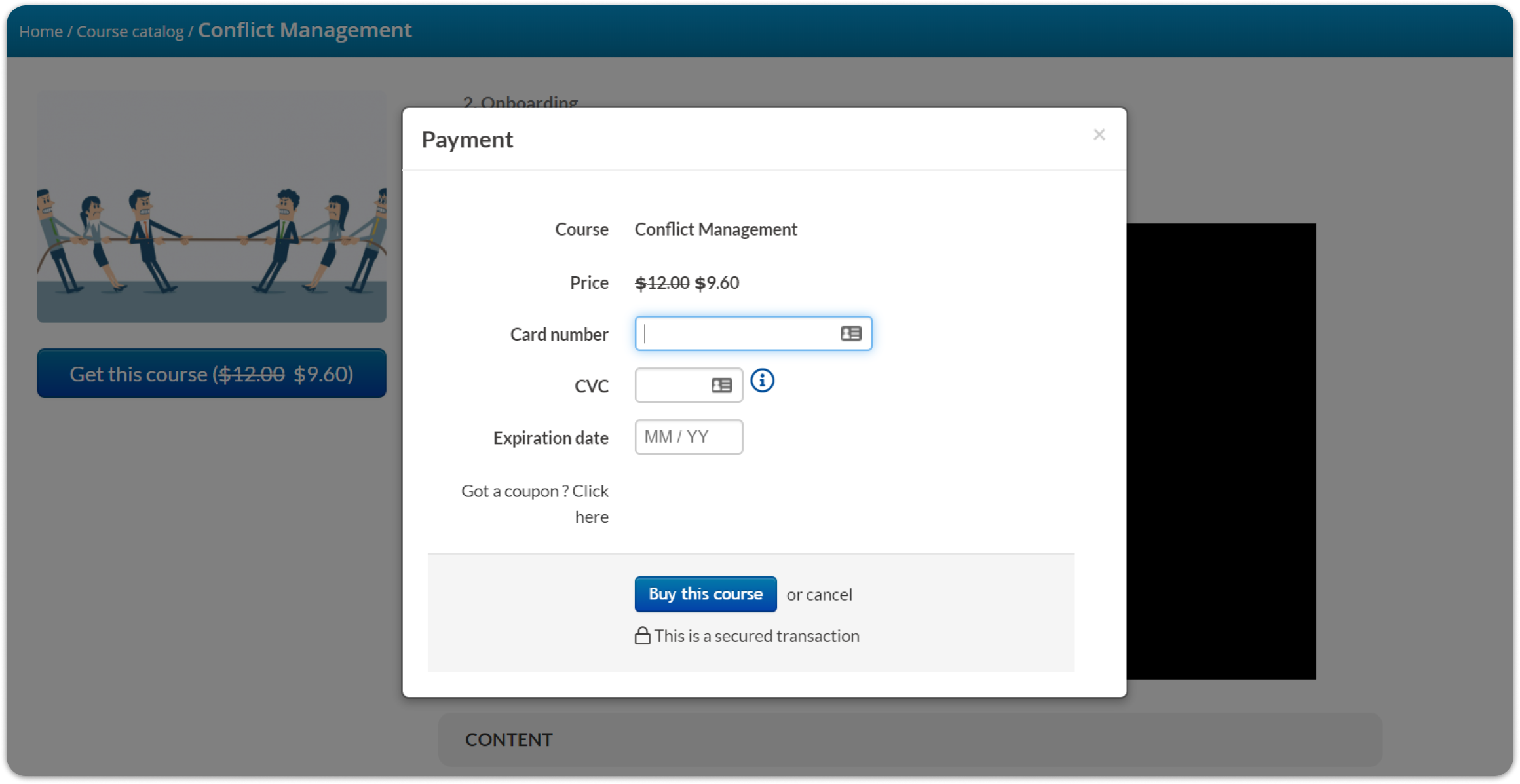 Note:
If you want to remove or change the Stripe account connected, please visit this article.