If you plan to sell your courses through your portal, TalentLMS lets you use Stripe to process your users' payments fast and securely.
Stripe is a user-friendly tool that ensures easy and secure transactions. It offers extensive reporting and issues refunds.
To set it up, follow these steps:
1. Sign in to your TalentLMS account as Administrator and go to Home > Account & Settings.
2. Go to the E-commerce (1) tab and, from the respective drop-down list, choose Stripe (2).
3. Click Connect with Stripe (3).
Note: If you haven't already signed in to your Stripe account, click Sign in with Stripe to connect.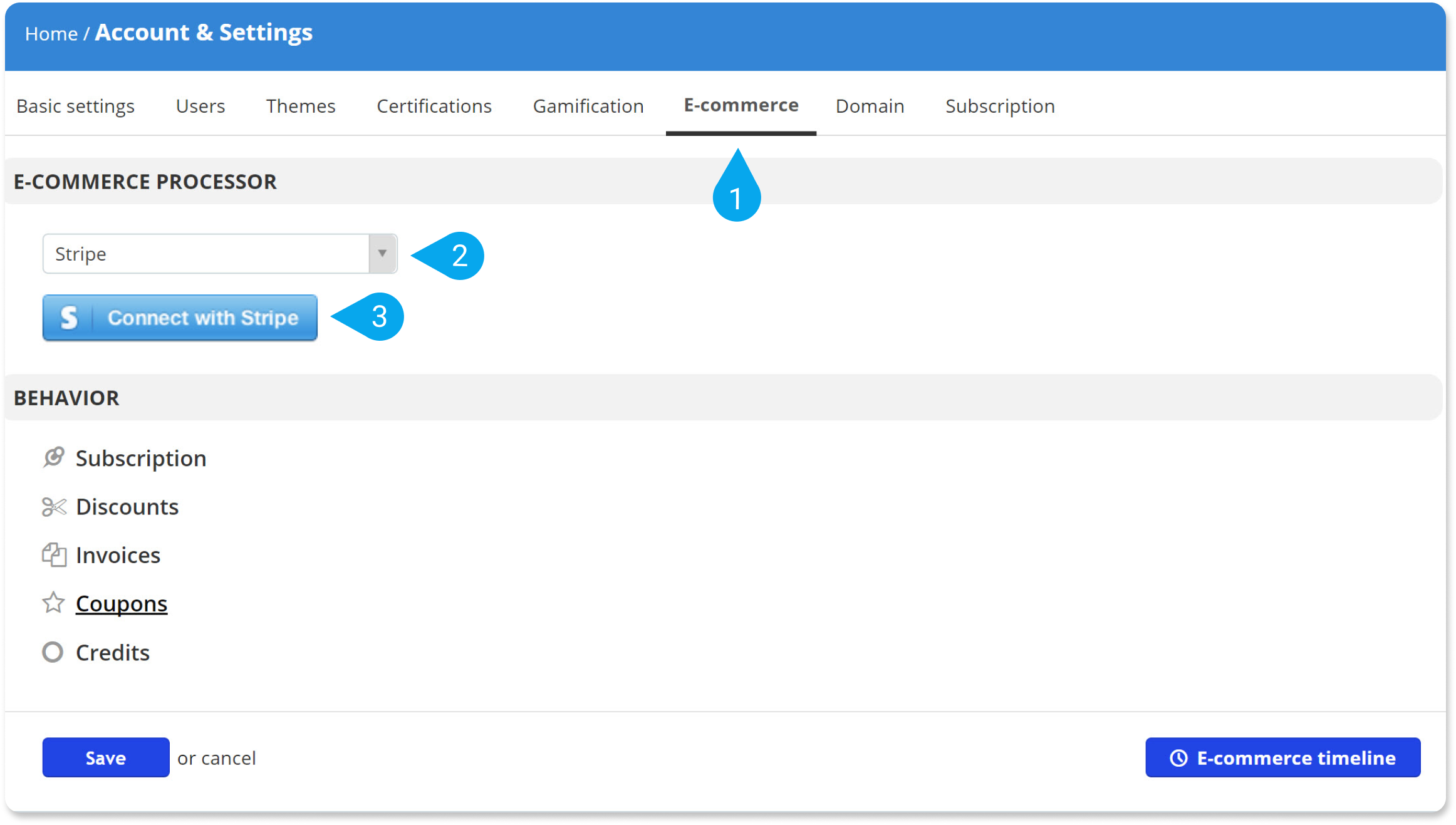 Note: TalentLMS forwards your users' data to Stripe for payment processing through a secure and encrypted connection (HTTPS/SSL).
You did it!
You can now start getting paid through Stripe's secure payment gateway.