Drip-feeding is the process of delivering course content in scheduled parts so that users don't get it all at once. TalentLMS lets you deliver smaller chunks of your content in a structured manner (i.e., section by section) so that learners remain focused on your current material.
Here's how to drip-feed content sections in a few steps:
1. Sign in to your TalentLMS account as Instructor and go to the page of the course you want to modify.
2. Here you can either:
Point to your preferred content section and click

delay availability (1)

.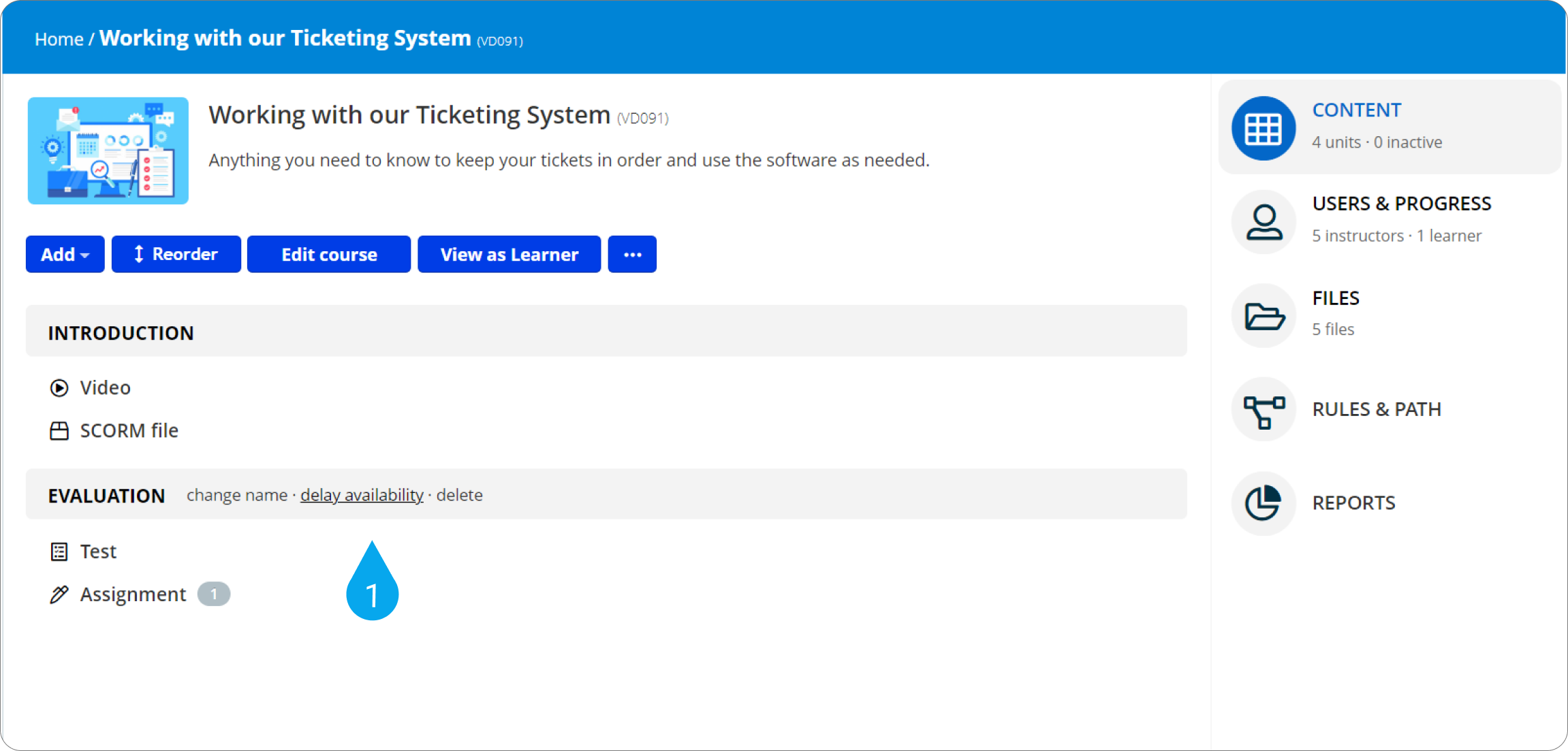 If the course isn't divided into sections, point to a unit and click

delay availability

to create a new delayed section automatically

.
Note:
The new section immediately includes all the following units until another section is created the same way.
3. On the dialog box that pops up, use the Delay time track bar to set section delivery to begin after your specified hours or days (2).
4. Click Save delay (3) to update your course.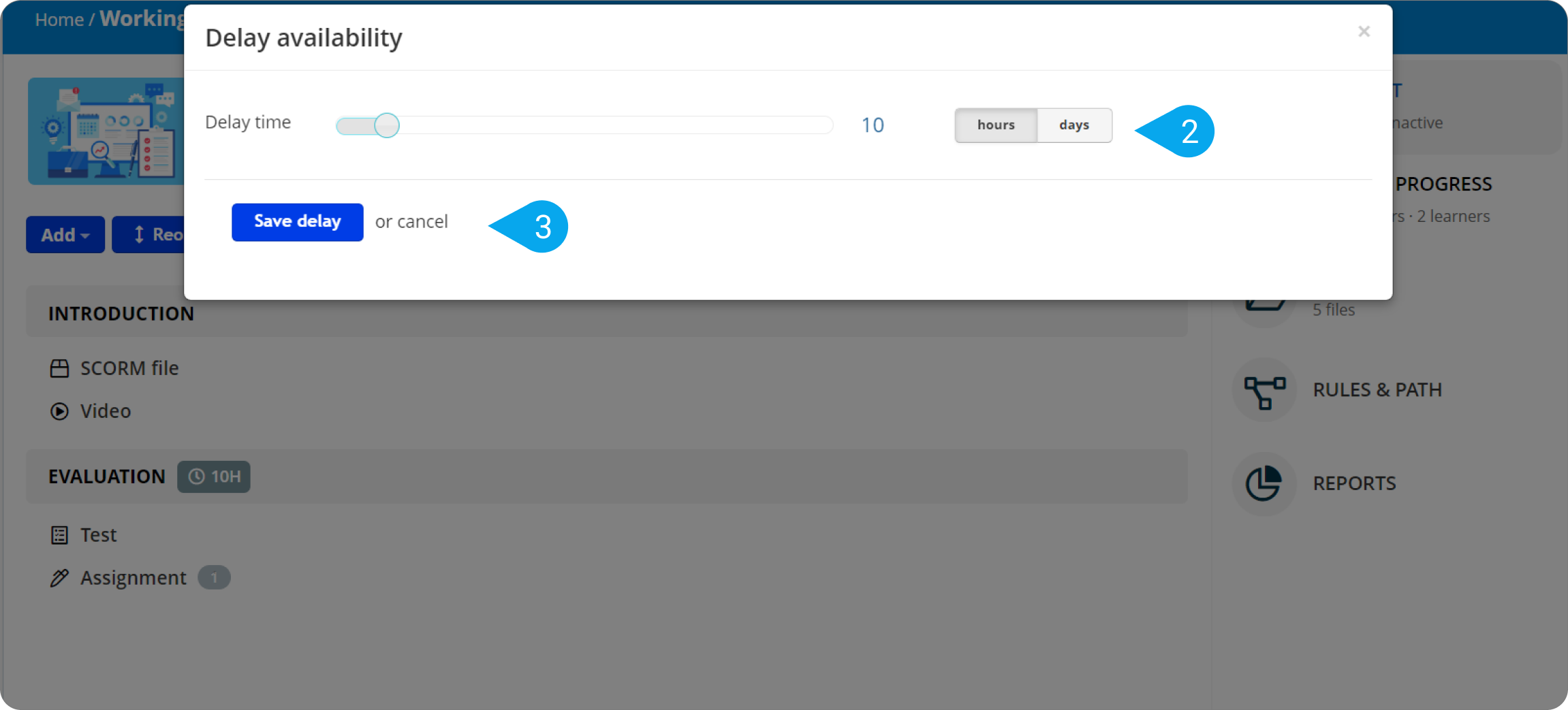 When learners complete the units in the section before that one, they see a counter that informs them of when the first unit of the next section is scheduled to be unlocked (i.e., Completed. The next unit will be unlocked in 9h 55m 26s) (4).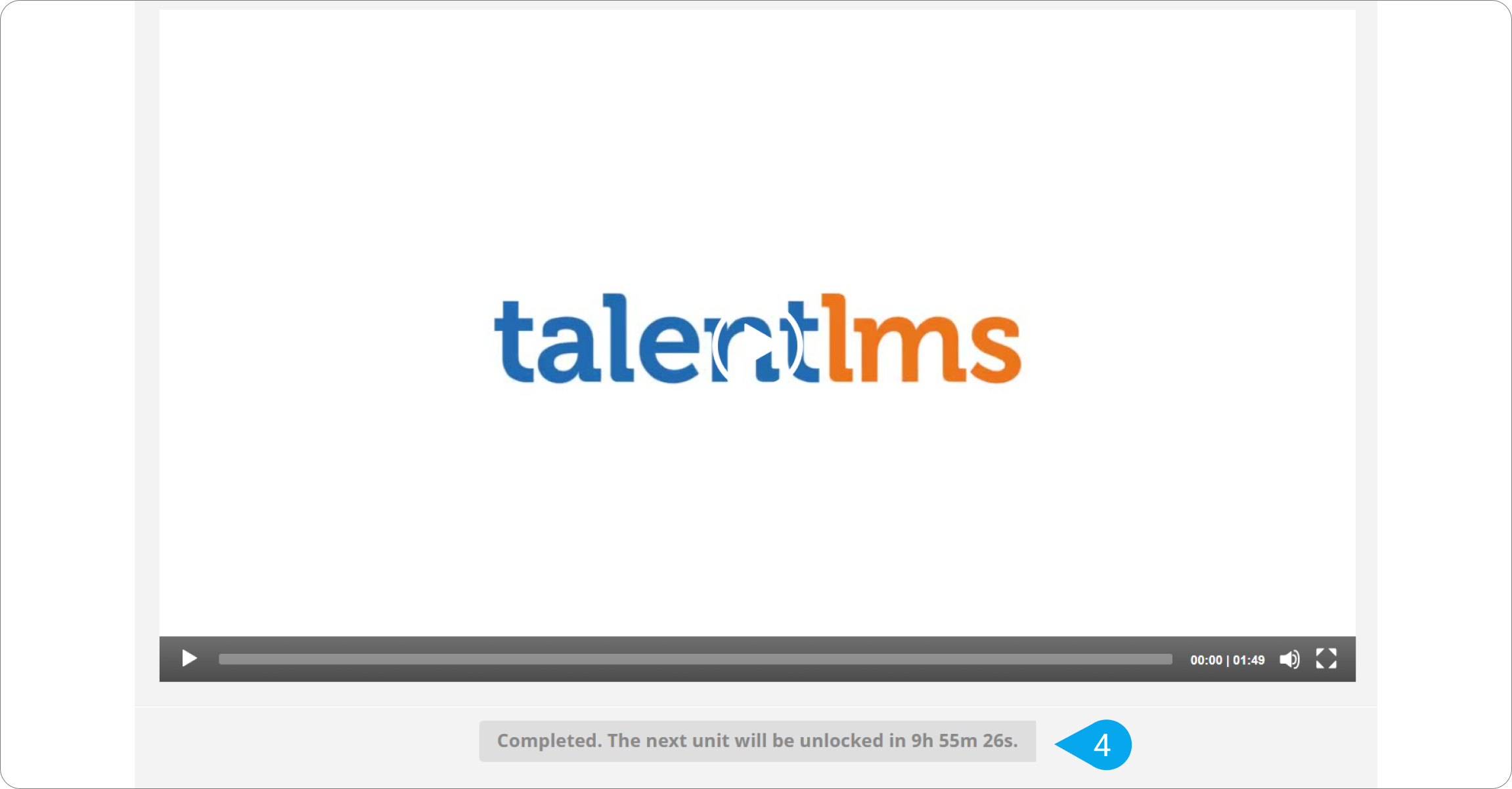 Note:
The delay time starts counting the moment each user is assigned to a course containing drip-fed elements. All Learners receive the same content at the same pace but not at the same time, except for those that begin taking the course simultaneously.