By default, when a user opens a TalentLMS course, they are taken straight to the first unit. However, if you don't want to rush learners, you have the option to show them a summary of their course first.
Here's how in two simple steps:
1. Sign in to your TalentLMS account as Administrator and go to Home > Account & Settings.
2. On the Basic settings tab, in the Course settings (1) section, check Show course summary upon entering a course (2).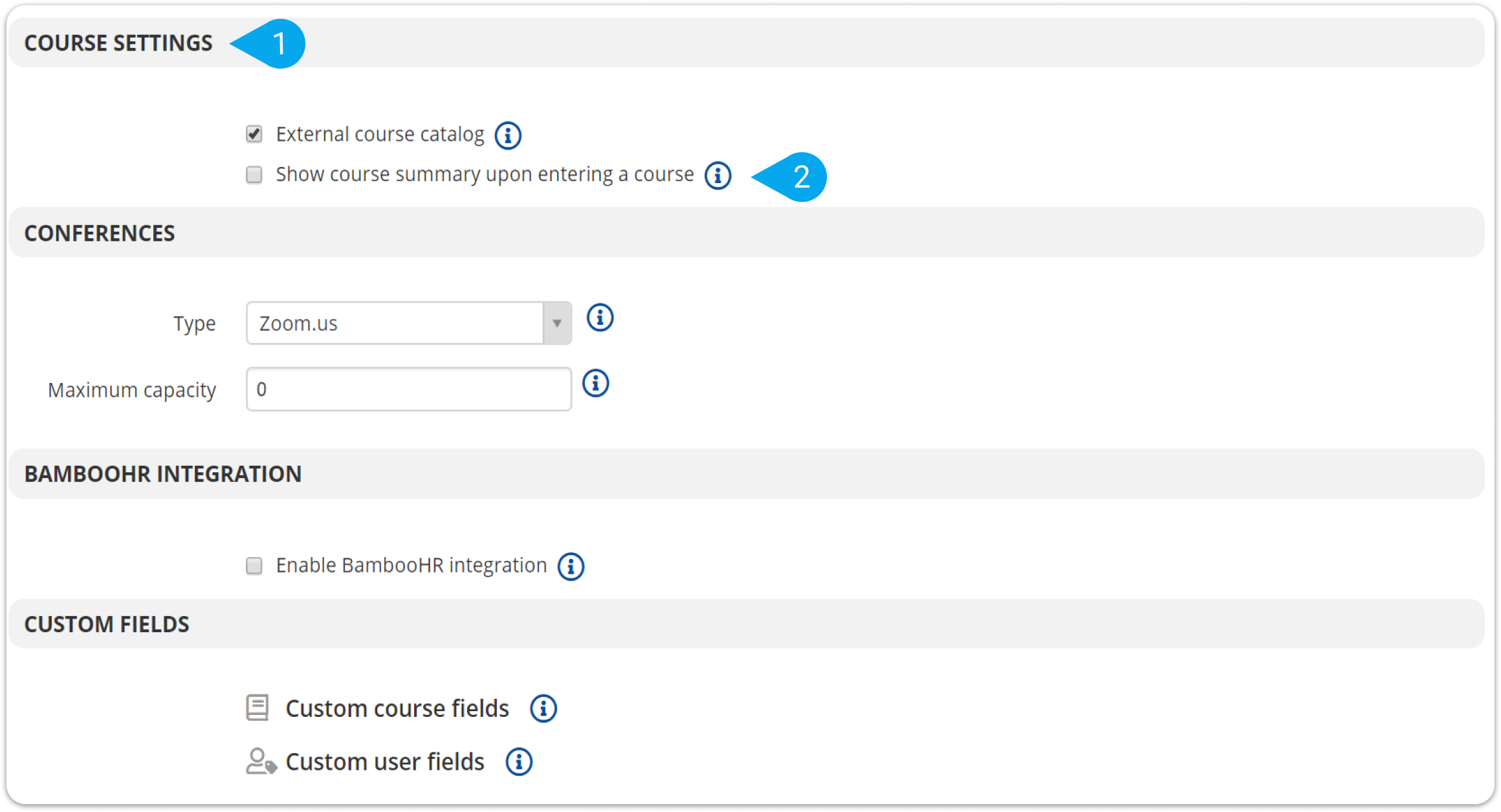 Now, when they open a course, your learners can see the course content and description (1), their progress (2), and their completed units (3).
New courses have a Start button, while incomplete courses have a Resume (4) button in its place.