TalentLMS lets you choose how a unit can be completed among three options: With a checkbox, With a question (1) or After a specified period of time.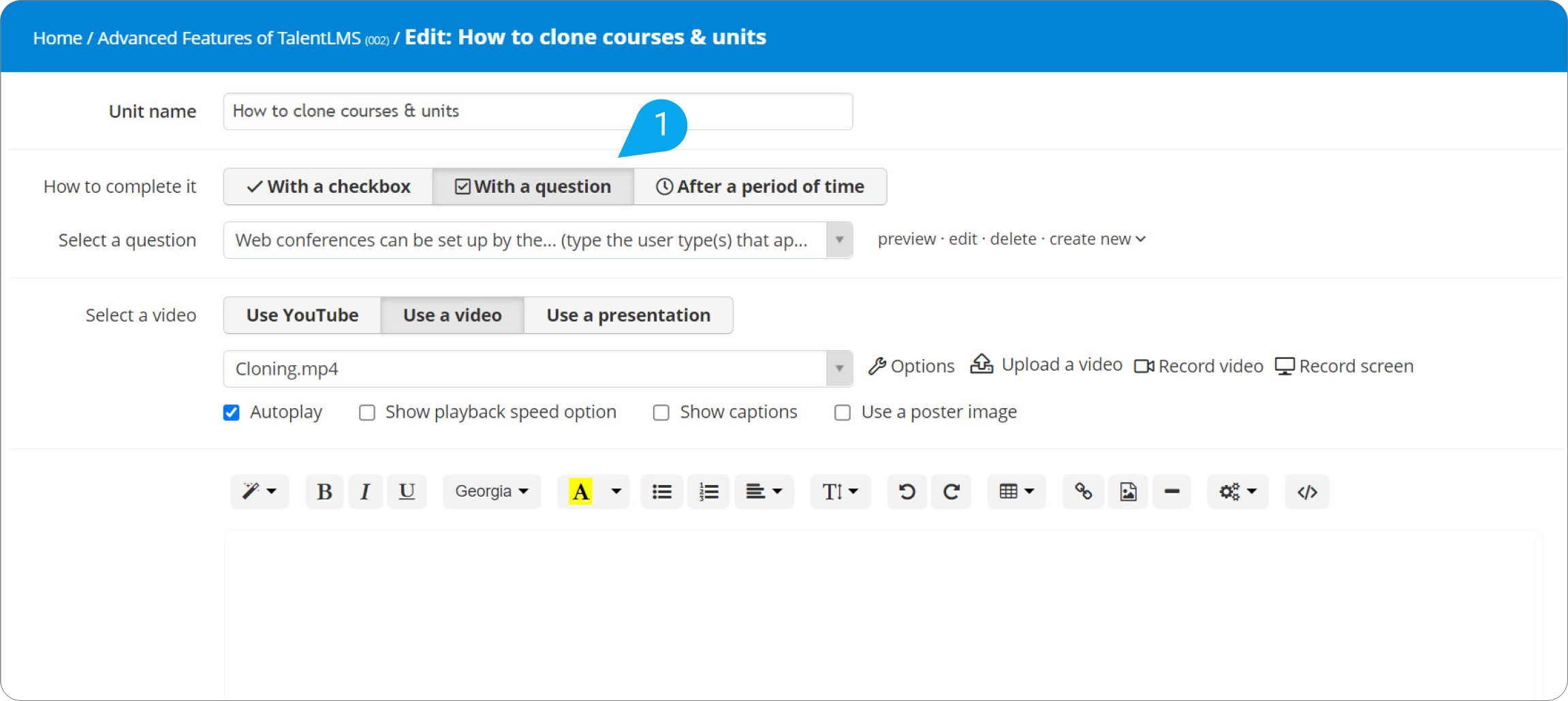 When you choose the second option, your users must answer a question to complete the unit. If the answer is correct, then the unit is completed. So, a unit completion question exists only to serve that specific purpose, and it's not recorded by the system or displayed in any of your reports.
A simple workaround for that is to add a one-question test after a unit, that users have to pass before they proceed.
Note: If you choose to delete one of the questions from the list, it also gets deleted from the relevant Test unit.