TalentLMS lets you add your own custom fields to course profiles to optimize management and classification.
Note:
You can add up to 50 custom fields to course profiles.
To create your first custom field, follow these steps:
1. Sign in to your TalentLMS account as Administrator and go to Home > Account & Settings.
2. On the Basic settings tab, under the Custom fields (1) section, click Custom course fields (2).
3. Click Add field (3).

4. In the Name (4) field, type a name for your custom field.
5. From the Type (5) drop-down list, choose one of the four types of user input:
Text

Dropdown: In the

Dropdown items

field, type your options by separating them with a semicolon (;).

Checkbox

Date
Note:
You can choose to make your custom field
Mandatory
,
Visible on reports
and
Visible to learners (6)
. You can also make it
Available only on (7)
your main domain and/or one or more of your branches.
6. Click Add field to save your changes.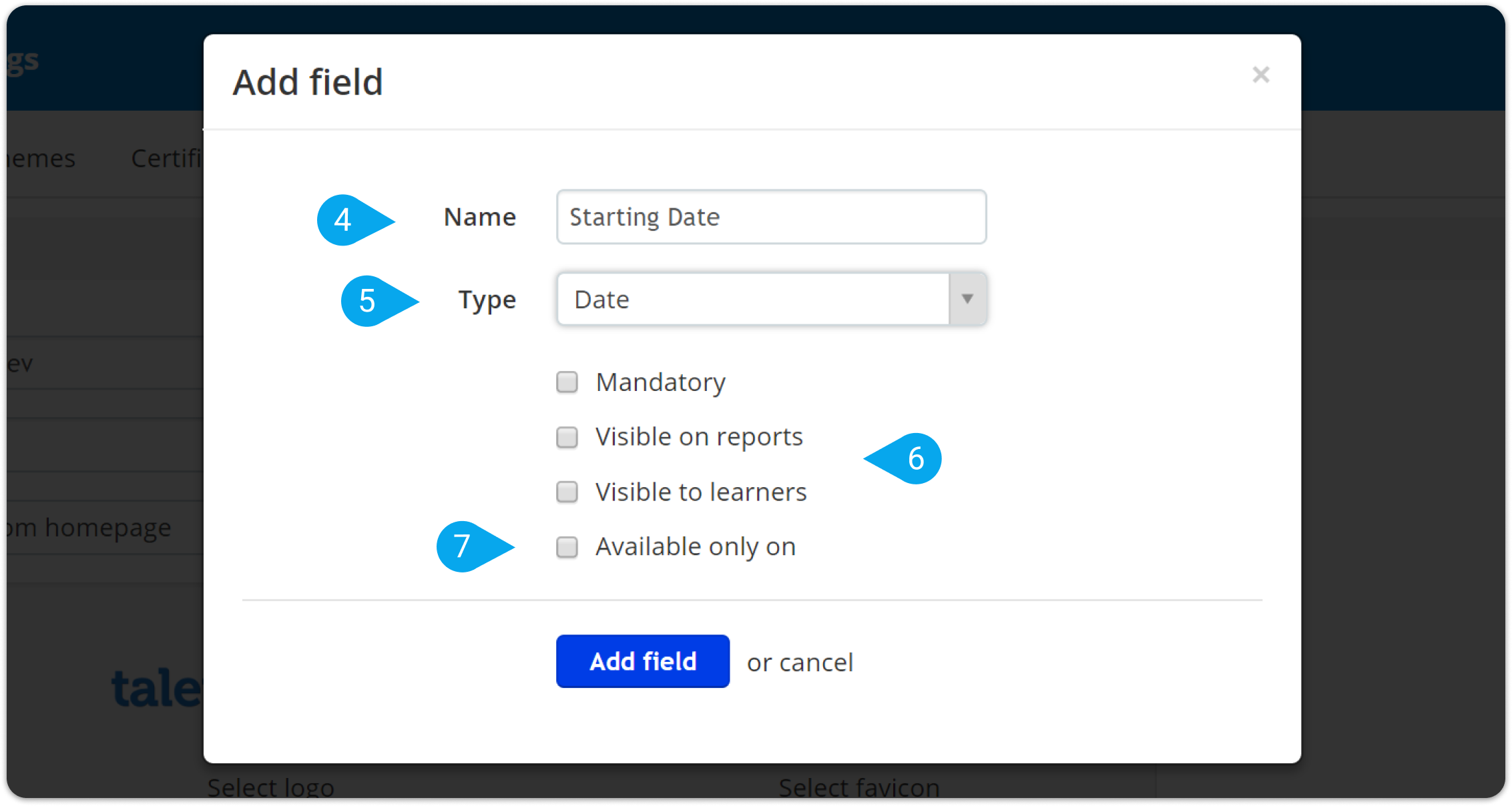 7. If you want to change the order your custom fields are displayed on the Course pages, click Reorder (8). On the dialog box that pops up, drag and drop your custom fields to change their place on the list.


From now on, when Instructors and Administrators create a new course or edit an existing one, they can see all the available custom fields (1):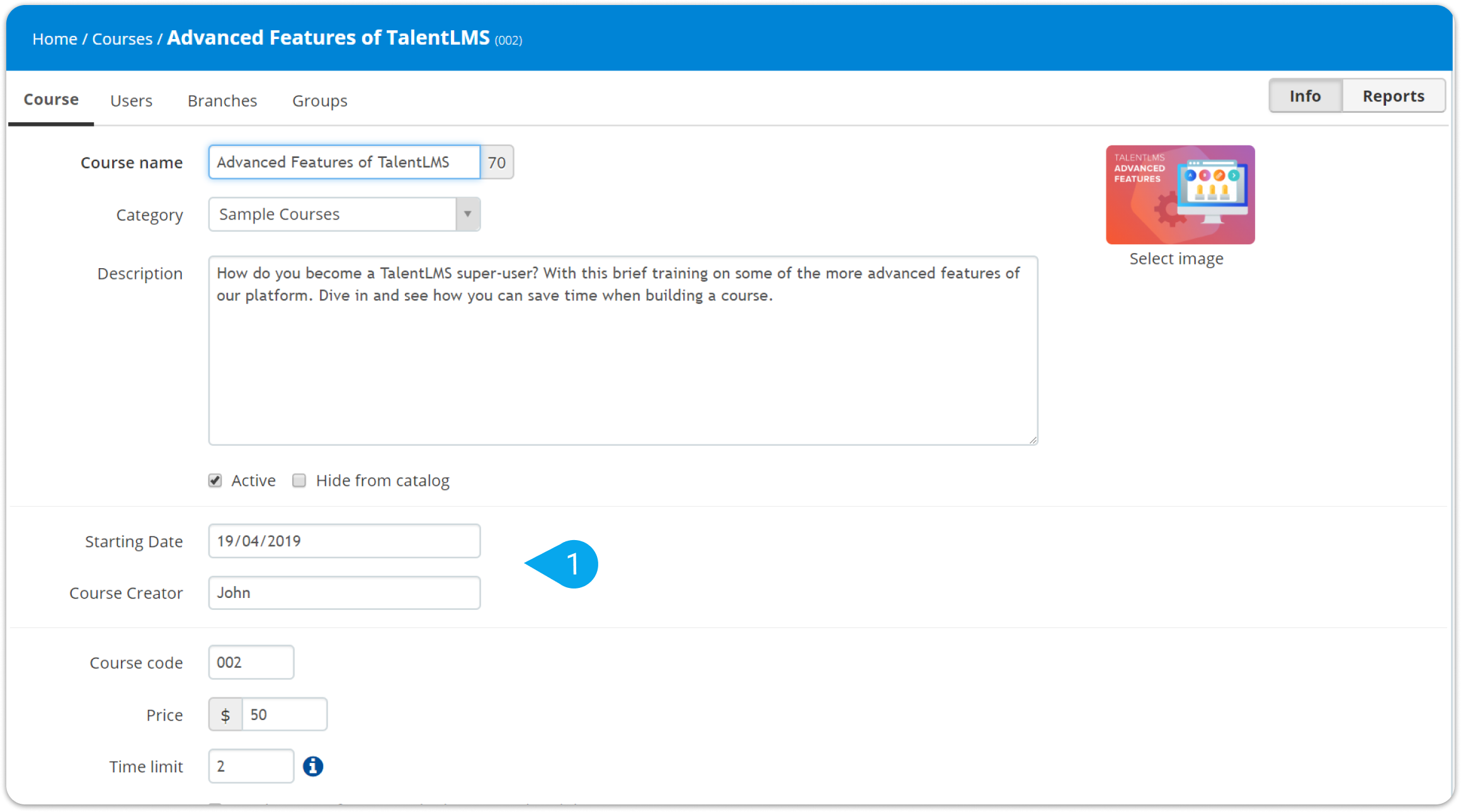 Additionally, if the Visible to learners option is checked on a custom field, learners can see the respective information in the Description section of the Course page (2):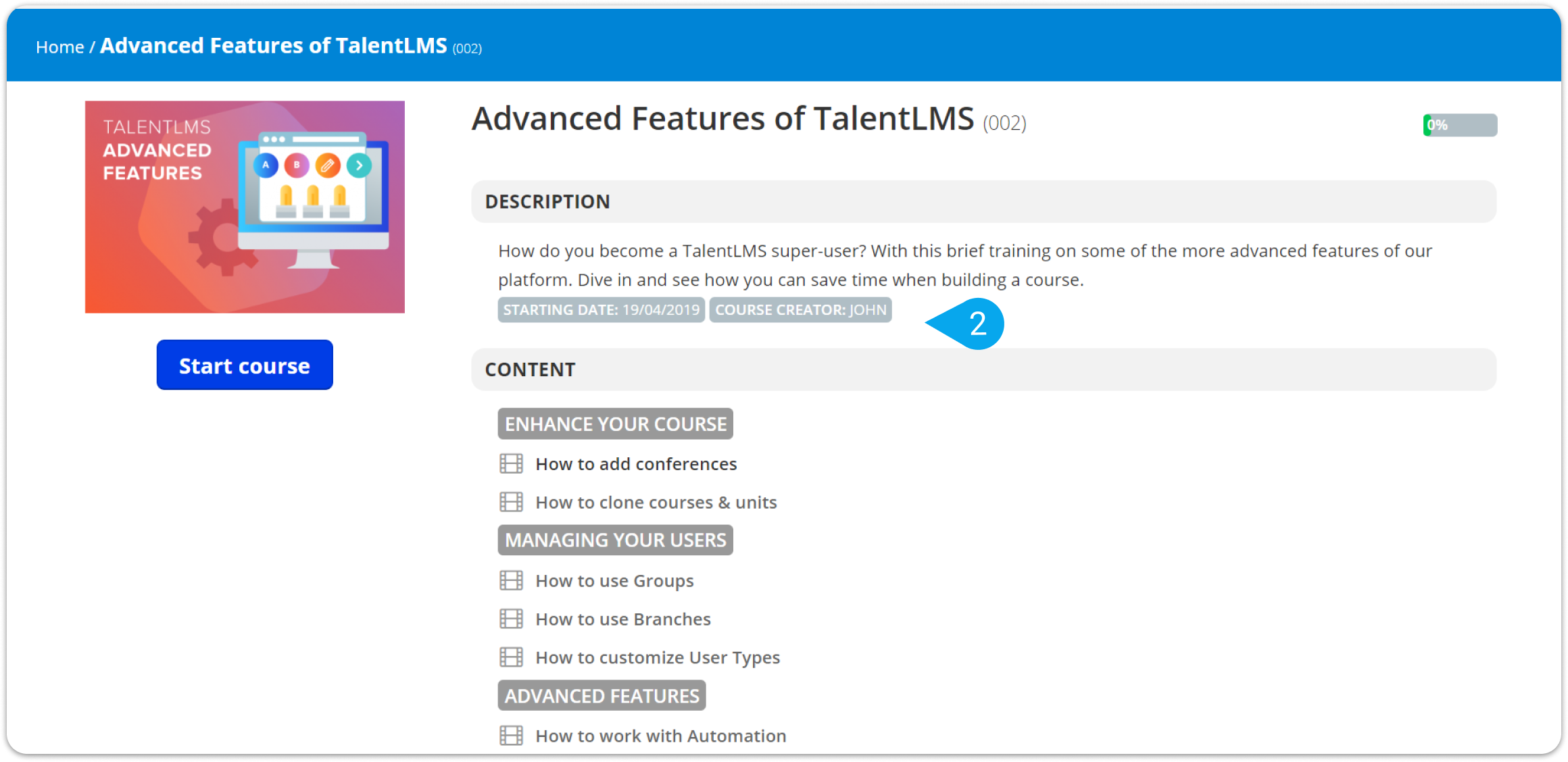 Note: The custom fields can be used on Certificates, Notifications, and Custom Reports.
You did it!
Now that you know all about custom fields, you can get more creative with your course profiles.