TalentLMS lets you upload a broad range of file types to enrich your course content.
To provide users with access to these files, follow these simple steps:
1. Sign in to your TalentLMS account as Instructor and go to a course page.
2. On the right-hand panel, click Files (1) to open the file library.
3. To share a file, click the respective add symbol in the Share column (2).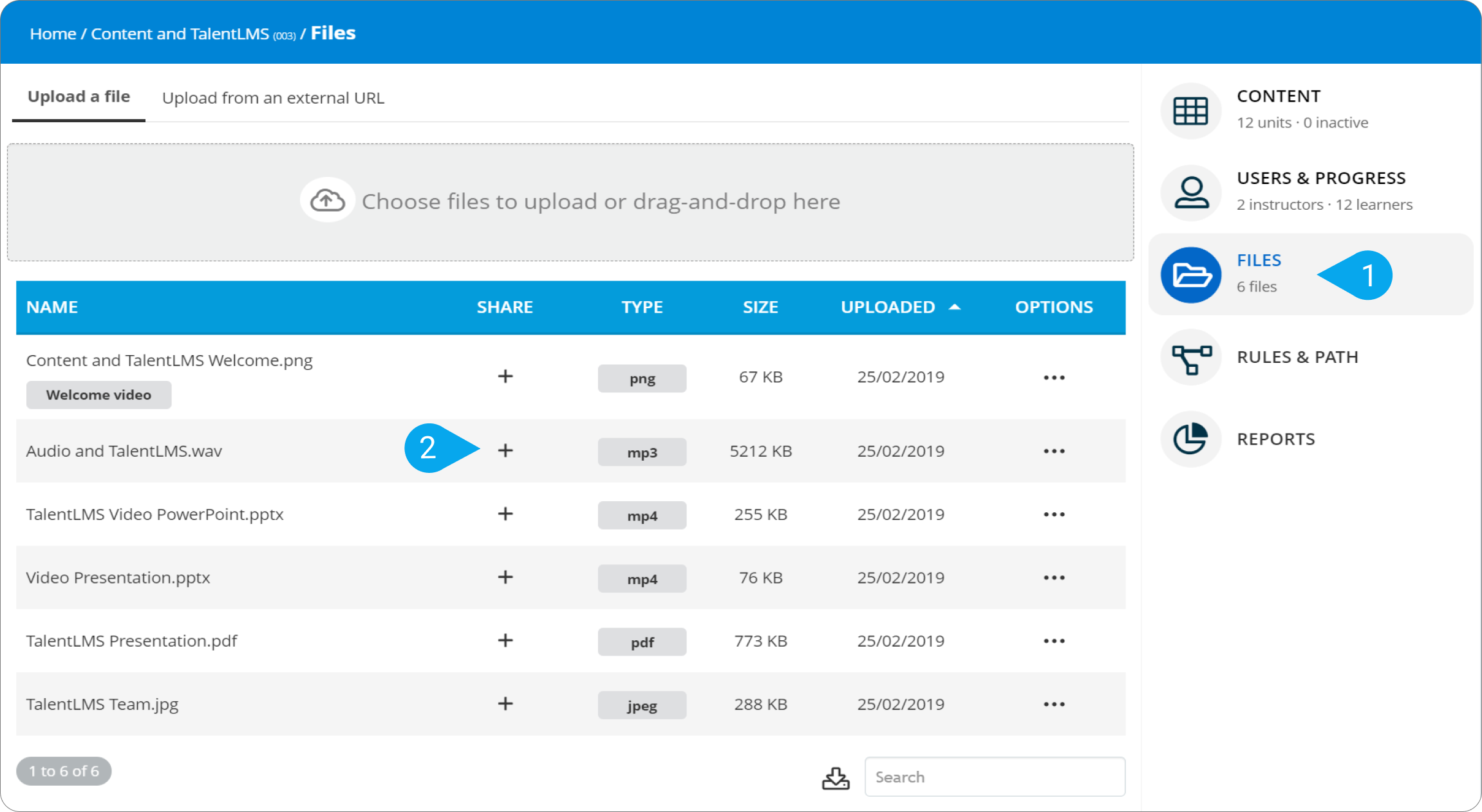 In this article you can see how to organize your files with tags so you can easily find the files you want to share with your users.
When learners open a course that contains shared files, they see a Files menu entry on the top bar (3). All they have to do is point to it and choose a file to download from the drop-down list.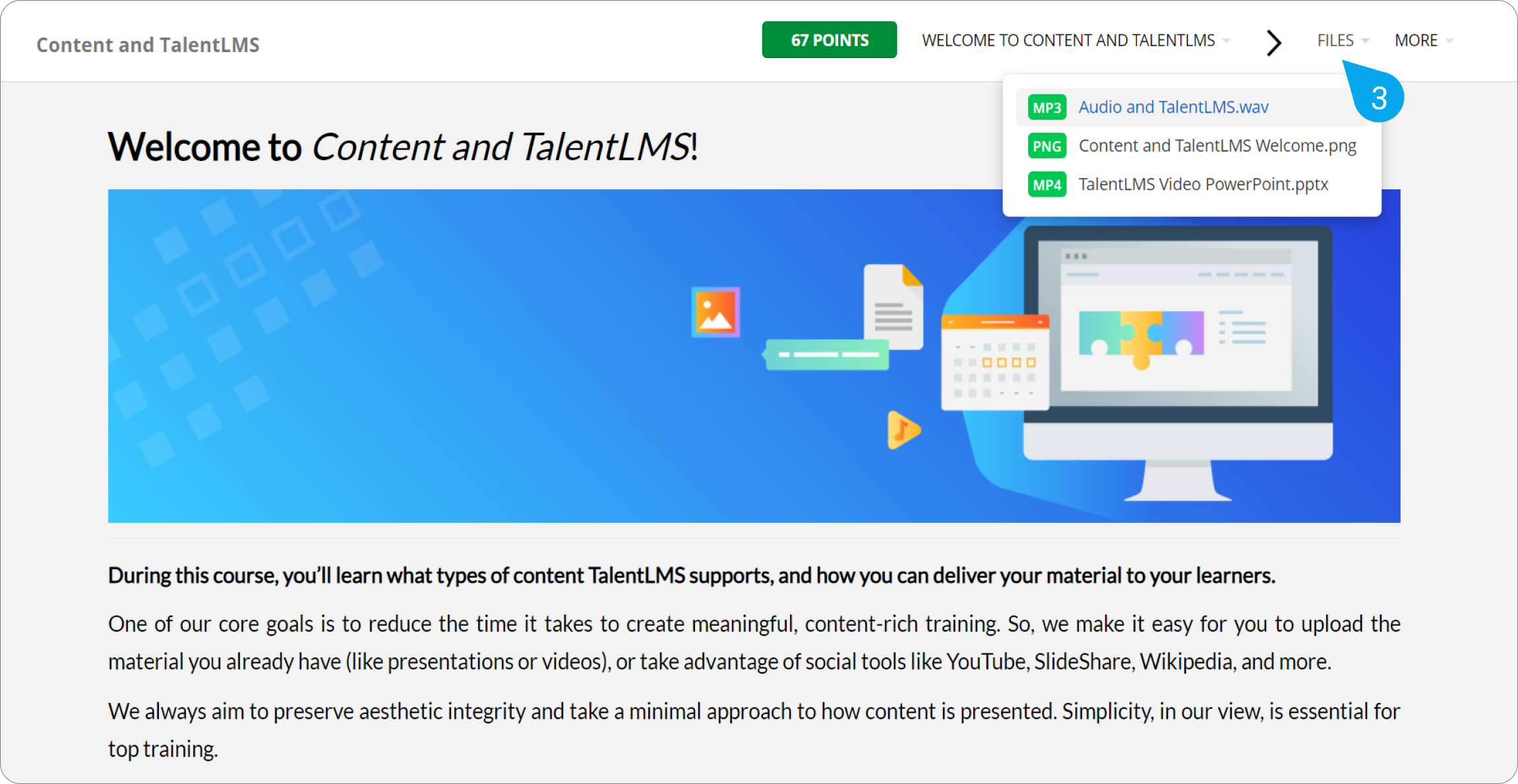 Also, learners can download the shared files from the course summary page (4), if it's enabled (see this article).