TalentLMS lets you import historical data into your current portal.
Here's how in three easy steps:
1. Sign in to your TalentLMS account as Administrator and create the users (Home > Users > Add user) and courses (Home > Courses > Add course) that correspond to the data you want to import.
2. Go to Home > Import - Export (1).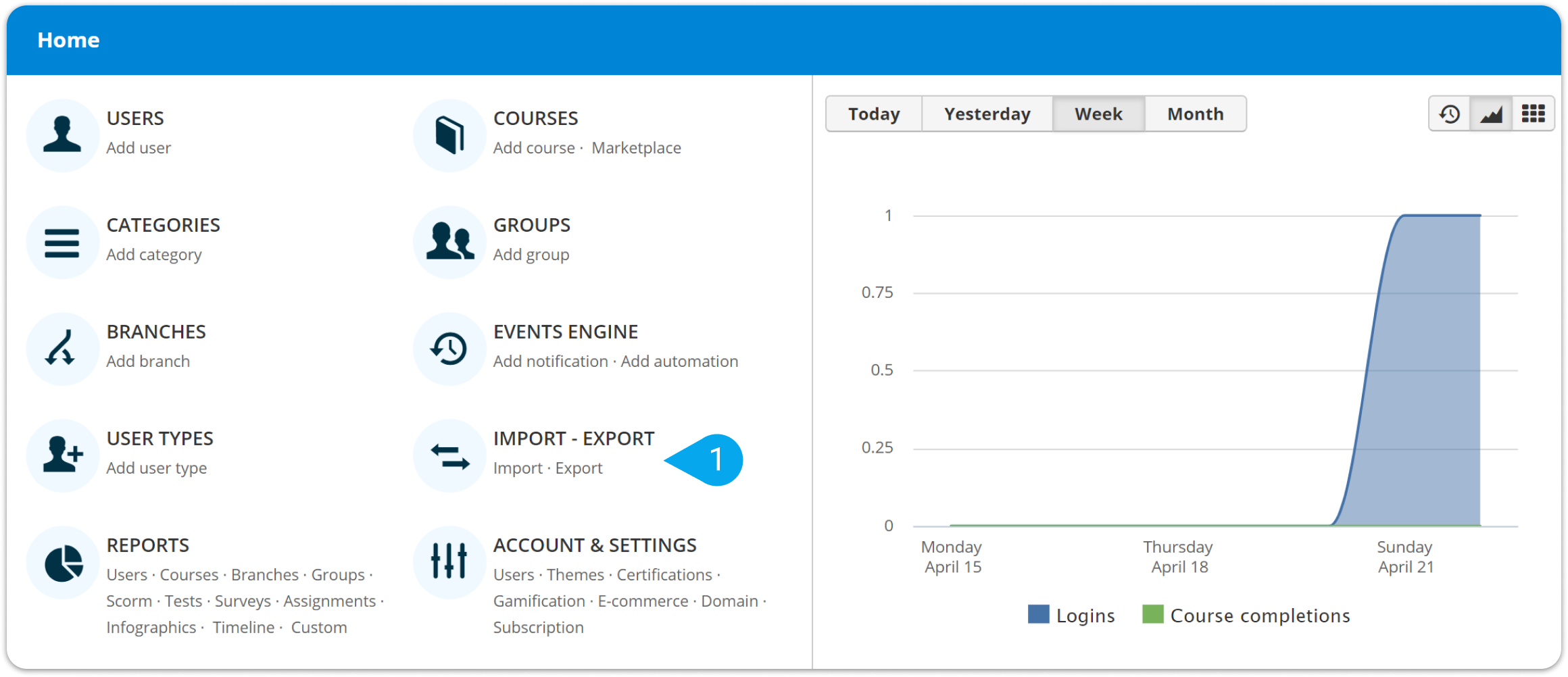 3. In the Import description text area (2), type the data you want to import in the following format:
Usertocourses;course;EnrolledOnDate;CompletionDate;Status;Score
[username];[course name];[date of enrollment];[date of completion];[completion status(not_attempted/completed)];[score percentage]
4. Click Import (3) to complete the process.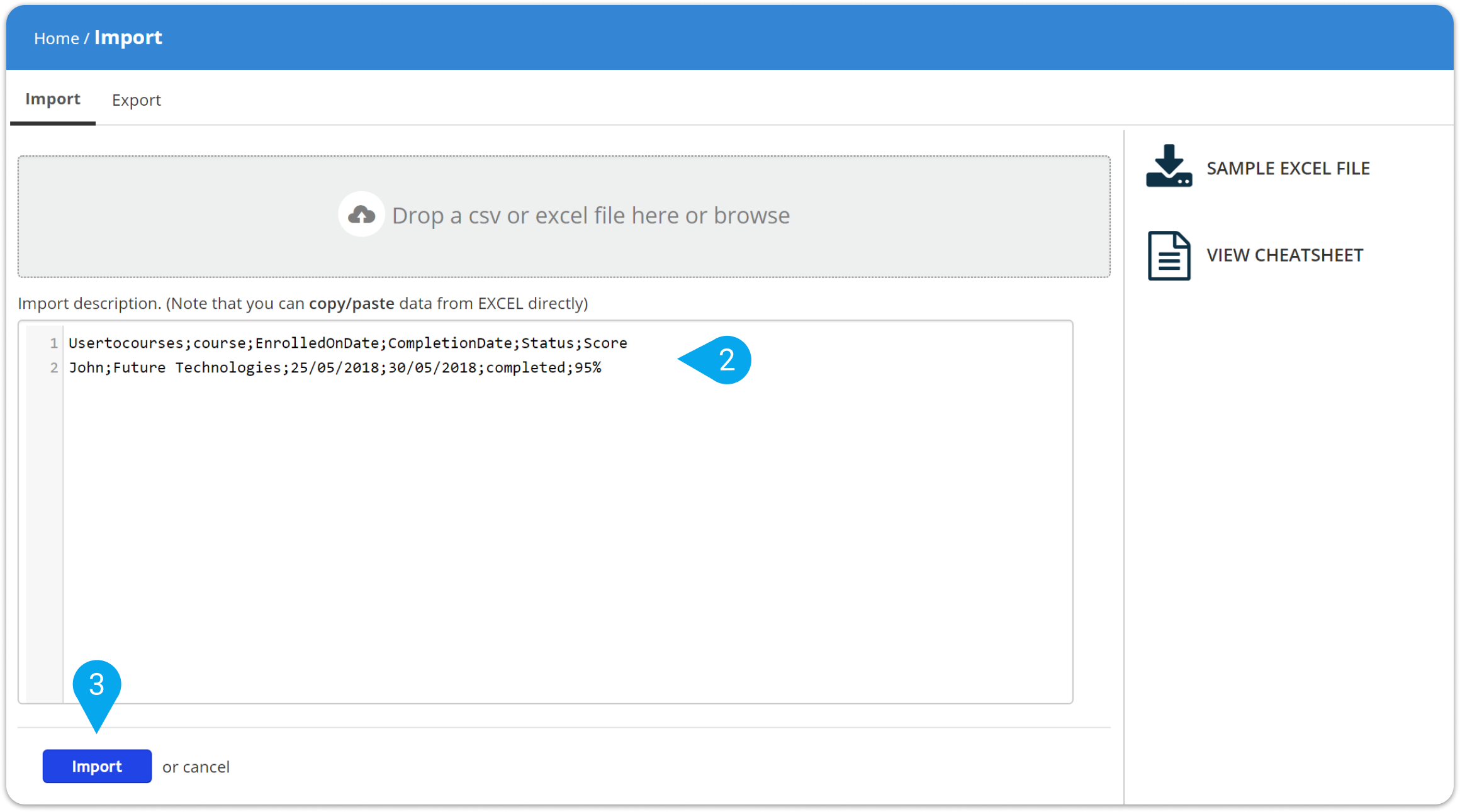 That's it!
Now you can add all your important data from past training programs to your current database.