TalentLMS lets you import historical data into your current portal.
Here's how in three easy steps:
1. Sign in to your TalentLMS account as Administrator and create the users (Home > Users > Add user) and courses (Home > Courses > Add course) that correspond to the data you want to import.
2. Go to Home > Import - Export (1).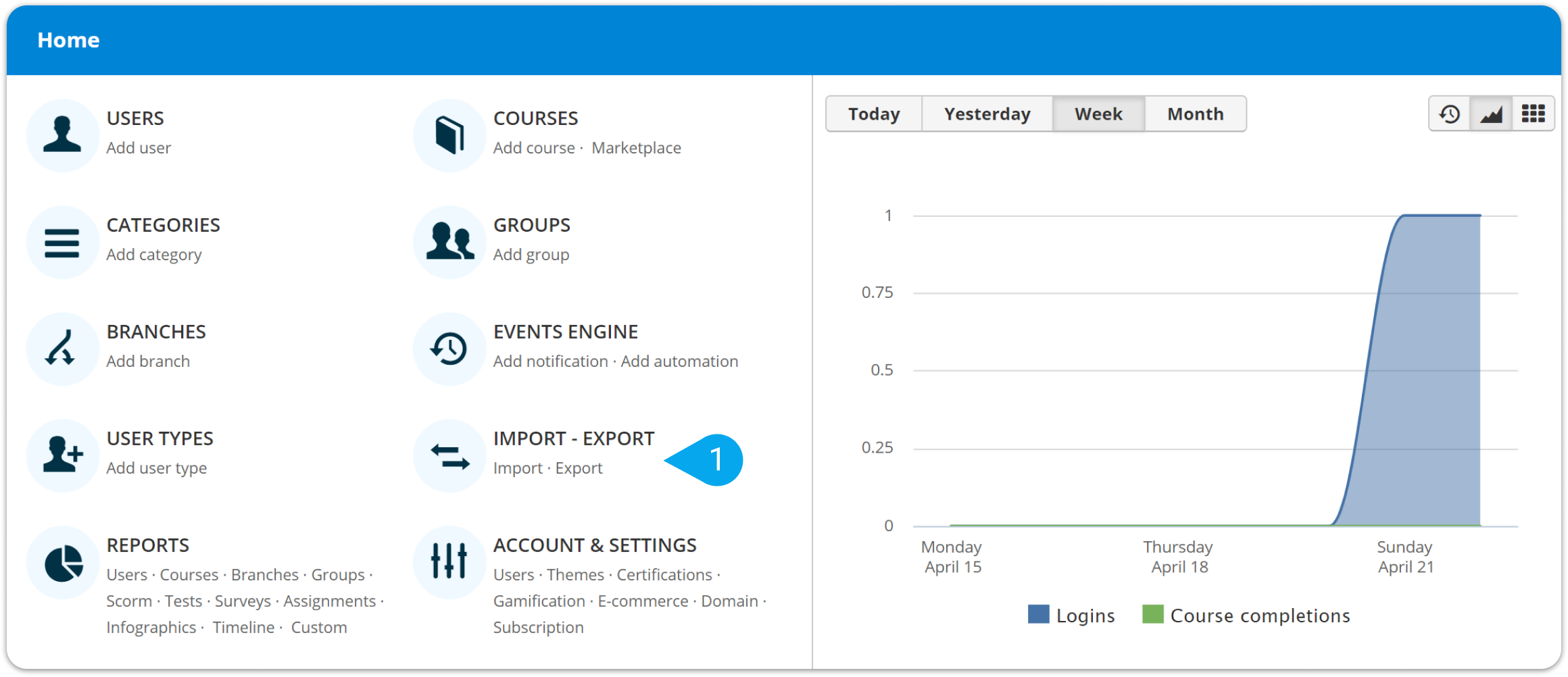 3. In the Import description text area (2), type the data you want to import in the following format:
Usertocourses;course;EnrolledOnDate;CompletionDate;Status;Score
[username];[course name];[date of enrollment];[date of completion];[completion status(not_attempted/completed)];[score percentage]

Alternatively, use a csv or excel file to import the aforementioned information.
Note: When you import the course status and set it to not_attempted, if a learner has previously completed the course, the progress will be reset.

4. Click Import (3) to complete the process.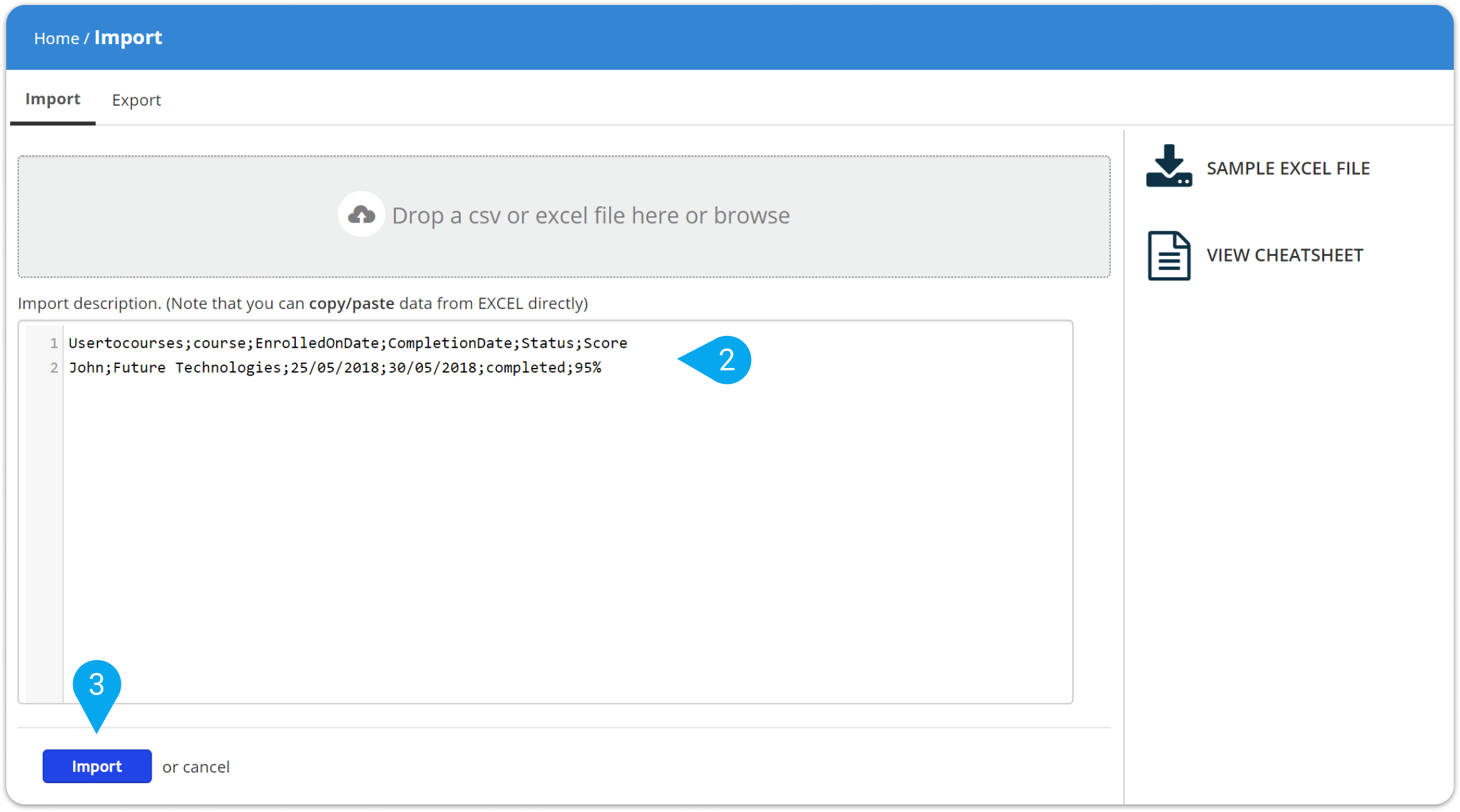 Note: When the value for the CompletionDate attribute is in the past, automated actions like course assignments may not be executed as planned as the system will act based on the import timestamp and not the CompletionDate.