The TalentLMS micro-stats bars provide your learners with quick access to a set of important information on learning activity.
Here's how a learner can view the micro-stats:
1. Sign in to your TalentLMS account as Learner.
2. On your dashboard, there's a micro-stats bar. If not, just click the information symbol (1) to make it visible.

3. On the micro-stats bar, you can see your courses in progress, your completed courses, the total training time you've spent on these courses, and your total badges and points.

Select to display courses in progress or completed courses
Click

courses in progress (2) to display all the courses you have not completed yet. Clicking for a second time the same button, will reset to the default settings and you can see all the courses assigned to the user.


Click

completed courses (3)

to display only the completed courses.

Open the leaderboard to view badges or points
Click

badges (4)

to open the leaderboard modal. Here, you can see the user ranking based on the number of badges they've acquired, and they can switch to other tabs to also view points, levels, courses completed and rewards.

Click on the play button (5) to view a list of your badges.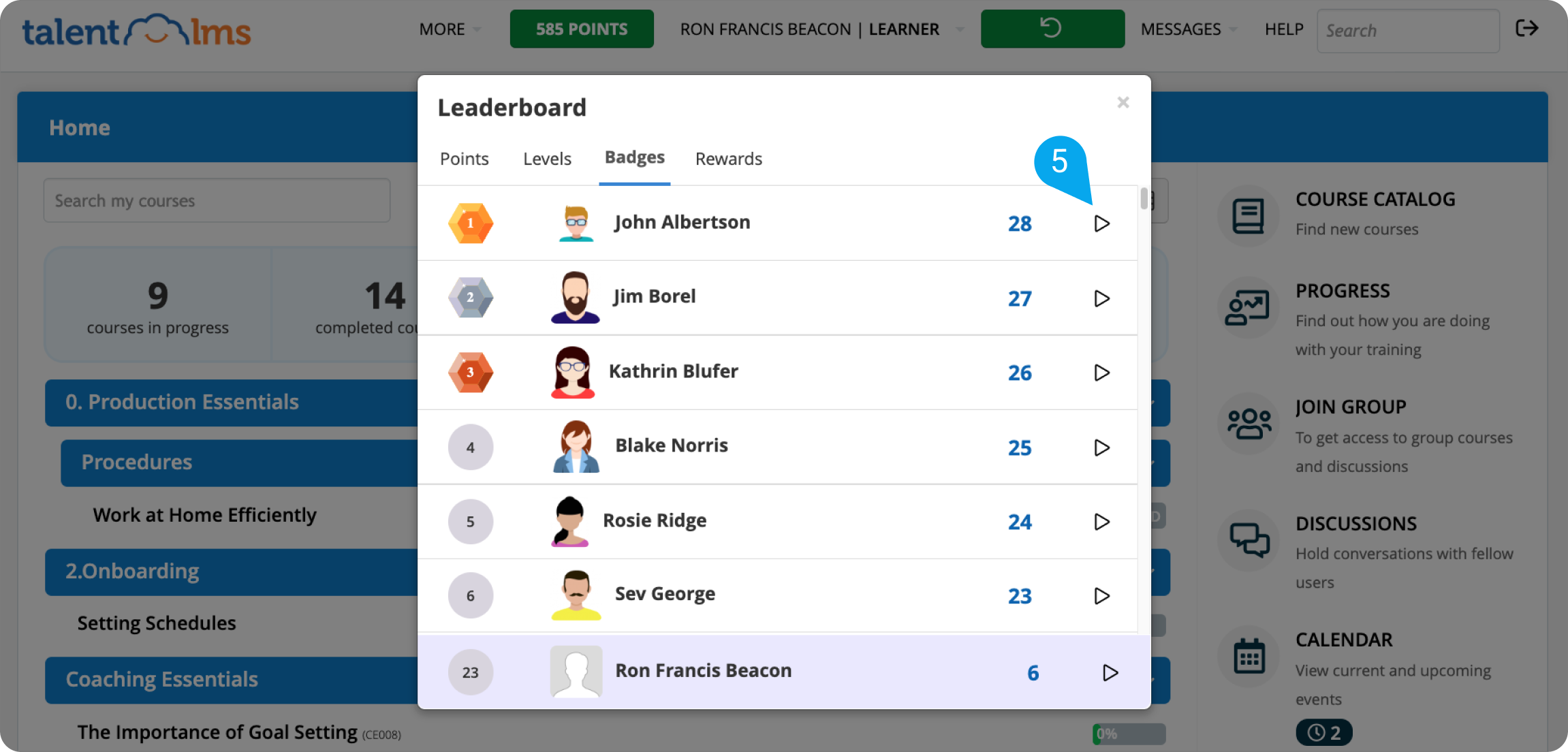 Click

points (6)

to view your total points and your position among other users on the leaderboard.