To help you make your learning material more diverse and extra engaging, TalentLMS lets you import content from a wide range of external web sources.
Note:
The embedded content types that TalentLMS officially supports are: Youtube, Vimeo, Wistia, Wikipedia, Slideshare, Scribd, Prezi, and Flickr.
Here's how to use web content in your courses in a few steps:
1. Sign in to your TalentLMS account as Instructor and go to a course page.
2. Click Add and, from the drop-down list, choose Web content (1).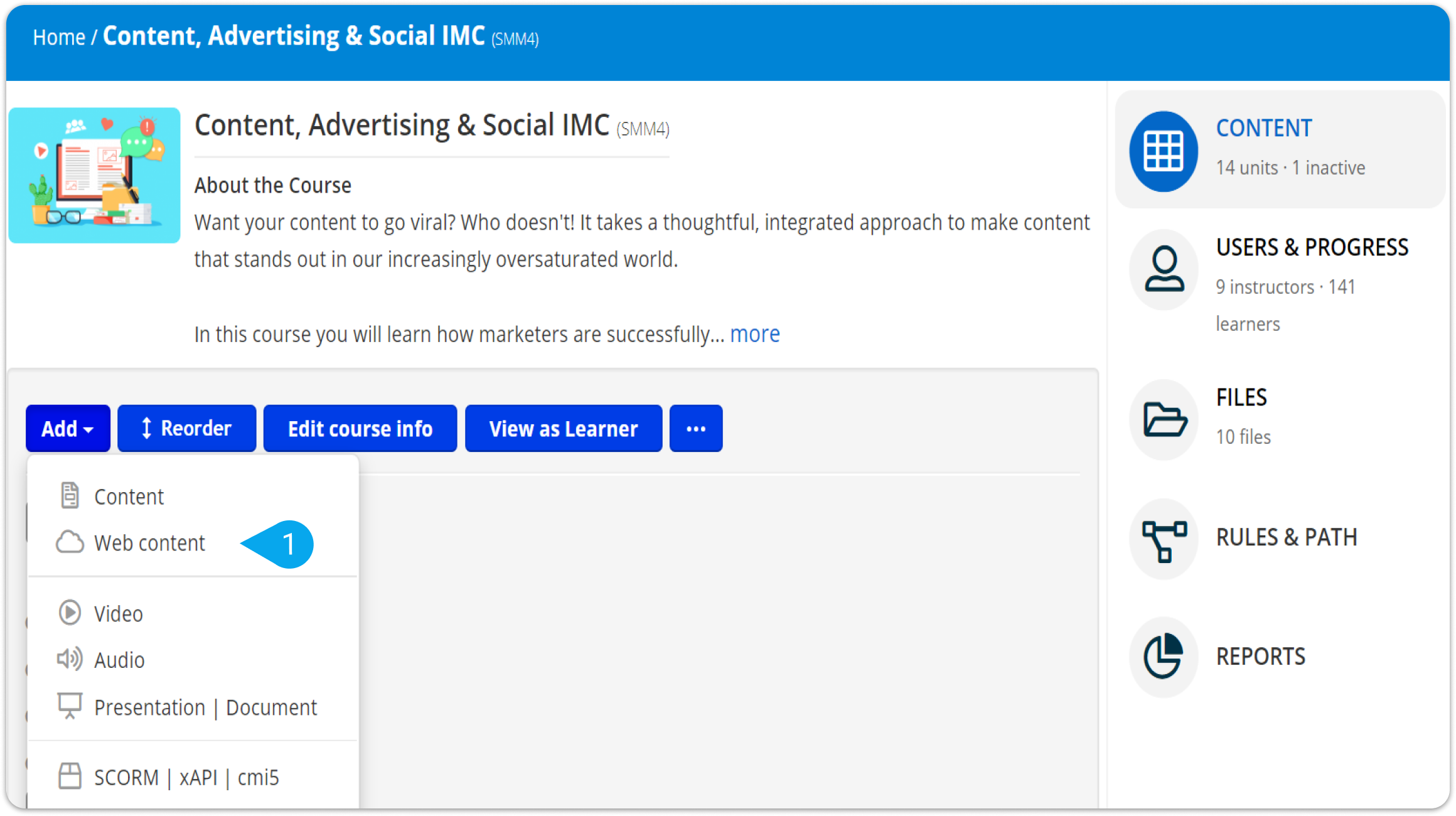 3. In the Web address (URL) field, paste the URL of the content you want to import.
Note: To add a Prezi content you will need to first login to your account, share your presentation and use its url in the respective TalentLMS field (Web Address URL).
4. Click Load (2) and wait to see how your content looks after TalentLMS has loaded and optimized it.
5. Click Save and view to update your course.