As a useful form of feedback, TalentLMS lets you provide learners with the option to rate their courses.
Here's how to enable course rating in a few steps:
1. Sign in to your TalentLMS account as Administrator and go to Home > Account & Settings.
2. Go to the Users (1) tab, click Social options (2) and check Allow course rating (3).
3. Click Save to update your settings.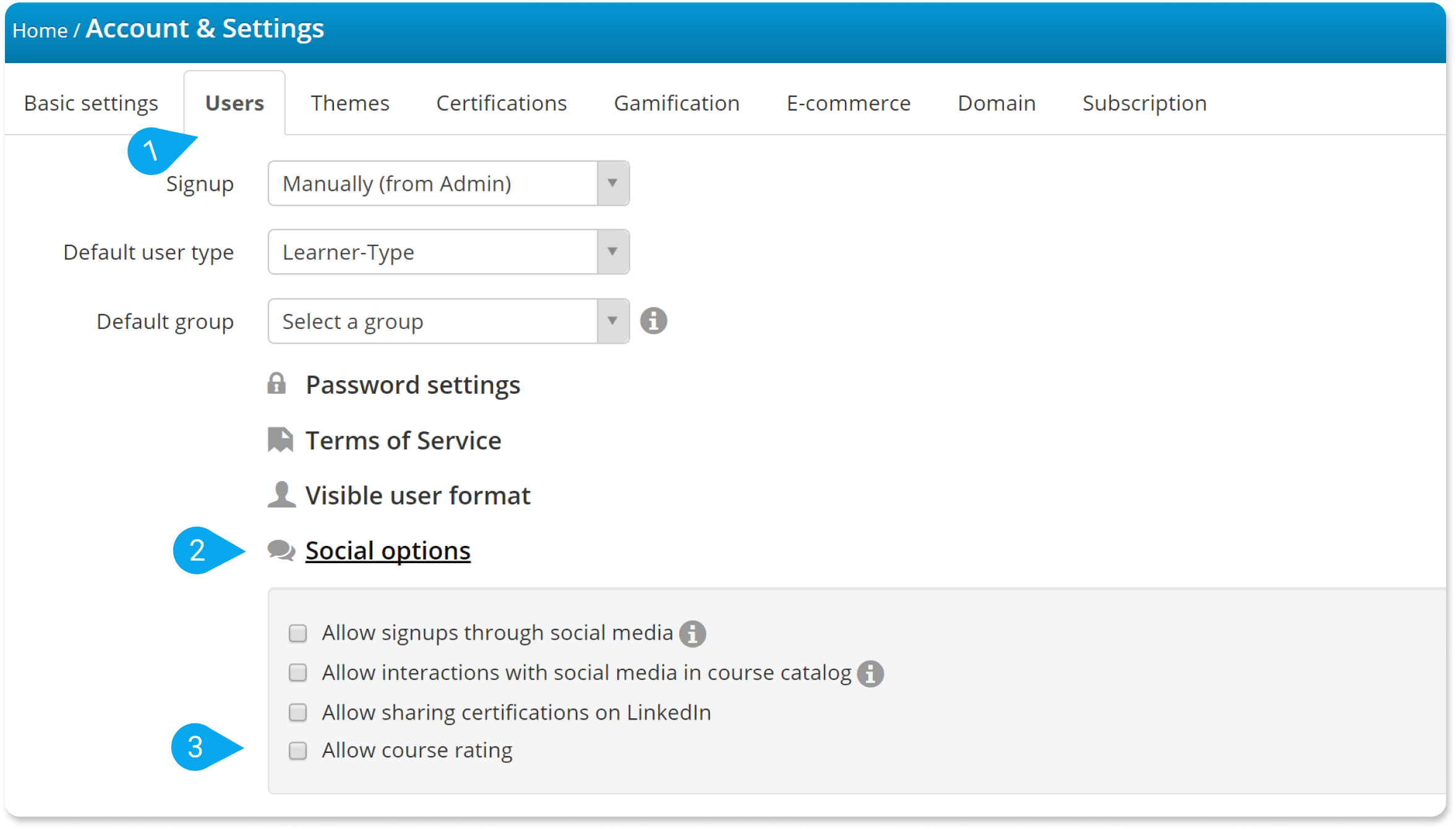 From now on, learners can rate each of their courses with 1 to 5 stars (4) from the course info page.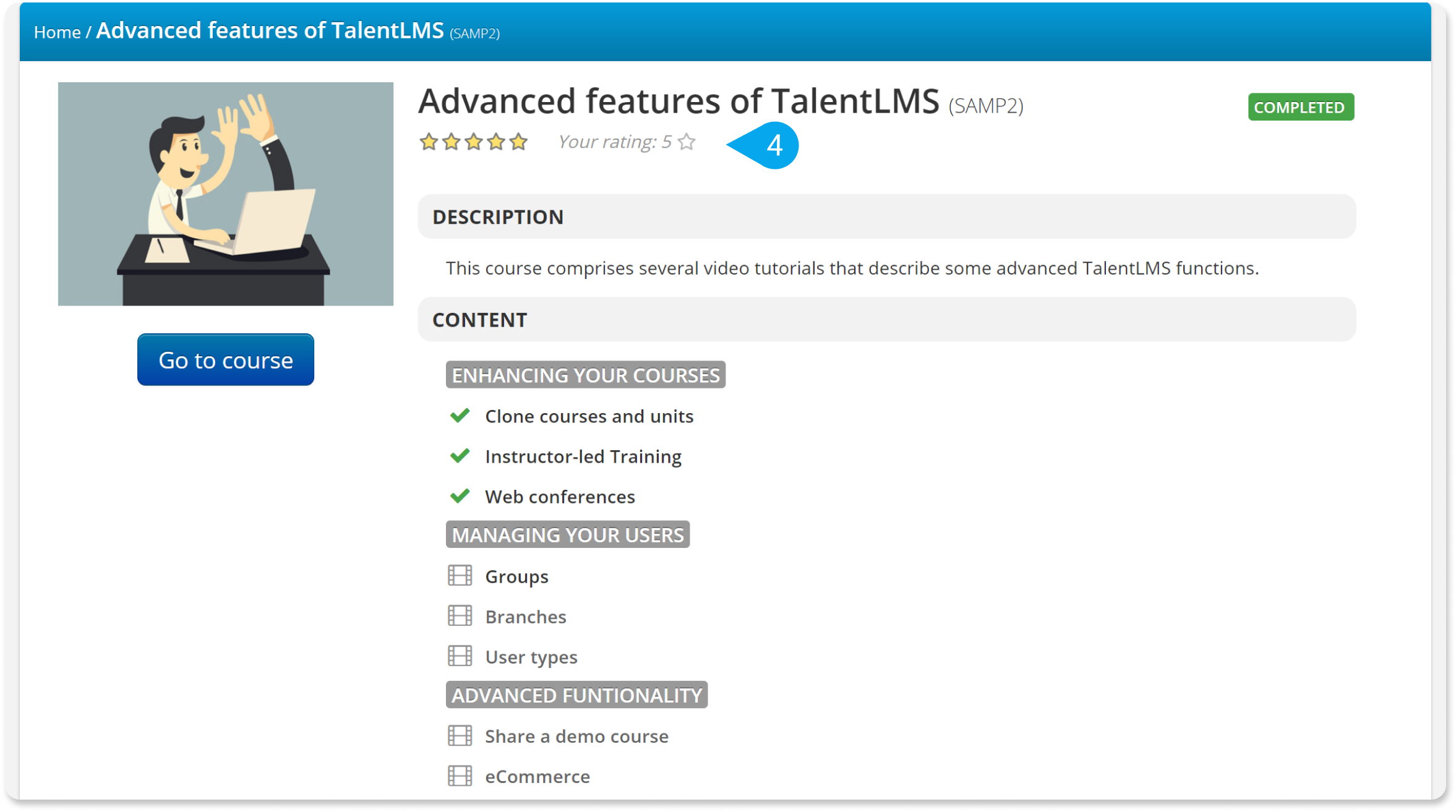 Note:
Learners cannot rate courses they're not enrolled in.
Course ratings are visible on the course catalog (5), and they can be used as a filter to reorder the displayed courses (6) accordingly.