Compliance training is the process of educating employees on state, industry or company laws and regulations and how those affect their jobs and responsibilities. In highly regulated industries, where rules change often, and the risk of non-compliance is high, employees need to stay up-to-date at all times.
TalentLMS lets you certify users for completing compliance courses to ensure their full awareness of the company's regulatory environment.
You can set certifications to expire after specified periods of time. And for your employees to stay certified, they will have to retake the updated compliance courses.
To set up an automated certificate expiration and renewal process, follow these steps:
1. Sign in to your TalentLMS account as Administrator and go to Home > Courses.
2. Go to a course page and pick a Certification (1) from the drop-down list.
3. From the Certification duration (2) drop-down list, choose a time period before the certificate expires (e.g., 2 years).
4. Check Re-assign course to user on certification expiration (3). Now, when the certificate expires, the user's status is automatically reset, and the course is reassigned to them.
5. Click Update course to save your changes.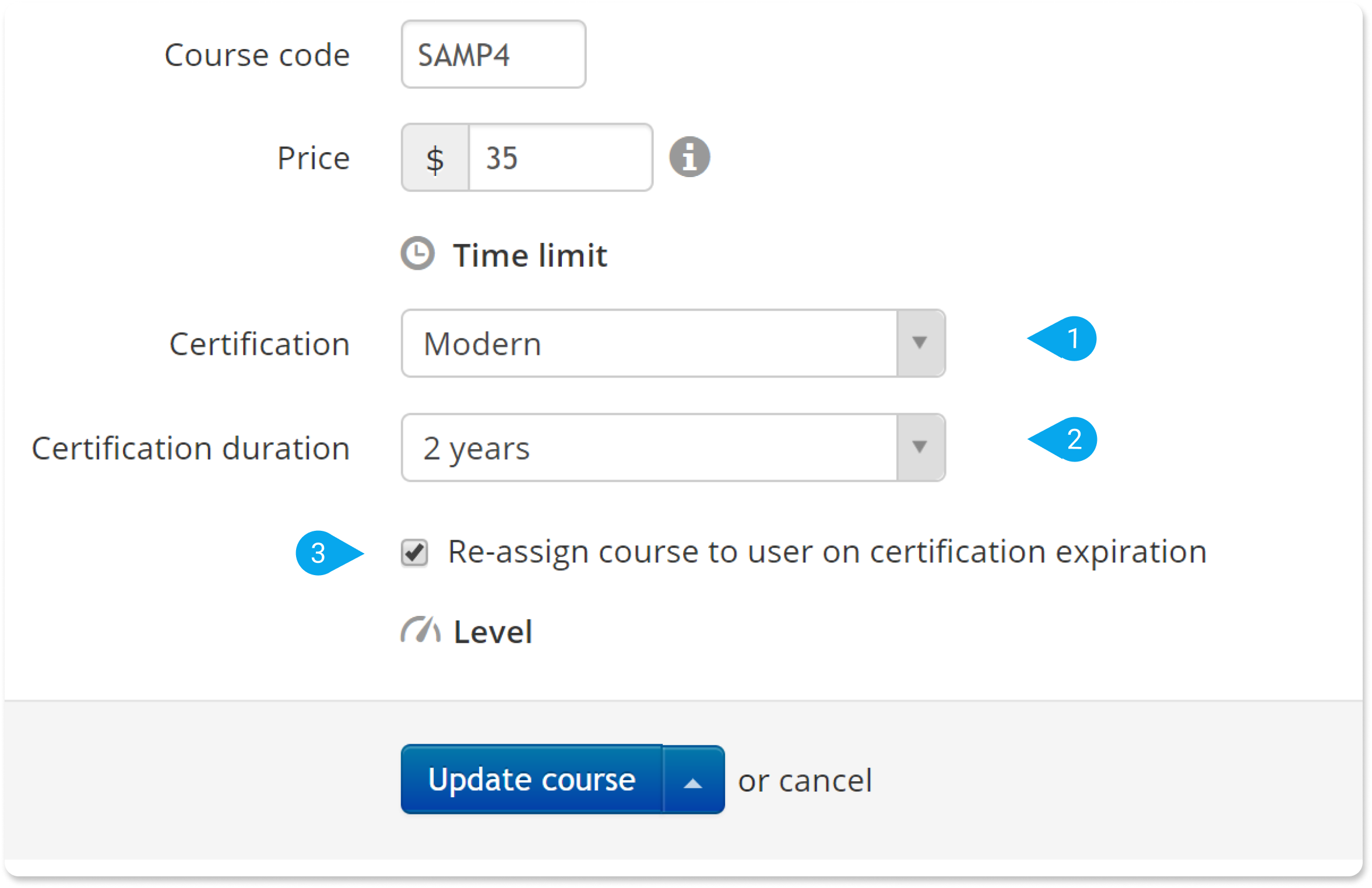 Note: When their certificate has expired, a user receives a default automated notification. You can set up a new notification that alerts the user X hours before certification expiration from the TalentLMS notifications engine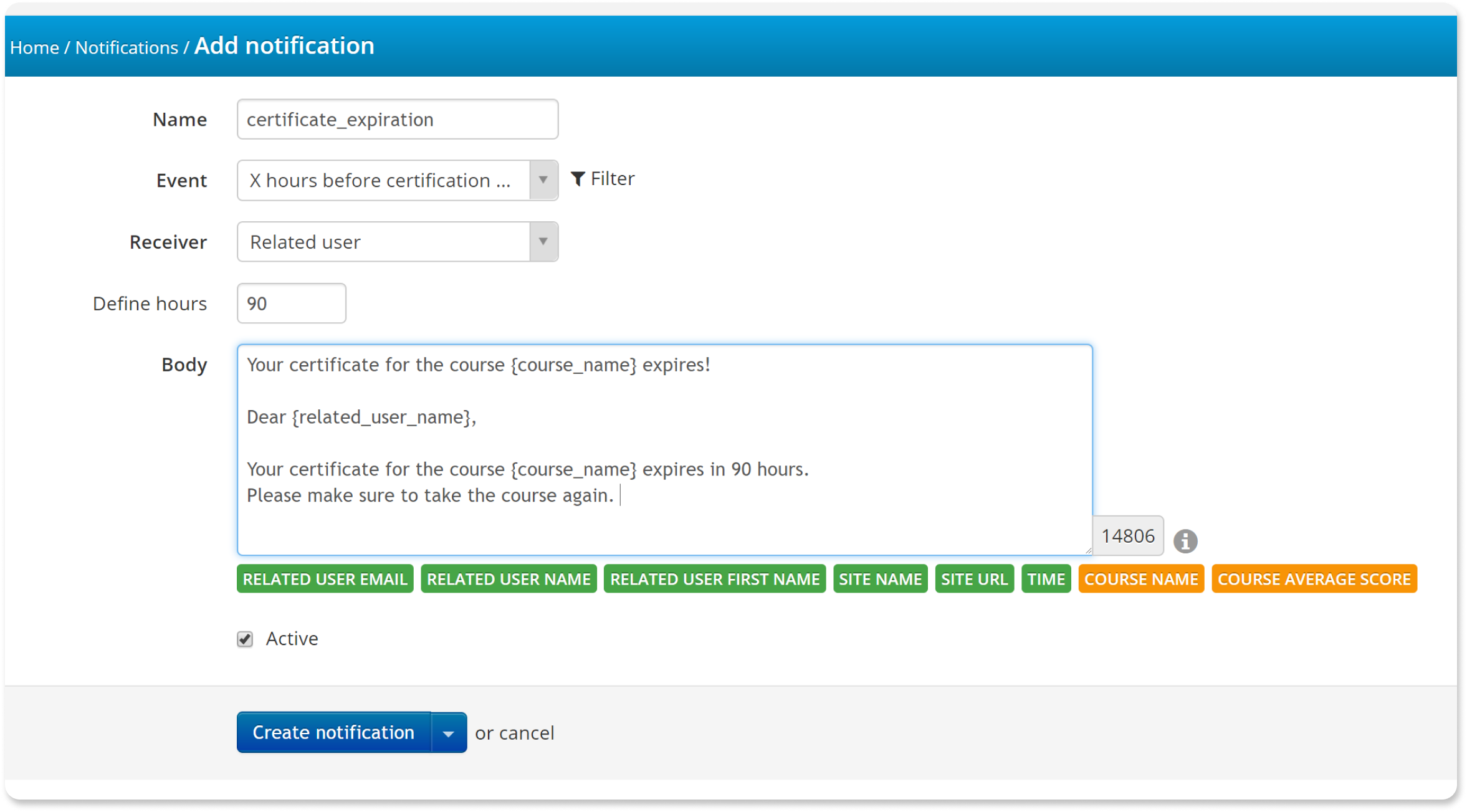 You did it!
Now you can use TalentLMS Certifications to keep your users updated and properly certified.