TalentLMS lets you provide users with access to all your paid courses by paying a single monthly or annual fee (i.e., instead of purchasing individual courses). To further motivate users to become subscribers, you have the option to offer them a free one-month trial.
Note:
To use the free trial subscription, a user has to be registered to your portal. Free access is exclusive to their account, and they cannot share courses with other members.
To enable the trial one-month subscription, follow these steps:
1. Sign in to your TalentLMS account as Administrator and go to Home > Account & Settings.
2. Go to the E-commerce tab, and set up Stripe (1) as your payment processor as described in this article.
Note:
Currently, subscriptions can only be processed with Stripe.
3. In the Behavior section, click Subscription.
4. Check Access to all paid course at a charge of (2), add a fee and choose whether it's monthly or annual.
5. Check Free for the first month (3) to offer the first month without charge.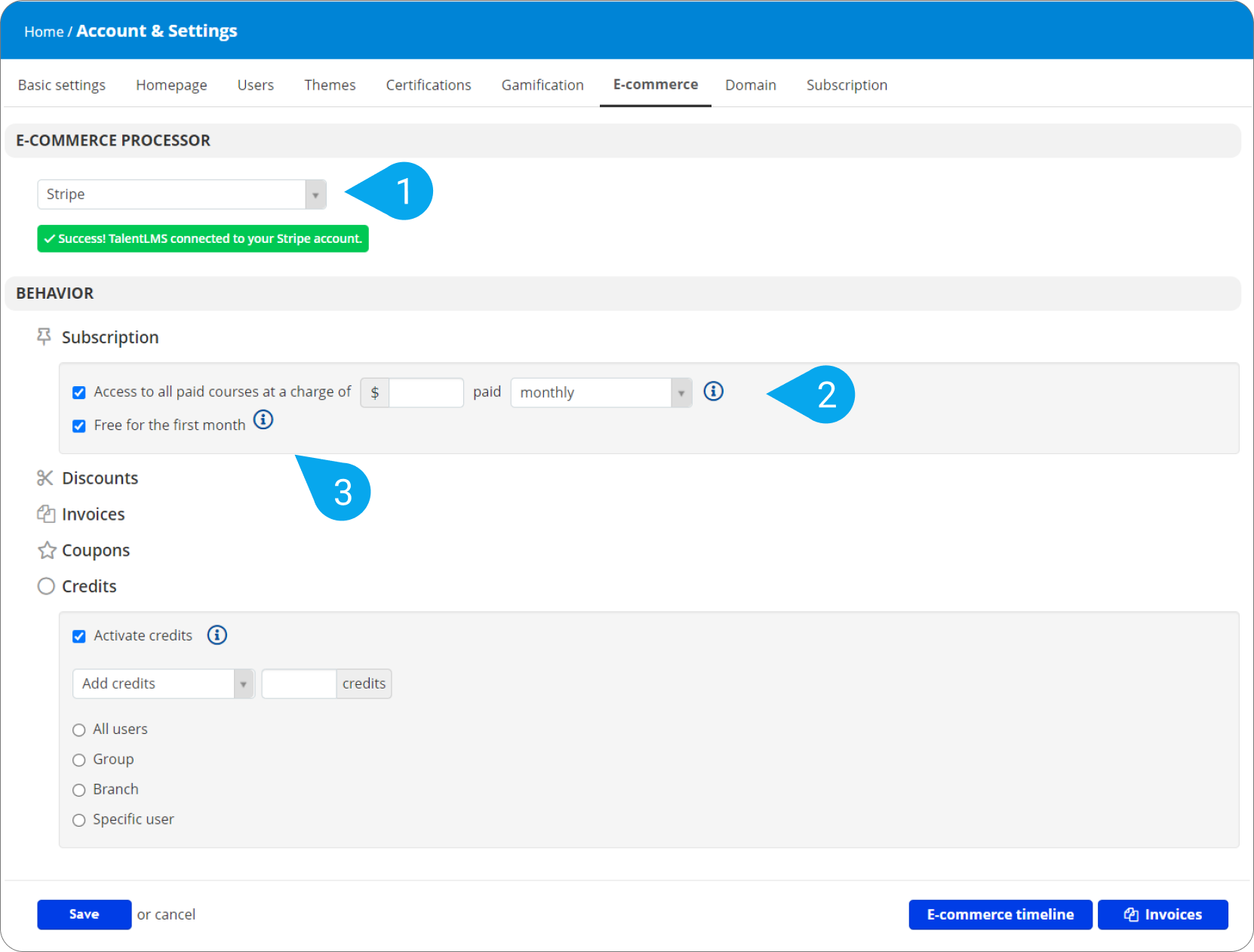 Note:
You still have to set individual prices for your courses to prevent users from having free access.
From now on, every time a learner selects a paid course, they're informed that they can have unlimited access to all paid courses for a monthly fee, starting with a free trial for the first month (4).