The TalentLMS Extended Timeline lets you keep close track of current and previous portal activity at all times.
To view the Extended Timeline, you have to:

1. Sign in to your TalentLMS account as Administrator, and click the timeline symbol (1) on the right-hand panel.
2. Click the Extended Timeline (2) button.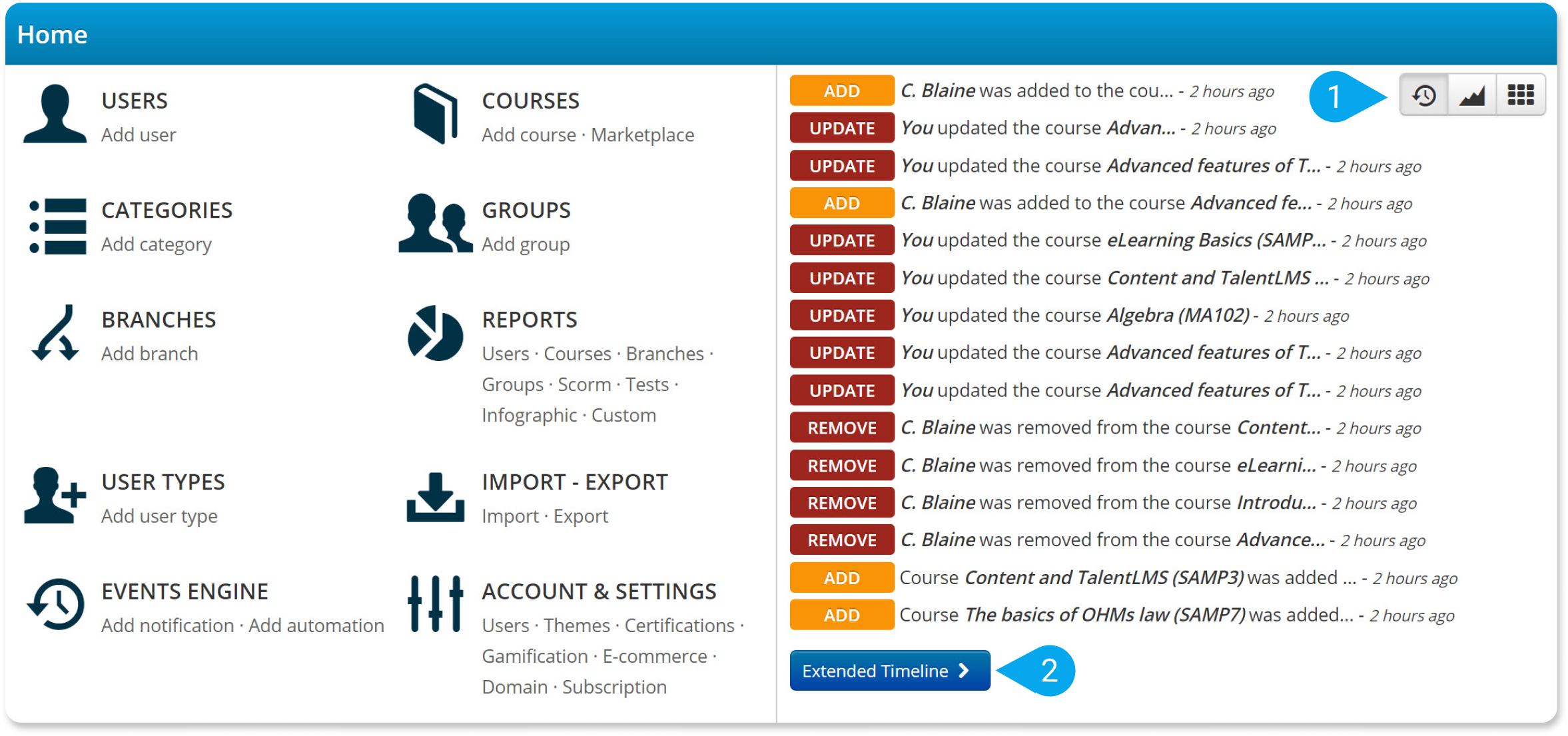 Note:
Alternatively, you can go straight to
Home
>
Reports
>
Timeline (3)
.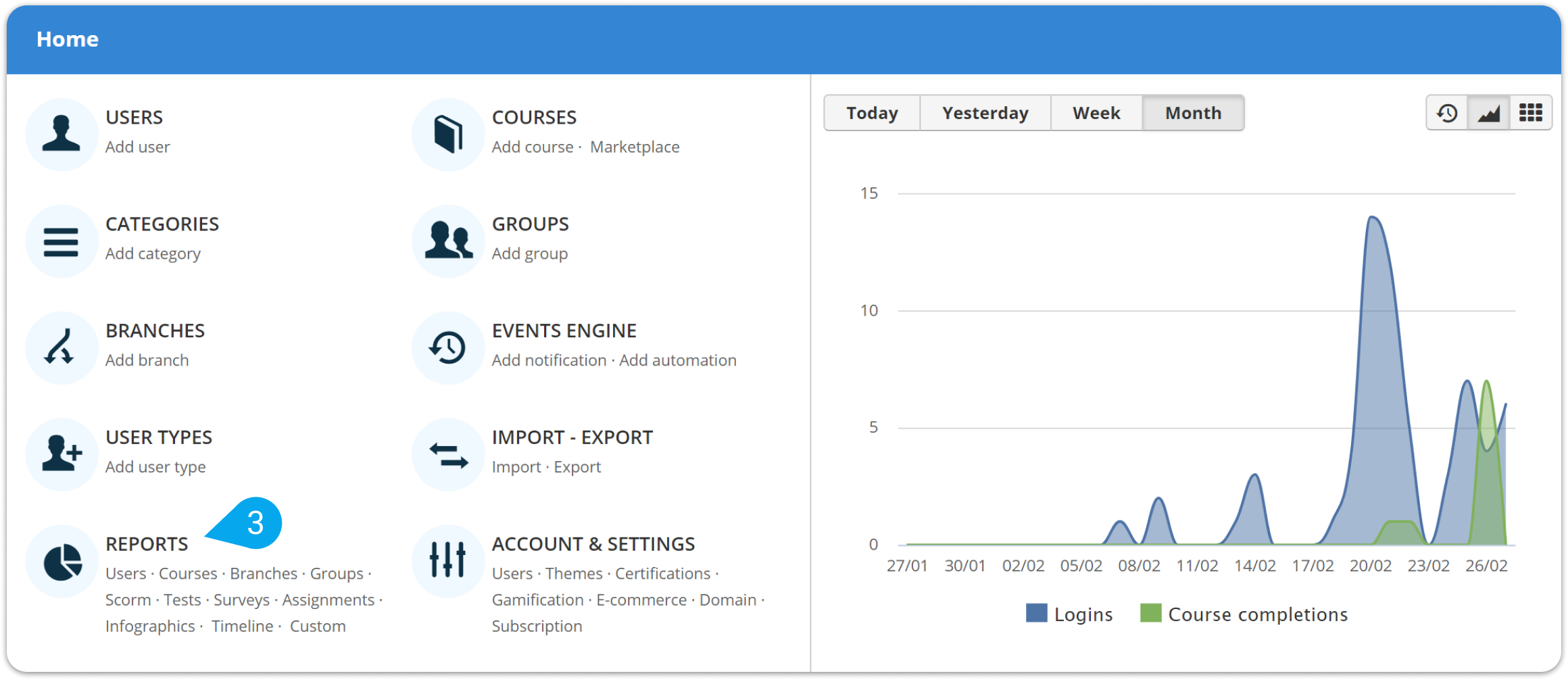 By default, your extended timeline displays all portal activity during the last month. However, you can filter the displayed activity data by specifying the date range (From - To), Event, User, and Course.
When you're done, click the delete symbol (4) to reset your filters and begin a new search.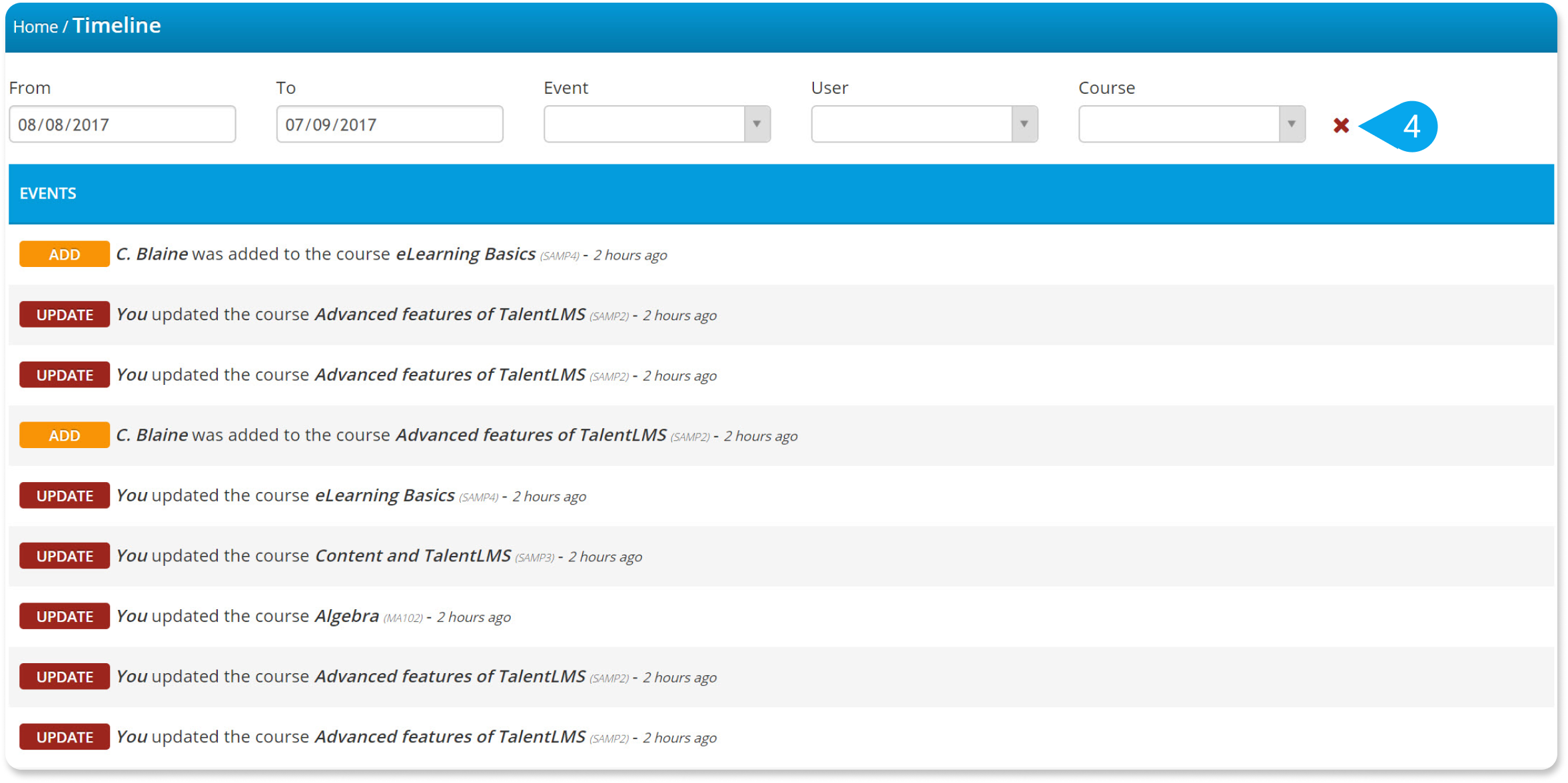 To export your results to a CSV file click the download symbol (5).
Note:
The current row limit for exporting data in CSV format is 5000 rows.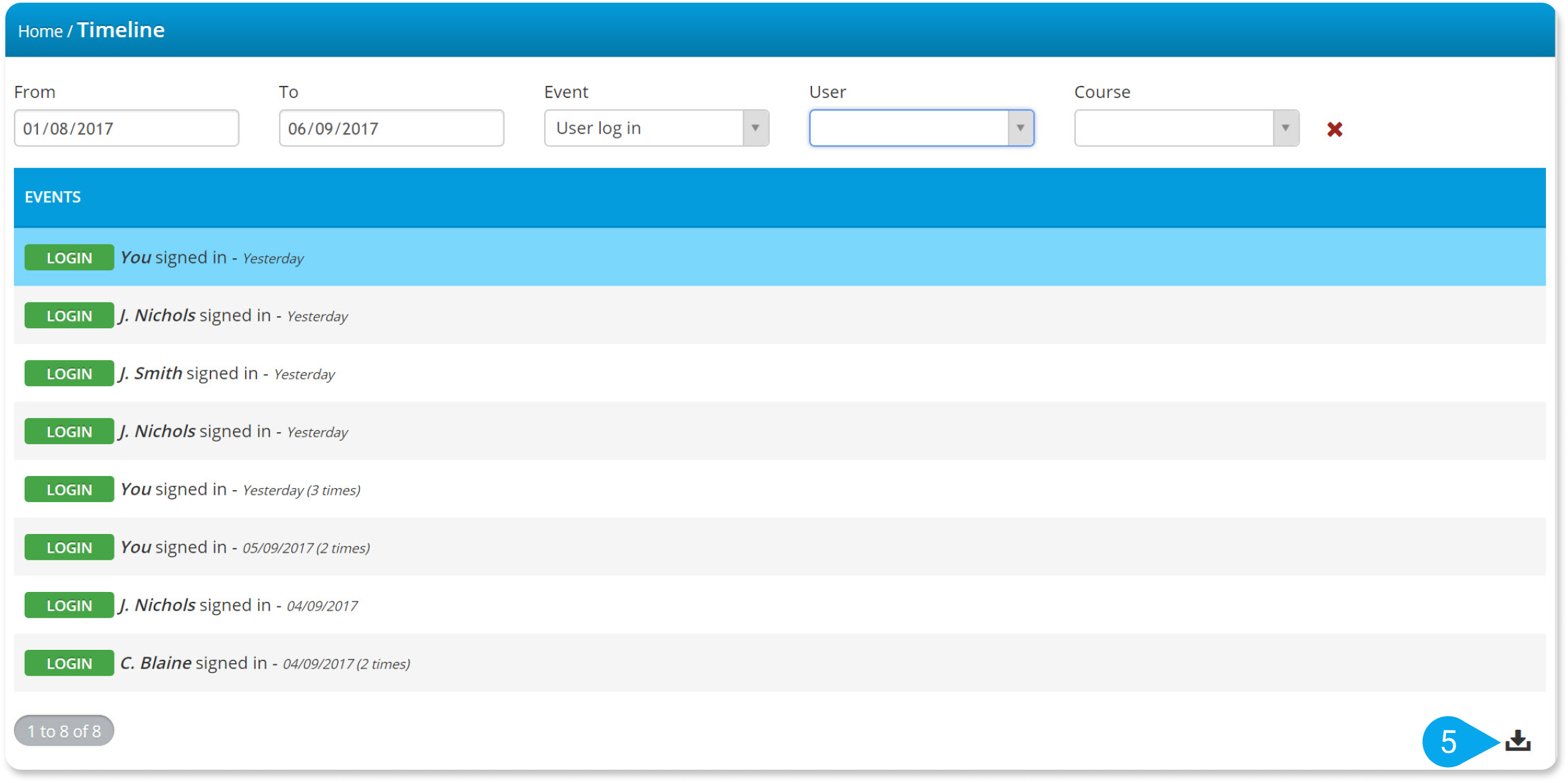 That's it!
You're ready to make the most of your extended timeline capabilities.