TalentLMS supports content versioning to let you keep an audit trail of all the changes made to your content. Whenever a content item changes, TalentLMS saves a backup for you to rollback to prior versions anytime you need, and lets you choose your preferred version directly from the editor.
Note:
Content versioning is
not
supported for SCORM, xAPI, cmi5, Test, Survey, and ILT units.
To see content versioning in action, follow these steps:
1. Sign in to your TalentLMS account as Instructor and go to a course page.
2. Point to a unit you have updated at least once and click edit.
3. Right below the content, there's a Version history (1) section. Click the expand symbol (2) to view the older versions of this unit.
The top item on the version list (3) is the original version. The bottom item (4) is the last stored version. Since the system can store up to 20 versions, the original one is eventually replaced by the oldest stored version.
Note:
A new version is created after at least 5 minutes have passed since the previous save.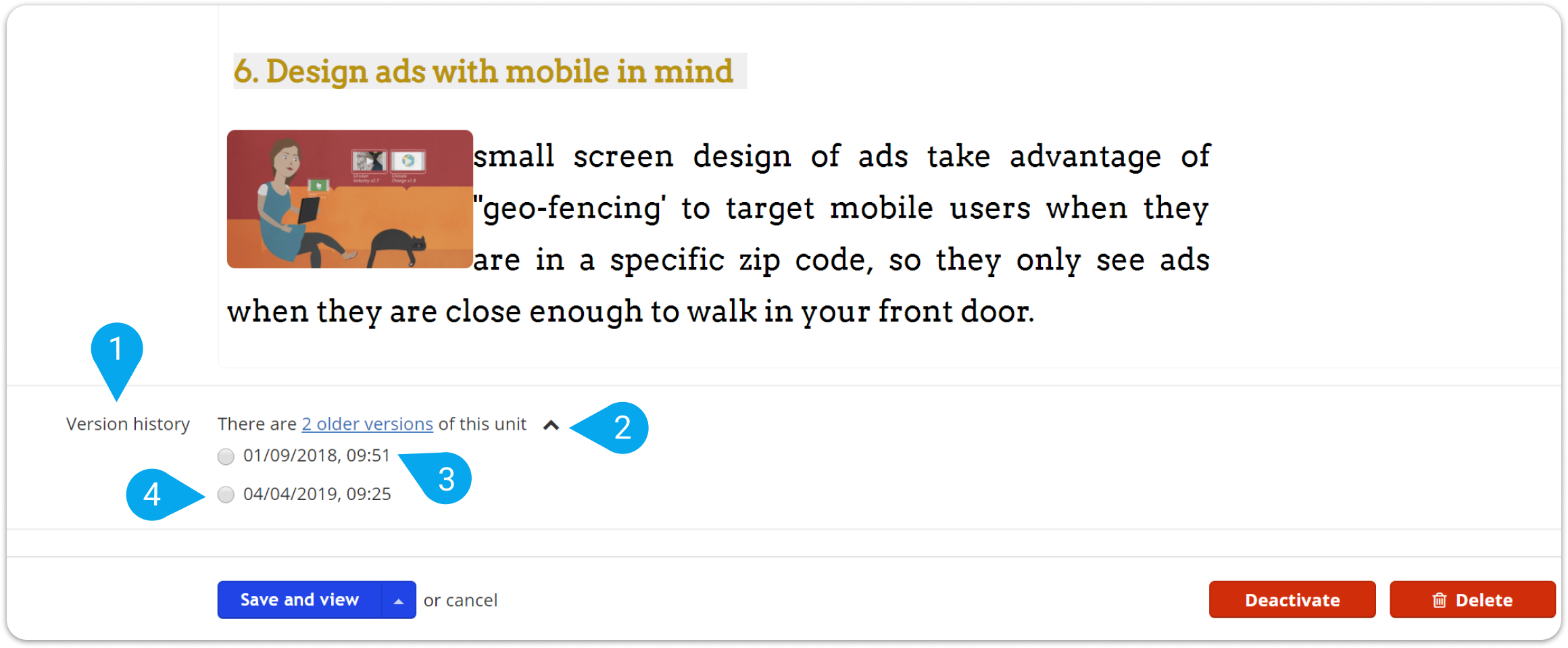 4. Click the version you want to rollback to (5).
5. On the dialog box that pops up, click
Restore (6)
to confirm.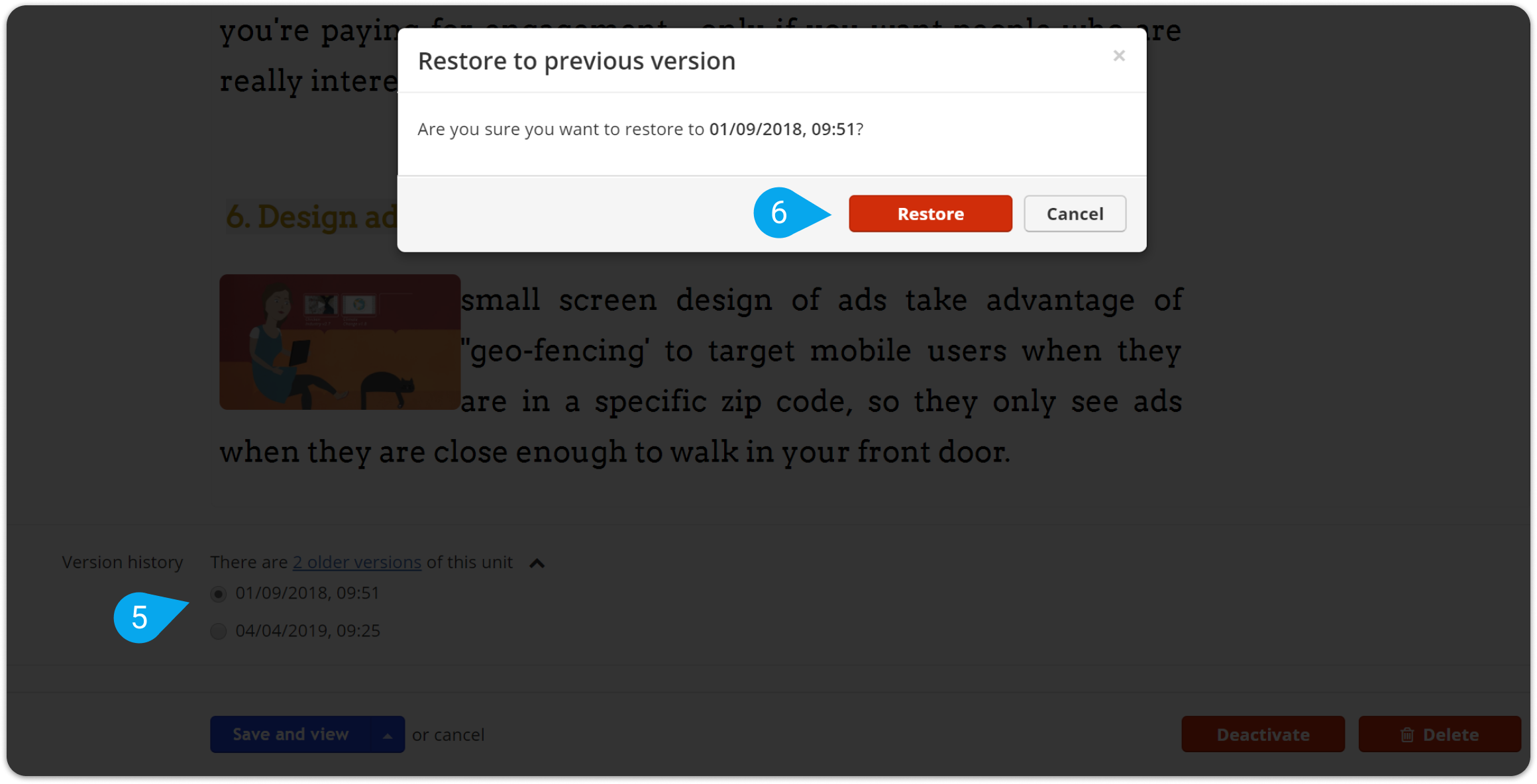 Note:
When a version is restored, it's moved to the bottom of the list
(7)
as the last stored version, while the number of versions on the list remains the same. Please note that you can restore up to the last 20 versions of a unit.