Each branch can have its own unique custom homepage reflecting its own branding and training purpose.
To use a custom homepage in a branch follow these steps:
1. Sign in to your TalentLMS account as Administrator and go to Branches.
2. Click on the branch you wish to edit and navigate to the Homepage tab (1).
3. Customize your homepage and add new pages and URLs as explained here. Or save time by cloning pages and URLs that already exist in your main portal's homepage.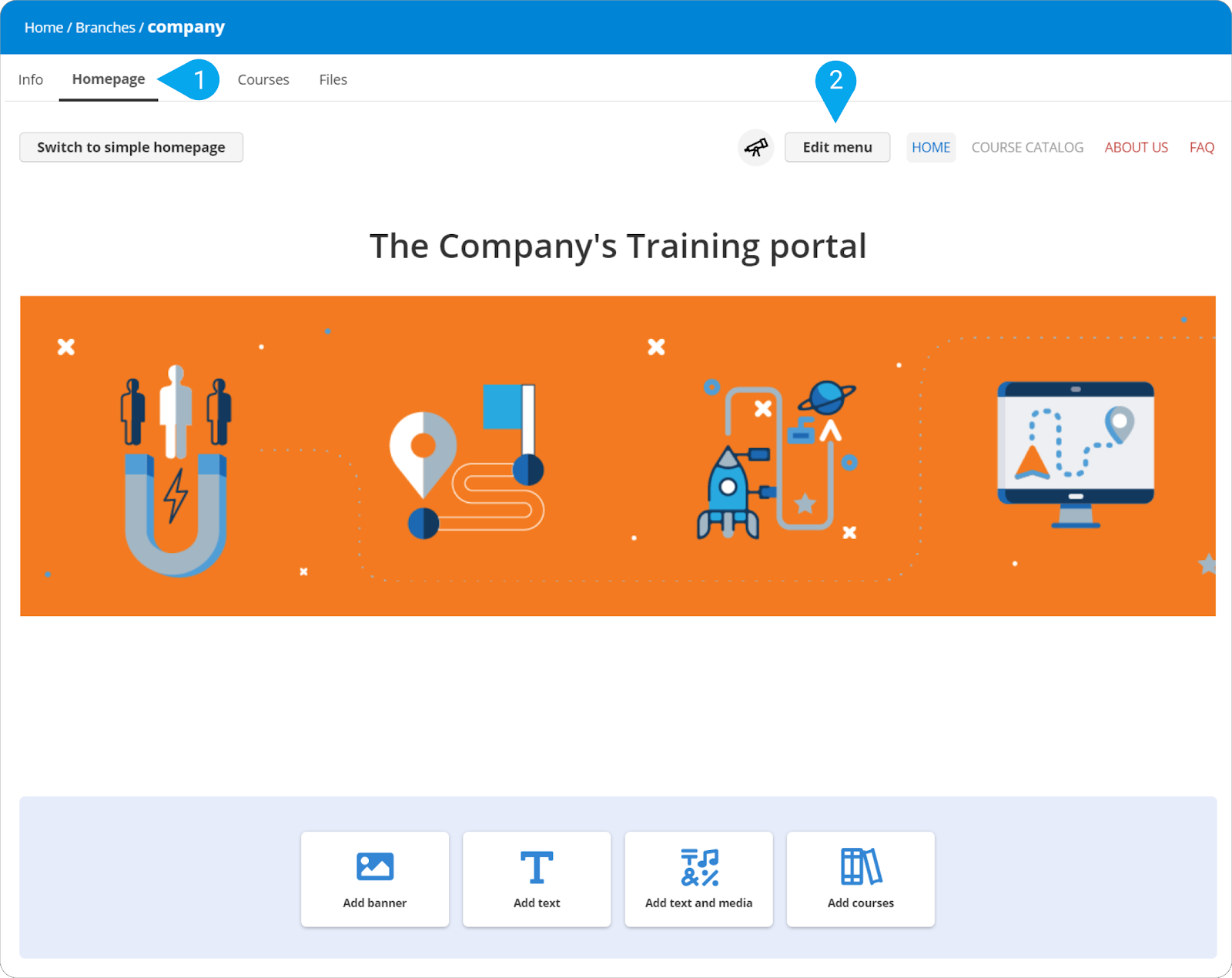 Here's how to clone a page:
1. Click on the Edit menu (2) button and on the Edit homepage menu dialog box select Clone (3).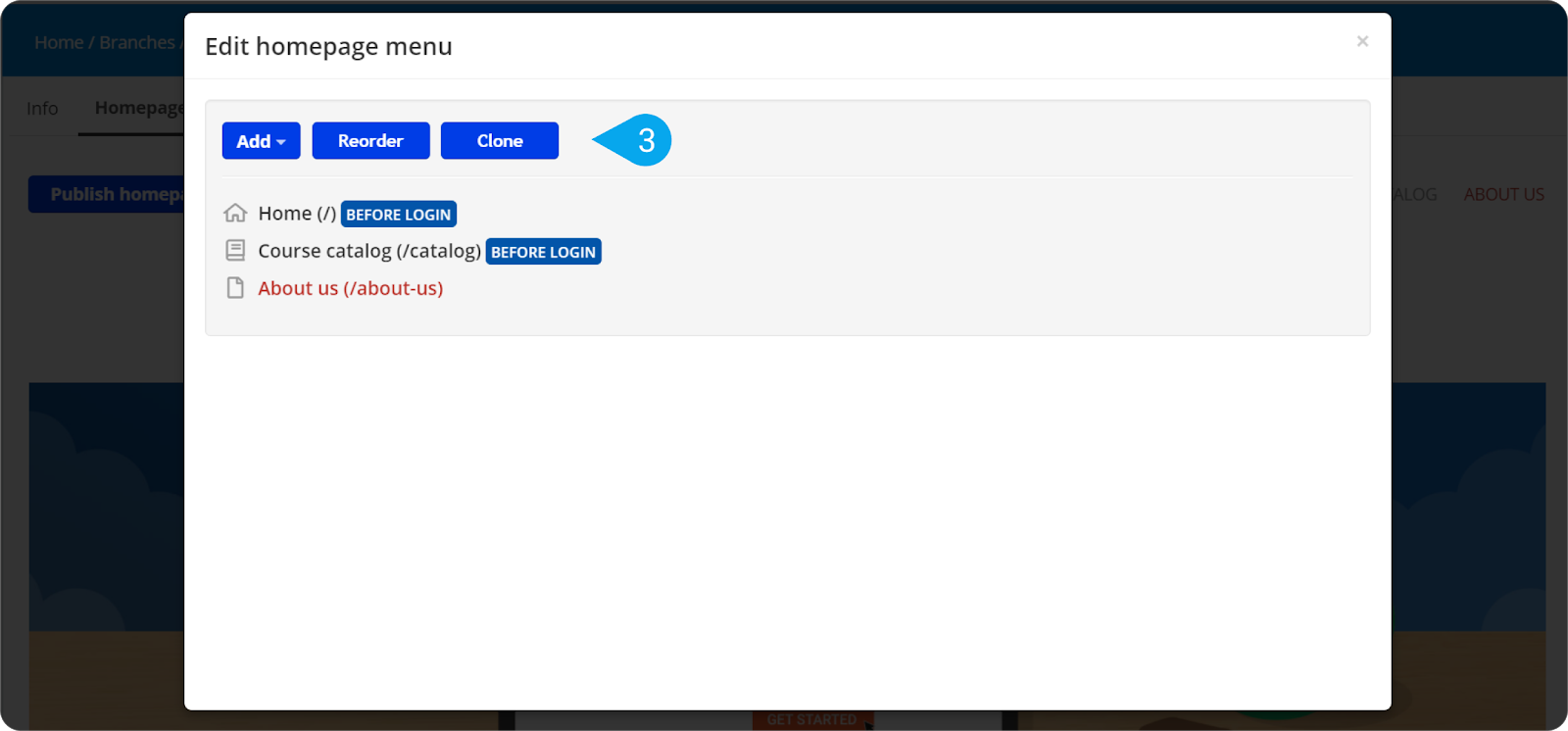 2. From the drop-down menu (4) select the page you wish to clone.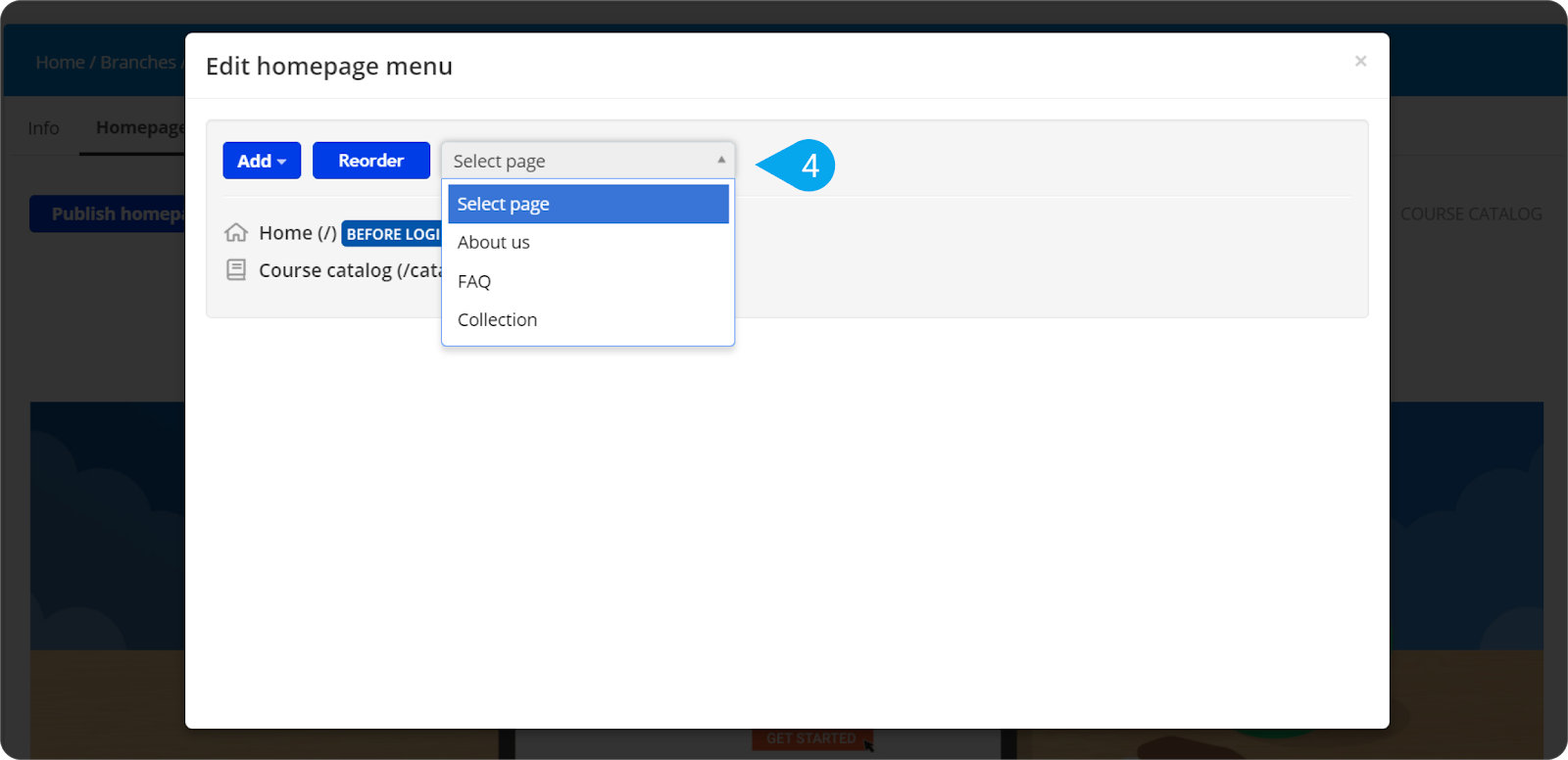 3. It will appear by default as an inactive page in red font. Hover over the page to edit, activate or delete (5).
4. You can also reorder (6) the pages.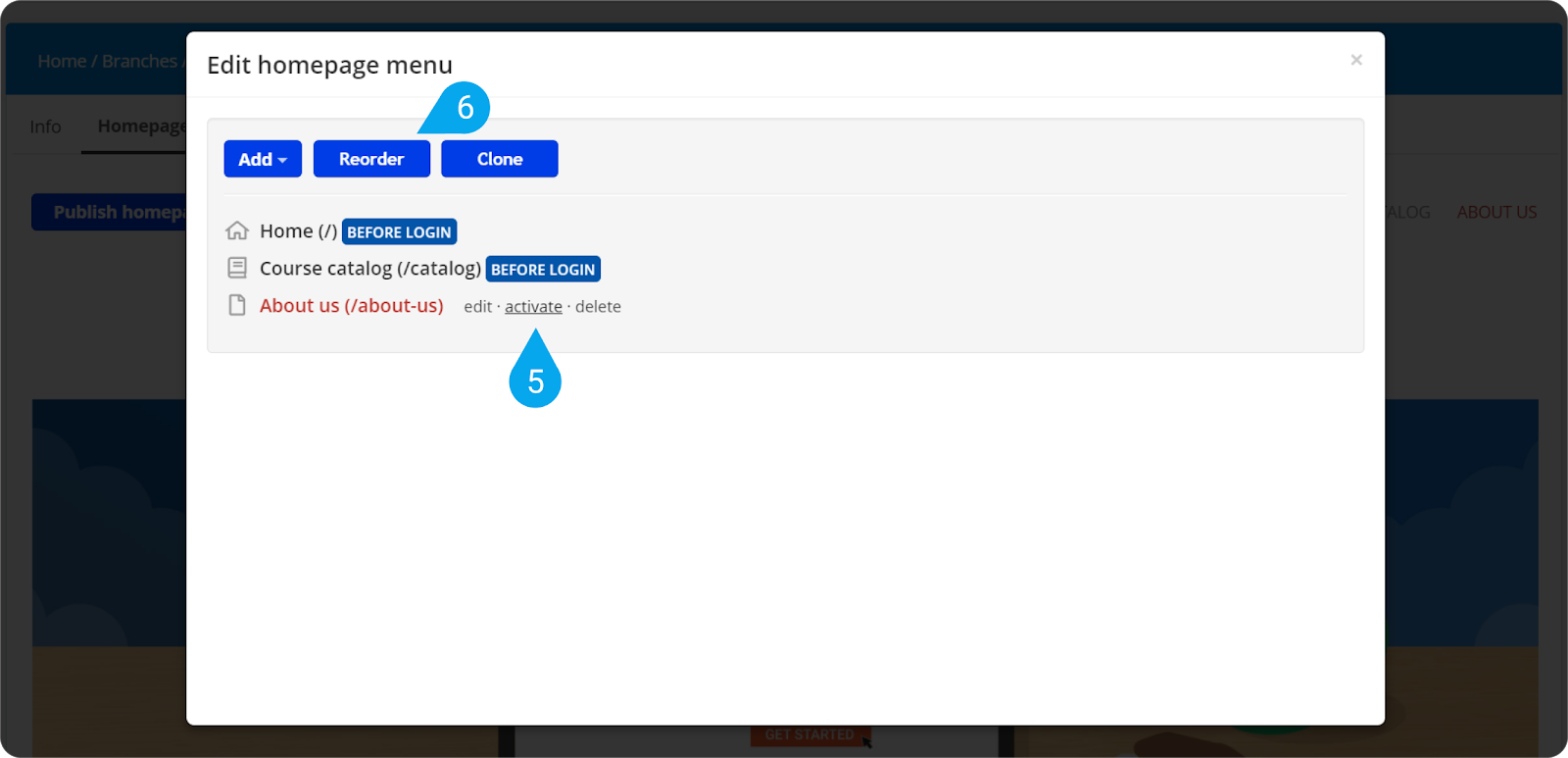 5. Close the dialog box and then click on the page you'd like to build (7).

To build your page, add sections following these steps.