With TalentLMS you can add video units to enrich your course content. In this article you will learn how to create a video unit by capturing video and related audio from your screen directly.
To create captured video from your screen:
1. Sign in to your TalentLMS account as an Instructor and go to the page of the course you want to update.
2. Click Add and from the drop-down list, choose Video (1).



3. Click Use a video (2) and, then, Record screen (3).

4. On the dialog box that pops up, choose what you want to share:

Entire Screen: to select the whole screen
Window: to select a specific application window
Browser Tab: to select a specific browser tab
Note:
In MacOS screen recording is only supported in Google Chrome.
5. Select the item you want to share and click Share (4).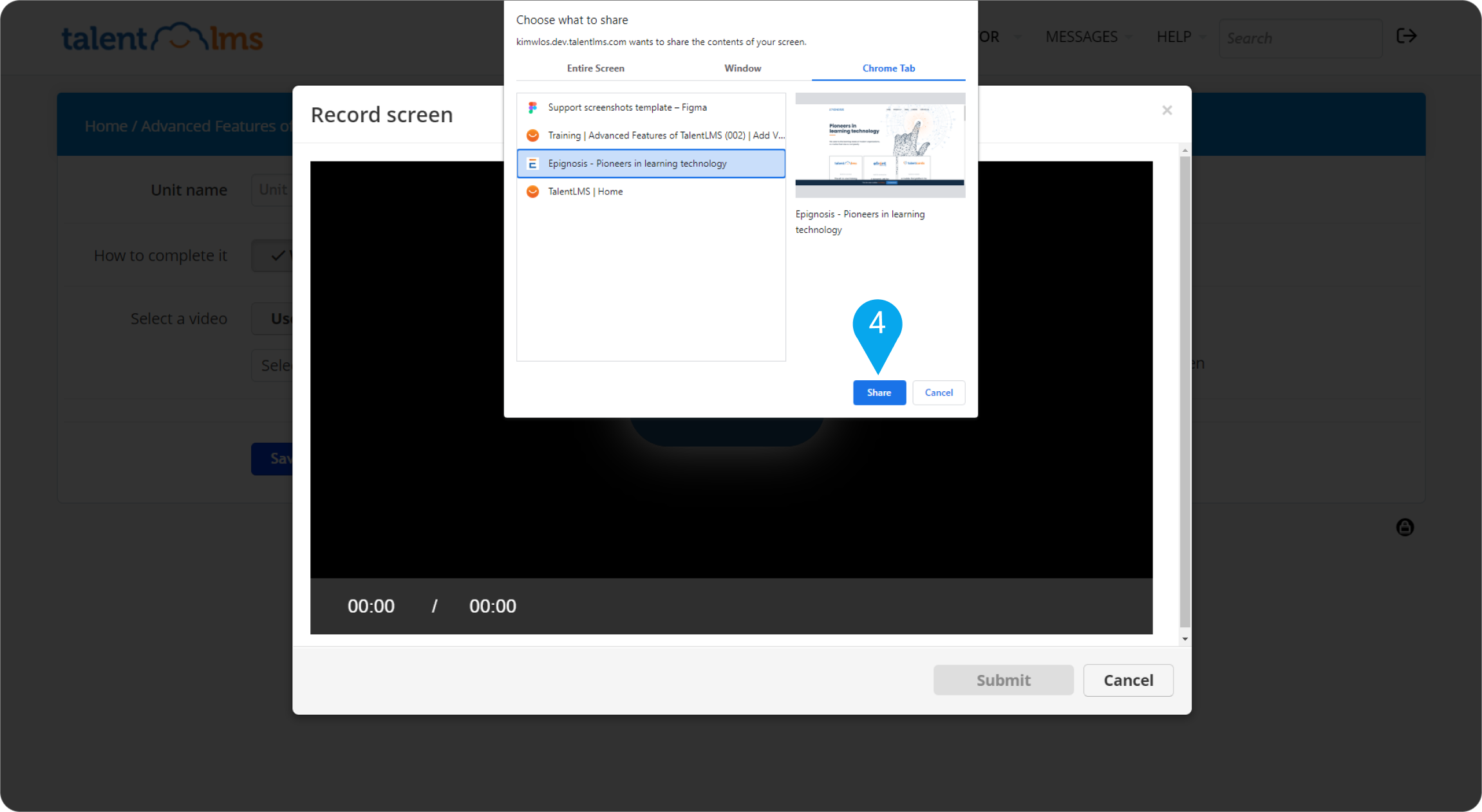 6. Click Record (5) to start recording your screen.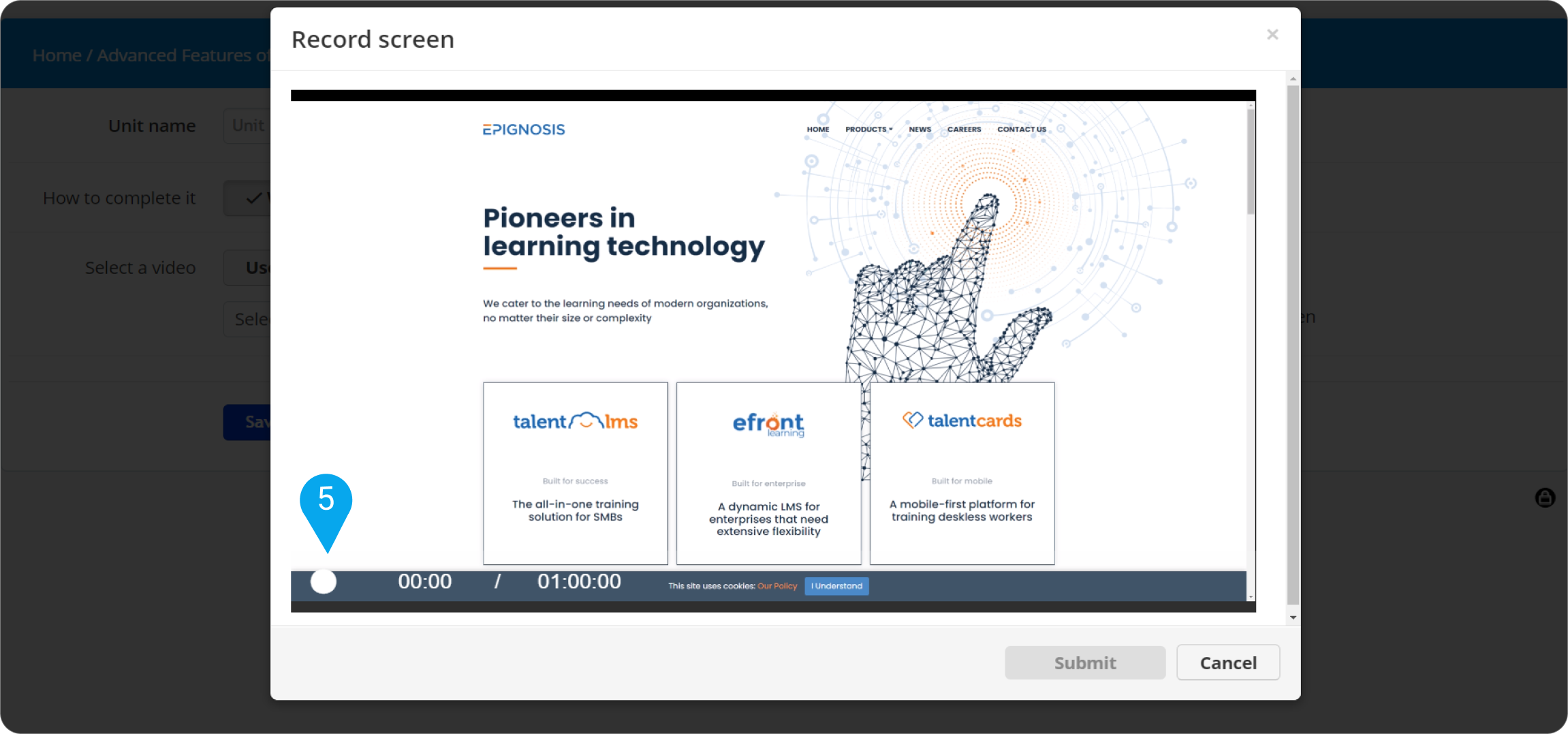 Note:
Audio is captured during the recording.
7. During the recording you see the REC symbol (6). When you have the content you need, click Stop (7) to stop the recording.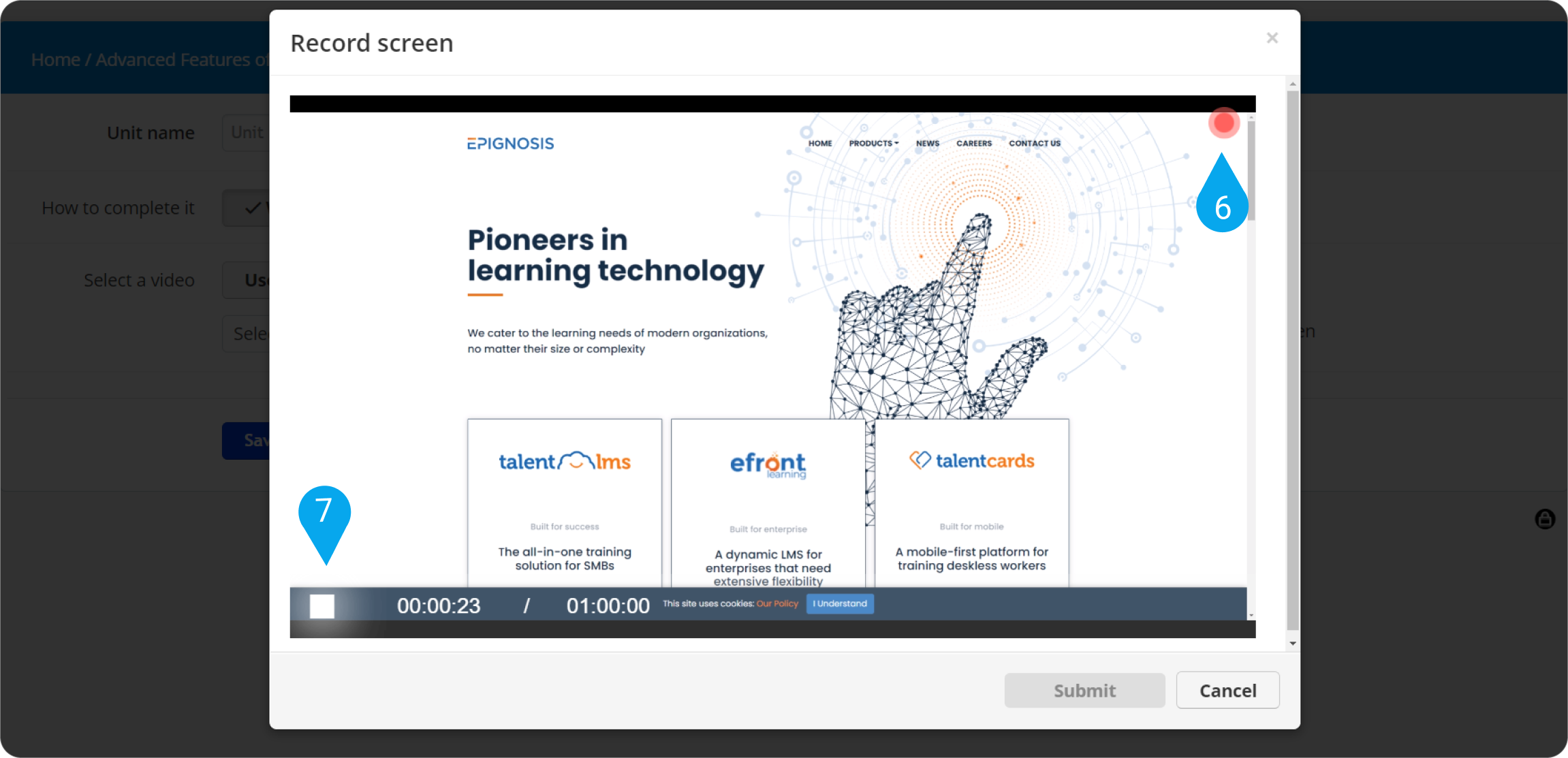 Note:
The minimum allowed duration of your recording is 5 seconds, and the maximum is 1 hour. If your recording lasts less than 5 seconds or more than 1 hour, it cannot be submitted. Depending on the duration of the recording, it may take a while until the recording has been uploaded.
8. Click Play (8) to preview your recording before submitting it. To save the recording in the course files click Submit (9).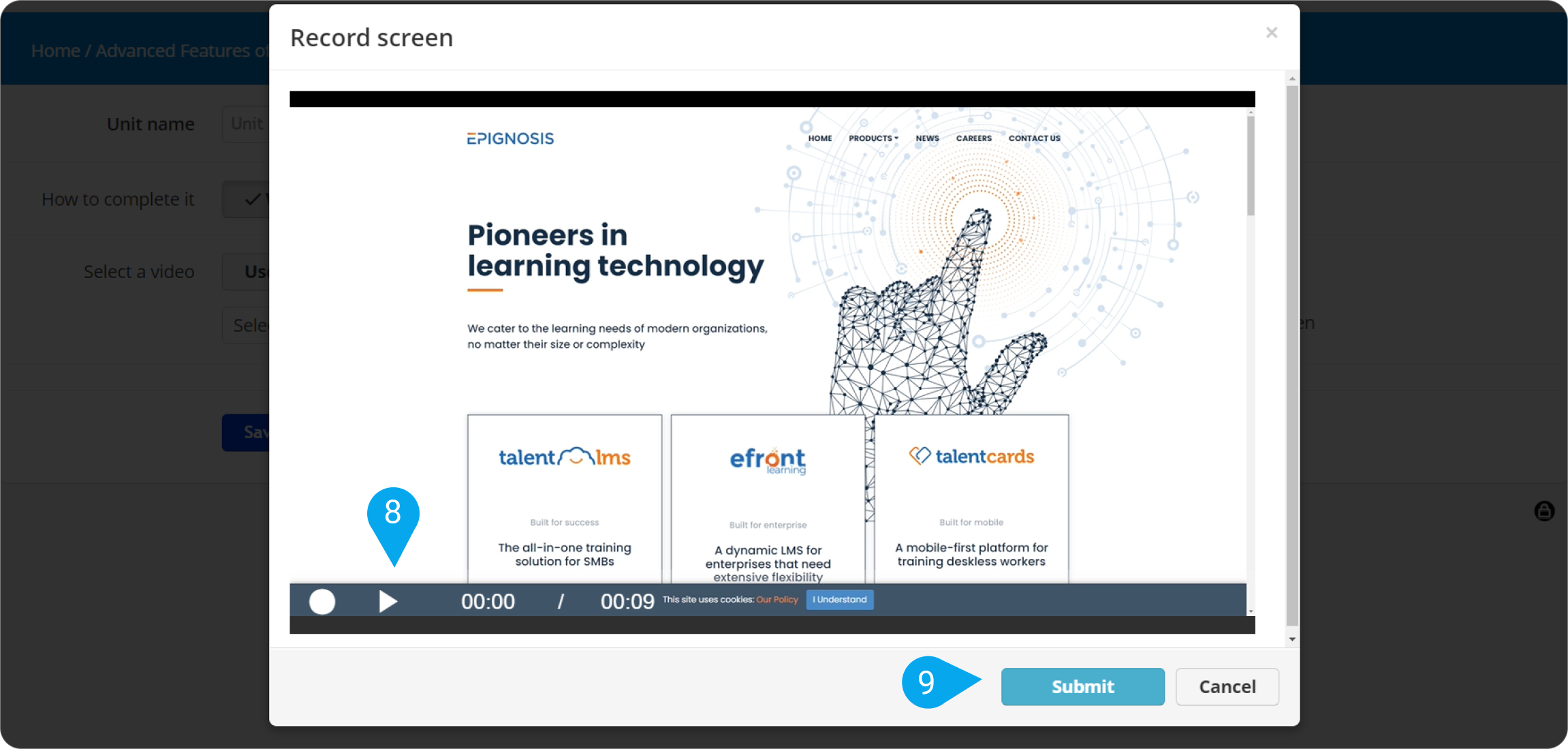 9. Type a name for your unit and click Save and view to add it to the course content.