TalentLMS allows instructors to download users' assignment submissions.
To download assignment submissions:
1. Sign in to your TalentLMS account as an Instructor and click Assignments & ILT (1).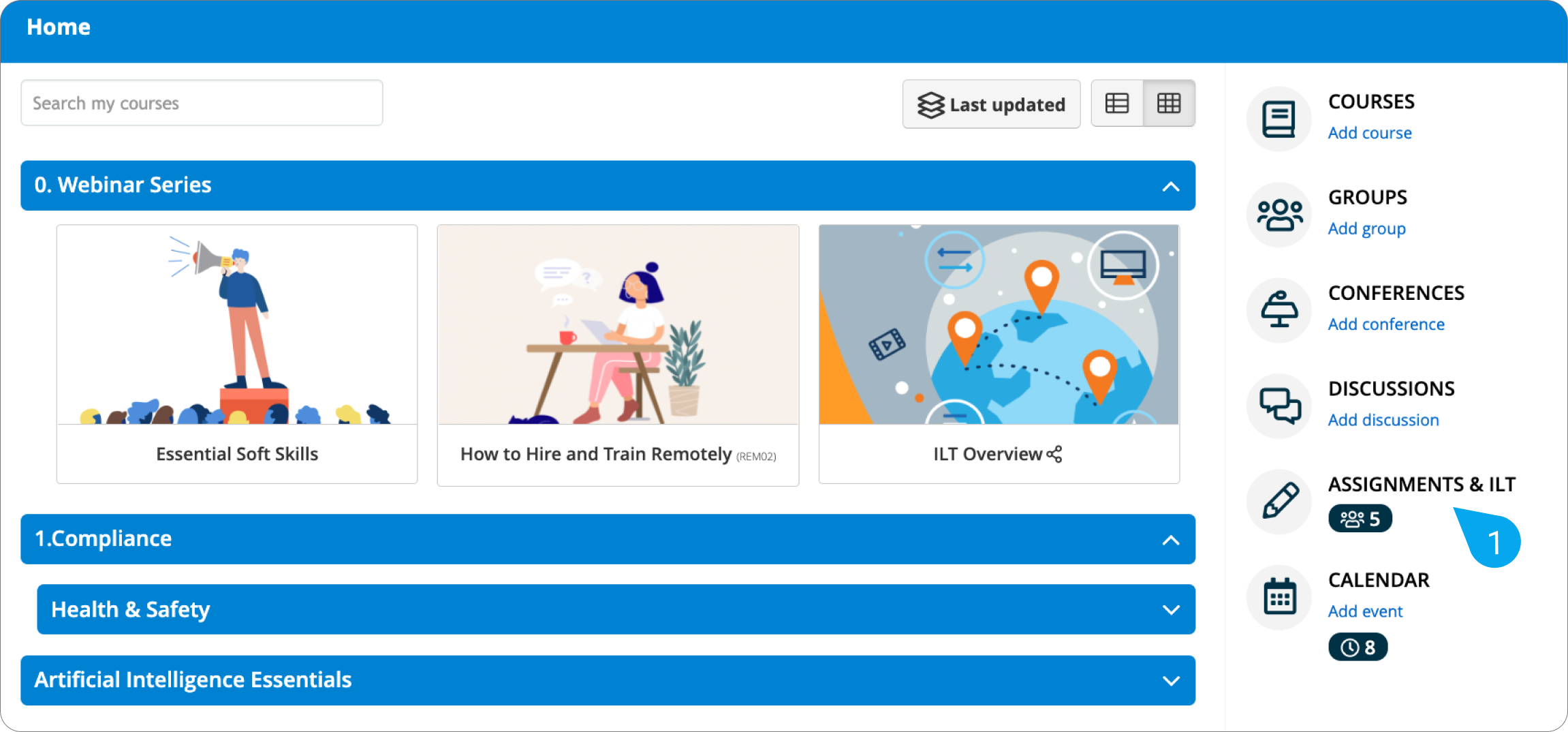 Alternatively, go to the course that contains the assignment unit you want to download submissions from. From there, hover your cursor over the unit, and click submissions (2).

2. You can view all assignment submissions on the next page. Hover under Options and click Download answer (3) for any user whose submission you want to download.

Note: You can download any answer type except the 'text reply' answers from a learner.