To save you valuable time, TalentLMS lets you create new content by capturing video or audio without the use of a third-party application, just your browser and a webcam.
To create captured video or audio content, follow these steps:
1. Sign in to your TalentLMS account as an Instructor and go to the page of the course you want to update.
2. Click Add and from the drop-down list, choose Video or Audio (1):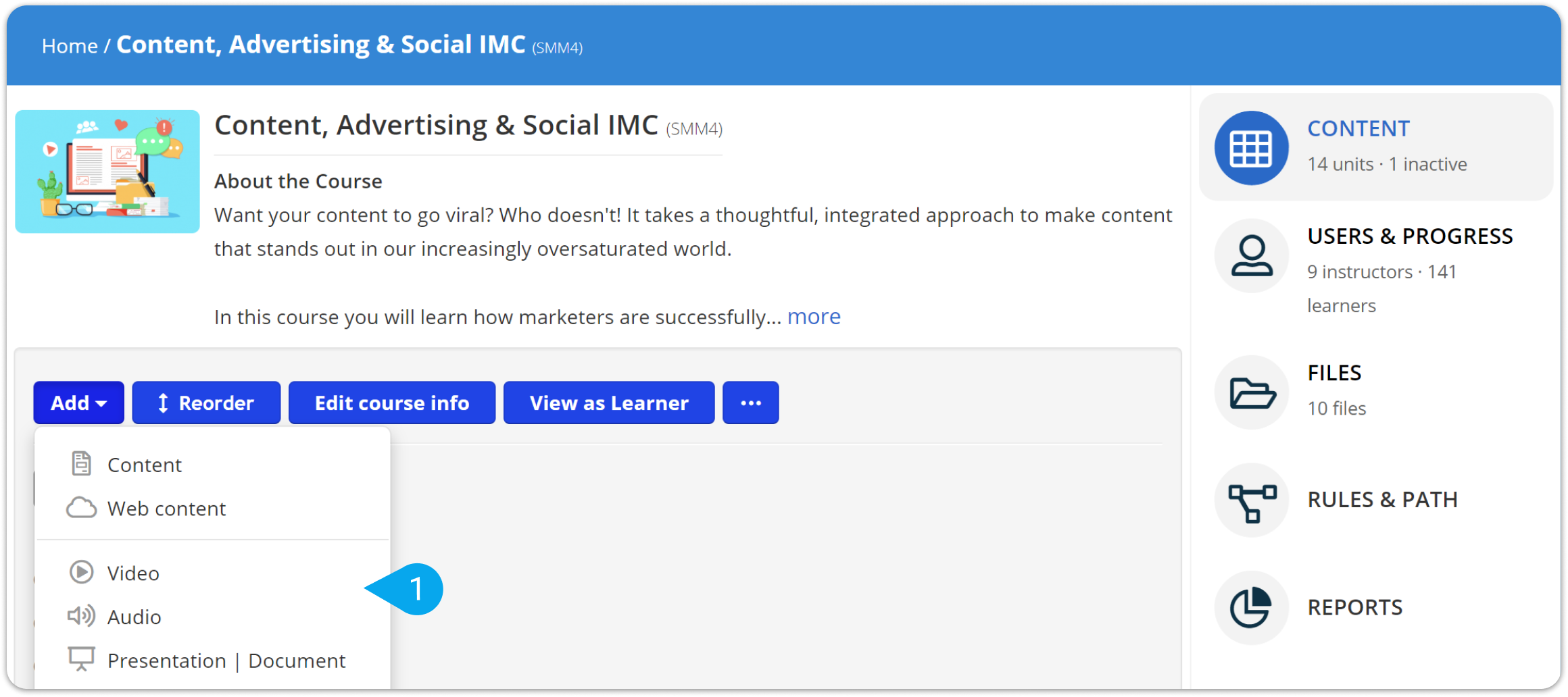 For video units: In the Select a video section, click Use a video (2) and, then, Record video (3).

Note: Video recording is not available for content creation in macOS & iOS devices (MacBook, iMac, iPad, iPhone).
For audio units: Click Record audio (4).
3. On the dialog box that pops up, click the record to initiate the recording.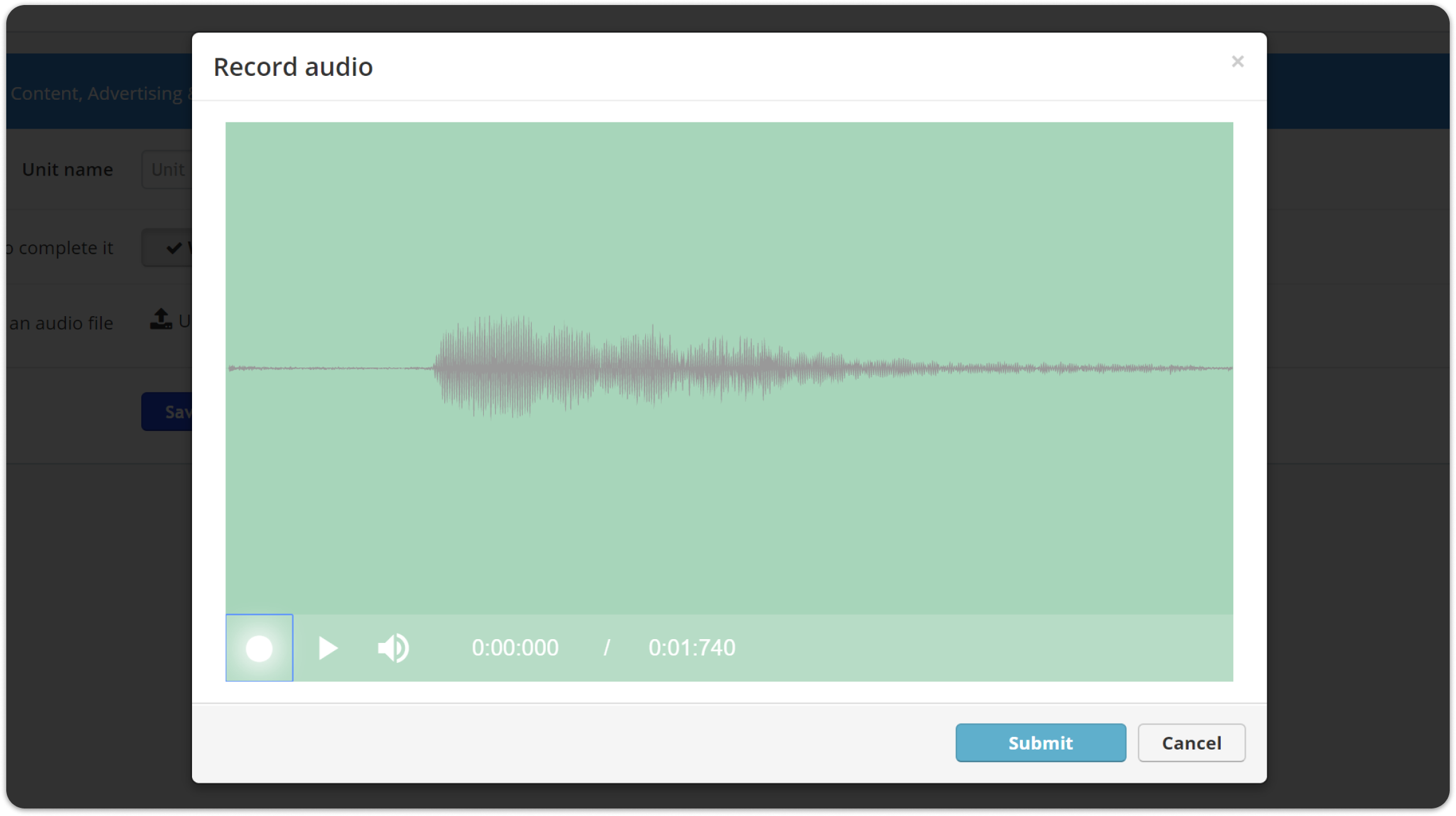 4. When you have the content you need, click
stop
, to stop the recording.
Click
play
to preview your recording before submitting it.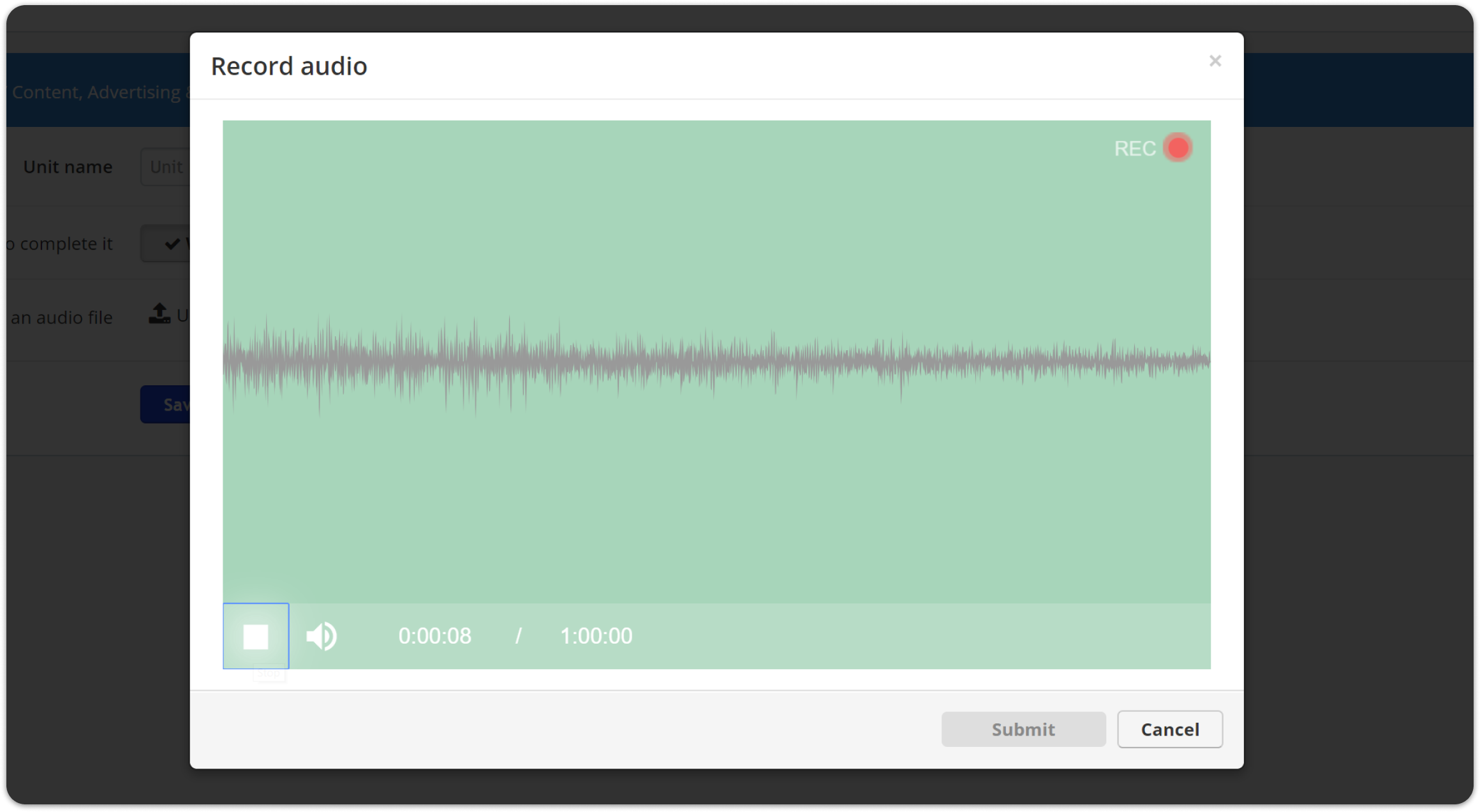 Note:
The minimum allowed duration of your recording is 5 seconds, and the maximum is 1 hour. If your recording lasts less than 5 seconds or more than 1 hour, it cannot be submitted.

5. Click Submit to save the recording in the course files.
6. Type a name for your unit and click Save and view to add it to the course content.


Note:
Even if you don't save the video/audio unit that contains your recording, the file remains available in the course files for later use.