TalentLMS lets you schedule your reports and email them to your preferred recipients automatically on a weekly basis.
To set up your first scheduled report, follow these steps:
1. Sign in to your TalentLMS account as Administrator and go to Home > Reports.
2. On the right-hand panel, click the type of report you want to schedule (i.e., User reports, Course reports, etc.).
3. Go to the page of the report you want to schedule.
4. Click the drop-down symbol on the green Export in Excel button and, from the drop-down list, choose Schedule (1).

5. On the slider bar, set the email cycle in weeks (2) and, from the drop-down list, choose the day (3) it begins.
6. Click Custom recipients (4) and, in the text area, type the recipients' email addresses (5) as a space-separated list.
Note:
You can also add recipients that aren't registered to your portal.
7. Click Schedule to save your settings.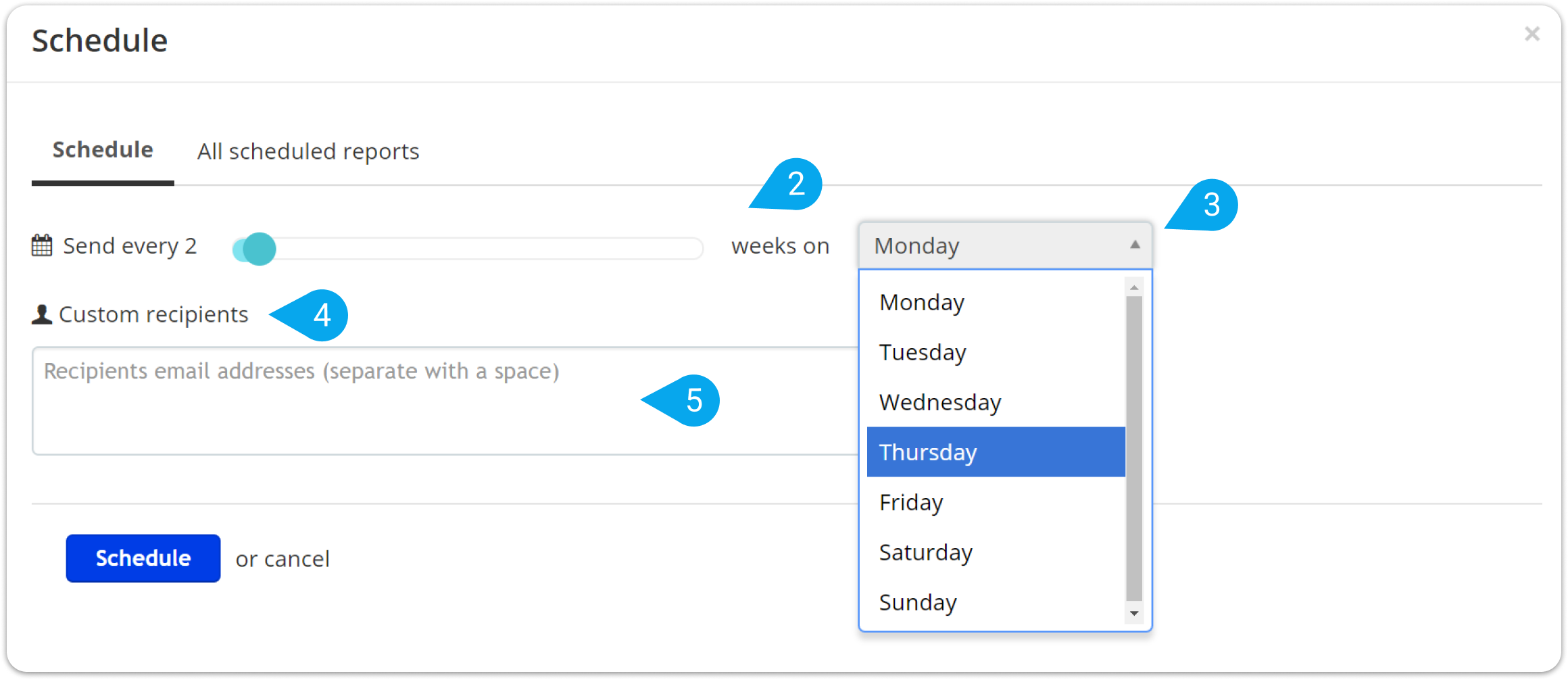 From now on, when you click the
drop-down symbol
on the green
Export in Excel
button, you see the date of the next scheduled email
(6)
instead of the
Schedule
option, displayed in the following format:
Next run [date] (every [cycle] weeks)
.

Click it if you want to edit or
Delete (7)
your scheduled email.

Well done!
Now you can send each report automatically to all interested parties.