TalentLMS lets you customize your badges and bring your brand's unique elements into your users' gamification experience.
Here's how to make the TalentLMS badge sets your own in a few steps:
1. Sign in to your TalentLMS account as Administrator and go to Home > Account & Settings.
2. Go to the Gamification tab and, in the Badges section, click Customize badges (1).

3. From the Choose your default set (2) drop-down list, choose one of the available badge sets to customize:
Old School
Stickers
Evolution
4. Click the badge you want to modify.
5. Click the badge name (3) to replace it with a custom name.
6. Click Upload badge (4) to change the badge image.
Note:
Your badge image must be at least 200×200 px.
7. Repeat the process for all the badges in your set to create your own unique and fully customized version.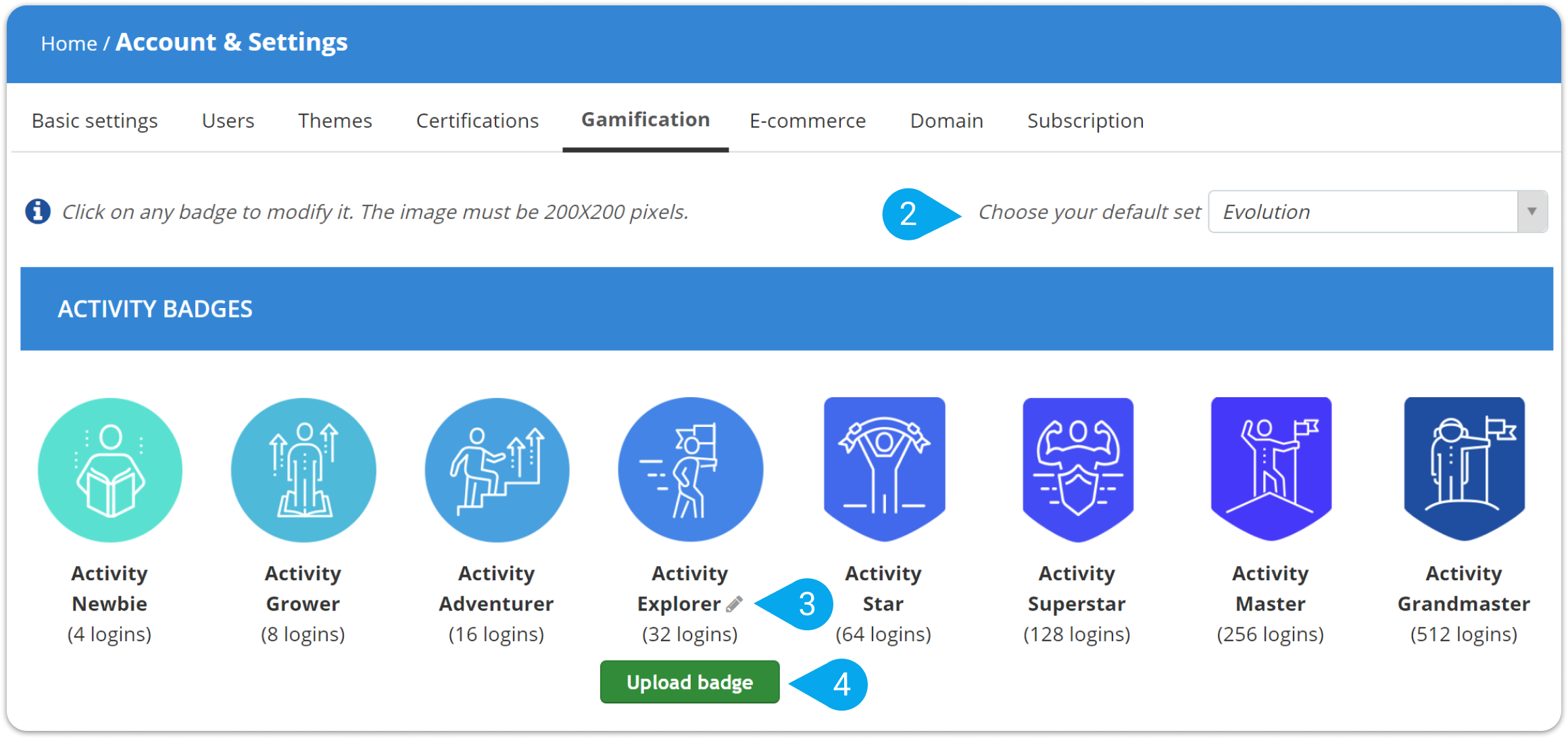 Note:
To restore a badge to its default version, just click the
reset symbol (5).