To save you time and effort, TalentLMS lets you exclude multiple users from emails through the import function.

Here's how in a few steps:
1. Sign in to your TalentLMS account as Administrator and go to Home > Import-Export (1).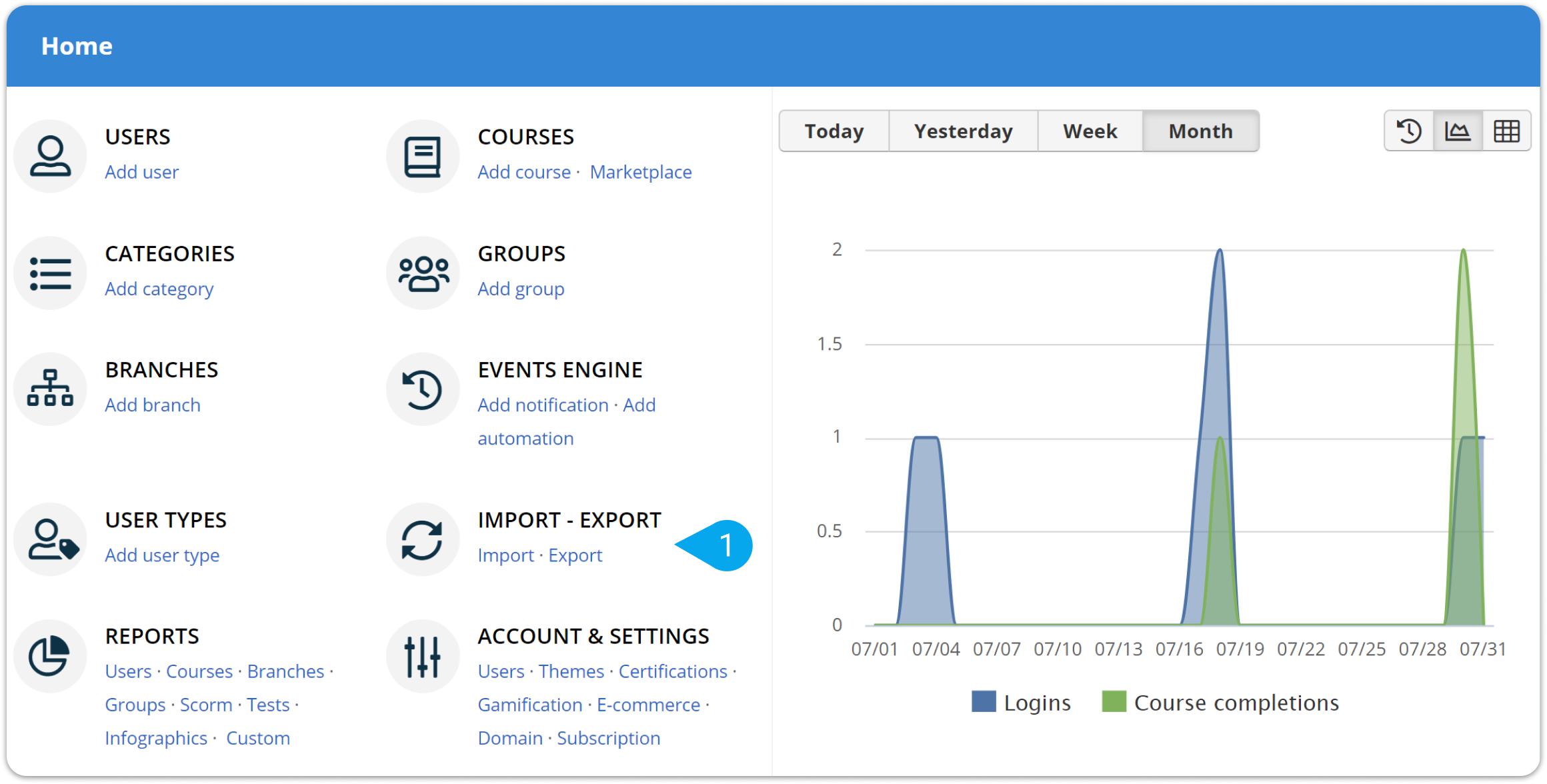 2. To exclude multiple users from emails, choose one of the three available methods:
In the Import description (2) text area, type the attributes required for your mass action on the first line (i.e., Login; Exclude-from-emails). Press Enter to change line and type the corresponding values for the first user you want to exclude (e.g., username; YES). Change line and repeat for as many users as you need. To view the provided guidelines, click View cheatsheet.
Note: Login must always be your first column. The import limit is 250 lines.
If you have the required user data in an Excel document, then copy and paste them in the Import description text area.
Alternatively, upload an Excel or CSV file containing your user data in the Drop a csv or excel file here or browse area (either drag and drop it or click to upload from your local disk).
Note: The column names in your Excel document must match the required attributes (i.e., Login, Exclude-from-emails). To do it correctly, first, take a look at our sample Excel document (click Sample excel file to download).
3. Click Import (3) to complete the process.