TalentLMS lets you add instructor-led training units to your courses (classroom-based and webinars) to enhance your users' learning experience.
To export the users that have registered to your sessions:
1. Sign in to your TalentLMS account as Instructor.
2. Go to the page of the course you have created your ILT unit in.
3. Hover over the name of the ILT unit. From the choices that appear on the right of the ILT, click edit (1).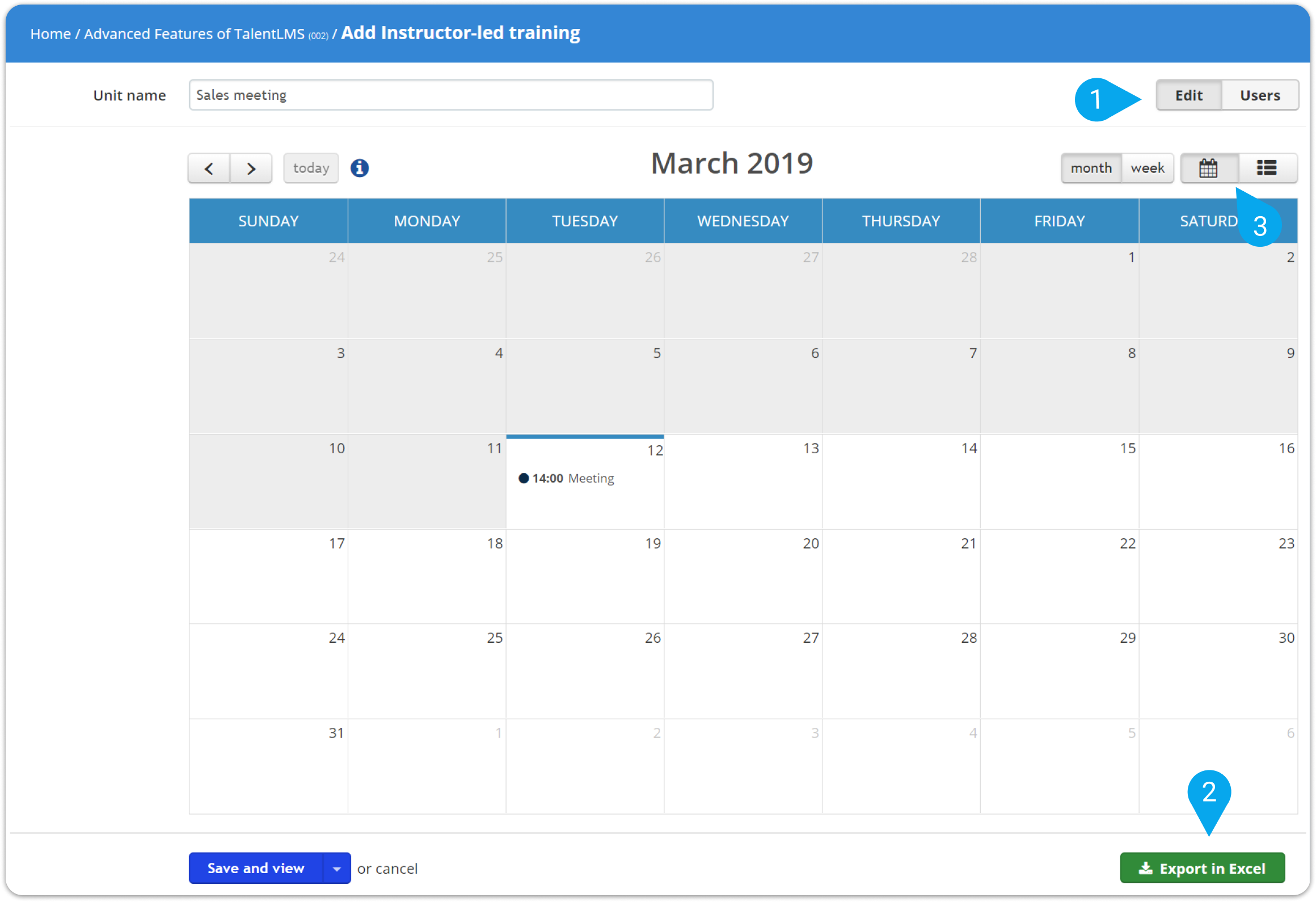 4. Click the Export in Excel (2) button which is available on both calendar (3) and list view (4).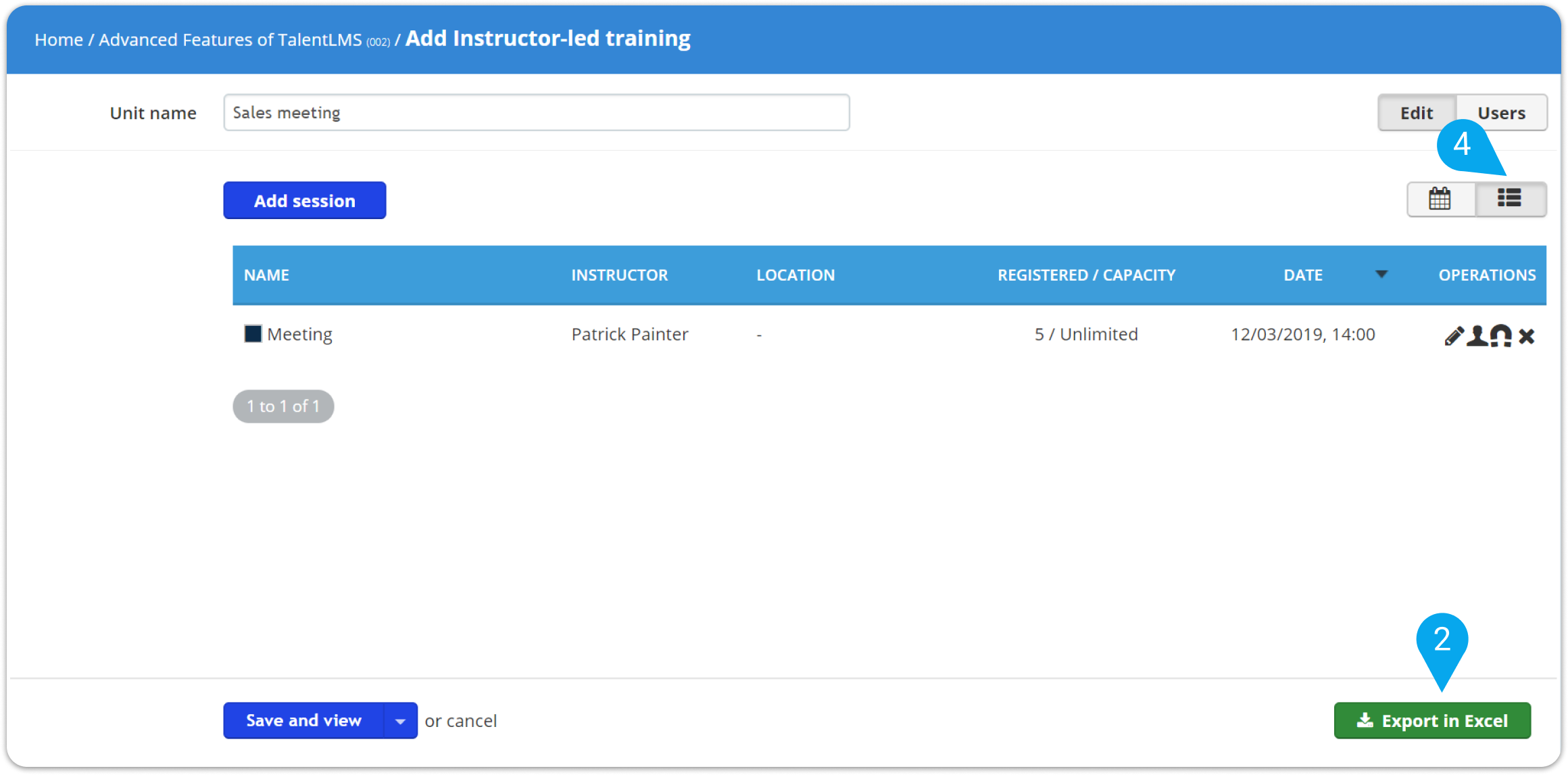 That's it!
You have successfully exported an ILT report.
The downloaded export file includes information about:
1. The users assigned to the session(s) of the ILT:
Name

Email

Grade Date

Status
2. Details of the ILT unit:
Session name

Multi-session name

Instructor of each session

Date

Duration

Capacity

Type

Location (if it was a classroom-type session)