TalentLMS lets you manage the structure of a course using Sections as dividers between units. Sections allow you to better organize the content you added and give you granular control over how you share it.
Here's how to add a Section:
1. Sign in to your TalentLMS account as Instructor and go to the page of the course you want to modify.
2. Click Add and select Section (1). The section will be added at the end of the course.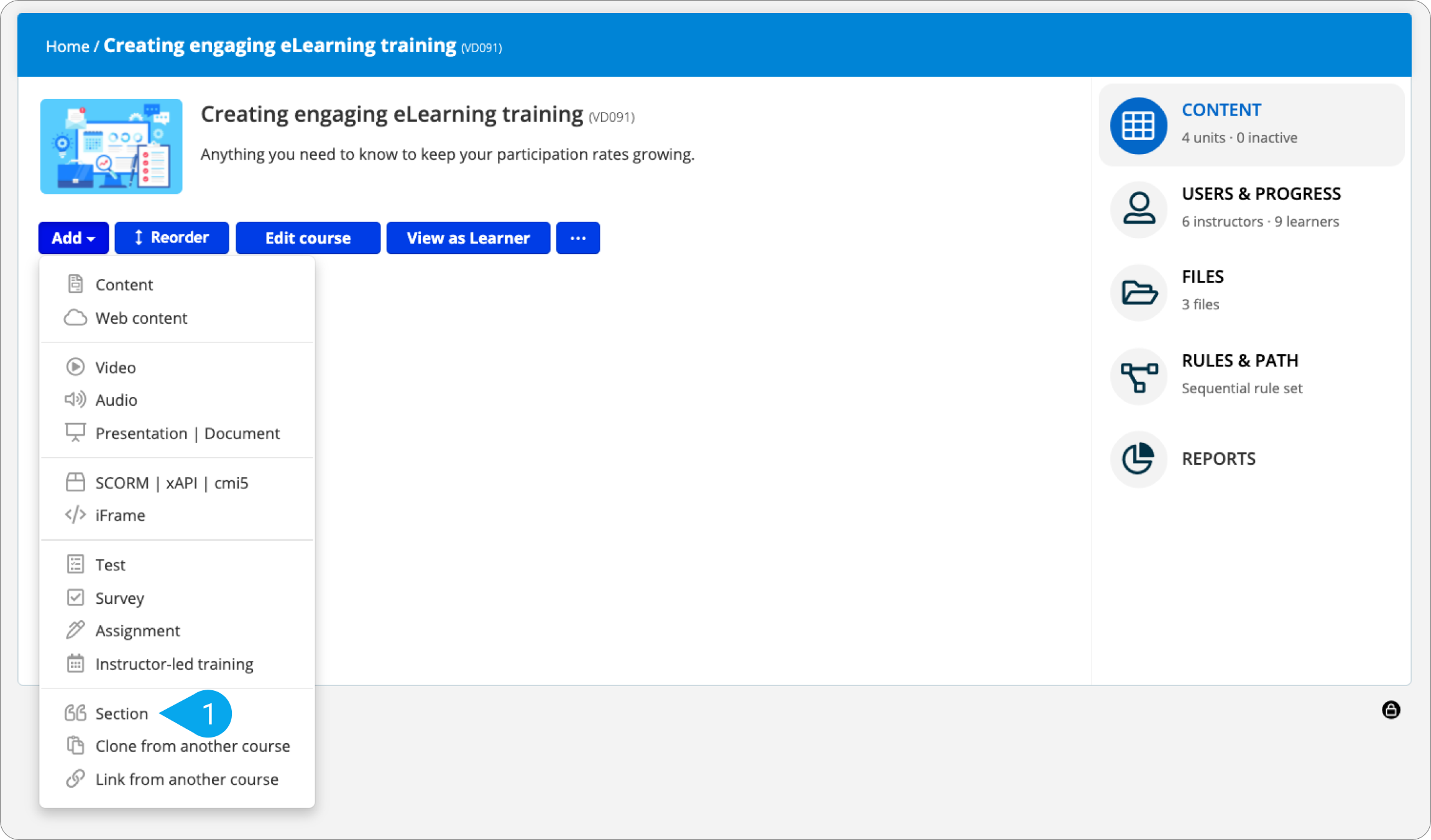 3. Point to the Section to change name, delay availability or delete (2).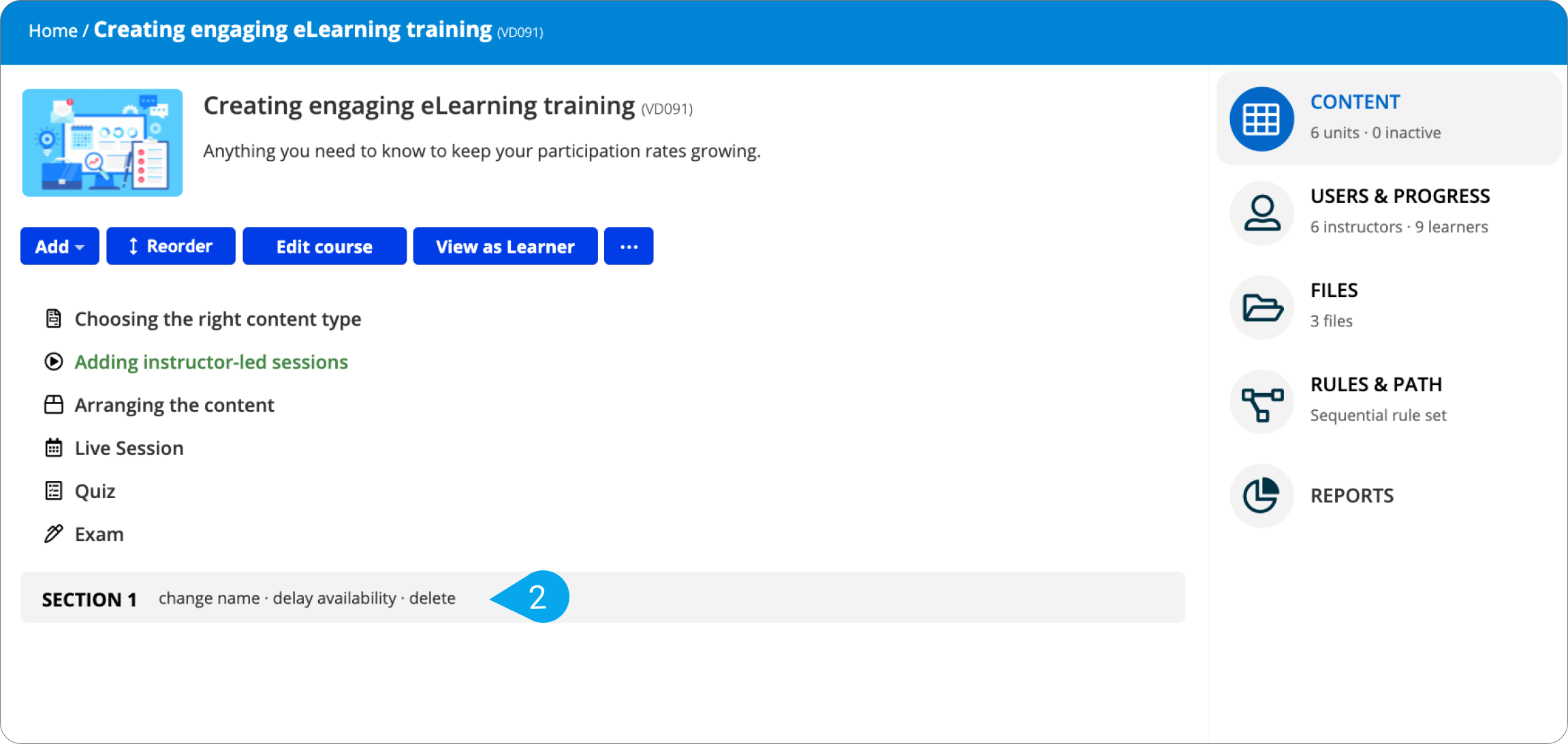 4. You can create as many Sections as you need in a course. It's good practice to use them for grouping similar units. For example, you can group self-paced units under one section titled Introduction. Then, add another section to highlight the Live training. Finally, group all tests and assignment units under a section titled Evaluation. This type of grouping helps the user clearly identify the different teaching methods you provide and easily transition from one part of the course to the next.
To put Sections in the order you'd like, click Reorder (3) and drag-and-drop where needed.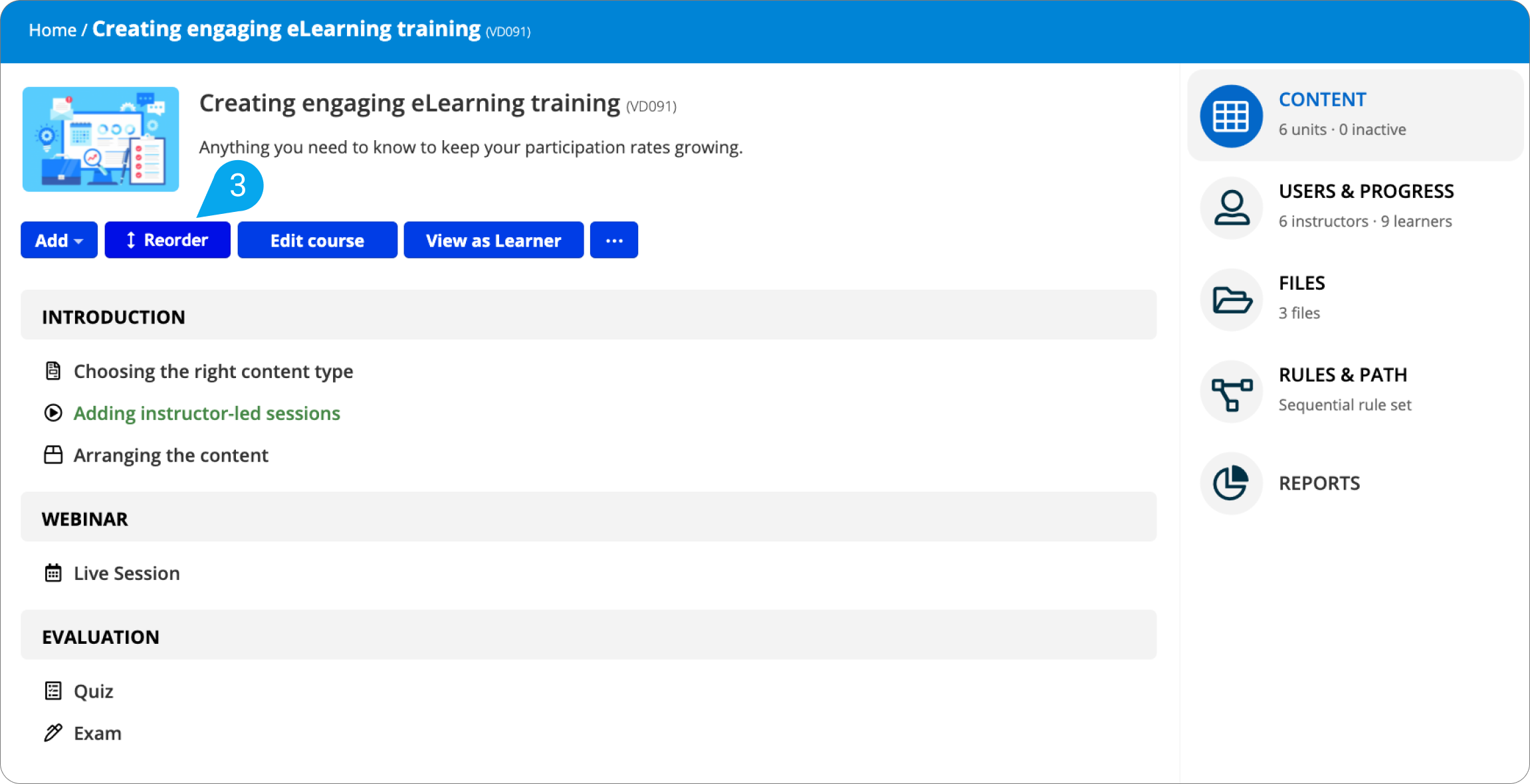 Note: If you want to reorder a Section including its units, click Reorder (1), hover over the desired section and tick the checkbox next to its name (2). You can untick any units that need to stay put before you drag the section and the selected units to their new place in the course.