When a learner opens an assignment unit, they see the assignment description (i.e., what they're expected to do), and five options for submitting an answer:
Text reply
Upload a file
Record Video
Record Audio
Record Screen
Here's how learners can reply by submitting a screen recording:
1. Click Record screen (1).


2. On the dialog box that pops up, you can choose between:
- the Entire Screen: to select the whole screen
- a Window: to select a specific application window
- a Browser Tab: to select a specific browser tab
3. Select (2) the item you want to share and click Share (3).
Note: In MacOS screen recording is only supported in Google Chrome.
4. Click Record (4) to start recording your screen.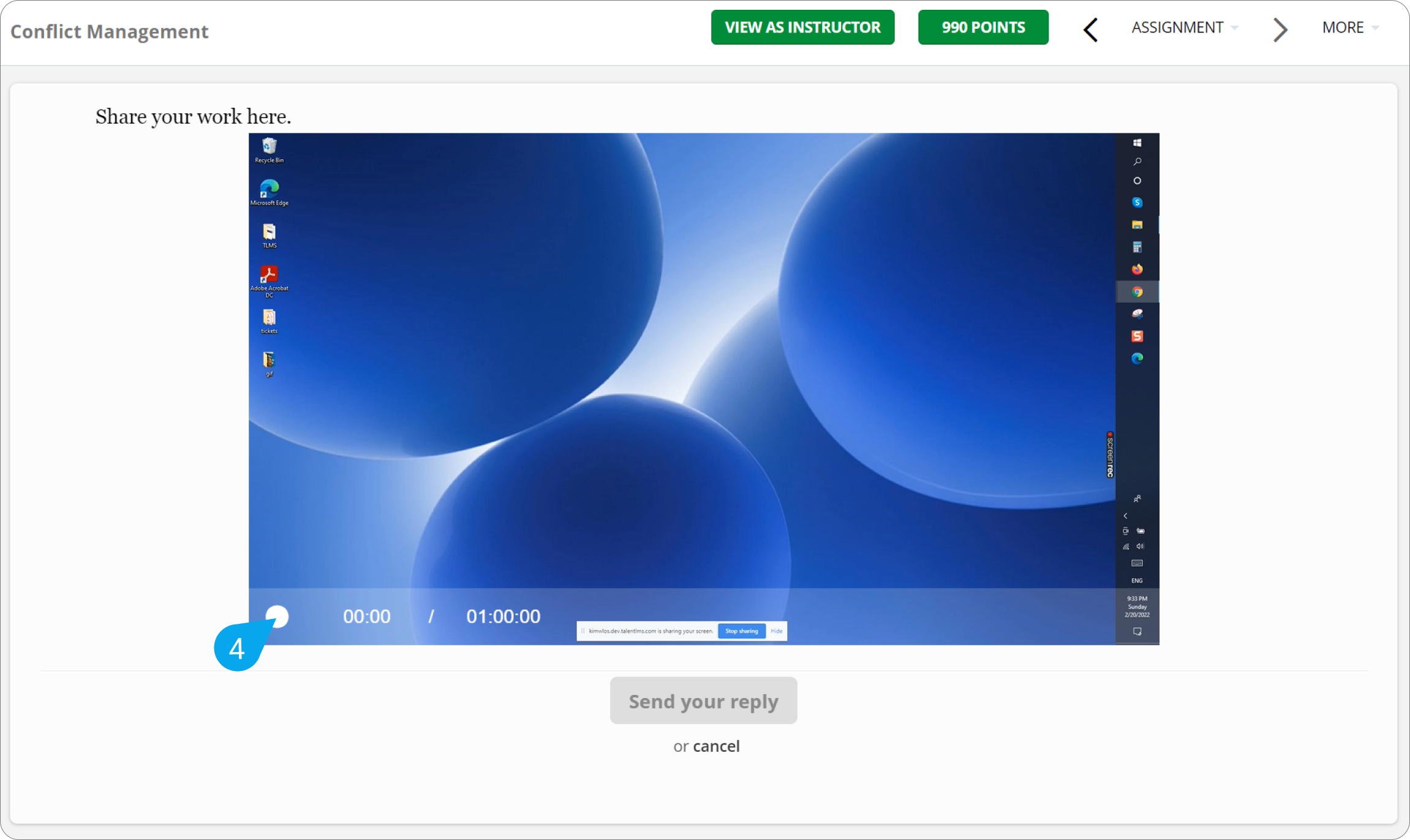 Note: Audio is captured during the recording.
5. During the recording you see the REC symbol (5). When you have the content you need, click Stop (6) to stop the recording.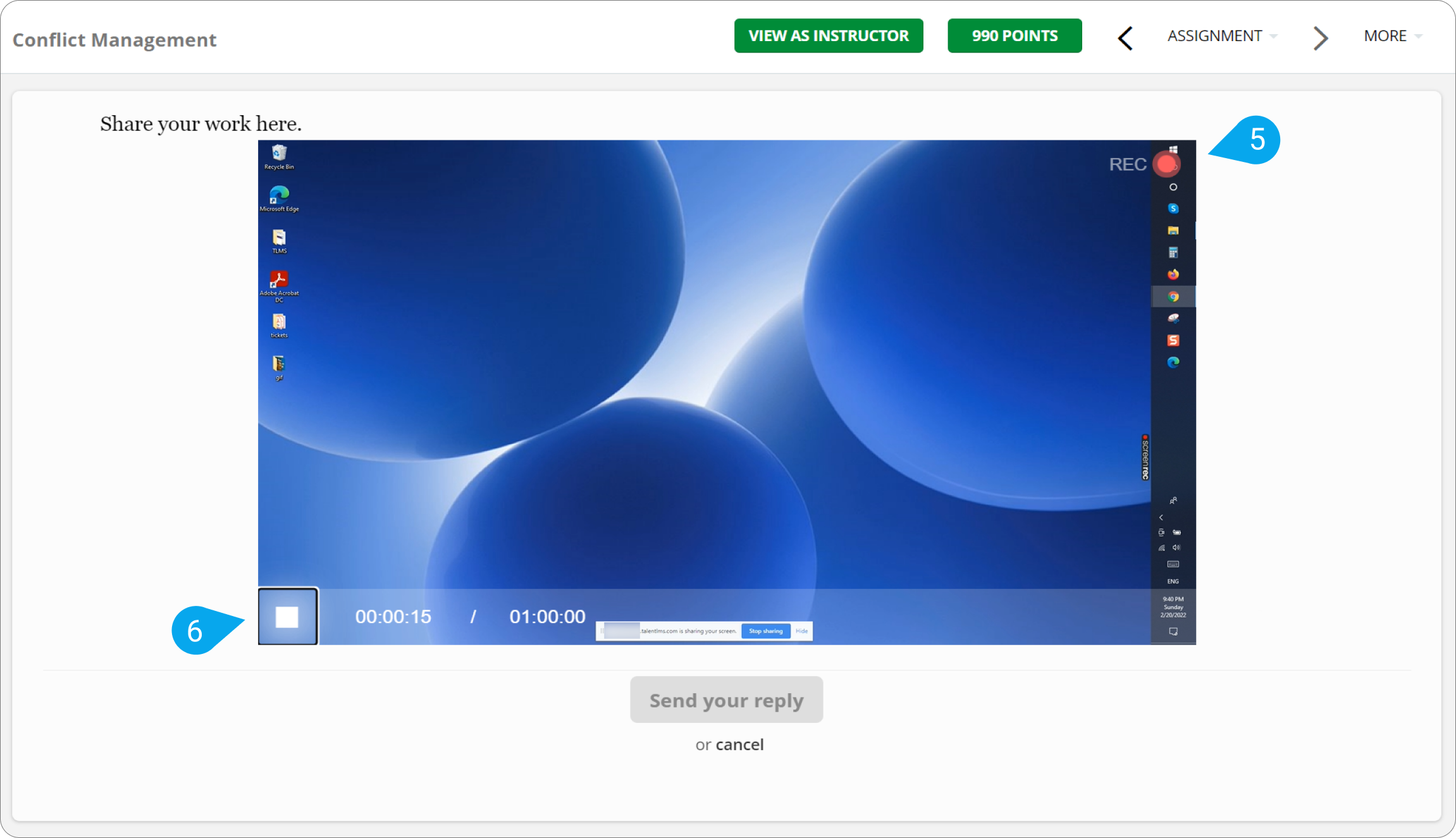 Note: The minimum allowed duration of your recording is 5 seconds, and the maximum is 1 hour. If your recording lasts less than 5 seconds or more than 1 hour, it cannot be submitted.
6. To preview the recording before submitting it, click play (7).
7. Click Send your reply (8) to submit the recording.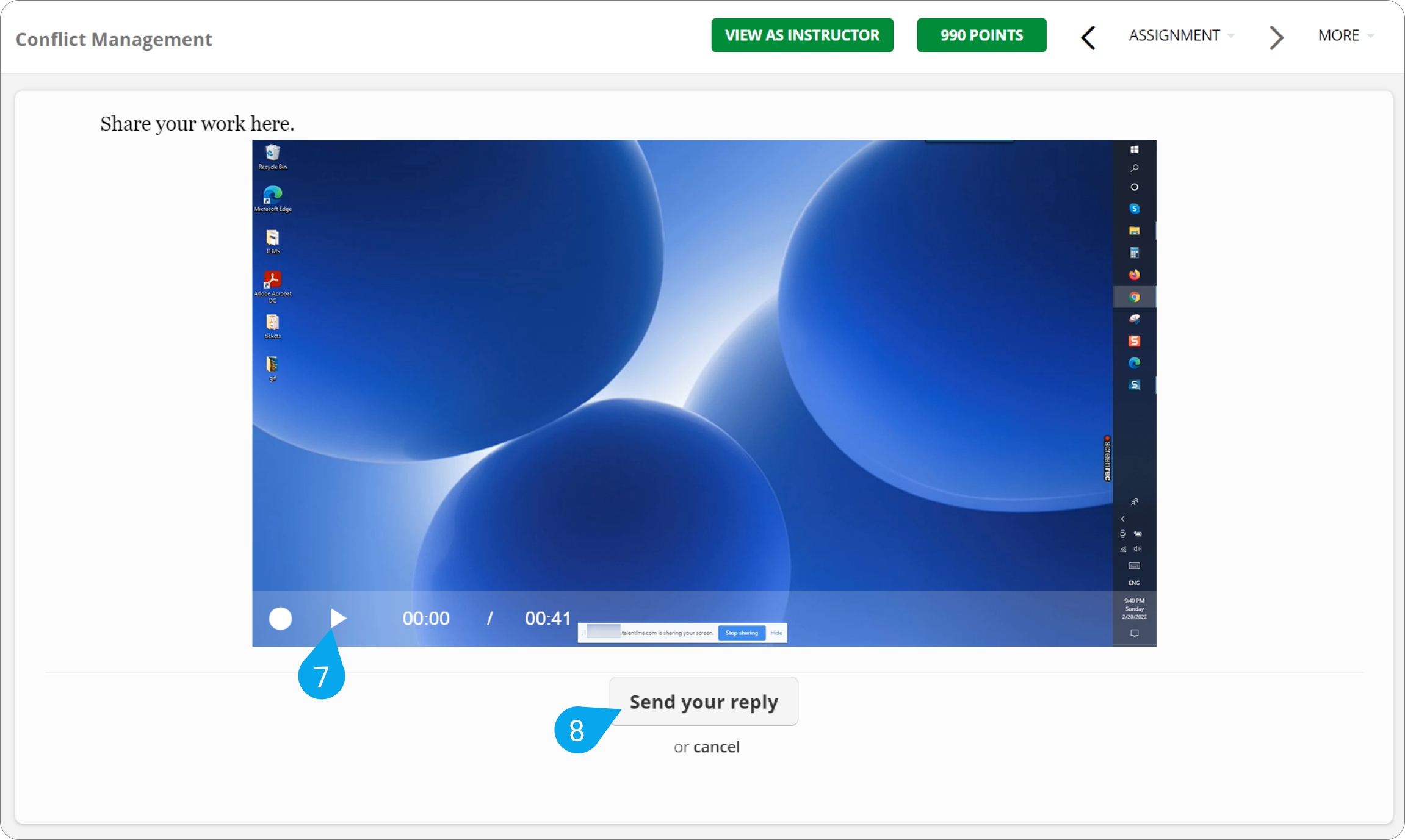 Note: Depending on the duration of the recording, it may take a while until the recording has been submitted.