To interact with their instructors and engage with their courses, even more, TalentLMS lets your users submit their assignments as captured video or audio files.
Here's how learners can record their answers in a few steps:
When they access a course assignment unit, your learners see the assignment description (i.e., what they're expected to do), and their five options for submitting an answer:
Text reply: Type the answer in the text area.
Upload a file: Submit the answer as a file uploaded from the user's local disk.
Record Video: Submit a captured video file that contains the answer.
Record Audio: Submit a recorded audio file that contains the answer.
Record screen: Submit a screen recording that contains the answer.


If a learner wants to answer with a recording, all they have to do is:
1.
Click either
Record Video
,
Record Audio
or
Record screen
. Find more information about how users can record their screen
here
.
Note:
If it's the first time a learner captures video or audio with TalentLMS, they may be asked to allow access to their camera and microphone through their browser (1).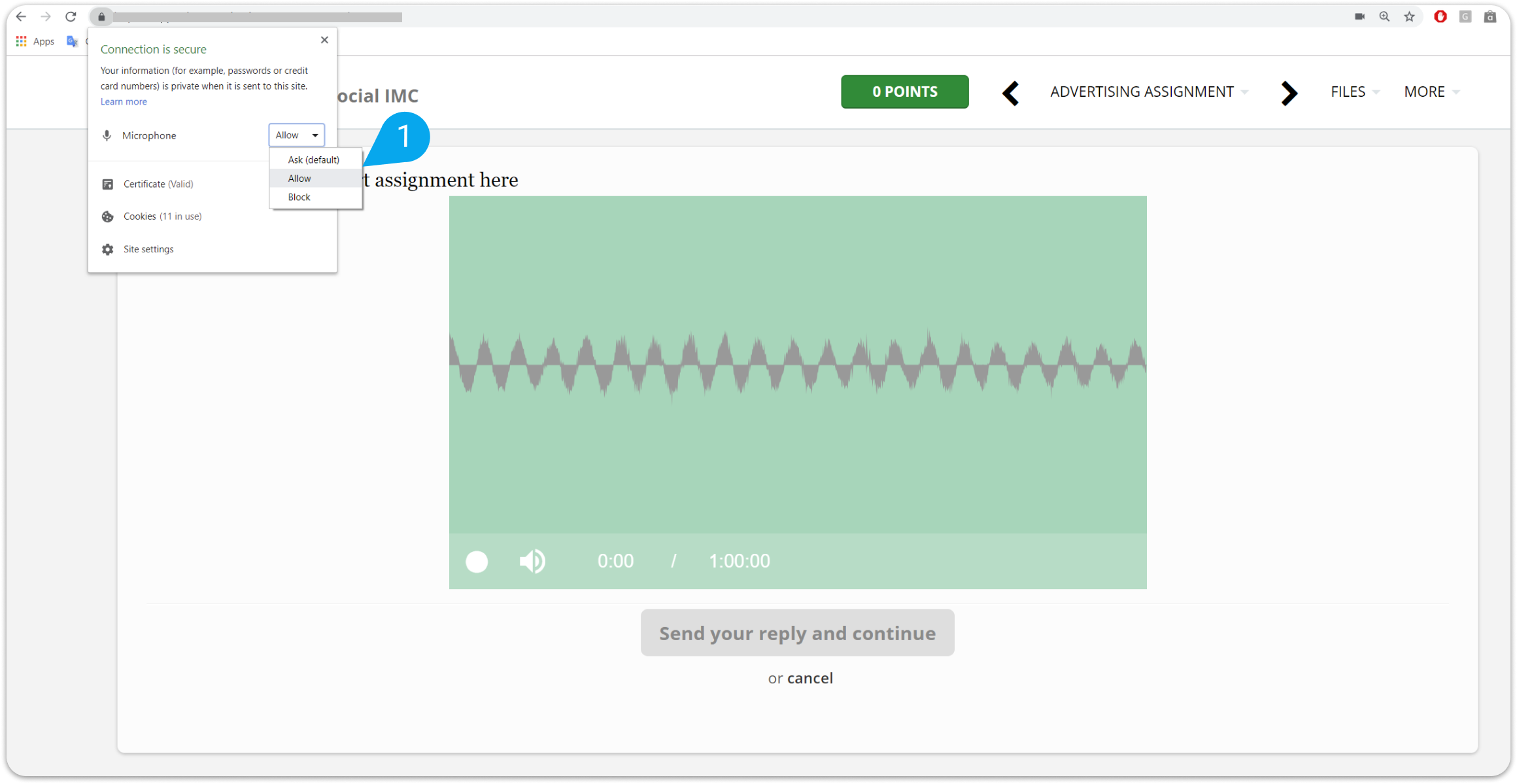 2.
Click
record
to initiate the recording.
3. C
lick stop (3) to stop the recording.
4. Click play, to review the recording before submitting it.


Note:
The minimum allowed duration of a recorded answer is 5 seconds, and the maximum is 1 hour (2). If the learner's recording lasts less than 5 seconds or more than 1 hour, it cannot be submitted.

5. Click Send your reply and continue (4) to submit the recording.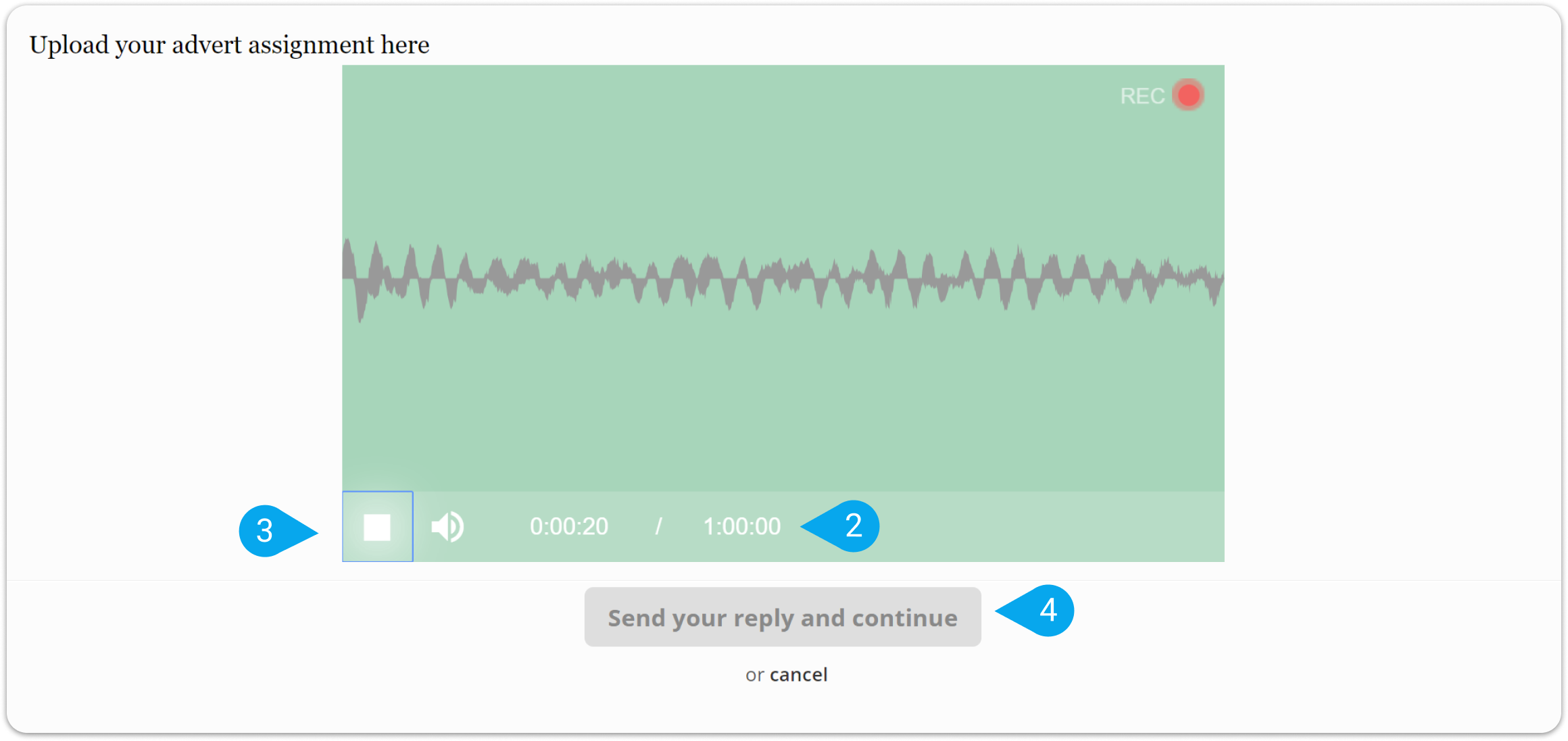 Note:

Video and Audio recording option is not supported in the Internet Explorer.

Video recording is not available for content creation & assignment answers in MacOS & iOS devices (MacBook, iMac, iPad, iPhone). To make a video recording with an iOS device (iPad or iPhone) press the upload file option to add your video recording. Audio recording is available in all above cases.