TalentLMS lets you communicate with your users in real time through a native integration with Zendesk chat (formerly Zopim).
To activate your live chat application, follow these steps:
1. Sign in to your TalentLMS account as Administrator (1) and go to Home > Account & Settings > Themes (2).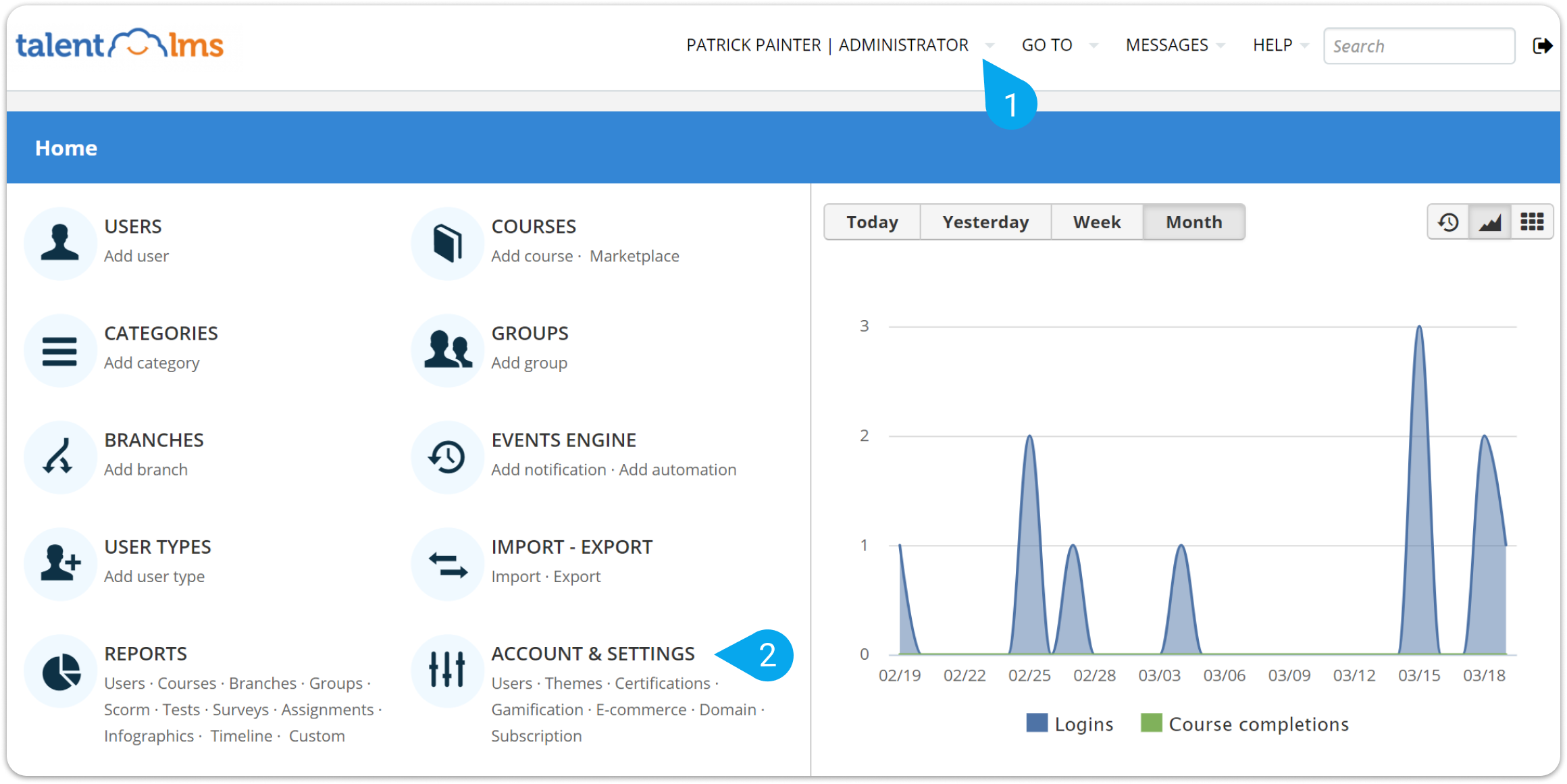 2. Go to the Javascript (3) tab.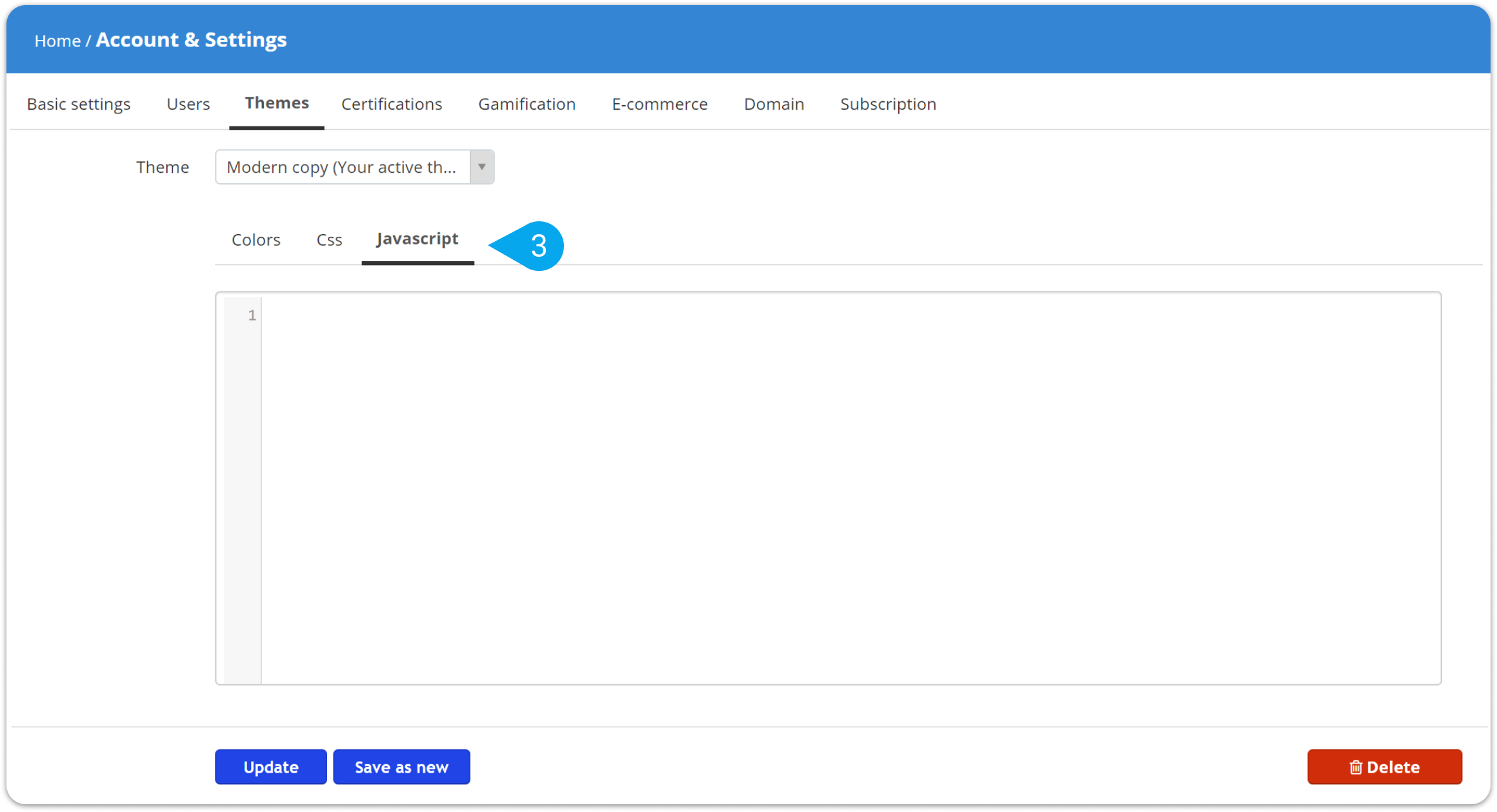 3. Sign in to your Zendesk account and click Settings on the left-hand navigation panel.
4. From the drop-down list, click Chat (4) and Get script from the Widget (5) section.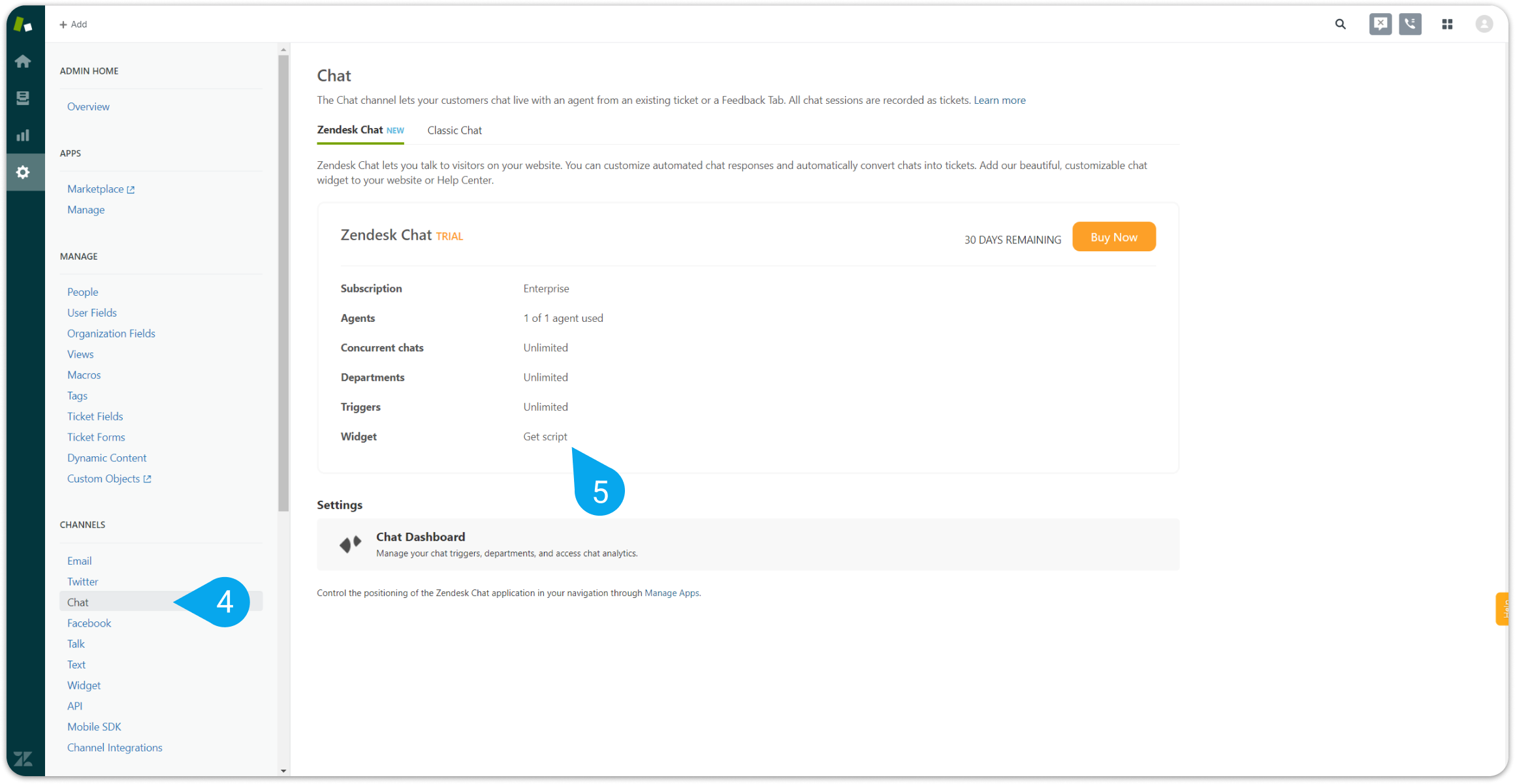 5. Copy the code snippet (6):
<script id="ze-snippet" src="https://static.zdassets.com/ekr/snippet.js?key=################"> </script>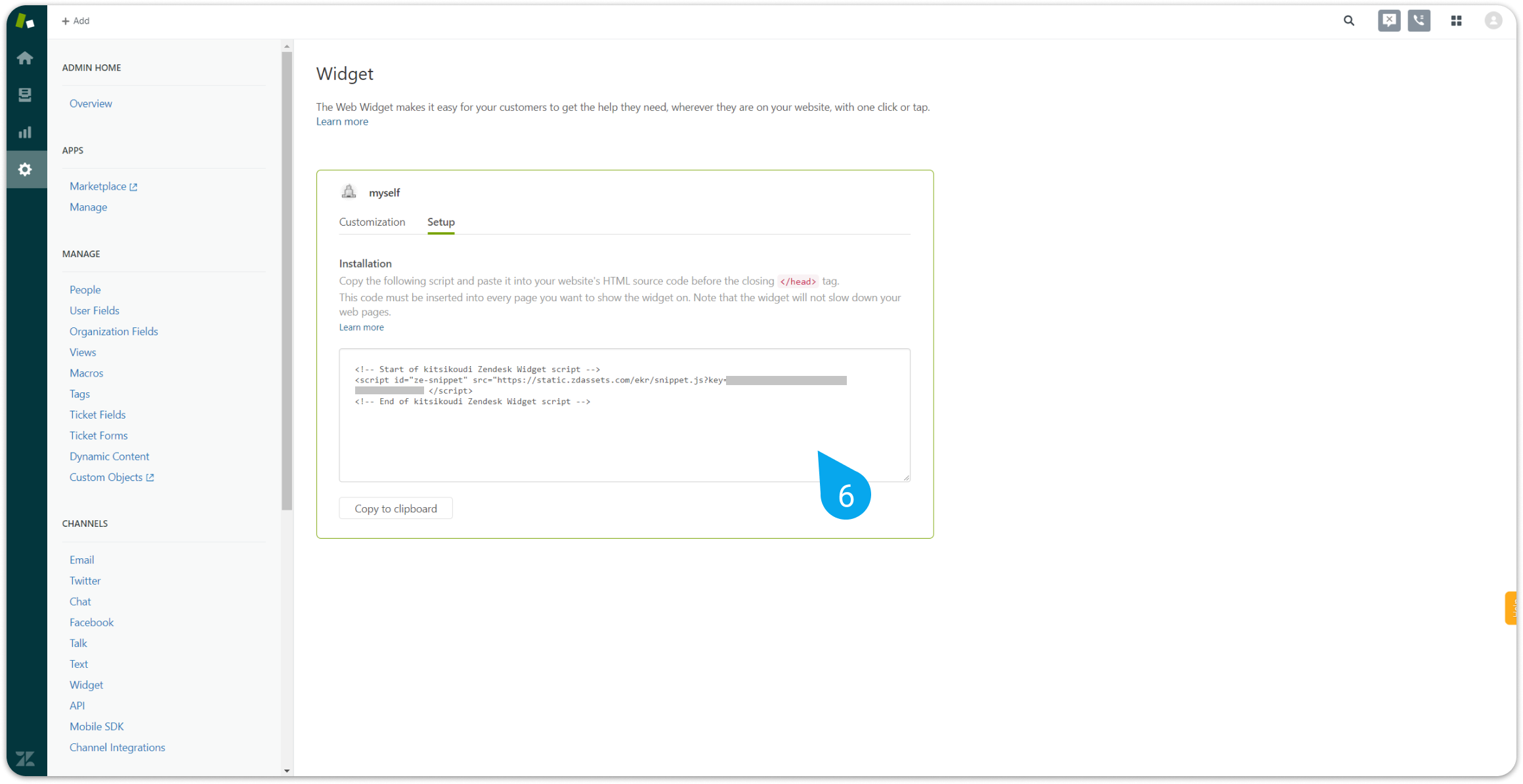 6. Return to your TalentLMS account and edit your code in the Javascript (7) code area by replacing the URL (8) with your own URL from your Zendesk widget script
like this:
$(document).ready(function(){
 var script=document.createElement('script');
 script.type='text/javascript';
 script.id='ze-snippet';
 script.src='https://static.zdassets.com/ekr/snippet.js?key=###############';

$(script).appendTo("body");
});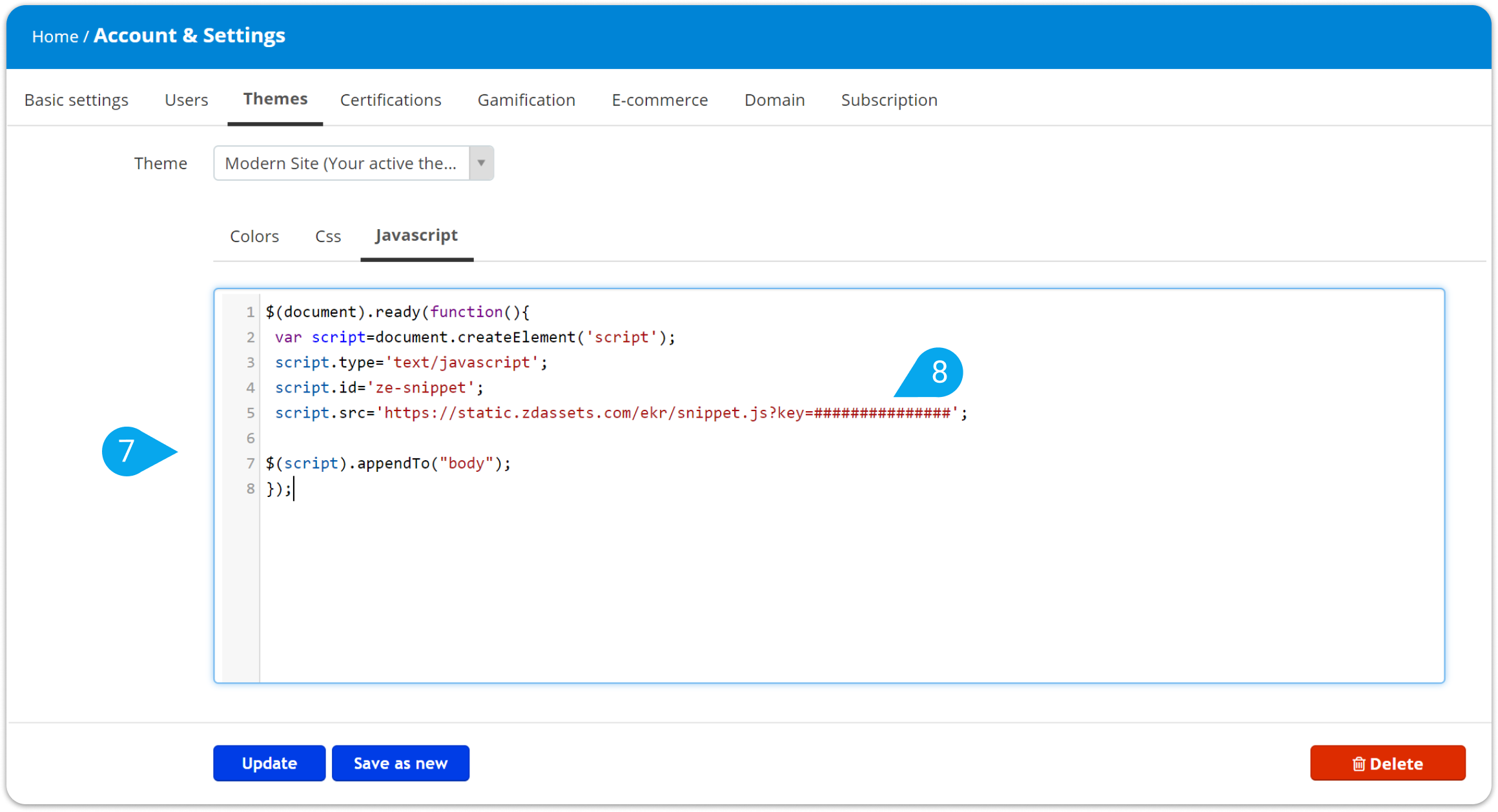 7. Click Update.
A Zendesk chat dialog box pops up at the low-right corner of your TalentLMS interface (9).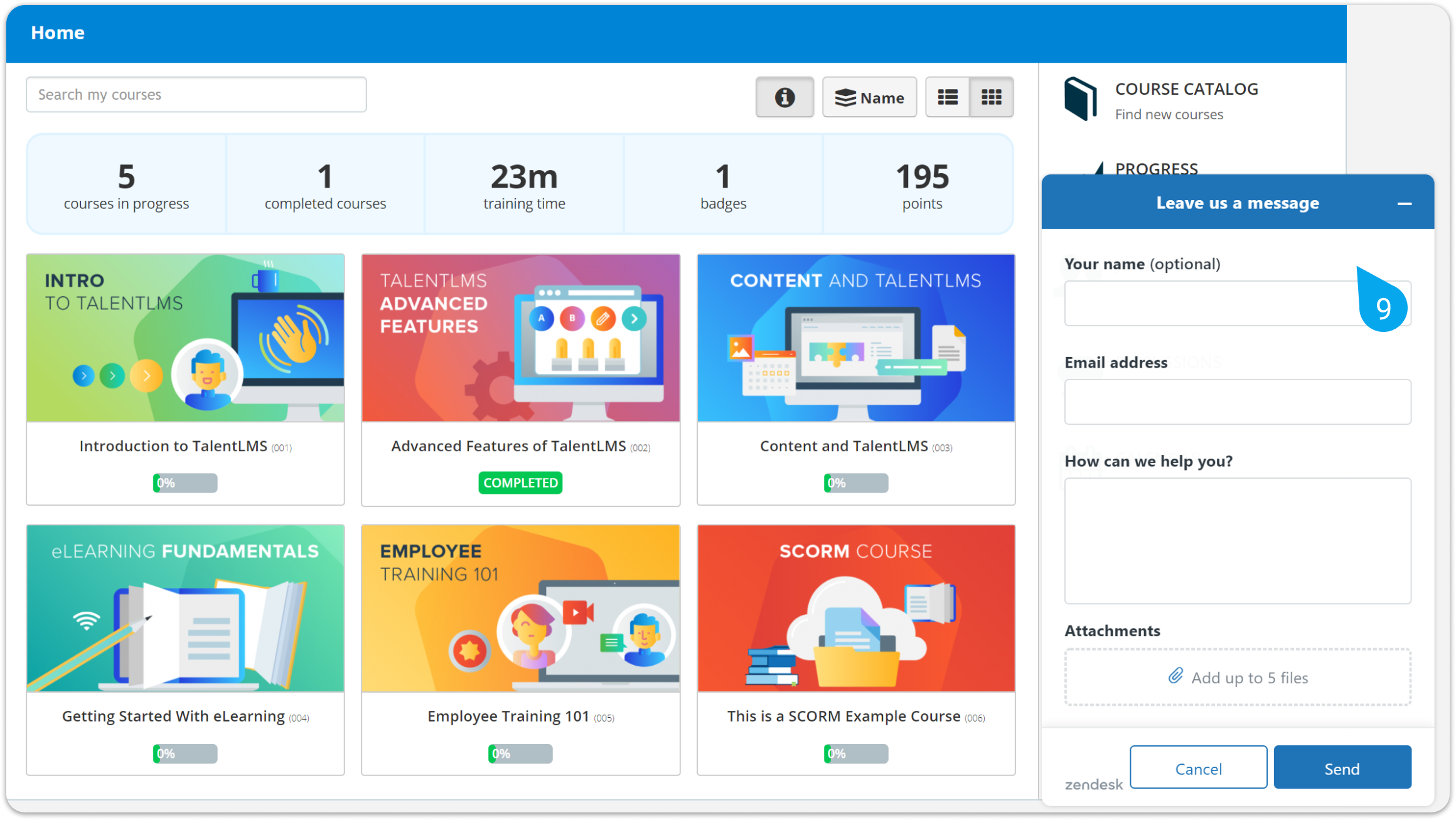 Note: You can use branch-specific instances of the TalentLMS-Zendesk chat integration by adding the code snippet to a theme used by a specific branch. In such cases, you must:
Use a branch theme different than the theme used on your main portal.

Sign in to the branch from the branch log-in page and

not

the main log-in page before adding the code to your theme.