To expand their resume and promote your training portal, TalentLMS lets your users share their certifications on their LinkedIn profiles with just a few clicks.
To enable that option you have to:
1. Sign in to your TalentLMS account as Administrator and go to Home > Account & Settings.
2. Go to the Users tab, click Social options, and check Allow sharing certifications on LinkedIn (1).
3. Click Save to update your settings.
From now on, when a learner completes a course that offers certification, a Share certificate (2) button is displayed on the success dialog box that pops up.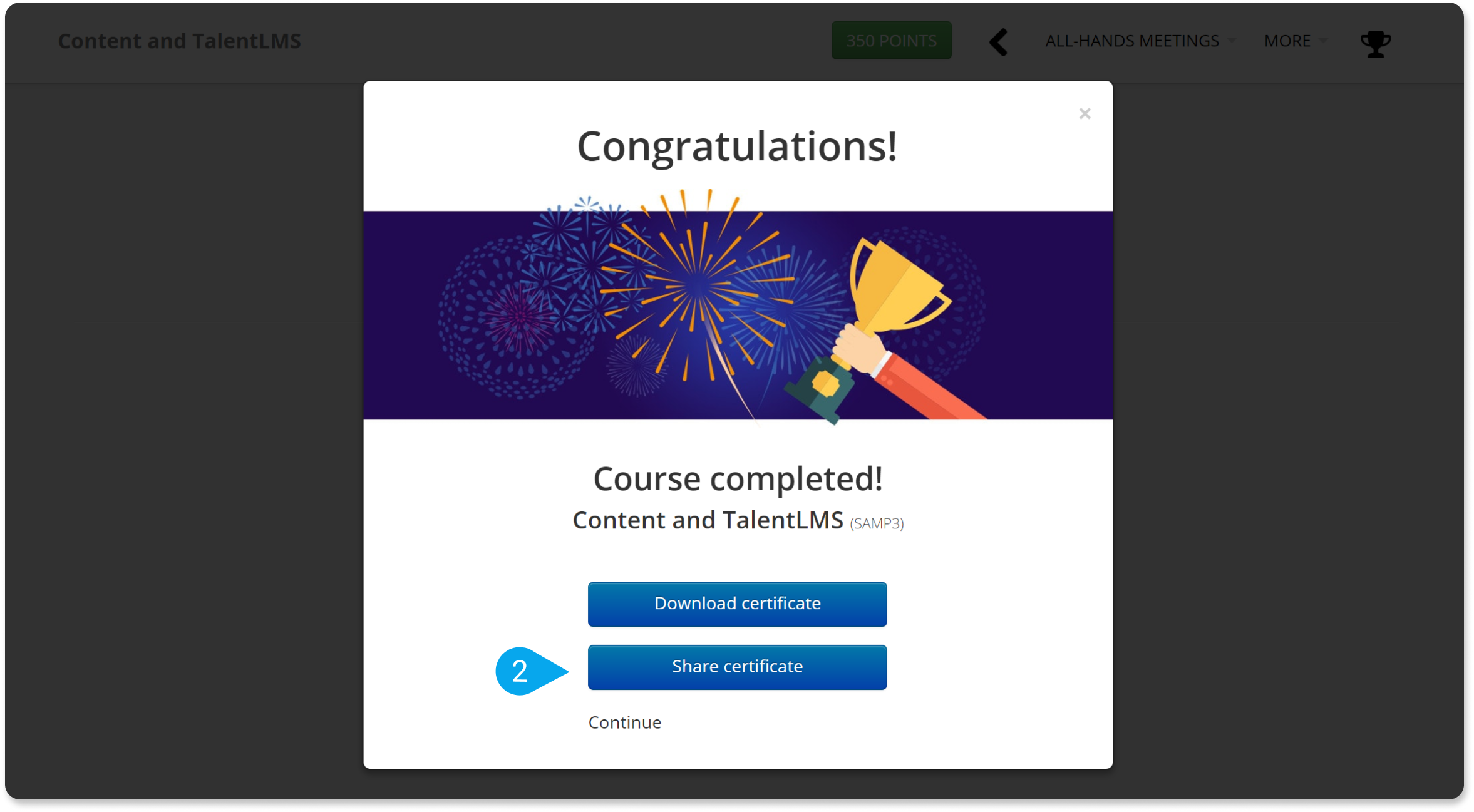 When they click it once, it changes to a LinkedIn Add to profile (3) button.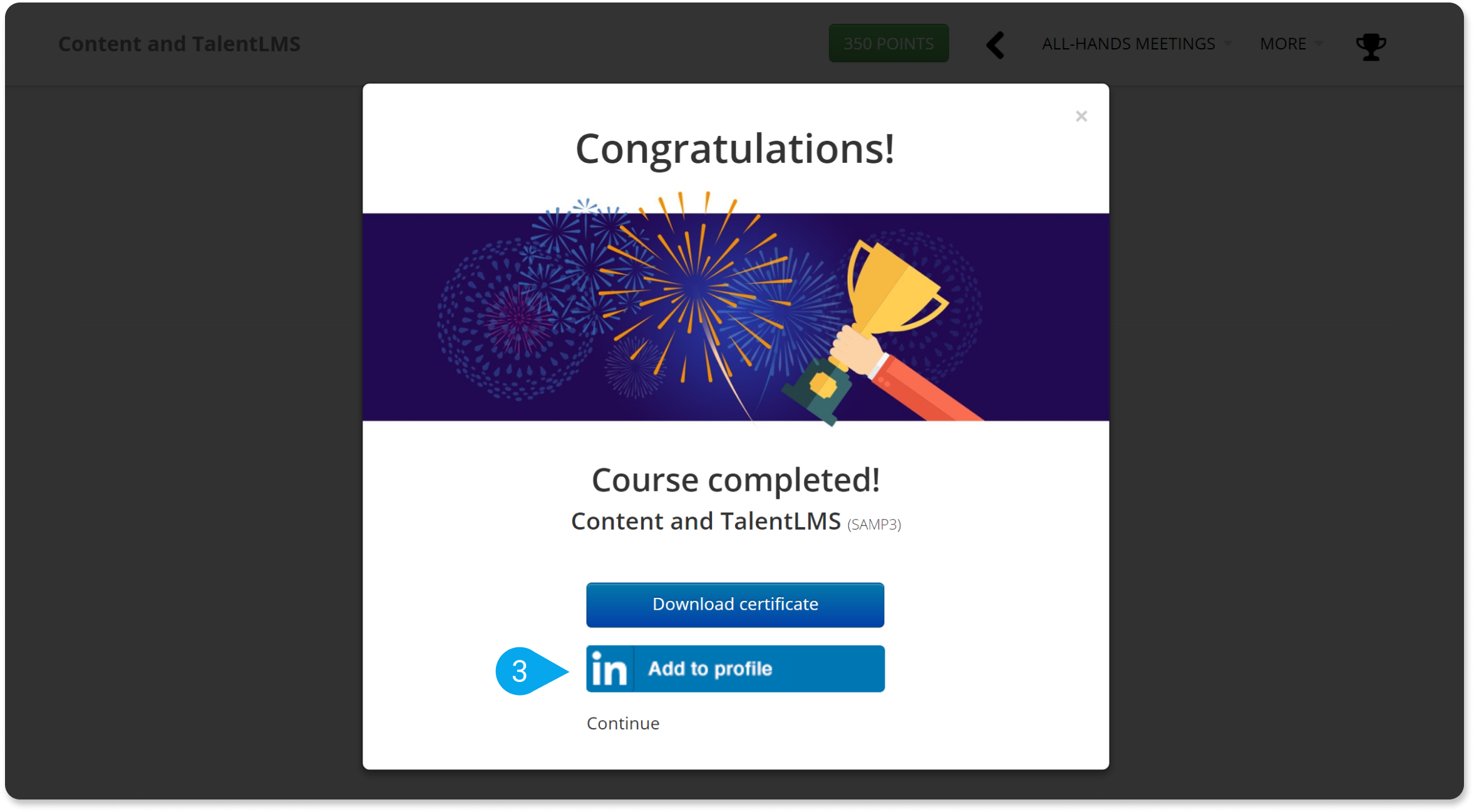 Then, they simply have to log in (4) and manually add the details of their certificate (5) to make it part of their LinkedIn resume.