TalentLMS offers a free mobile app for delivering courses to learners, both on Android and iOS devices. However, the mobile app doesn't support all the content types that can be created and delivered through TalentLMS.
To check out which course units are available to learners through the mobile app and which of those are offline-compatible, follow these steps:
1. Sign in to your TalentLMS account as Instructor and go to the page of the course you want to check.
2. Click the More symbol (1) and, from the drop-down list, choose Mobile APP compatibility (2).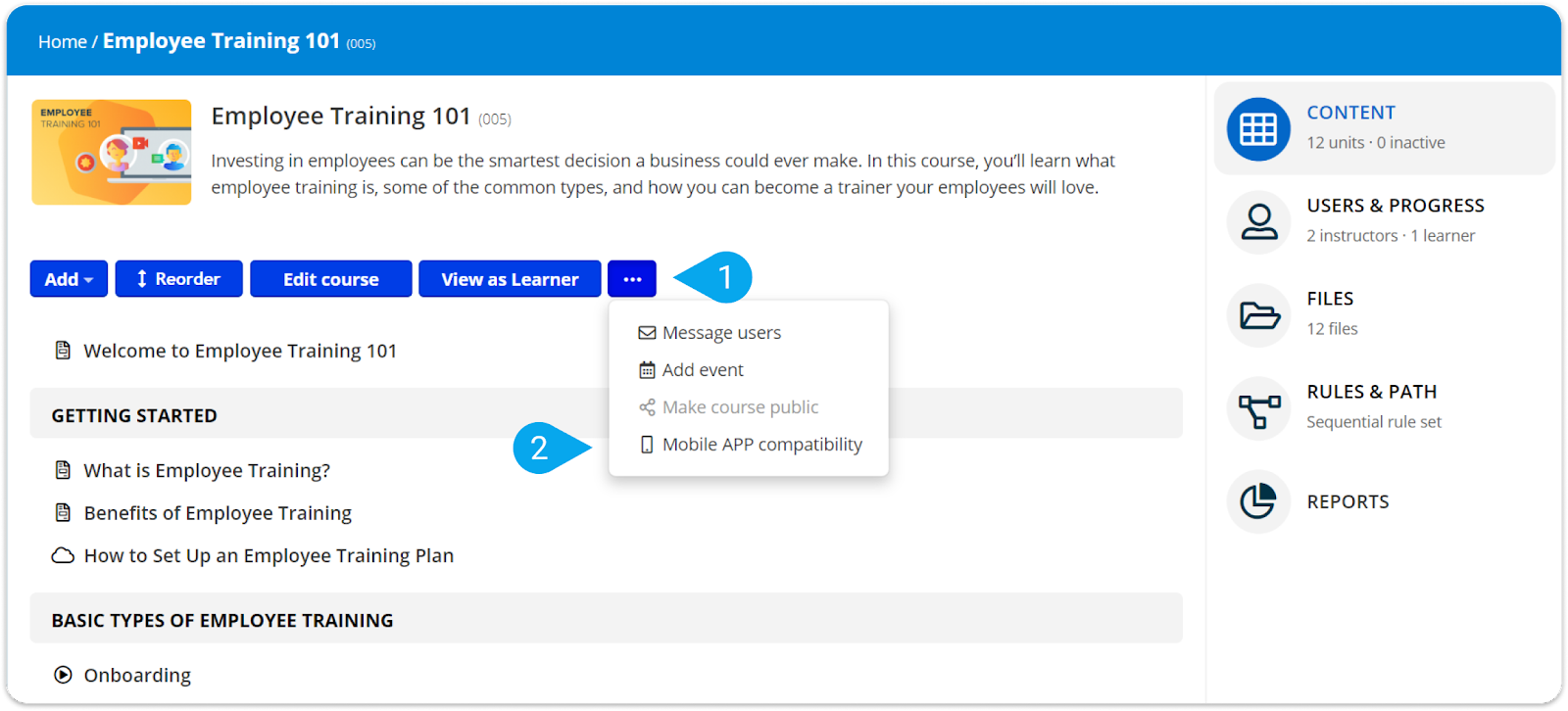 On the dialog box that pops up, you can see all the course units in a column, and three more columns titled Mobile APP compatible (3), Offline compatible (4) and Render as web page (5). Depending on their compatibility status, units are labeled with either a green affirmative symbol or a red negative symbol in the respective columns (6).
Note:
The Mobile APP compatibility feature provides an overview of the compatibility per unit type in your courses. Blended content (e.g. video unit with extra HTML content) will still show as Mobile APP compatible, although part of the content may not be accessible through the mobile app.
Generally, in the mobile app, learners can view a broad range of TalentLMS content (i.e., SCORM and HTML content, video, audio, presentations, documents, assessments, surveys, etc.). For a detailed overview of what content types are supported by the mobile app and which content is available for offline use, see this guide. If the file is not supported through the app, you can also render it as web page.
Note: SCORM files that were uploaded before January 5th, 2018, have to be uploaded again to work on the mobile app.