TalentLMS lets you organize users into two types of categories according to your organizational needs: Groups and Branches.

What are Groups?
Groups mainly bring together learners who need to be assigned to a common set of courses.
For example, a Marketing & Sales department can separate its members into two groups, one for Marketing and one for Sales. The administrator can then assign all the marketing-related courses to the Marketing group and all the sales-related courses to the Sales group.
Why are Groups useful?
Creating groups lets you perform mass actions and save time. For example, to enroll employees in their respective courses en masse (or unenroll them, if needed), all you have to do is use the

Mass actions

functionality

(1)

.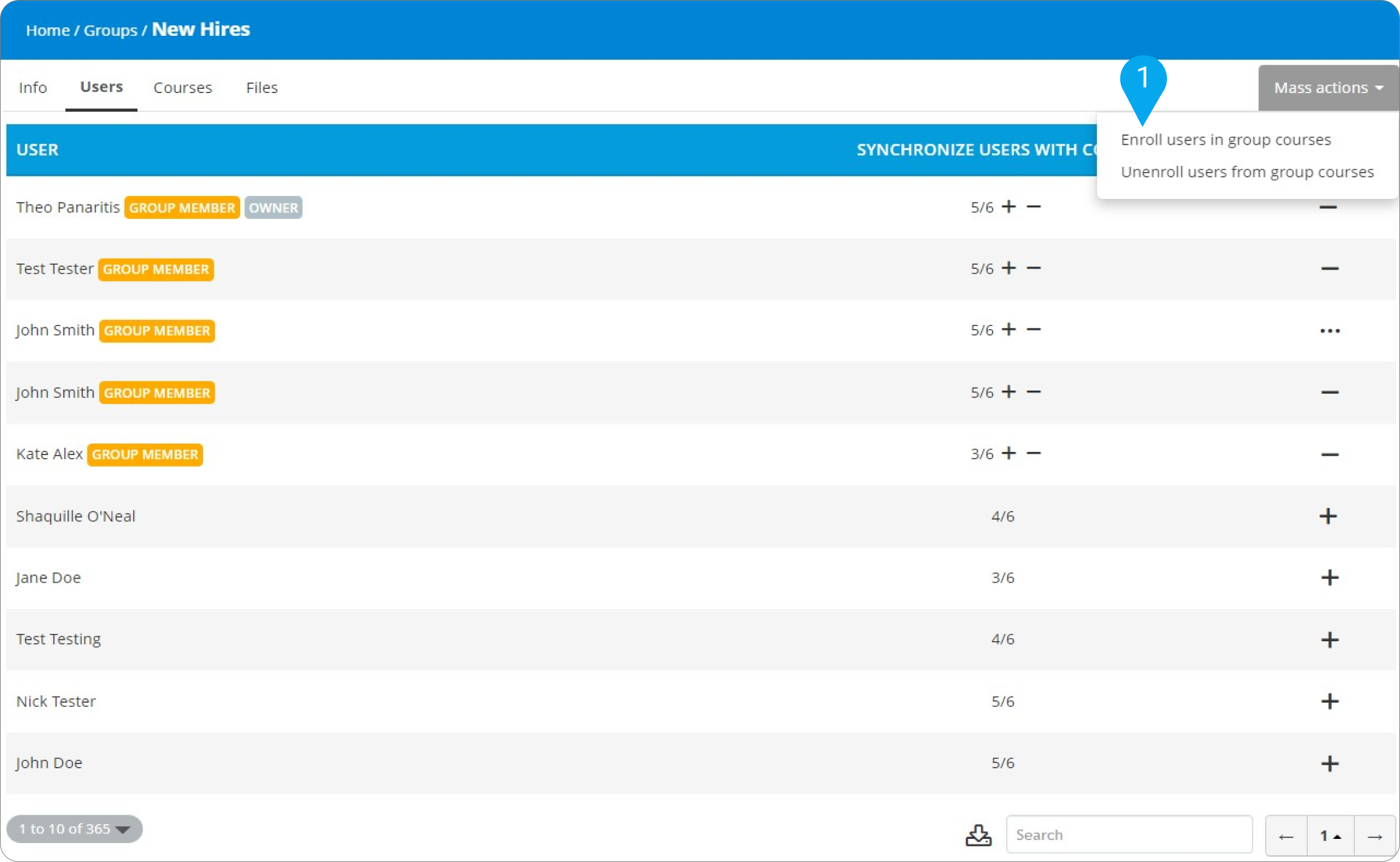 Note:
Users can be part of more than one group at the same time.
Many times, there are specific sets of courses that everyone in the organization has to take, regardless of competence or department (e.g., Health & Safety). The administrator can then create default groups (e.g., the Health & Safety group) and assign users automatically upon registration or log-in (for more, see

this article

).

Groups are also a great tool for monitoring user progress. Group reports provide an overview of member activity and progress that's very useful to heads of departments, team managers, etc. Reports can be scheduled to reach different recipients (e.g., instructors, managers, top-level executives, the boss) at a specified time (you can set the weekly frequency and day of delivery)

(2)

.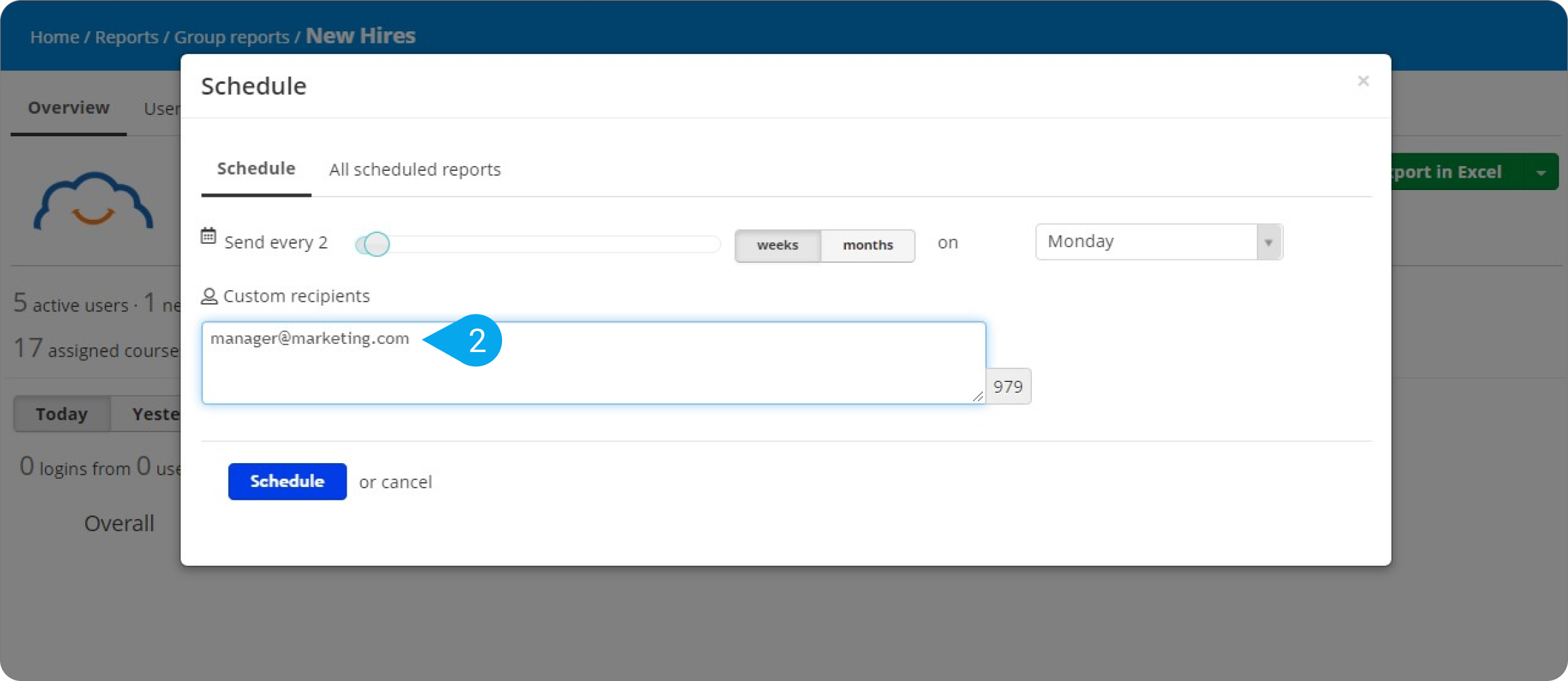 Note:
Depending on their permissions, administrators can view and manage all users and groups.
What are Branches?
Branches let you organize your portal into independent sub-portals (e.g., company departments) with their own administration and branding, and their own sets of rules, users and courses.
Why are Branches useful?
Branches let you:
Bring users together in entirely separate training environments.

Restrict an Administrator's access to a specific group of users only (e.g., Head of Marketing).

Separate audiences from each other (e.g., employees from customers) to provide them with different course catalogs and features (e.g., Leaderboards).
A branch can have its own URL, sign-in page, logo, theme, language, and timezone. It can also have its own default group, course catalog, leaderboard, sign-up method, PayPal account, and SSO provider.
Note:
Users can belong to more than one branch
(3)
.
What's the difference between Groups and Branches?
If there's no need for your users to be separated or for their training to have a separate set of rules and conditions, then Groups are the best way to manage and supervise them.
If, on the other hand, you want to restrict your administrators' access to their department or a particular set of users, courses, and groups, then Branches are the solution you're looking for.
Can I combine Branches with Groups?
Branches cannot belong to groups, but a group can belong to a branch (4).
Note: A group cannot belong to more than one branch, however it can be set as the default one in multiple branches.
For example, if a branch is created to train a company's customers, groups can be used to cover different customer needs with different sets of courses. In this context, branch admins can access groups that are linked to their branches to manage branch members and courses.
Note:
The courses that belong to a group that's linked to a branch have to be assigned to the branch first.