TalentLMS lets you pick the default language and time zone for your portal. However, your users (i.e., admins, instructors, and learners) can choose to view your portal in their own preferred language and sync it to their particular time zone.
Here's how to configure the localization settings:
A. Across your portal
1. Sign in to your TalentLMS account as Administrator and go to Home > Account & Settings.
2. In the Locale section, from the Default language (1) drop-down list, choose a default language for your portal.
3. From the respective drop-down lists, choose the Default time zone, Date format, and Currency.
4. Click Save to update your portal.
Note: The default language of the portal is the language new users will have. Existing users are not affected by any update of this option.

B. For your account only
1. Sign in to your TalentLMS account, either as Administrator, Instructor, or Learner.
2. Point to your name on the top navigation bar and, from the drop-down list, choose My info (2).
3. From the Language (3) drop-down list, choose the default language for your account.
4. From the Time zone drop-down list, choose your default time zone.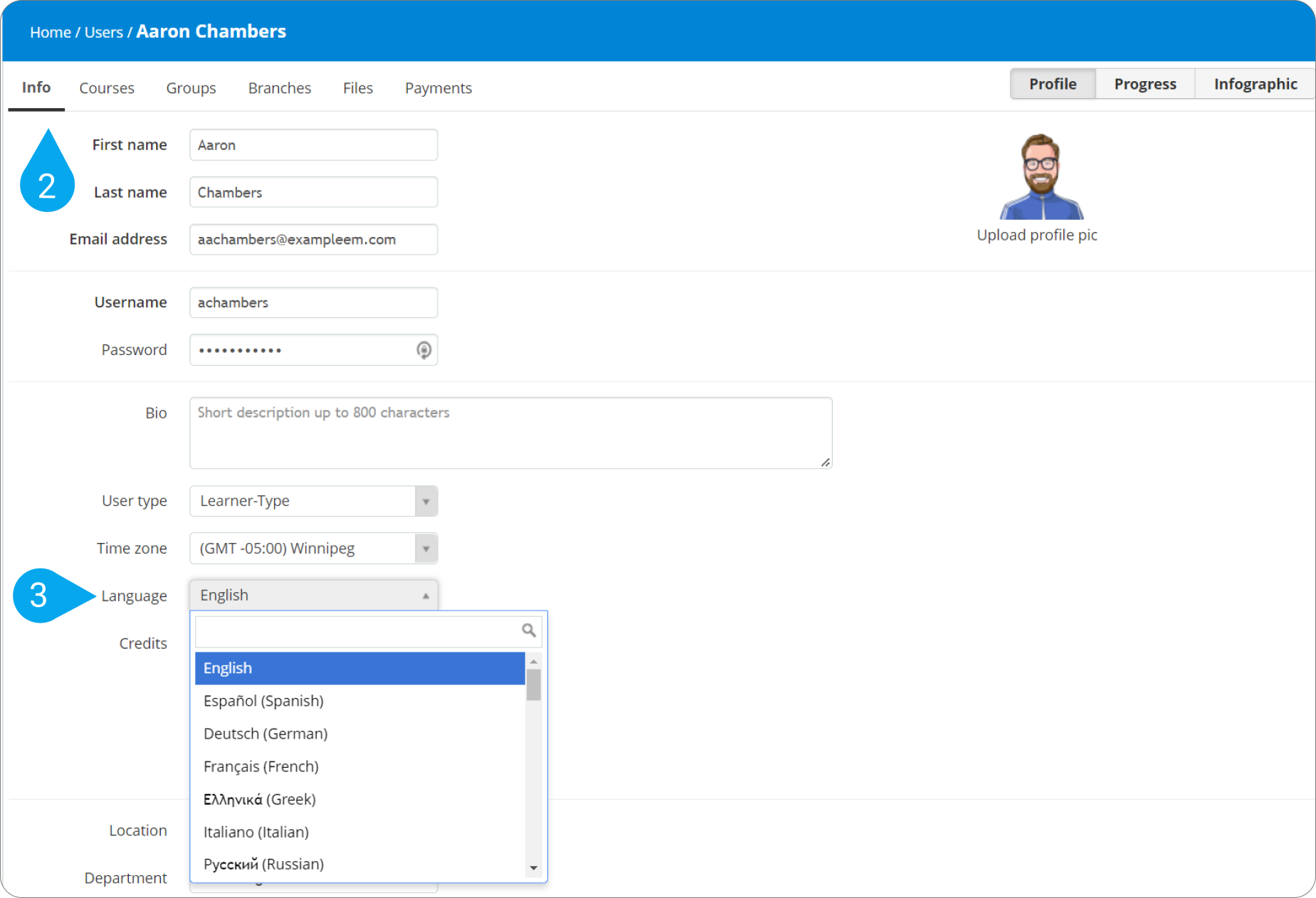 5. Click
Update user
to save your new settings.
All changes in the localization settings are effective immediately.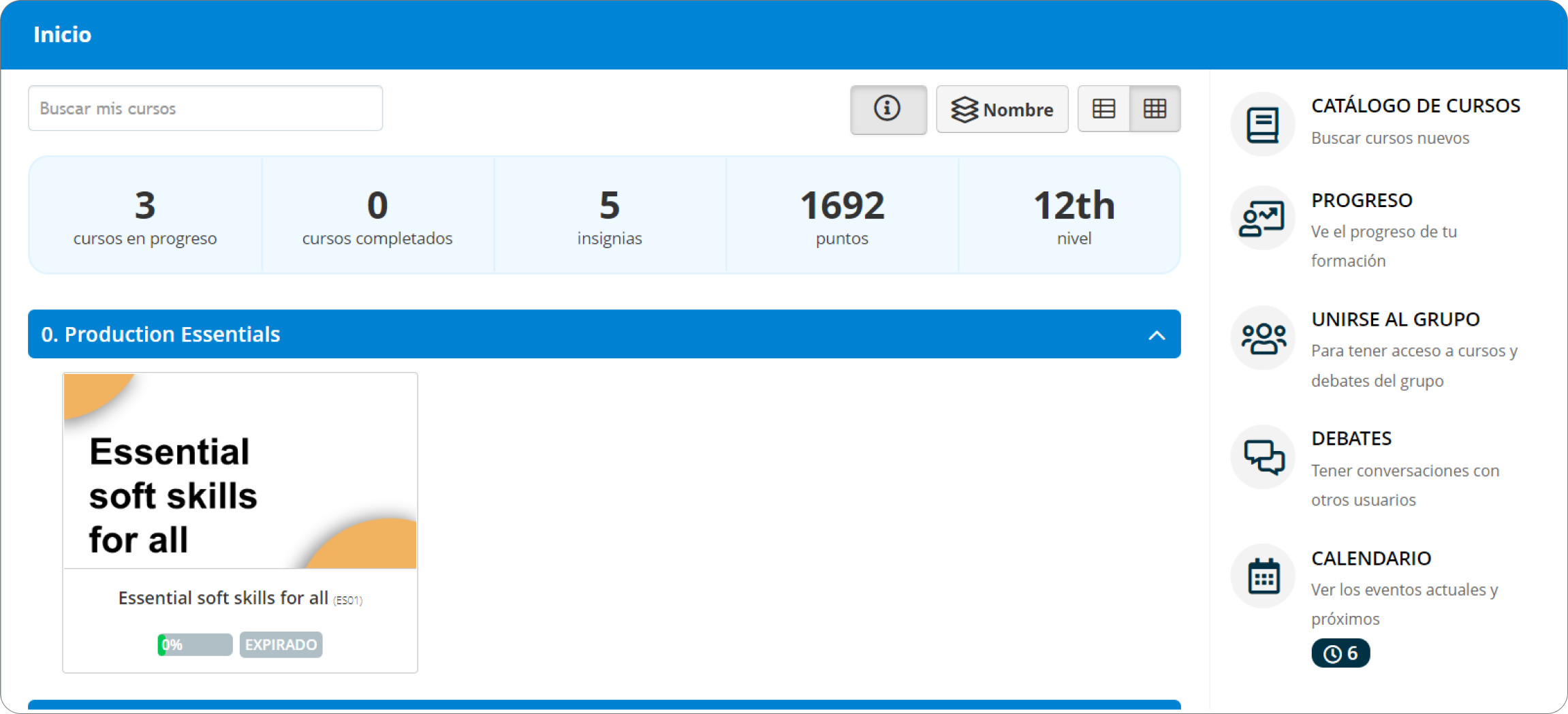 Note:
If you are using branches to organize your users and training, please check also this article.