After you add the TalentLibrary courses of choice to your portal, you can add additional material to them, make them visible on your course catalog and enroll learners to these courses. You can also edit the course settings, share files with users and add additional units to the TalentLibrary courses.

In this article, you will learn how to:
- make TalentLibrary courses available to learners
- share downloadable training material with your learners
- edit the TalentLibrary courses
To make courses visible to learners:
1. As an Administrator, go to Courses and select to edit the specific course.

2. Uncheck the Hide from course catalog option (1) and click Update course (2) to save your changes.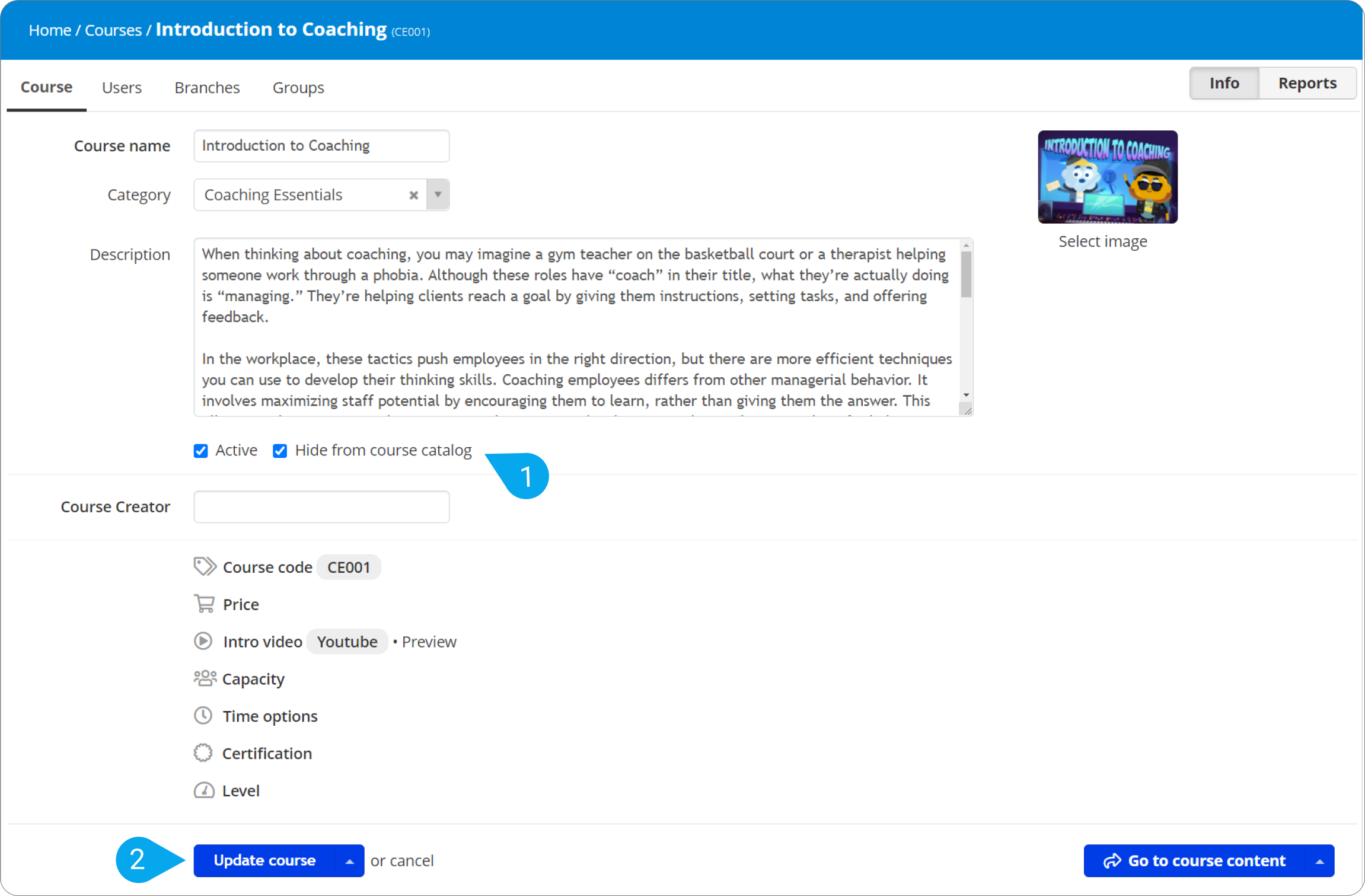 How to share additional material for your learners to download:

1. As an Instructor, visit the course page and locate Files (1) on the right-hand panel.
2. You'll find extra resources for this course (2) and you can also drag and drop your own files to share with the learners of the course.
3. Hover the mouse over the options to preview (3) the file on your device or click to share (4) with learners.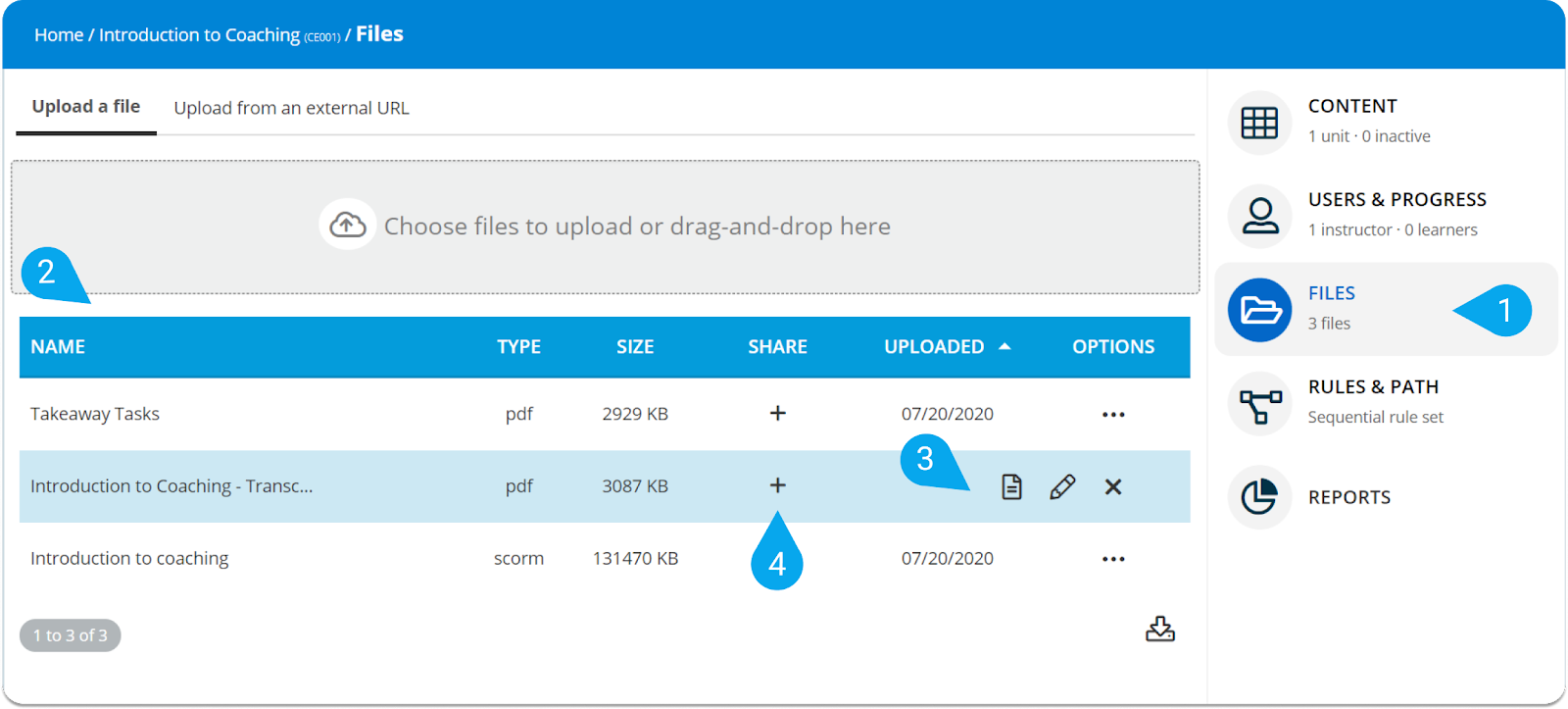 Note:
You can preview and download any additional file that is already included in the course except the SCORM file which can only be renamed and deleted, but not copied or downloaded.
Learner dashboard:
Learners see a Files menu in the course dashboard. From here, they are able to download any file shared by the Instructor.
See more about sharing files with learners here.

How to edit the TalentLibrary courses

Before learners enter a course, they'll see a description and an introductory video that functions as a trailer. Each course consists of an interactive unit with fun animated videos, and a short quiz to check the user's knowledge.
Note:
You can not edit the existing content of the unit, but you can add more units to add more specific information about the topic unique to your company, state, or country.
As an administrator, you can do the following: