TalentLMS lets you organize users into two types of categories according to your organizational needs: Groups and Branches.

To see a group's / branch's course completion rate:
1. Log in to your TalentLMS portal as an Administrator.
2. Go to Reports (1) > Branch reports (2) or Group reports (3), depending on whether you want to see the completion rate of a branch or group.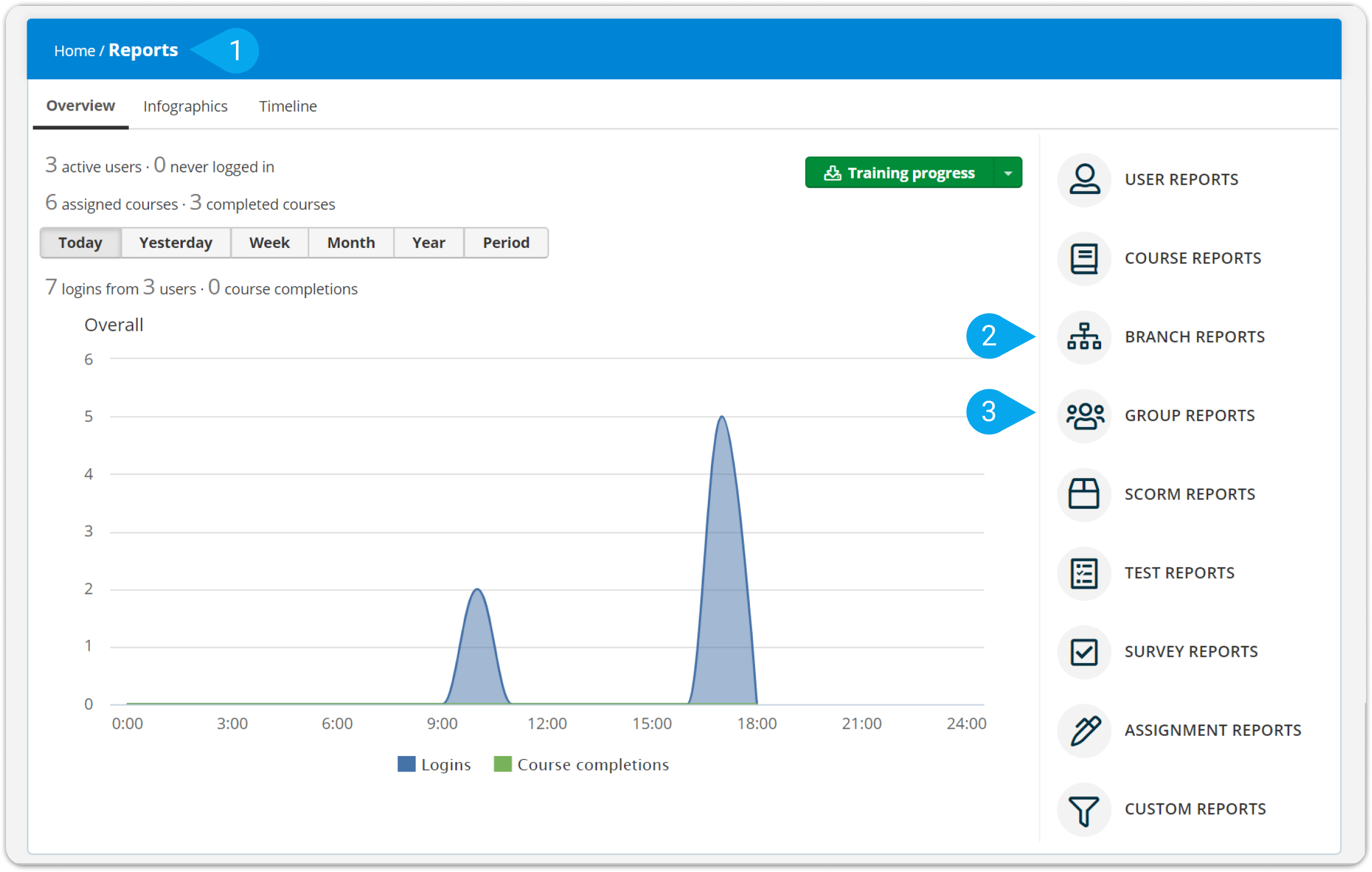 3. You can now see the Completion rate (4) of the group/branch courses.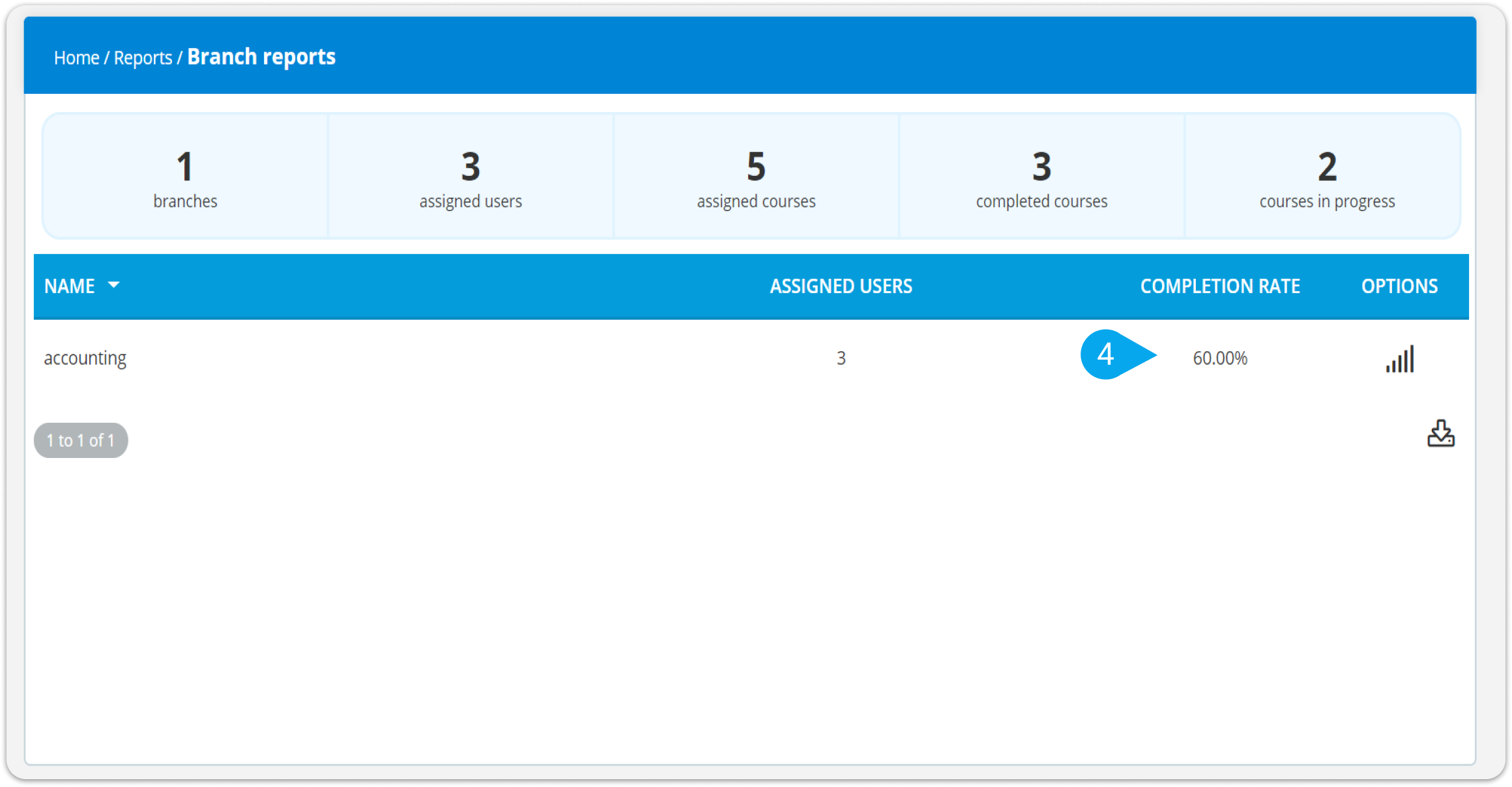 Note:
The course completion rate refers to the courses that have been added to each group/branch and it is calculated by dividing the number of courses the branch/group members have completed by the number of courses that have been assigned to them.