In addition to the many branch-specific customizations that make your branches stand out from your main portal, TalentLMS also lets you change the default badge set of a branch.
Here's how to pick a badge set for one of your branches in a few steps:
1. Sign in to your TalentLMS account as Administrator, go to Home > Account & Settings > Gamification.
2. For the gamification section to be activated in your branch settings, make sure the Gamification and Badges switches are turned ON (1).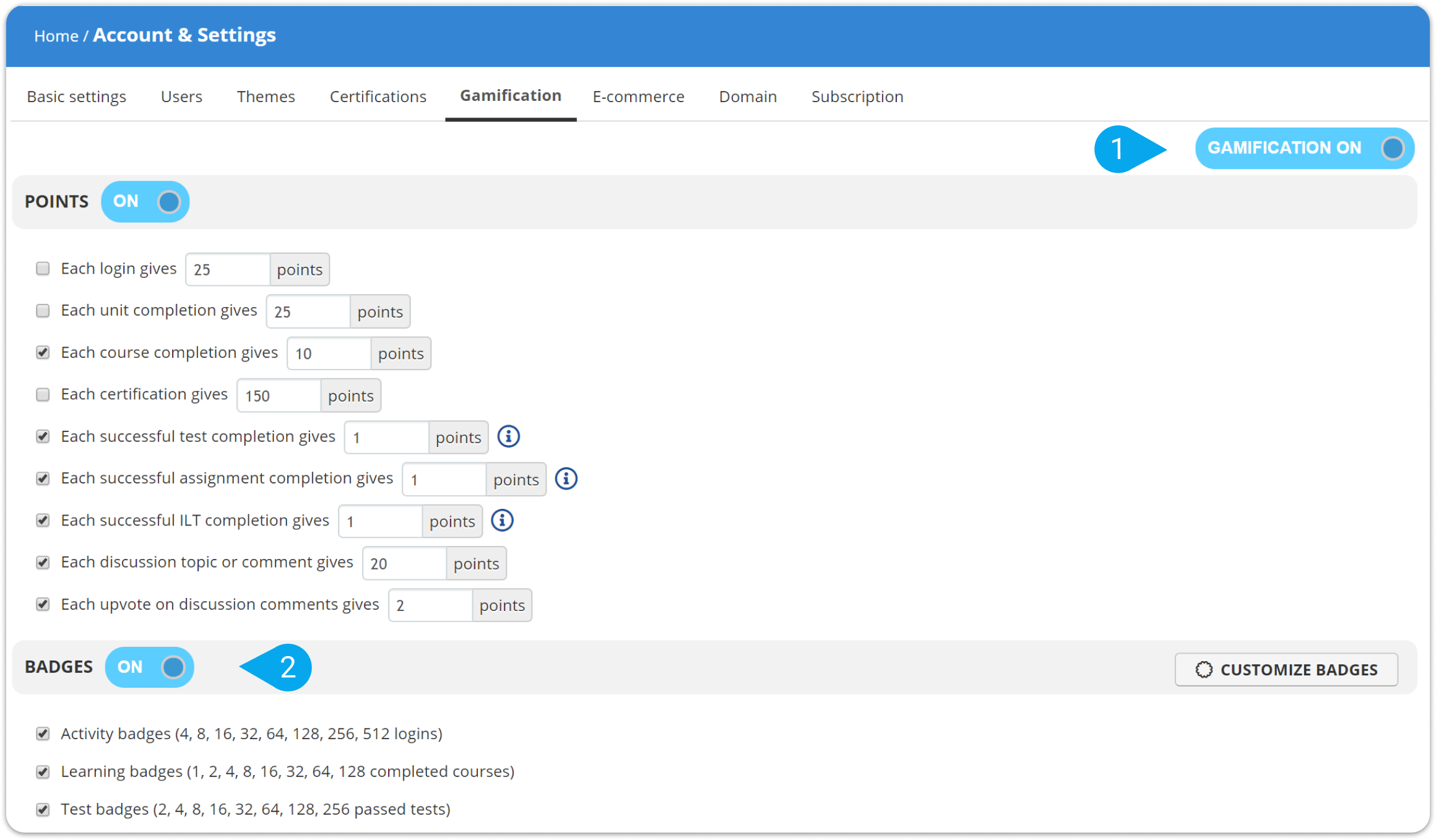 3. Go to Home > Branches and click the branch you want to update.
4. In the Gamification (3) section, click the Badge set (4) field and, from the drop-down list, choose one of the following sets for your branch:
Old school
Stickers
Evolution
Space Lab
Super Clean
Colorful
5. Click Update branch (5) to save your settings.

Note: You can fully customize the available sets by changing the icon and title of each badge, as described in this article.