When you delete a user or a course, TalentLMS doesn't remove the deleted items permanently from your system. That way, TalentLMS lets you find and restore a deleted item, if necessary.
However, if you need to delete a user or a course permanently, just follow these steps:
1. Sign in to your TalentLMS account as Administrator, and go to Home > Reports > Timeline (1).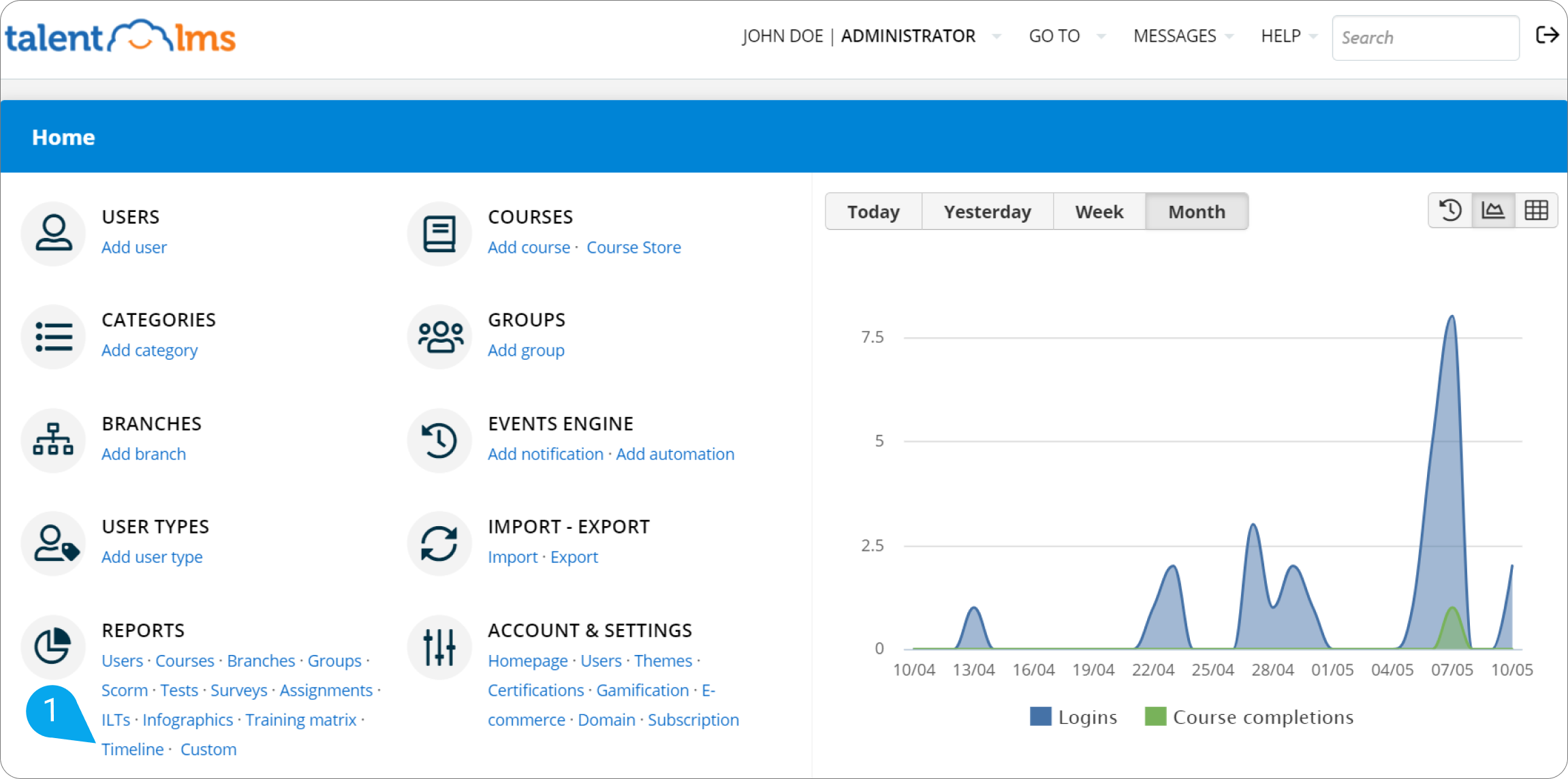 2. From the Event drop-down list, choose User deletion or Course deletion (2).
3. On the list, click Permanently delete (3) for the user or course you want to remove from the system entirely.
Note:
If you cannot find the user or course in question, reset all filters with the x on the right, and select the "User deletion" or "Course deletion" Event anew.

Note: The Permanently delete action cannot be undone.