To help you organize the allocation of your active user slots according to your subscription plan, TalentLMS lets you set the specific date a user is to be deactivated.
Note:
For scheduling the deactivation of multiple users at once see
this article
.
Here's how to schedule a user's deactivation in a few steps:
1. Sign in to your TalentLMS account as Administrator and go to Home > Users (1).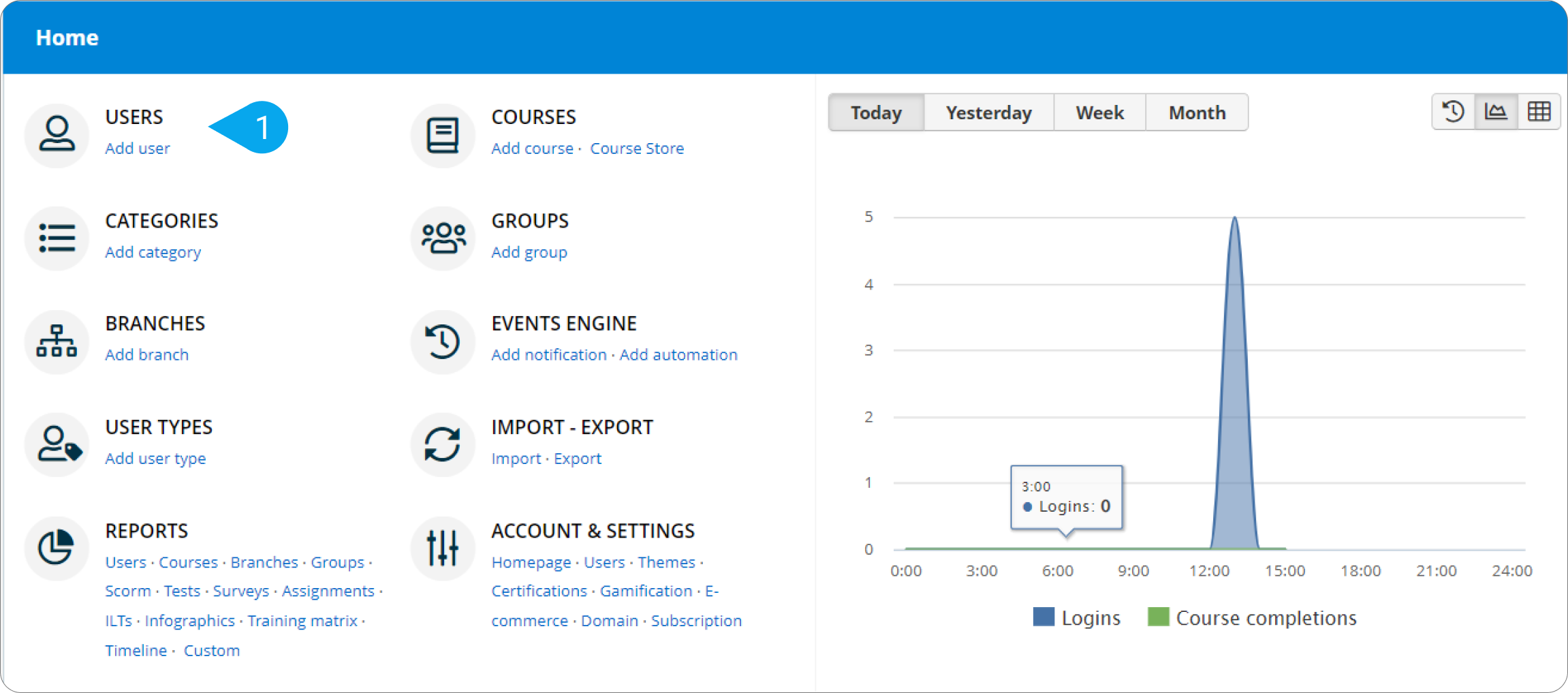 2. Go to the page of the active user you want to deactivate on a specific date.
3. Check Deactivate at (2).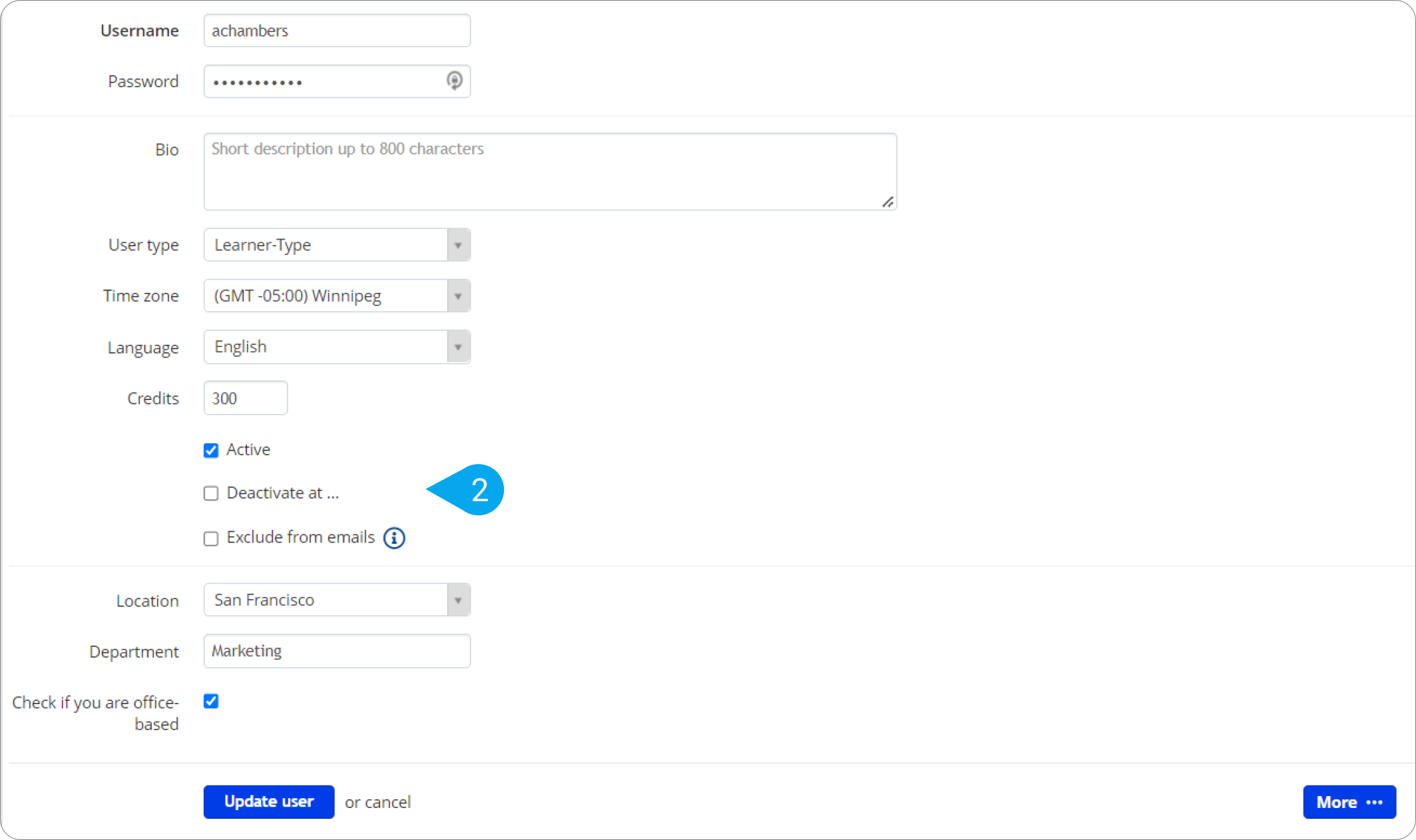 4. On the pop-over calendar, choose your preferred deactivation date (3).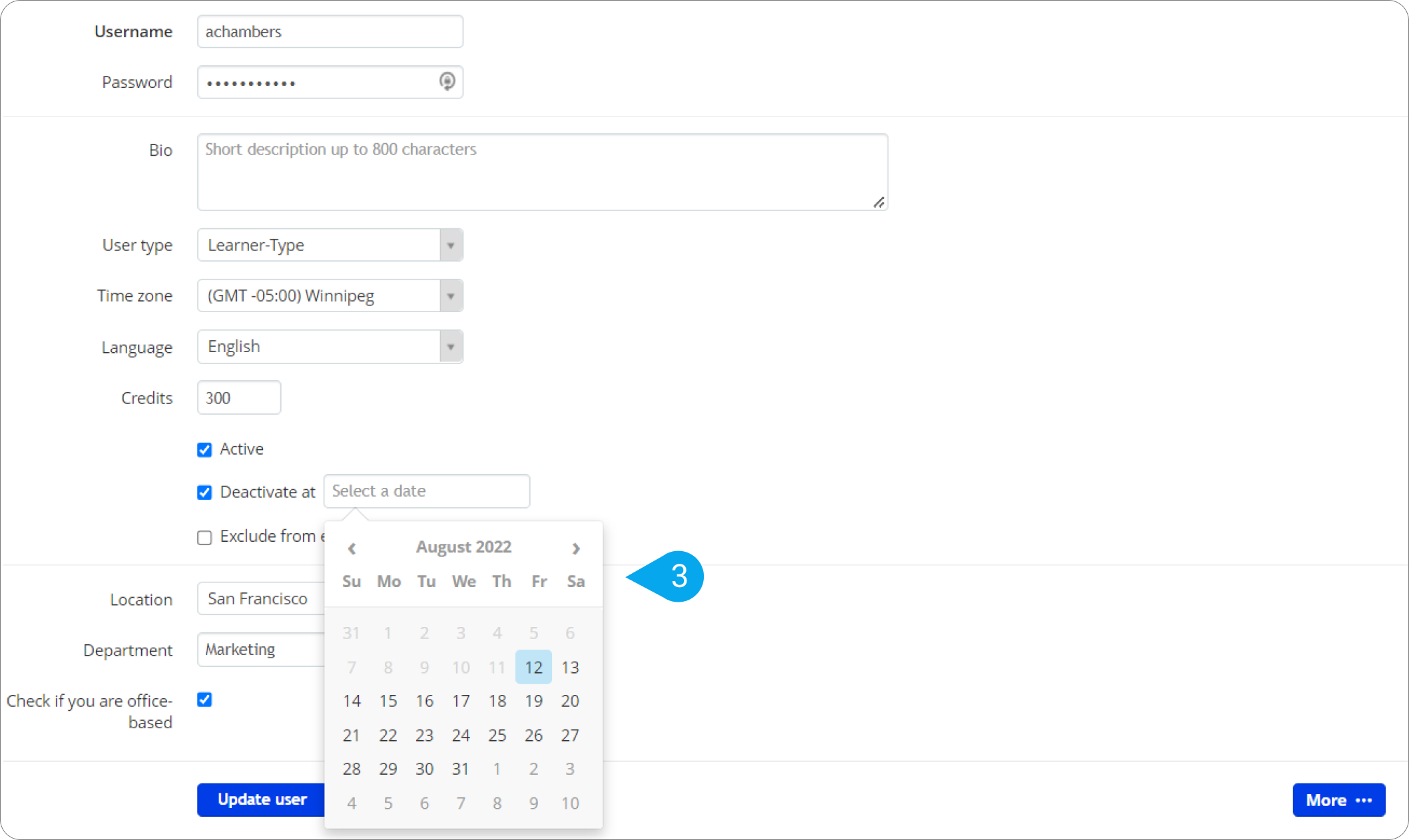 5. Click Update user to save your settings.